When searching for a job, one important aspect to consider in a company is its prominent core principles and how it sticks to them. With this in mind, Harbor Freight Tools is a great company to work for. 
The firm upholds the principles of excellence in execution, continuous improvement, team collaboration, and humility. Harbor Freight Tools seeks top-tier talent at all levels, high-energy professionals, and creative problem-solvers. 
Are you up to the task? Keep reading to learn more about job opportunities at Harbor Freight Tools.
About Harbor Freight Tools

Work Environment at Harbor Freight Tools

Harbor Freight Branches

Jobs at Harbor Freight Tools' Retail Locations

Corporate Headquarters Jobs at Harbor Freight Tools

How to Apply for a Job at Harbor Freight Tools

Employee Benefits Provided by Harbor Freight Tools

Salaries at Harbor Freight Tools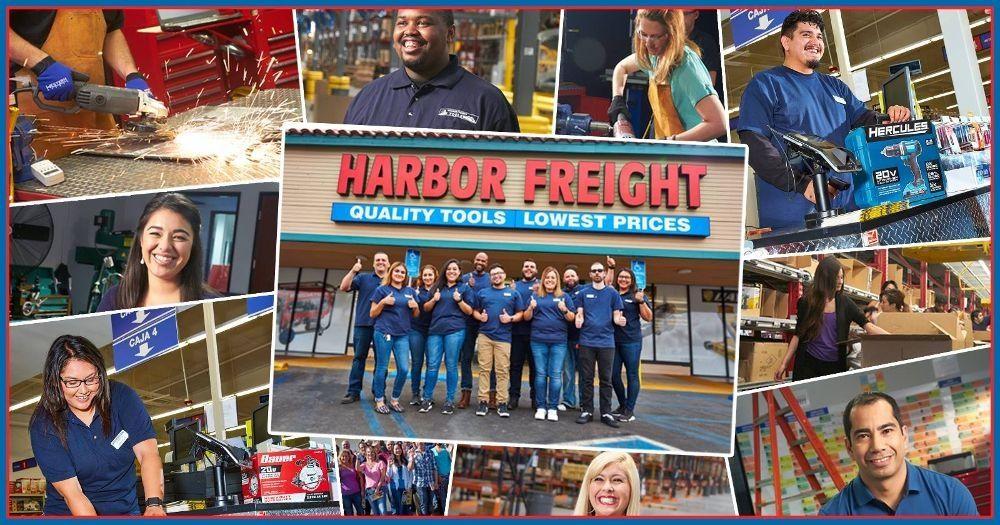 About Harbor Freight Tools
Headquartered in Calabasas, California, Harbor Freight Tools is a privately held discount tool and equipment retailer that sells products through a chain of retail stores, mail-order business and e-commerce.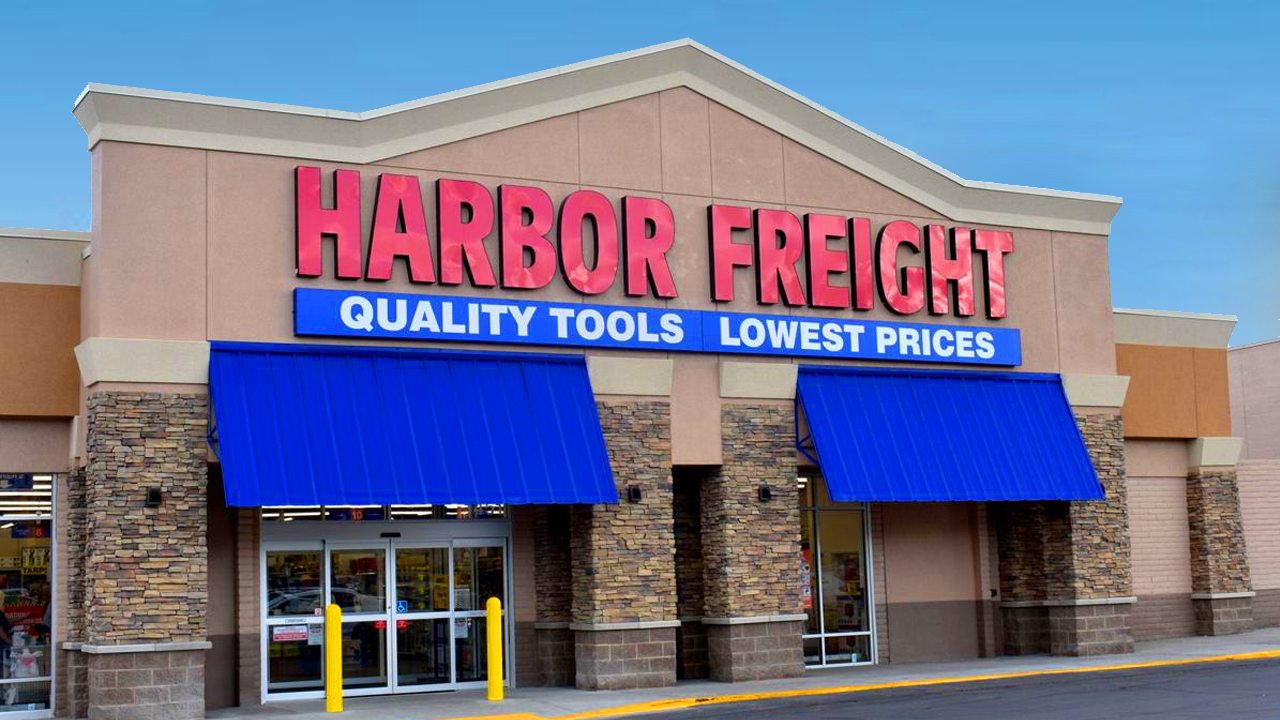 The company has more than 1,100 locations in 48 states in the U.S. and over 20,000 employees. 
Harbor Freight Tools prides itself as the nation's leading retailer of quality tools at the lowest prices. Harbor Freight Tools has been in operation for 40 years and has made more than $6 billion in sales.
It offers various tools and accessories in different categories, such as automotive, air and power tools, and hand tools. It even offers a lifetime warranty for its hand tools.
Brief History of the Company
Harbor Freight Tools began as a mail-order tool business in North Hollywood, California dealing with liquidated and returned merchandise. It was founded as Harbor Freight and Salvage in 1977 by Eric Smidt and his father Allan Smidt.
They decided to change the name of the business into its current one when it began to expand. At age 25, Eric became the company president and had that position until 1999 when he became chief executive officer.
The company's first retail store was opened in Lexington, Kentucky in 1980 as a place to sell its returned merchandise. This move proved to be successful so Harbor Freight Tools began opening stores across the U.S. 
Work Environment at Harbor Freight Tools
While Harbor Freight Tools is a large company, its work environment has a start-up feel to it due to its focus on providing a collegial and collaborative culture dedicated to high achievement.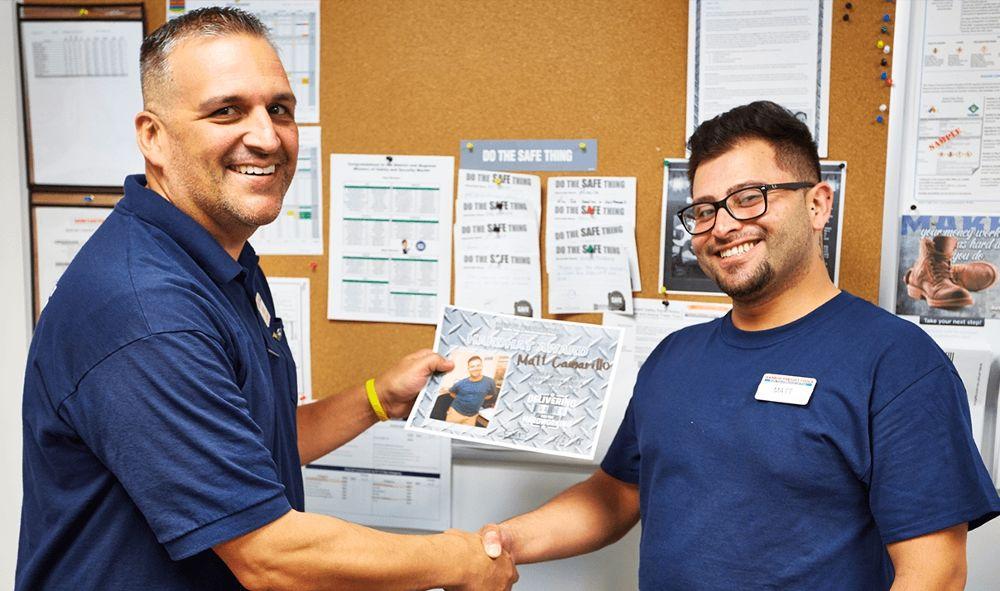 The company provides generous pay for performance compensation and long-term careers. It also expresses its commitment to supporting and promoting people based on their relative contribution, skill set, and accomplishments rather than politics. 
Harbor Freight Tools makes sure that people with passion for personal accomplishment, leadership, and a true commitment to teamwork thrive there. 
It also invests in and builds best practices in every facet of the business, from retail to inventory, ecommerce, technology and merchandising.
Work Principles at Harbor Freight Tools
The company believes in several work principles for its employees. Harbor Freight Tools says that in order to succeed, excellence in execution is needed by staying focused, getting things done and minding even the smallest details.
It also believes that employees should strive for continuous improvement and find solutions to problems through collaboration. Workers should always be doing the right thing by treating everyone fairly, reasonably and with respect.
Harbor Freight Tools also follows the principles of humility, frugality, and community.
Jobs at Harbor Freight Tools' Retail Locations
Harbor Freight Tools offer a wide variety of job opportunities across its 1,100 retail locations, including both part and full-time.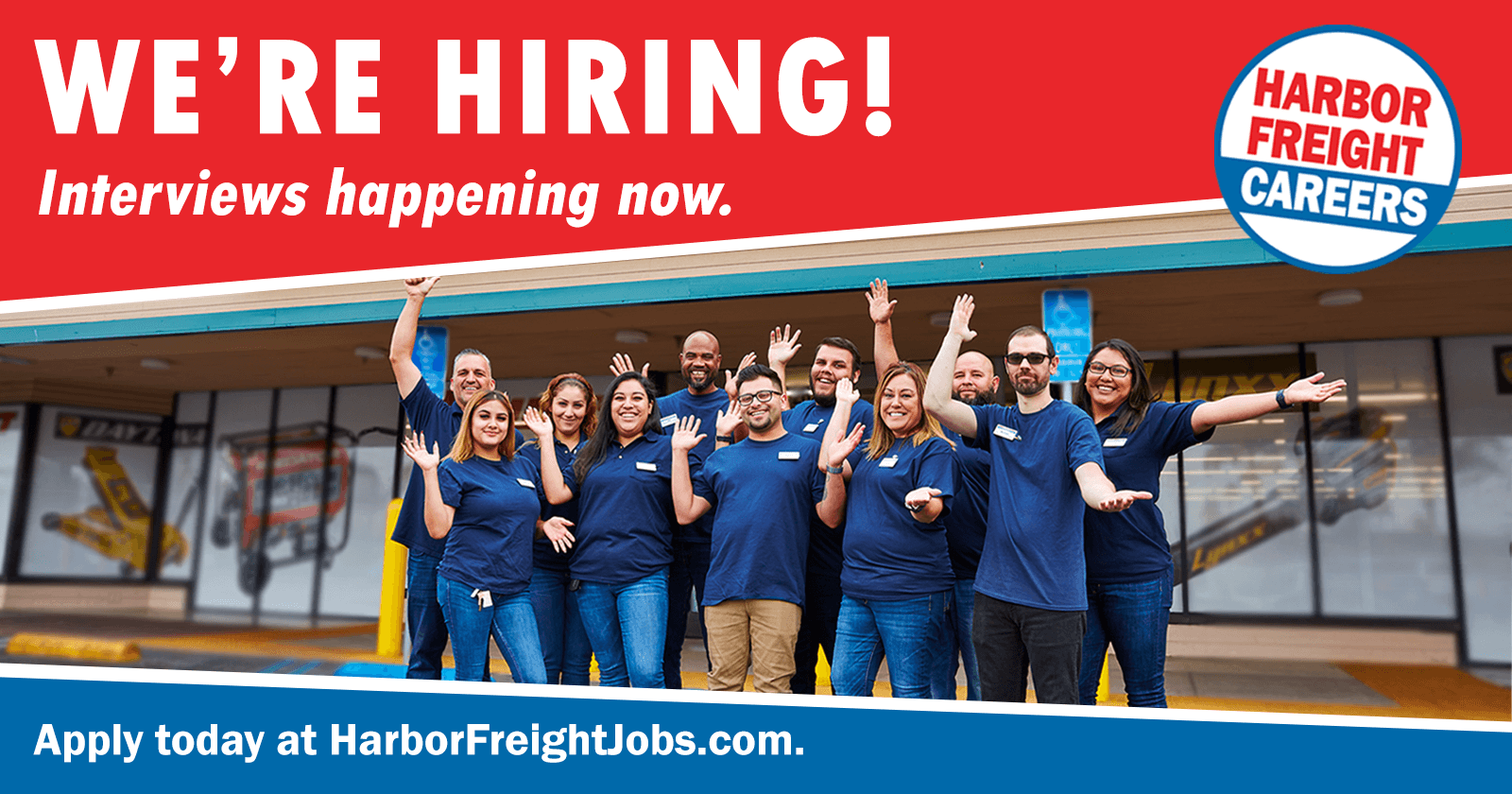 As the company continues to grow at a fast pace, there are many opportunities for store associates, such as promotions and transfers to other locations or into other positions within the company.
Retail store positions include senior associates for sales and logistics, supervisors, assistant mangers, store managers, and district managers.
Jobs at Harbor Freight Tools' Distribution Centers
Harbor Freight Tools' distribution network is an important part of the business as it ensures that all of the retail stores are fully stocked with the products. These centers are great for people who love working in an exciting, fast-paced work environment.
Members of the Harbor Freight Distribution team are given the opportunity to grow their careers in the fields of warehouse operations, inventory control, equipment operation, and operations management.
Positions available at the Harbor Freight Distribution Centers include maintenance technician, transportation manager, warehouse associates, equipment operator, systems manager, and operations 
Corporate Headquarters Jobs at Harbor Freight Tools
The company's corporate headquarters has a state-of-the-art quality assurance lab next to it is home to engineers, designers, and tool enthusiasts.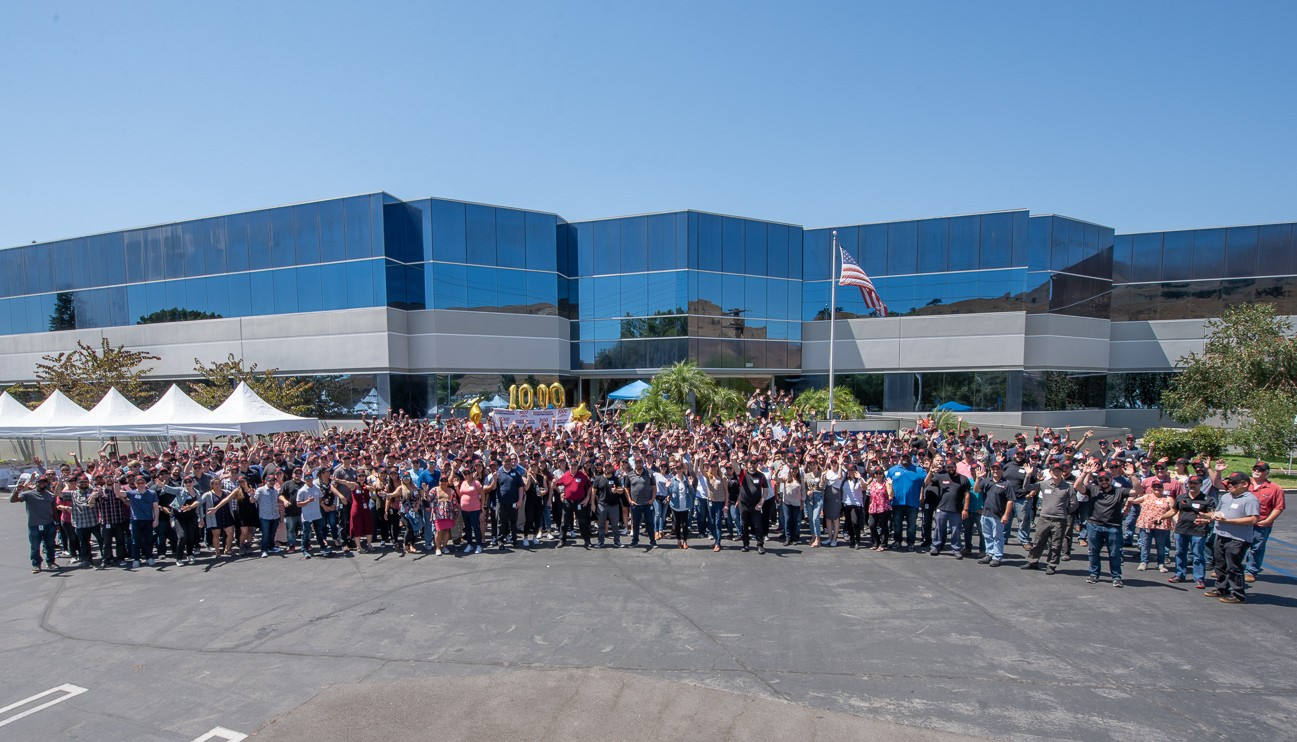 The quality assurance team ensures that Harbor Freight products are as good or better than the competition via rigorous testing and work condition simulations.
If you love tools, creating them, and having fun along the way, you'd be a great fit here. 
The corporate headquarters offers a variety of opportunities, from operations and marketing, to finance and real estate. 
Departments Housed at Corporate Offices
Harbor Freight Tools' corporate offices include various departments where positions are available, including accounting, call center, information technology, and inventory management.
You could also find jobs related to category management, global sourcing, legal and risk management, loss prevention, and strategy support.
How to Apply for a Job at Harbor Freight Tools
The company has a great careers page where you will find all the vacancies that need to be fulfilled.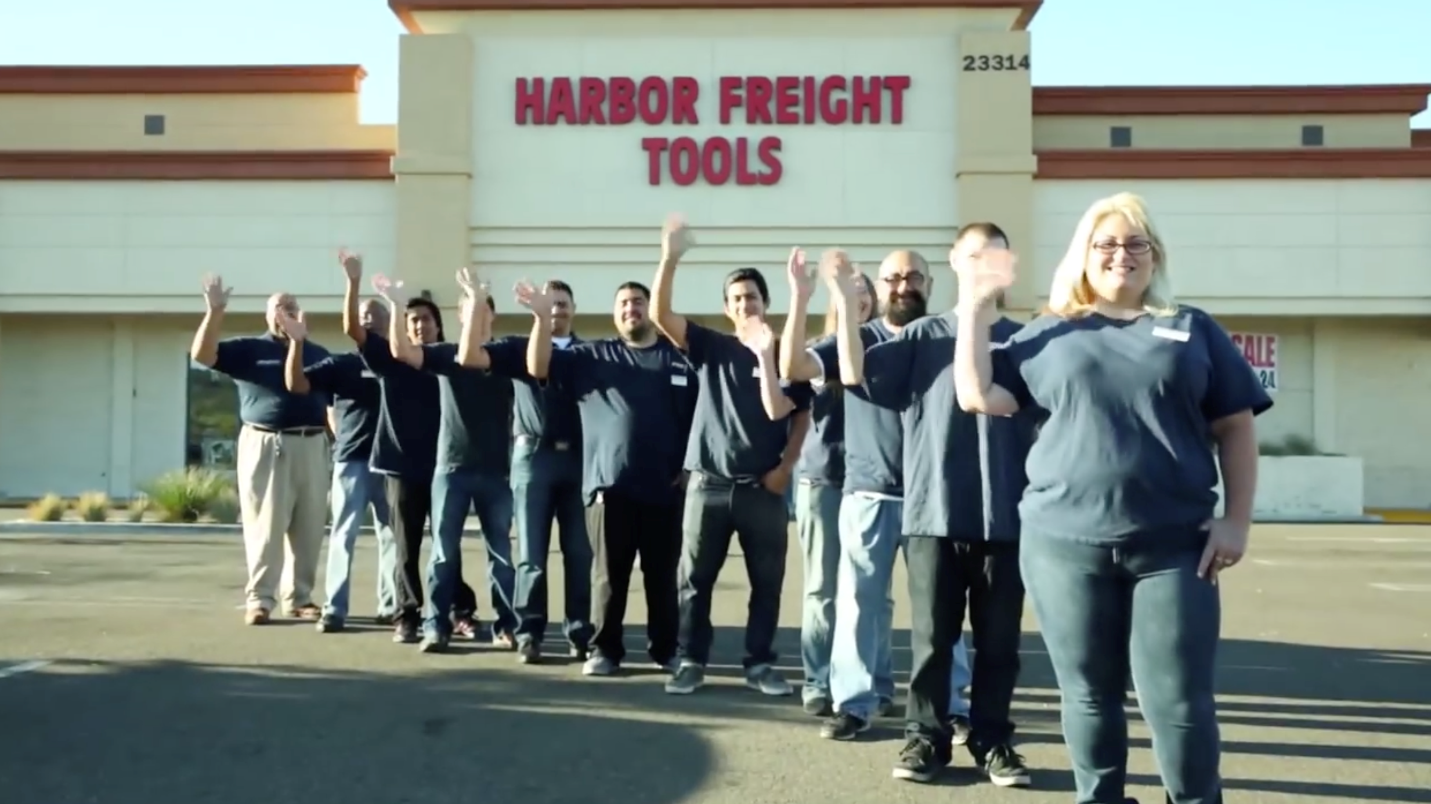 From there, you can instantly search for a specific job in a specific location or choose whether you would like to find a retail store, distribution center, or corporate jobs.
Once you've selected a particular position to apply for, click on the entry and it will take you to a job description page detailing the specifics of the job and the qualifications it requires. Click on 'Apply on company website' if you're ready to apply.
You can sign up using your LinkedIn account to proceed with the application or you could create an account on the site using your email address.
Talent Acquisition Team
Another way to apply for a position at the company is to contact Harbor Freight Tools' talent acquisition team.
Members of this team serve as researchers, company ambassadors, talent scouts, and committed to making retail history. 
Members of the talent acquisition team would be happy to answer any questions you may have, share with you their experiences working at the company, or even give you advice on how to land an interview.
Employee Benefits Provided by Harbor Freight Tools
Since Harbor Freight Tools considers its employees its most valuable asset, it has developed a total rewards program for them. This includes health and income protection benefits, time off, and even discounts.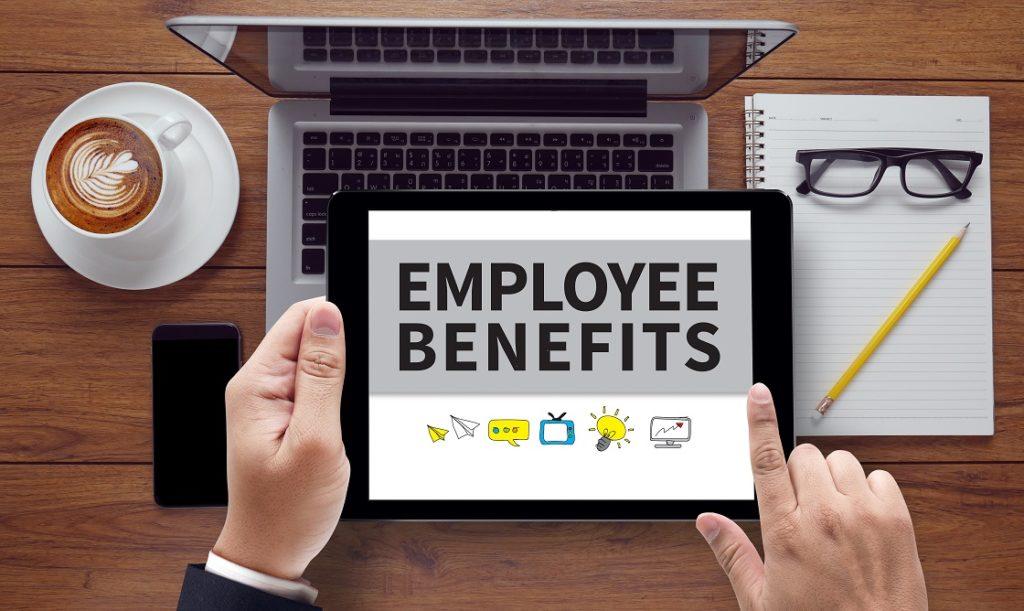 Its health and income protection benefits include medical and prescription drug insurance, health savings account (HSA) with company contribution, dental insurance, and vision insurance. 
If hired, you will also receive flexible spending accounts (FSAs), life insurance, and disability insurance.
To provide a better work-life balance to its associates, Harbor Freight Tools also designed time off programs, which include vacation days, company-recognized paid holidays, flexible schedules, floating holidays, and sick days.
Additional Perks and Discounts Enjoyed by Employees
Aside from the traditional benefits mentioned above, the company also gives its people more things to enjoy. These include generous discounts at its stores, food and water delivery, grocery delivery, as well as memberships to Costco and Sam's Club.
Employees also receive discounts to Walt Disney World, Universal Studios Orlando, Cirque de Soleil, Six Flags Theme Parks, AT&T Wireless, as well as tickets to NFL, NBA, MLB, NHL, and college sports events.
They also get access to Gympass Wellness, a holistic, digital wellness platform for at-home workouts and live streamed classes. It also includes meditation, kids-only content, and nutrition planning to further address their fitness and wellness needs.
Salaries at Harbor Freight Tools
Depending on the position, employees at Harbor Freight Tools may be paid on an hourly basis or a salary.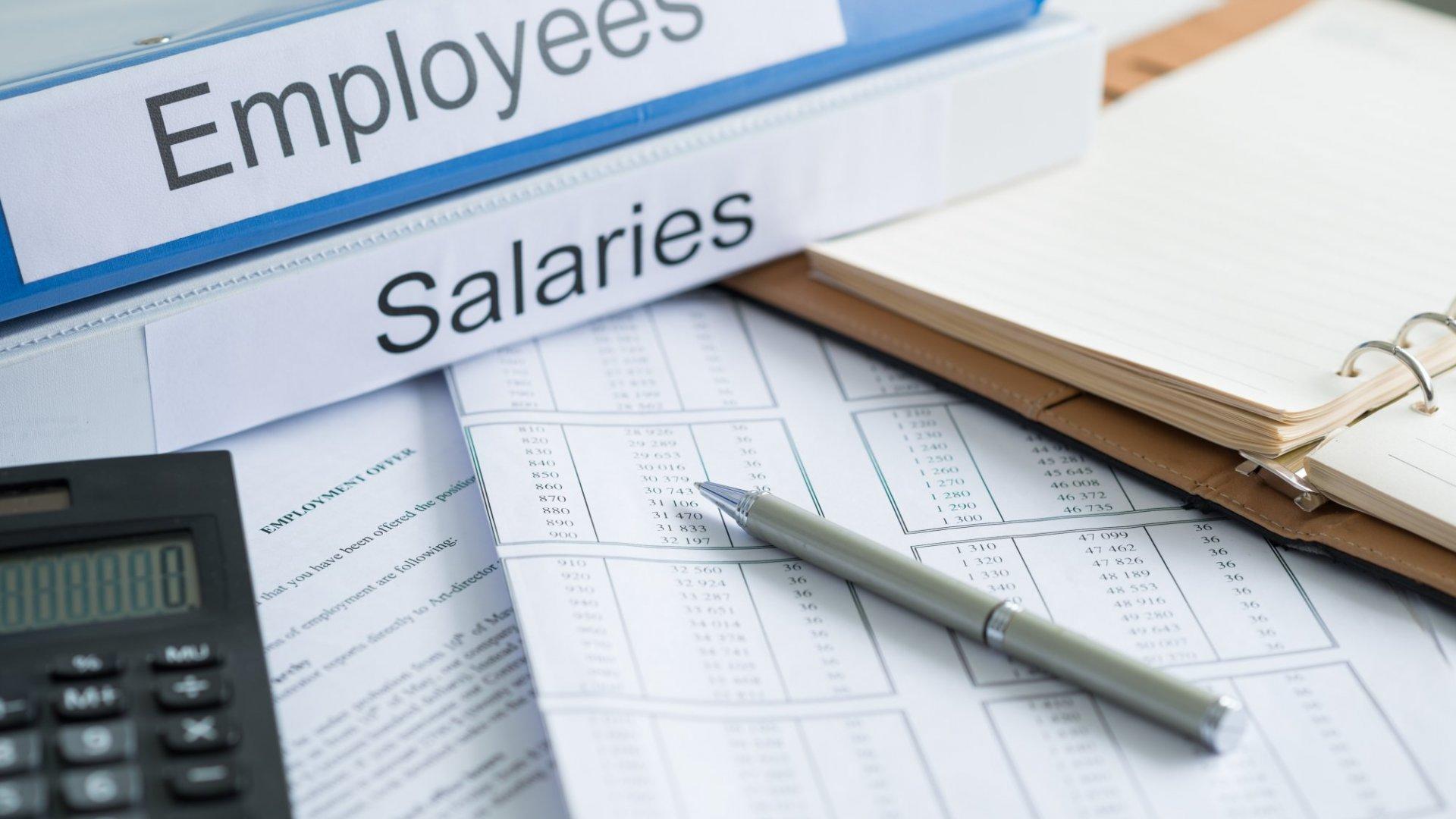 Based on data from Indeed.com, retail sales associates receive $13.18 per hour on average while retail supervisors get $16.11 per hour and stock supervisors are paid $16.25 per hour.
Meanwhile, logistics supervisors receive a salary of $26,053 annually while an assistant manager earns $40,821 per year. 
A logistics manager at Harbor Freight Tools gets paid $41,219 yearly on average.
Equal Opportunity Employment
The company claims to be an equal opportunity employer and expresses its commitment to hiring a workforce from diverse backgrounds.
It is also committed to providing the necessary and reasonable accommodations to people with mental and physical disabilities. 
Conclusion
If you're looking to work for a company that's dynamic, passionate, and creative, Harbor Freight Tools may be the one for you. Take advantage of the huge number of opportunities in retail, distribution, as well as corporate work.
Not only does the firm offer a bunch of benefits and perks, it also provides opportunities for career advancement in various areas of the business. Regardless if you're just starting a new career or looking to expand your horizons, consider applying for a job at Harbor Freight Tools.