Working abroad and finding greener pastures is a goal that numerous people around the world share, particularly those in the tech sector. With the tech industry ever-changing and expanding, it comes as no surprise that this is one of the fastest-growing and most in-demand industries of today.
The tech sector is teeming with opportunities, but not everyone knows how to successfully tap into the industry. Thankfully, VanHack allows interested applicants and individuals in the tech industry to permeate the scene and even work in different parts of the world.
Those who are gearing up to make a change in their lives and jumpstart or switch their careers should take a look at what VanHack has to offer. Check out what jobs are in store and how you can search and apply for jobs online with this guide.
VanHack—What the Company Is All About
Benefits of Working at VanHack
Different Types of Tech Jobs
Learn to Find Jobs Online
Applying for a VanHack Position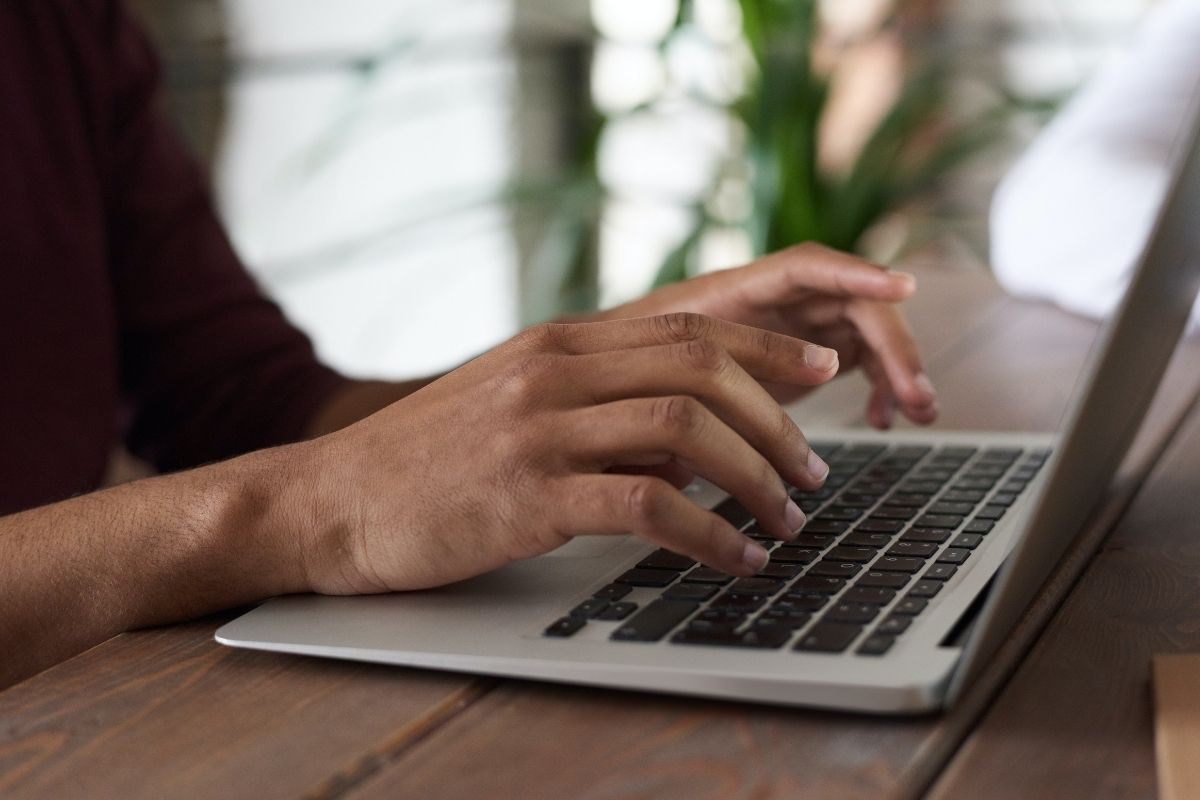 VanHack—What the Company is All About
Founded in 2014, VanHack is a company that serves as a recruitment and talent agency that focuses on top tech candidates in the field. It builds a network of capable tech talents and connects these individuals to companies in need.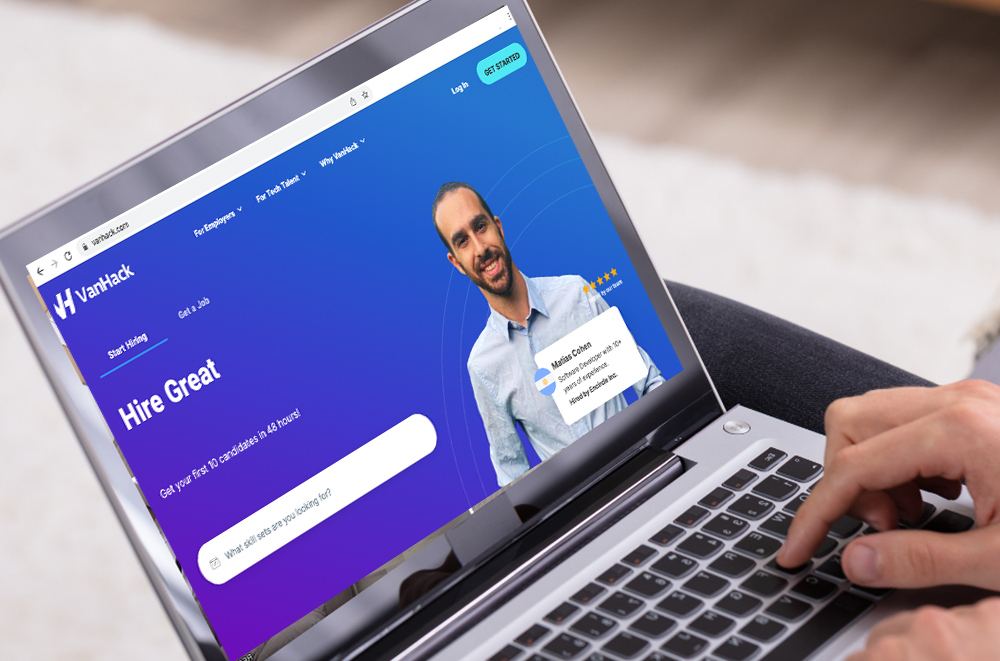 VanHack mainly sends and helps out aspiring applicants to get jobs in Canada, the United States, and Europe. It assists both the employer and the company in welcoming the recruit, while successful jobseekers are guided throughout their whole relocation.
Essentially, the main goal of the company is to help companies in Canada, the United States, and Europe grow, while also providing top tech professionals access to employment opportunities.
As of writing, VanHack is considered one of the leading tech employment sources trusted by over 1,000 companies around the globe. It is based in Vancouver, British Columbia, Canada.
Get to Know Its Company Culture and Values
VanHack fosters and observes a diverse and inclusive background. As a matter of fact, the company is proud to have represented at least 14 countries across its team, including Canada, Brazil, India, and many others.
Besides this, VanHack claims to have at least 50% of its leadership roles held by women, allowing more equitable and fair access to growth and development within the company.
The company likewise believes in a collaborative environment wherever they may be in the world. With remote and on-site locations for jobs, VanHack gives its employees access to a more flexible work arrangement where people can get the job done wherever they are.
Benefits of Working at VanHack
The competitive benefits package at VanHack is what makes it stand out against other competitors in the field. The salary package alone can be quite inviting for members who want to join and help other people achieve their dreams.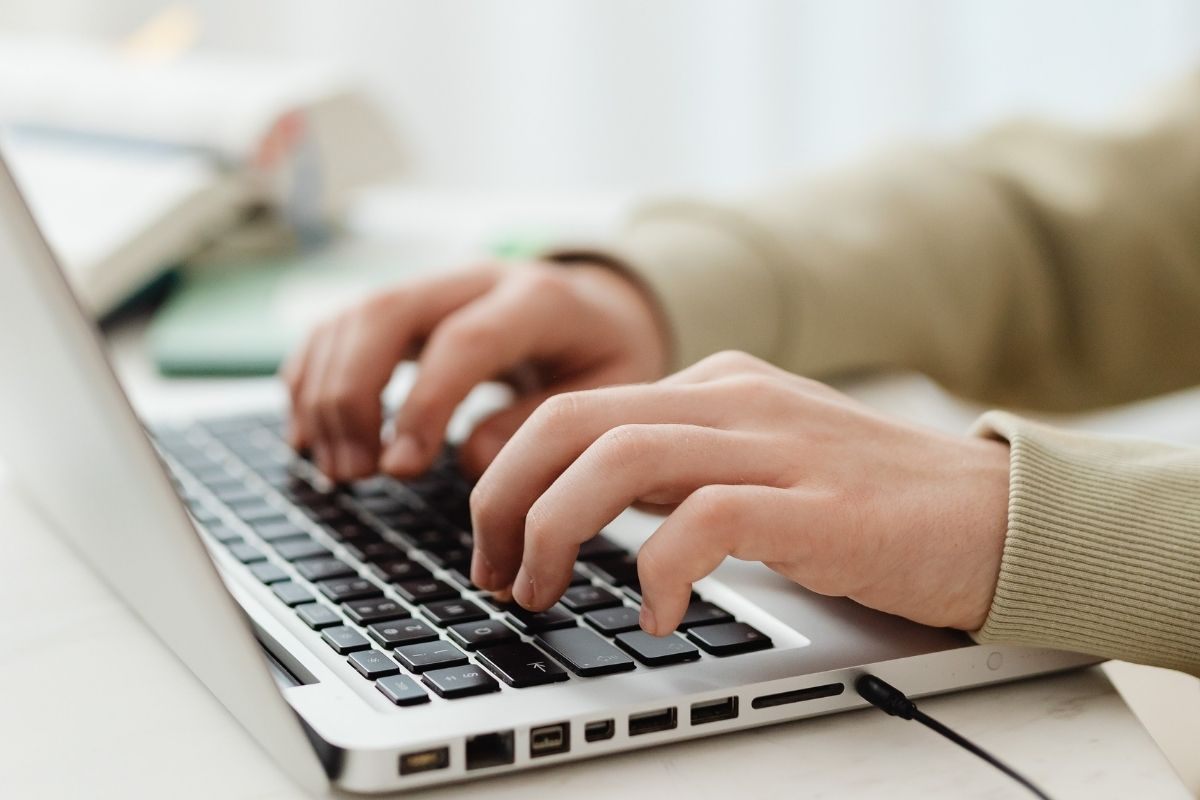 Bear in mind that the salary varies from one position to another. With this in mind, the average base pay at VanHack is around $60,000 to $66,000 per year for senior software engineers. Meanwhile, training specialists can get around $54,000 to $59,000 a year, according to Glassdoor.
To complement this offering, the company also provides its employees with health insurance premiums that cover medical dental, and paramedical services. Its workers can even enjoy a health spending account alongside it.
Employees who manage to successfully refer another team member over at VanHack will get a handsome referral bonus. This is around CAD $500 when friends or new members are hired.
The Company Promotes Work-Life Balance
VanHack stays on top of its employees' health and well-being both in and out of the workplace. In the workplace, the company makes time to give its employees proper mentorship and support through its various career development and mentorship opportunities and programs.
Members of the firm also come together to enjoy the company of one another during happy hour. Brainstorming sessions with internal guest speakers also help the employees to further get to know one another and other current issues that might interest them. Employees are also extended a CAD $1,000 as part of their wellness budget.
Here, they can spend the money to address both physical and mental wellness needs. Co-working space membership fees are also covered by VanHack. The company provides its workers with unlimited personal time off and wellness breaks at the end of the year. Vacation and sick days are also up for grabs for employees to use when needed.
Different Types of Tech Jobs
There are different departments or areas of work under VanHack. These include marketing, recruitment, and talent success. Each of these areas plays a key role in making VanHack run seamlessly.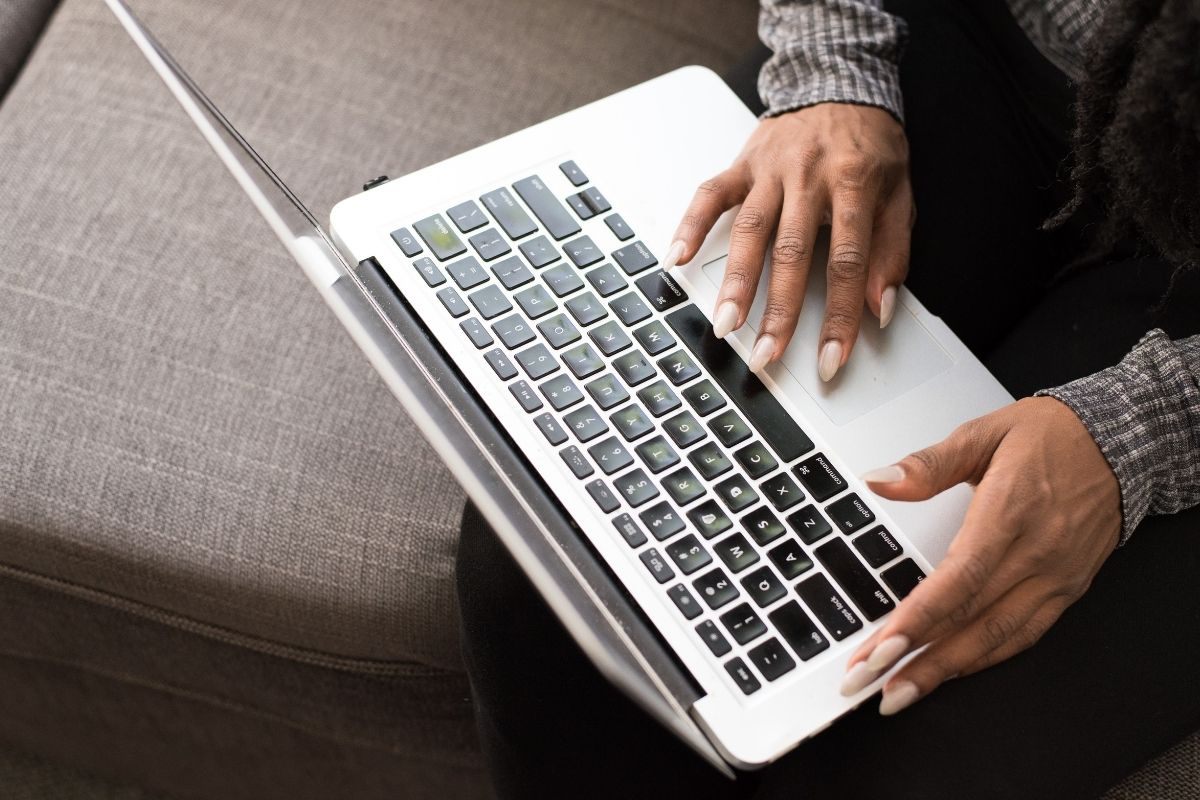 Marketing positions are mainly involved in growing the firm's presence worldwide and reaching out to form professional partnerships and networks with other tech companies. On the other hand, recruitment focuses itself on finding the best in the field to supply companies with the right talent.
Those working in talent success mostly handle the journey of candidates from their job hunting to settling in their new location.
Coupled with the mentorship program and growth opportunities that VanHack is committed to, members of the company could help effect change in people's lives while also ticking off their career goals one by one.
Tons of Resources for Employers and Talent Alike
Job seekers who are interested in jumpstarting their career with VanHack should know that there are tools and resources available for them to use. One of these is the blog. The blog page tackles different issues and news, such as handling stress, effective strategies for working in other countries, and many others.
Besides its blog page, VanHack also provides job seekers access to happy hour events with various speakers. Some of the topics touch on the success achieved by these members with the help of VanHack, how to make salary and offer negotiations, and even hiring events for those in tech.
Job seekers will also be glad to know that VanHack offers a premium academy. Here, individuals can improve their interview skills, acquire hard skills, gain access to exclusive webinars, and more. This program starts at CAD $65 per month for a monthly subscription.
Learn to Find Jobs Online
Individuals who are interested in directly working for and with VanHack should check out their careers page. Here, they can see the open roles that are currently available. As of writing, however, the company only has a total of four job positions that are ripe for the taking.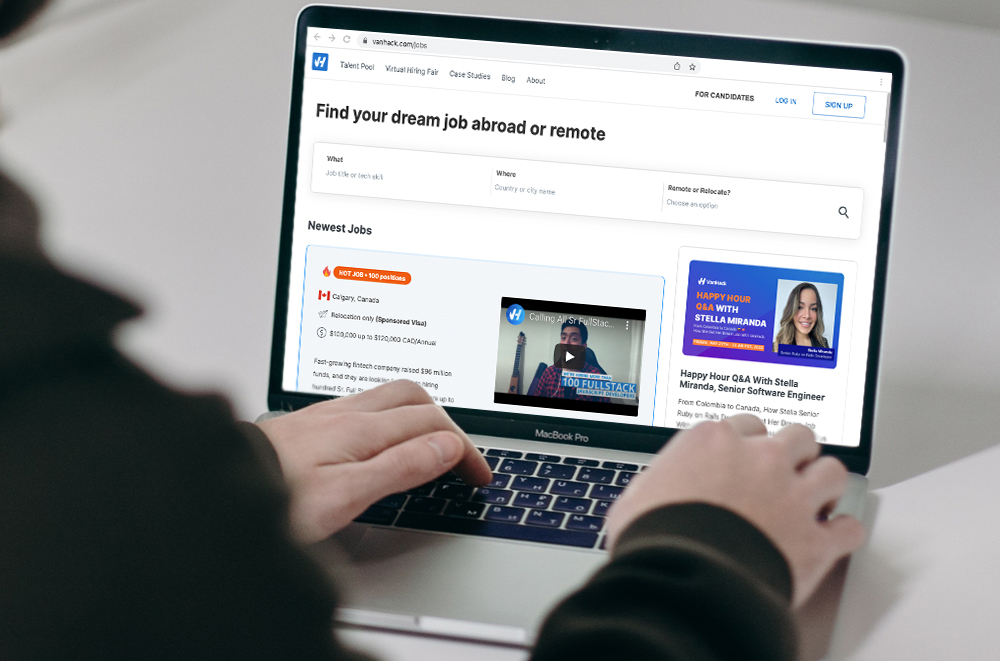 Once users have found a job posting they like, they will be brought to a page where they can view and read through the responsibilities that come with the job and the requirements for the job.
Those who want to find jobs on VanHack partner companies, however, will find that they can see available job postings. Here, they can search for their desired job title, tech skills, country or city, as well as remote or relocation options.
Users can likewise browse through the job postings available at VanHuck. These are arranged by the latest date of posting.
Requirements and Qualifications for Jobs
Remember that the requirements and qualifications for VanHuck jobs may not necessarily be the same. These can differ based on the position as well as on the type of business being handled.
For example, those who want to join VanHack as a remote tech talent source under the talent resource department need to have relevant work experience as an IT sourcing specialist for at least a year or two. They should also have hands-on knowledge of various sourcing techniques.
Meanwhile, those who want to become a senior software engineers through VanHack and work at Northfield IT should have an extensive experience in handling and working in software development or system administrator. Candidates should also be familiar with different programming languages and codes.
Applying for a VanHack Position
To apply for a VanHack position, all applicants need to do is tap on any of their desired open roles. They will be asked to sign up and create an account to proceed with their application.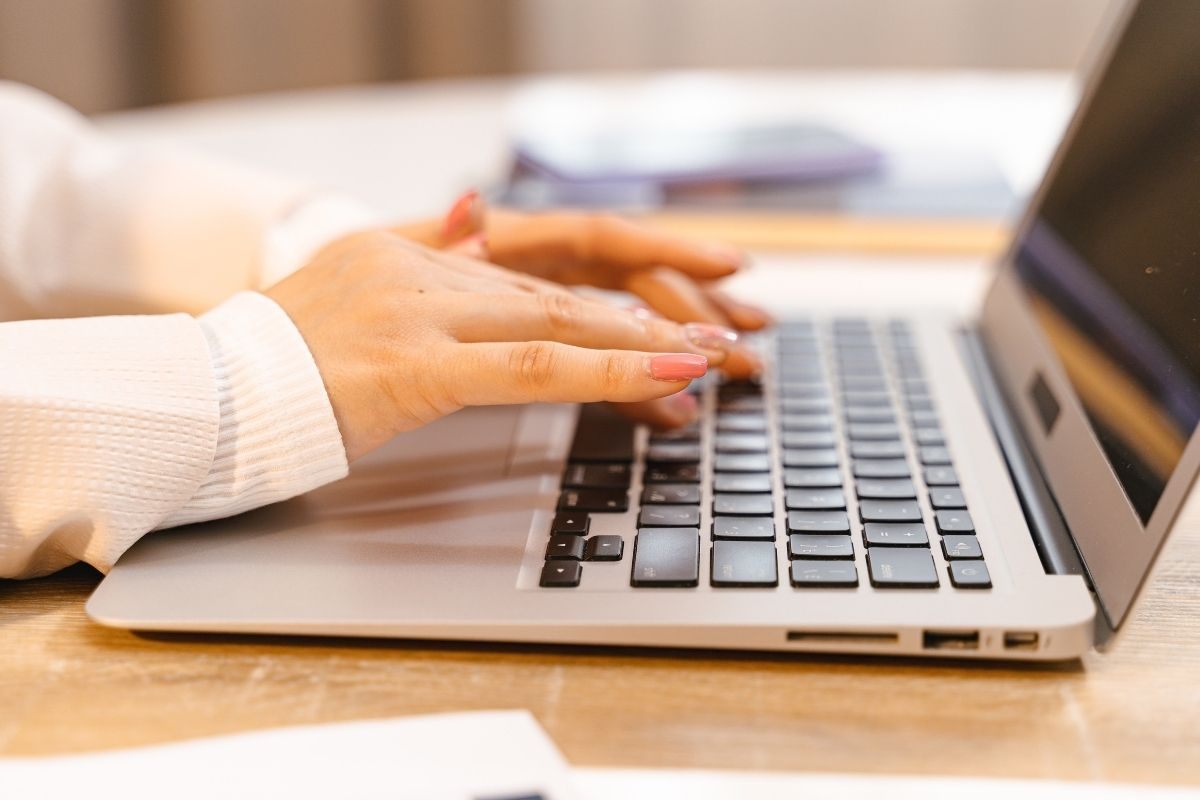 Those who'll be creating an account and making their profile have the choice of using their Google or LinkedIn accounts or simply answering the questions manually. This will require them to provide their name and email.
After answering and completing the profile, users can proceed to apply for jobs and even join hiring events. They can also use the job board to find jobs that are promoted on VanHack.
How to Make Your VanHack Job Hunt More Fruitful
Finding a job is best with an account at VanHack. This lets job seekers gain more access to opportunities that the company is offering as it attracts more recruiters and talent seekers to see what they have to bring to the table.
Another helpful tip that users and applicants might want to capitalize on is sharing relevant positions and job postings with their friends. Each successful hire based on a person's referral will gain CAD $500.
Final Thoughts
VanHack is a prominent agency that connects tech professionals to companies that are seeking the best talents in the field.
With this guide, applicants not only know how to join the company, but also how to apply for jobs promoted on the website.
References
VanHack – VanHack – Find your next great tech talent
VanHuck jobs – Jobs – VanHack