Labor and fun can coincide in a suitable position at the right company. For some, this might mean a combination of worthwhile vocations with productivity, while others could see it as mixing their passion with work. Others prefer a blend of all criteria.
Those who love computers and video games can find the right mix with a great company. Digital Extremes offers lots of opportunities for industry specialists and generalists looking to work at a game development company.
There is a wide range of merits that come with joining this organization. Want to know what opportunities await you at Digital Extremes? Keep reading.
Get to Know Digital Extremes
Career Opportunities at Digital Extremes
Advantages of Working at Digital Extremes
How to Find a Job at Digital Extremes
Applying for a Role at Digital Extremes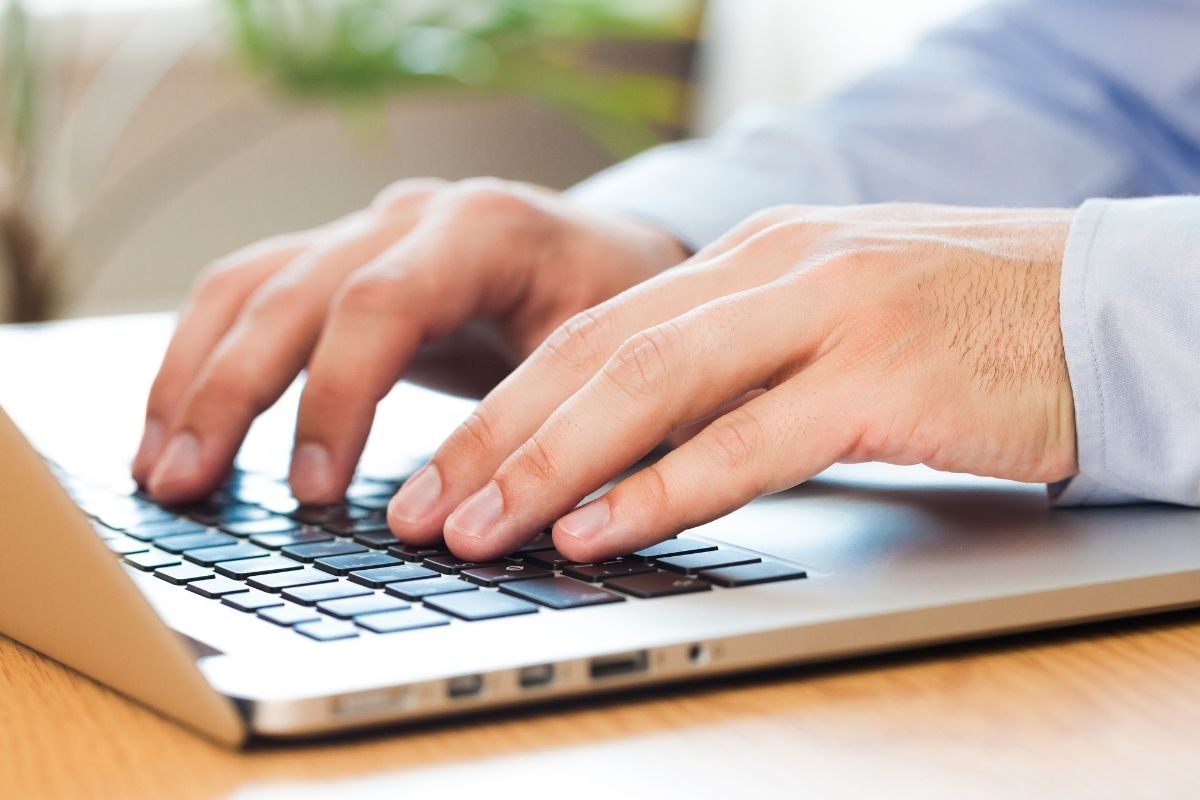 Get to Know Digital Extremes
Digital Extremes is a game development company established in 1992 by James Schmalz. Those who played Epic Pinball back in the early 90s will be surprised to know that it was developed by Digital Extremes. This game garnered global popularity.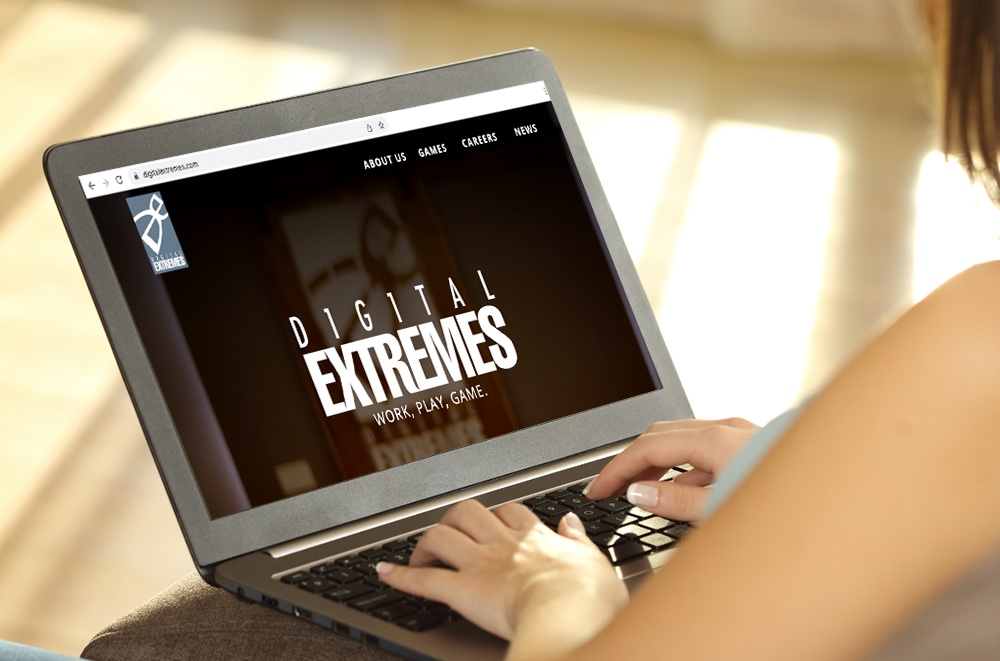 With over 25 years of experience in the industry, this Canadian organization has created some of the best games such as Warframe and the Unreal Series in partnership with Epic Games. In fact, the award-winning game Warframe has been around for almost ten years and is still getting various updates and expansions.
Digital Extremes currently has over 300 employees in its Canada and United States locations. Its employment practices have been recognized by different organizations. It was awarded as Canada's Top 100 Employer in 2021 and 2022, as well as Canada's Top 100 Companies eight times over the years.
Other awards it has received include recognitions as Canada's Best Employers for Recent Graduates 2022, Most Admired Corporate Cultures of 2020—Growth, Best Marketing Campaign of the Year 2018, and Top 100 Companies for Young People 2013, 2012, and 2011, just to name a few.
Work Environment and Values
Digital Extremes' approach to development is community-first, which puts a premium on the company's target community by taking into account their needs and preferences when developing games.
Nevertheless, it gives lots of room for professionals to be creative. The company fosters innovation, collaboration, and imagination through its offices with open studio layouts, complete with recreational amenities such as arcade games, ping pong tables, and massage chairs.
In spite of the creative environment in its offices, the organization upholds a solid work ethic among its employees and supports project ownership, especially with collaboration among departments and community support.
Career Opportunities at Digital Extremes
Digital Extremes is home to various hits in the gaming world such as Dark Sector and The Darkness II. Those interested in joining this company will be glad to know that various job opportunities are waiting for them in its two studios located in London, Ontario and Irvine, California.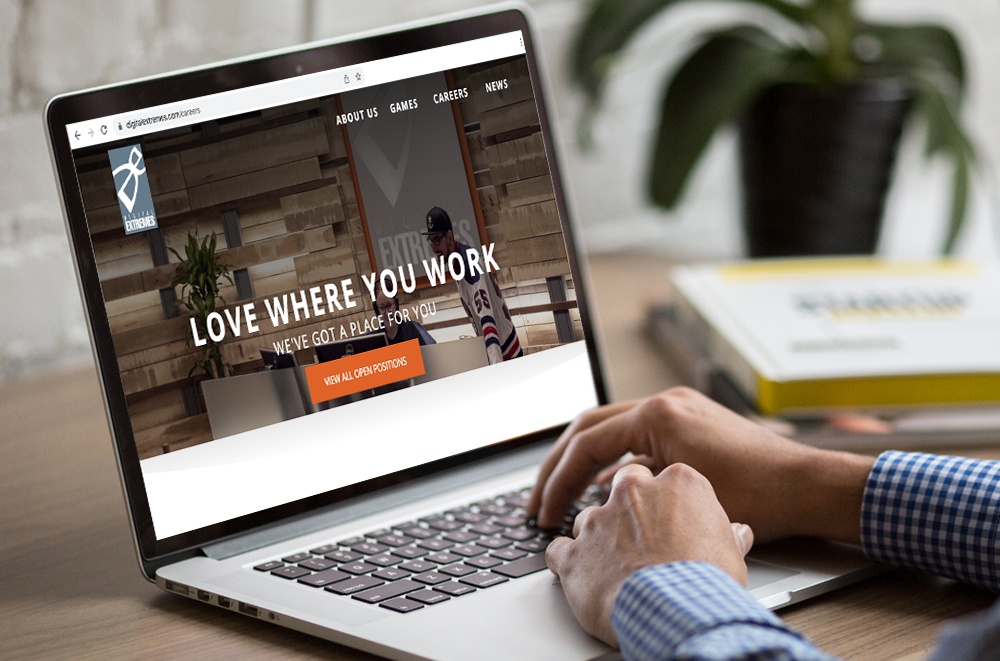 A wide range of posts is available for job seekers looking for opportunities in game development. The key is finding the right role that fits their abilities and expectations. Digital Extremes makes this easy by providing well-detailed job advertisements.
Some of the jobs advertised by the company include senior backend/cloud developer, human resources generalist, game capture artist, senior frontend developer, concept artist, technical designer, game web developer, and more.
One thing to remember is that Digital Extremes is not an ultra-big multinational company with thousands of positions to fill, so the openings may be limited and more specialized.
Openings for Interns and Co-Ops
Students will be glad to know that there is a place for them at Digital Extremes. The company opens its doors to creative, innovative, hard-working, and fun-loving individuals, including students intent on joining its inclusive team.
Internships and co-op opportunities are available across various departments in the company including data science, marketing, programming, quality assurance, web development, information technology, design, art, and many more.
Interns and co-ops can work directly with the company's employees, giving them a chance to learn from the best. They can also re-join after their internship and co-op stint to become full-time employees upon graduation.
Advantages of Working at Digital Extremes
Every company comes with its respective sets of advantages that make it attractive to job seekers and make employees stay with the organization. Digital Extremes has a lot of things to offer its employees, making it a solid employer.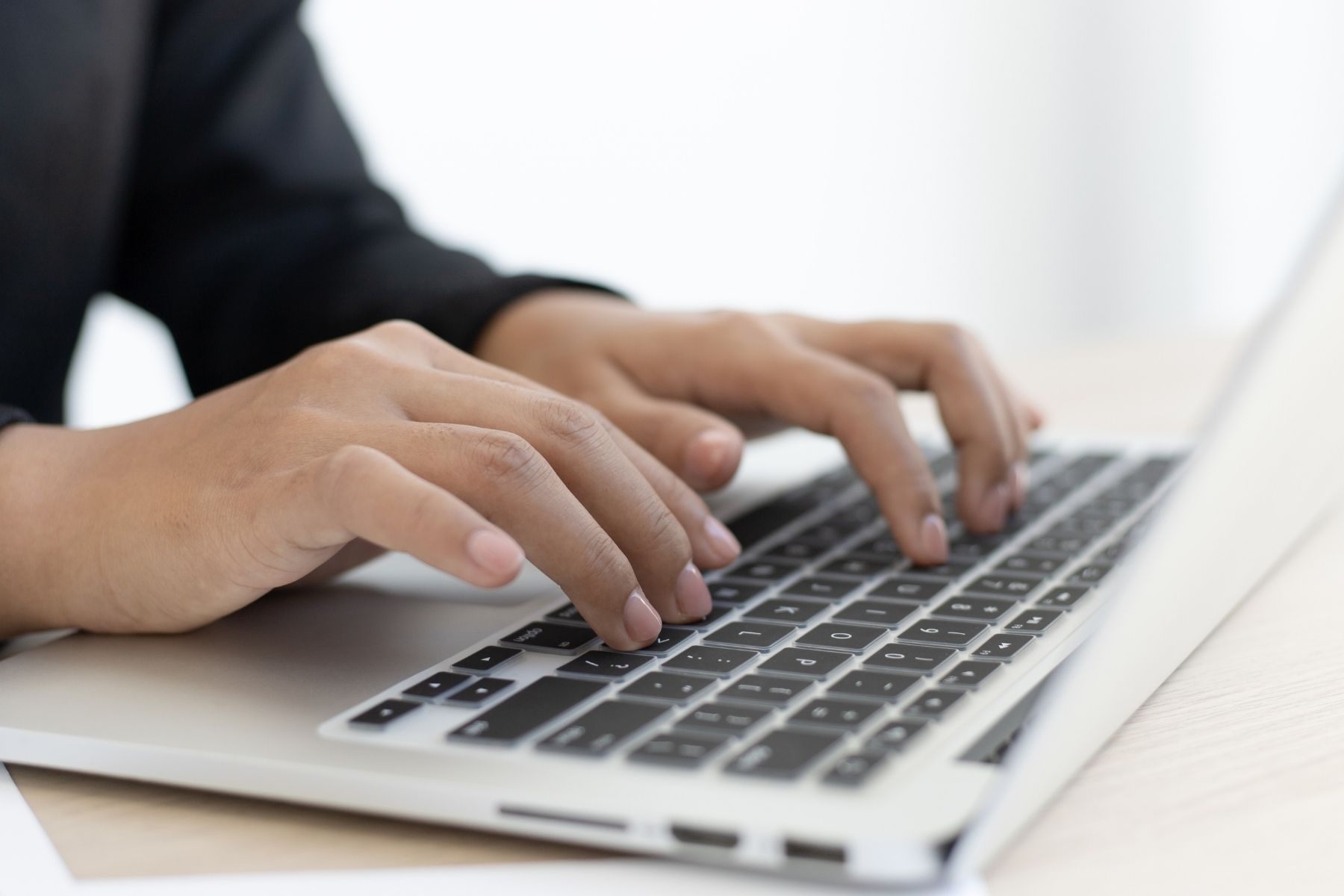 One of the best qualities of this company is its dedication to making its offices a comfortable place for its employees. The organization offers catered lunches complete with an in-studio chef and a team of professional staff to create a healthy menu for employees.
The company also provides a fitness subsidy in the form of discounted memberships in facilities, as well as annual subsidies and programs dedicated to the fitness of its people. Other amenities include having access to leisure activities right within the workplace.
Those looking for growth opportunities will be glad to know that the company offers development activities in the form of industry conferences, classes, events, and seminars.
Competitive Compensation
Aside from those already mentioned, one thing that gives Digital Extremes some advantage is its compensation package composed of a good salary and all kinds of benefits.
The company wants to give proper appreciation for employees, which comes in the form of competitive salaries complete with bonuses and incentives. This package prioritizes quality of life for staff, making it a worthwhile advantage.
Health benefits are also covered under this employer. Its comprehensive offer can address different healthcare and wellness needs for a holistic compensation package.
How to Find a Job at Digital Extremes
The key to landing the right job at this company is to know how to look for opportunities in the most systematic manner. There are a few ways to do this. Luckily, the short but strong list of open positions at Digital Extremes simplifies the search.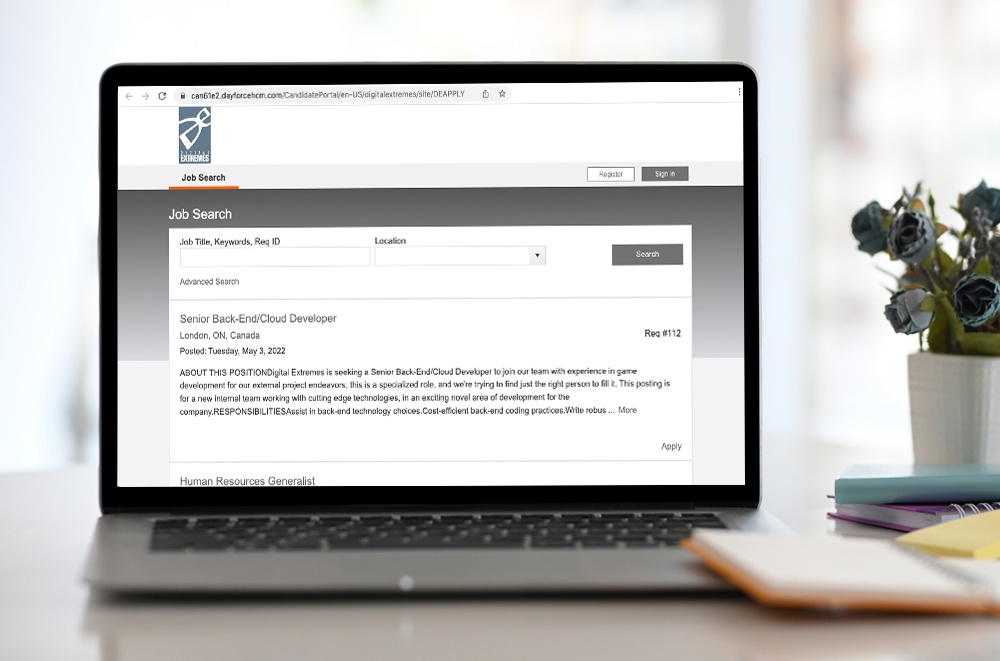 Candidates can start by browsing the job search section. This may seem easy to do because of the limited number of posts. However, it is important to meticulously read the post to see if the role is the right fit for their skills and background.
The good thing is that the list offers a preview of the post, so candidates do not need to click every entry just to find out whether it is suitable for them. They can get a glimpse of the contents by reading the preview, helping them decide whether to proceed or not.
Those who do not want to go through posts that may not be relevant to them can use the search feature. This lets them get more specific results by entering a job title, keyword, or location.
Advanced Search for Efficiency
The thing about search boxes is that they may help find particular posts. However, there is always room for some less relevant to enter the results page. Digital Extremes helps minimize this by offering an advanced search option.
With it, candidates can indicate a pay class, state or province, city, pay type, department, and date. It also enables them to select if they want to see openings that require them to travel or not.
All of these customization features can be accessed by selecting one of the choices in the drop-down menus.
Applying for a Role at Digital Extremes
Roles in Digital Extremes may be highly specialized, especially for programming, development, and design positions. The best way to know whether job seekers should apply is to read the entire job post. It offers a lot of information about the position including responsibilities and requirements.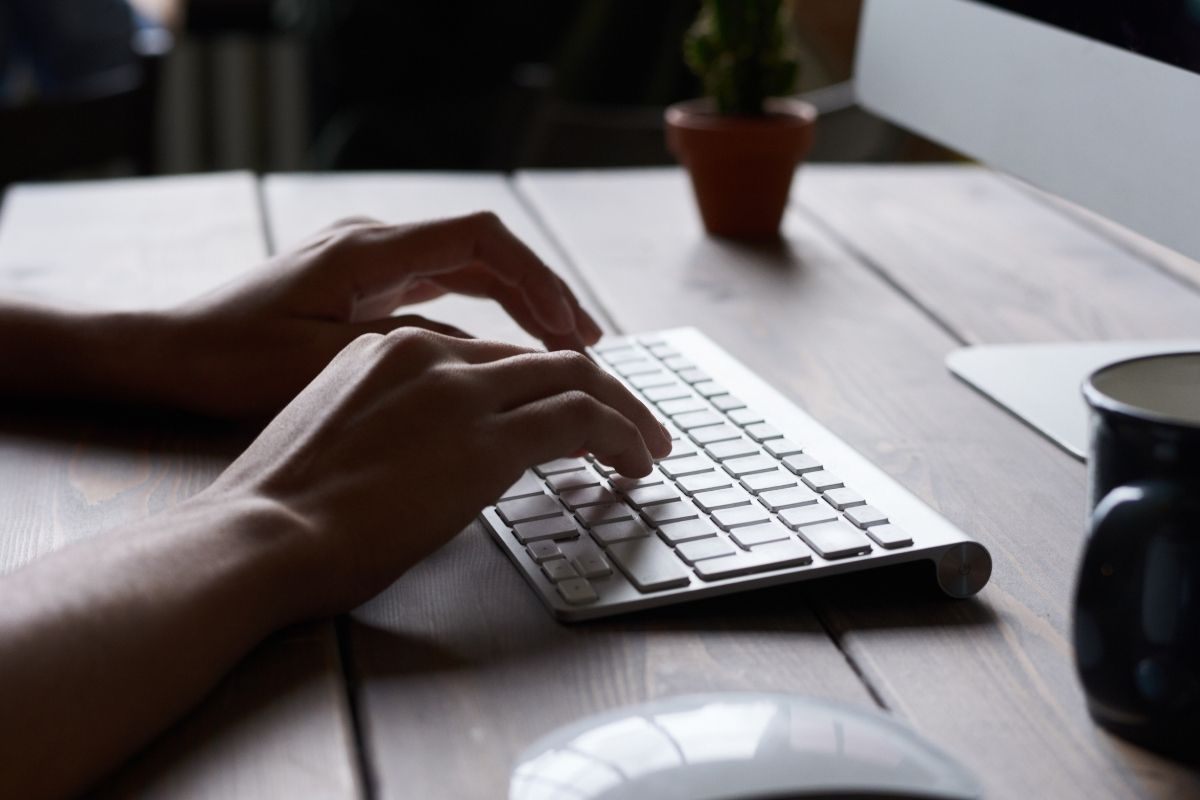 This gives them an idea of if they are suitable for the job, which is an important factor in their decision-making. Once candidates decide to apply, they can simply click the Apply Now button.
Keep in mind that users need to have an account with the platform to successfully proceed. Those who already have an account should sign in, while those who are yet to create one can register.
From there, job seekers can continue the application process and hope for the best.
Recipe for Success
Candidates can increase their chances of landing the role of their dreams by reviewing their CV or resume. Hiring managers typically receive hundreds of applications, which they review in a limited amount of time. It is best to get straight to the point and highlight relevant experiences and skills.
Another thing to do is to have a customizable cover letter template ready. Some companies require this document, so having a template that can be easily revised can save time.
Lastly, getting more information about the company is always a great idea. Those who have played Digital Extremes' games can connect better with the organization, so checking out its titles is a good move.
The Bottom Line
Digital Extremes has made its name in the gaming industry, making it a desirable company to join. This comprehensive guide not only helps candidates familiarize themselves with the company but also aids them to find the right role.
If you are looking for employment in Canada, check out this company!
References
Digital Extremes – Digital Extremes
job search – Job Search – Career Portal