The chances of being recruited are improved if you have a LinkedIn profile. Moreover, 89% of companies have used the site to fill open positions, making it a fantastic resource for anyone looking for work in the professional sector.
The best way to get noticed is to make yourself stand out. There are a ton of underutilized features on the site to raise your profile's visibility and attract new clients. Discover how you can optimize your LinkedIn profile for recruiters to notice you.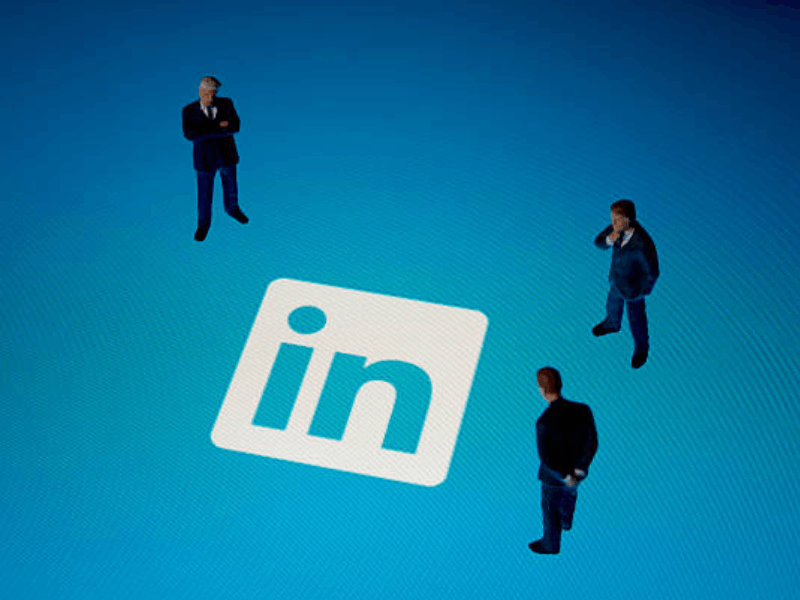 Add Actual Skills
One of the most important parts of a profile is the list of skills. It can be helpful to set up your LinkedIn profile to make it easy for an executive recruiter to find you when they are looking for executives with certain skills. To start, think about the kinds of roles you'd like to be considered for.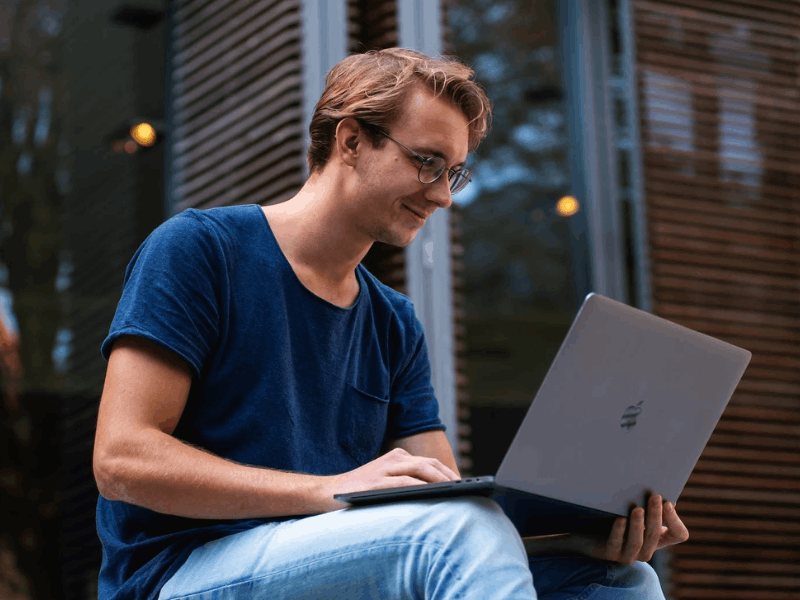 Then, check out job postings on LinkedIn for those roles and see what skills are needed. Find the ones that match your skills and add them to your profile. You want to build your profile to make it look like you are qualified for the job and have relevant experience.
For example, if you want to be a Chief Marketing Officer, you should list skills that show your experience with marketing strategy, SEO, project development, digital marketing, leadership, and strategic planning. Also, check out what skills other CMOs have put on their profiles.
Add Relevant Keywords
When headhunters are given a new job to find candidates for a role, they are looking for a certain type of person with certain skills. Most searches on LinkedIn start with keywords to find people who fit a certain profile.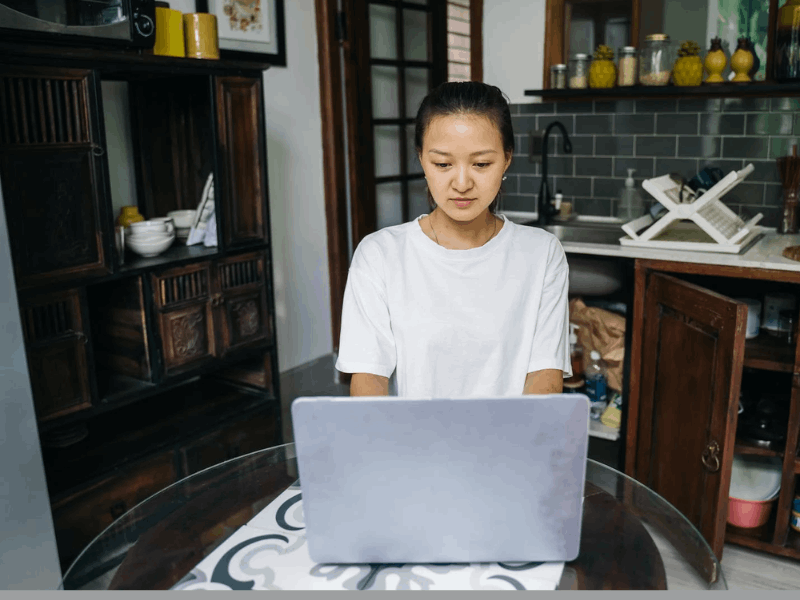 To improve your chances of being seen, you need to ensure that your profile has keywords related to your skills. Whether in your summary, tagline, skills, or experience, you should include as many relevant keywords as possible in your profile.
The idea is similar to how people use keywords to find the most relevant page that matches what they're looking for when they search on Google. Don't just add keywords because you think you should. Make sure they are entered sensibly so it doesn't look like you just filled your profile with keywords to show up in search results.
Ask for Recommendations
Another thing you should do is ask people you've worked for or with for recommendations. These recommendations take up a lot of space at the bottom of your profile, which is an important spot. A well-written recommendation can help your LinkedIn profile stand out to potential clients or employers.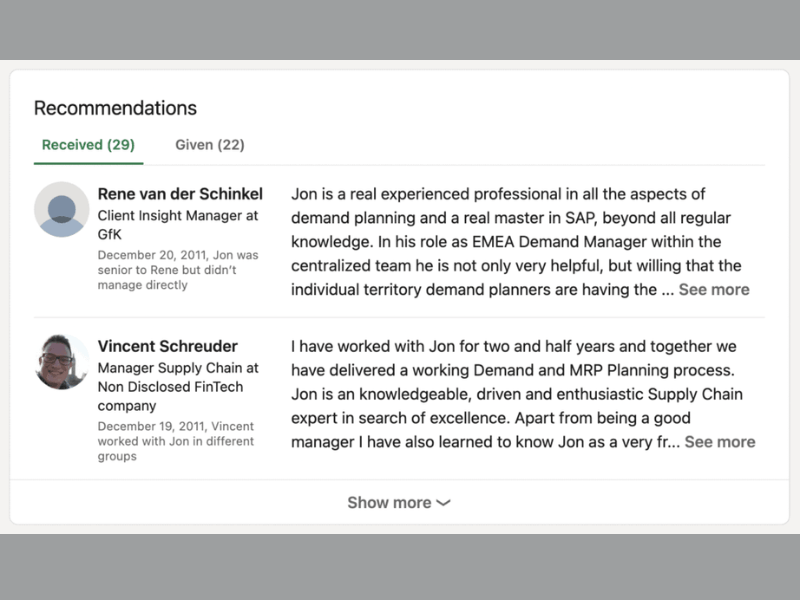 Recommendations can help you build your professional reputation and show that you can be trusted. When someone writes a recommendation for you, it gives your skills and experience more weight because it comes from someone who has worked with you or knows about your work.
When potential employers or clients are looking for someone with certain skills or experience, a recommendation can help you stand out from other candidates or service providers. When you ask someone to write a recommendation for you, it can strengthen your professional relationship and lead to more chances to network and work together.
Build a Solid List of Your Work Experience
When filling out this section, remember that it is not a resume. Instead, it is more of a teaser to get you more attention. Provide details about what your job entails and what you've done that make you qualified for the job you want. You can also put keywords in the section about your experience that will help recruiters find you.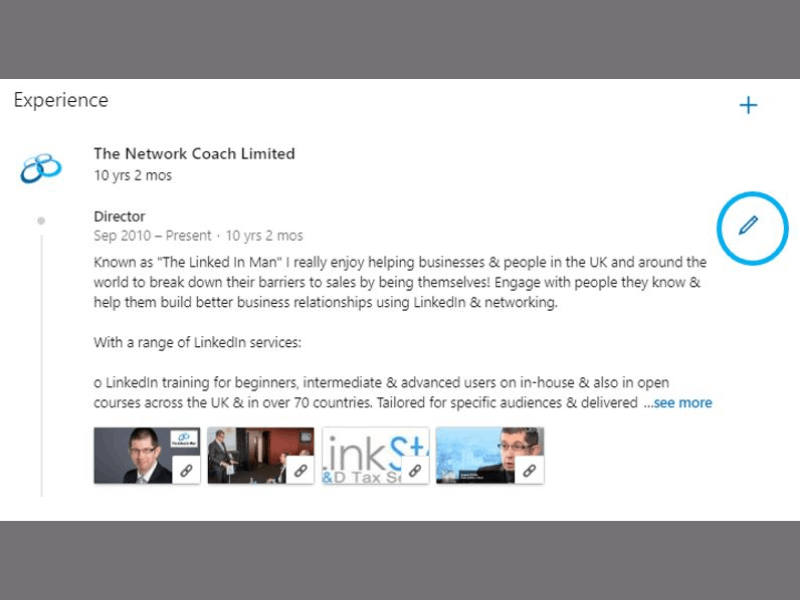 Adding a detailed list of your past jobs on LinkedIn shows that you can be trusted. By including a thorough list of your work experience, you can show potential employers or clients that you have a history of success and are an expert in your field.
It gives you a chance to show off your skills and achievements. By providing specific examples of projects you've worked on or responsibilities you've had, you can show what you can bring to an organization or project. A well-written, detailed section on your work experience can help search engines find and rank your profile.
Build Network
Professional connections can be easily made and maintained through the use of LinkedIn. By using LinkedIn to create relationships, you can learn about new employment openings, form strategic alliances, and acquire insight into your field.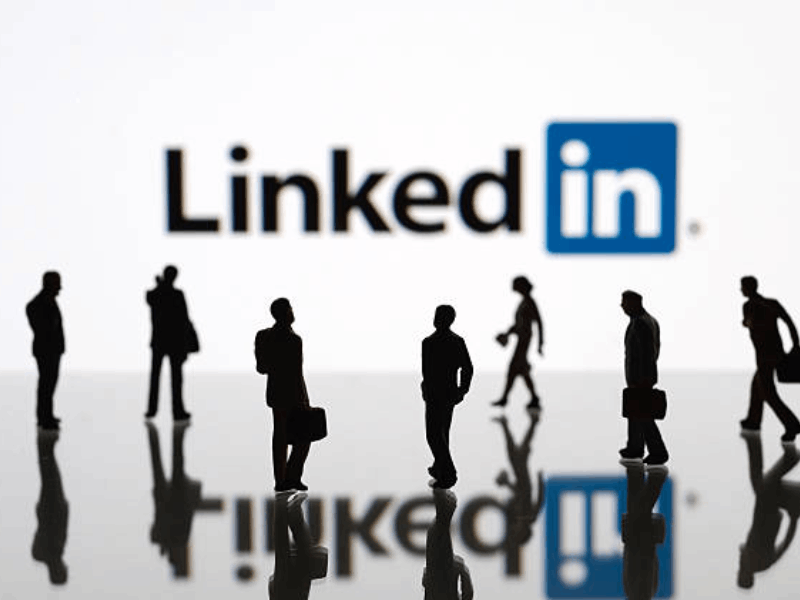 Learning new skills and expanding one's knowledge base is only two of LinkedIn's many valuable applications. You can learn a lot and gain access to tools that will help you along your career path if you network with people who work in your business or sector.
When it comes to managing your professional brand, LinkedIn is an invaluable resource. To become known as an expert in your field and attract more followers, you must actively participate in your network. You can improve your prospects of landing a new career or moving up in your current one by networking with people in those industries.
Customize Your LinkedIn Profile URL
Like other social networks, your LinkedIn profile URL comprises random letters, numbers, and symbols. It makes it easier for people to find you on LinkedIn and connect with you. If your name is common or your LinkedIn profile URL is long, a custom URL can make it easier for people to find and look at your profile.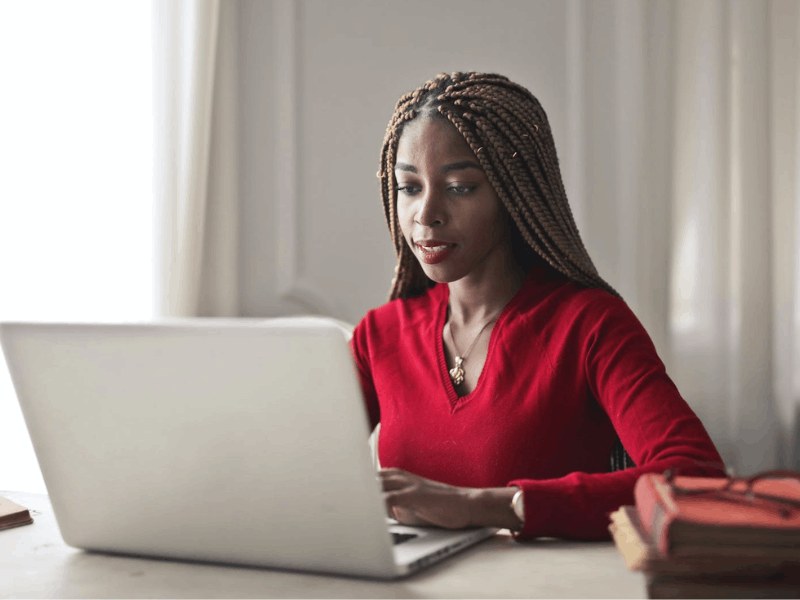 A personalized LinkedIn URL can make your profile look more polished and professional because it shows that you took the time to make it your own. It can help people find you on search engines.
To change your LinkedIn URL, go to your profile, click "Edit public profile & URL" in the right sidebar, and then click "Edit" next to your URL. You can choose a custom URL matching your name or professional identity. Just remember that LinkedIn lets you change your URL once, so make a good choice!
Highlight Your Skills
Your profile can list your certifications, honors and awards, volunteer work, publications, projects, and test scores. Your profile will look better with these credentials. For example, if you don't have a job, your volunteer work will show that you've been part of an organization.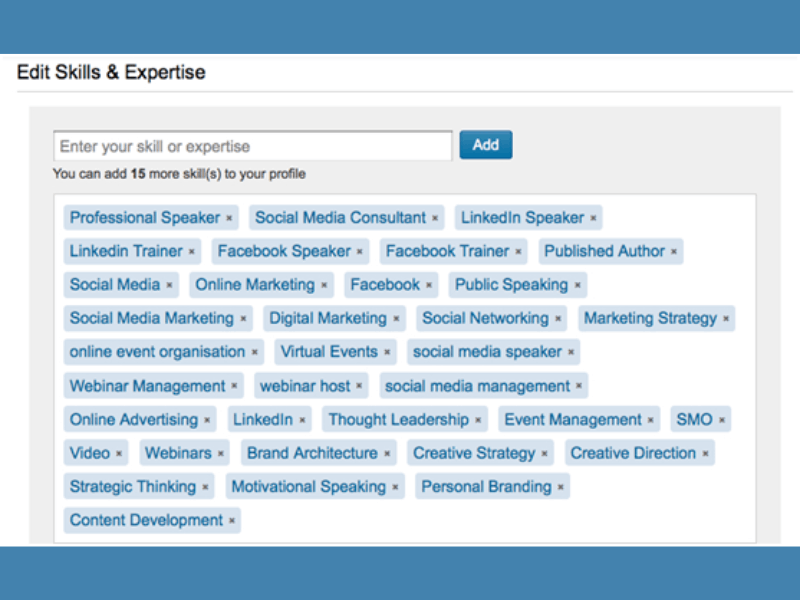 If you have a certification that will set you apart from the other candidates, you can show it here. Show potential employers what you've done in your life so far. In each of these sections, you can give a lot of information. Publications, for example, let you put the URL of the book or website, an excerpt, and the title.
LinkedIn lets you describe a publication in up to 2,000 characters and add the names of people (if any) who are connected to the publication. In the Projects section, you can also list bigger projects you've worked on. You can also talk about your own work.
Post Regular Updates
Anyone who looks at your profile can see your status updates, and your connections will also see them in their LinkedIn feeds. As part of your weekly network update, LinkedIn sends you an email with your status update.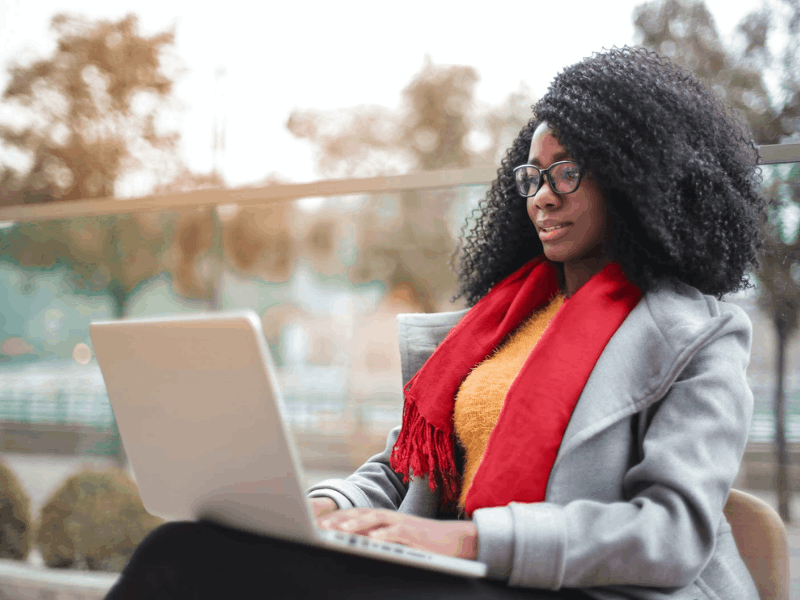 If you update your status, it will show up on your profile page. The status update limit was increased from 140 characters to long form. Keeping your name and face in the minds of potential employers is facilitated by regular status updates.
You can post about your recent accomplishments, industry insights, tips, and new trends. Others in your field will also be interested in high-quality news about your job. You can write about new trends or share success stories, among other updates. Follow industry magazines, and blogs to learn about new trends.
Provide Updated and Accurate Contact Information
Include a professional email address and phone number to make it easy to contact you for a new position. You can also specify a preferred form of communication in your preferences to avoid missing messages or InMails from recruiters.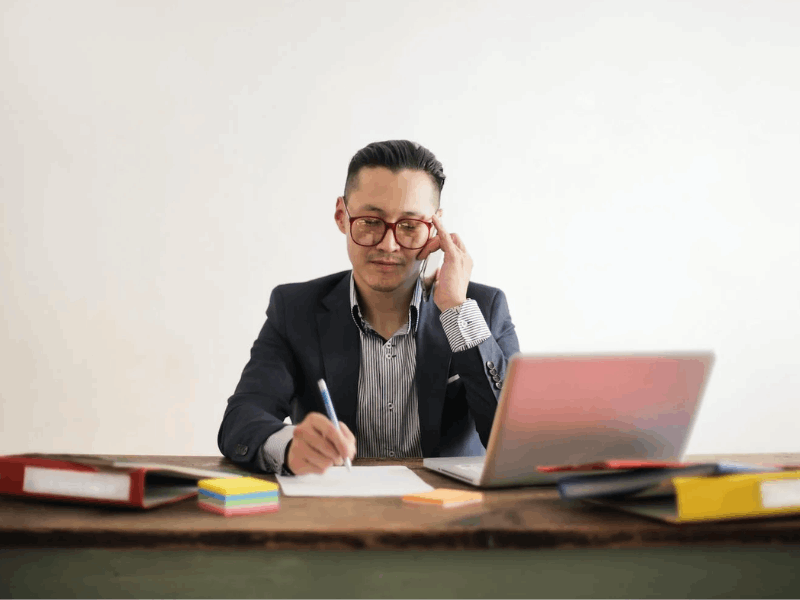 Identify the types of roles and positions that you are interested in to provide extra information to the recruiter about your career goals. If you have a professional Twitter account, you can include it in your profile as another venue for people to learn about your personal brand.
Avoid using unprofessional email addresses. You'd be shocked how many professionals who joined LinkedIn over a decade ago still have an outdated email address listed. Do not include a phone number with a sloppy answering machine.
Use Professional Images
LinkedIn has said that profiles with pictures get 14 times more views than profiles that don't have pictures. People hire people, so you need to be able to connect with the executive recruiter or hiring manager on the Internet. People can connect with you and remember you better if they can see your face.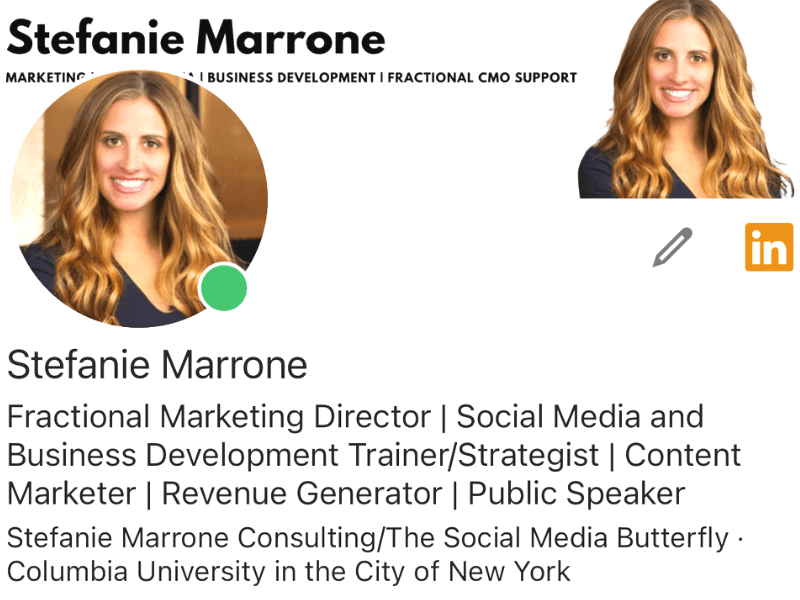 You can use profile pictures to add color and personality to your profile and make it stand out. Make sure you pick a professional photo that makes you look like a leader who is easy to talk to. If you are a senior executive, you shouldn't have a picture of yourself where you don't smile, have your arms crossed, or look too serious.
When companies look for new employees, culture is a very important factor. Having a friendly and upbeat personality will go a long way. Only use photos that look good. Do not use profile pictures from Instagram or Facebook.
Conclusion
If you want to be recognized by recruiters, you need to find a way to make yourself stand out by simply completing your Linkedin profile. If you follow the tips above, there's a higher chance of you getting noticed and landing a job.