One of the things I find most important when searching for a job is having the right options. To me, it means being able to find opportunities in the sectors that I prefer as well as finding offers within my niche. This gives me the chance to find a job that can be truly fulfilling.
What can help me find the right choices is a website that is dedicated to providing postings that covers my needs and preferences. K12JobSpot is the best place to go for people looking for opportunities in education. It has lots of features that can help me land the job of my dreams.
This website has a lot to offer when it comes to educator jobs. The best way to take advantage of it is to understand its most essential functions. Learn more about this job site here.
What Is K12JobSpot?
Advantages of Using K12JobSpot
Proactive Employers
Information-Rich Job Posts
How to Find Educator Jobs Using K12JobSpot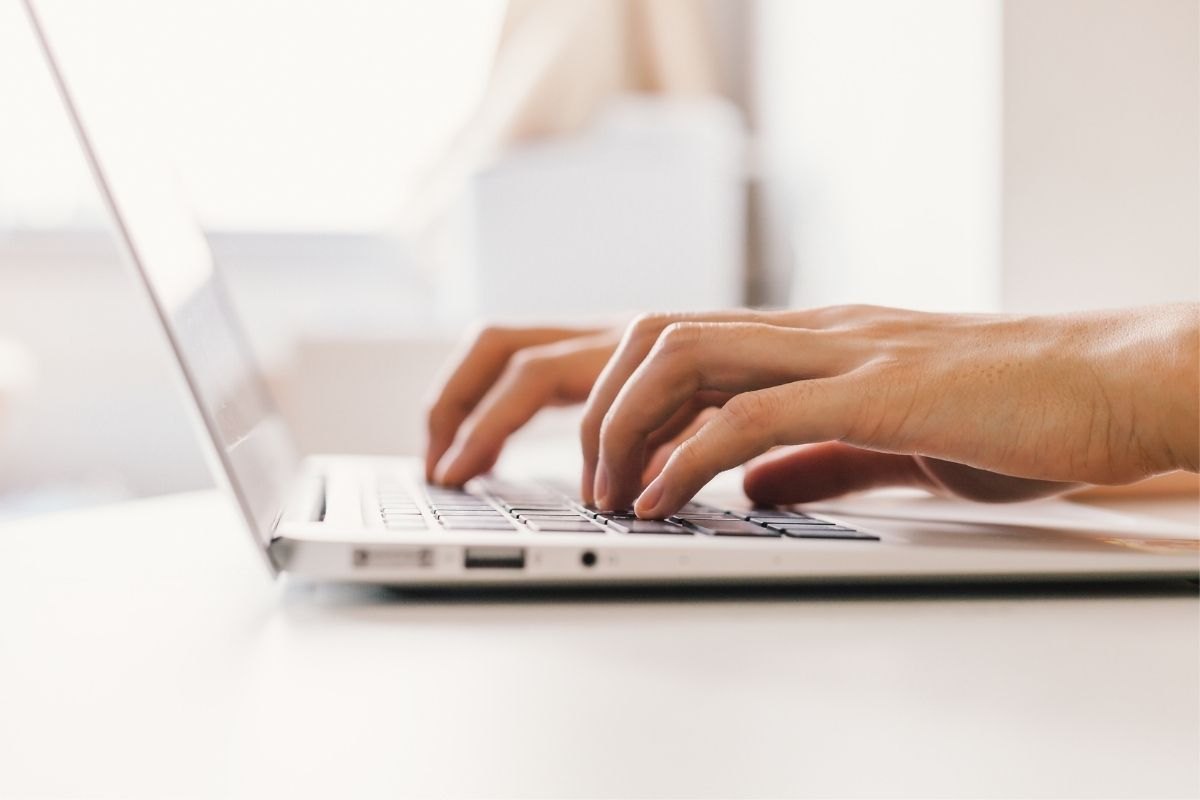 What Is K12JobSpot?
K12JobSpot is a great choice for educators and individuals looking to work in education because it specializes in such jobs. Its main goal is to connect candidates with educational institutions that are looking to bring instructors and teachers onboard. This platform is one of the most focused ones I have seen.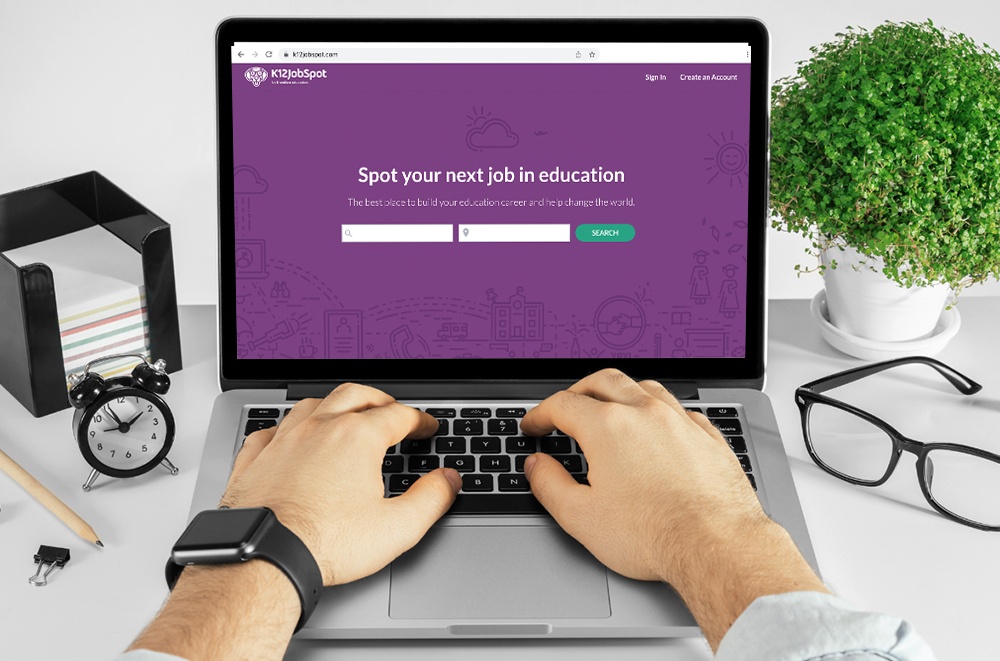 Currently, the site has more than 50,000 educator jobs and this number keeps on growing. In fact, more than 1 million jobs have been posted on the platform. The key is knowing how to find the right one. However, this is easy with the help of the convenient search function built into the site.
Many of the postings it carries are for teachers and instructors. Some of the choices I found include teacher resident, long-term substitute teacher, and temporary teachers for different levels. Subjects include chemistry, language arts, math, and many more.
It is connected with more than 13,000 districts across the United States, so I can find positions in different counties, cities, and states. I can learn more about each district by viewing its profile, which helps me decide whether to apply for jobs in schools within its area.
The Main Features of K12JobSpot
While the key point of this platform is offering educator jobs and openings in educational institutions, one of its strongest features is its district profiles. It covers essential information about the district such as student population, events, and other insights.
I find this super helpful because it gives me an idea about what to expect. It lets me know the student-teacher ratio, number of students, schools within the district, and job openings.
It also offers information on employment by role, which shows what types of positions have been filled in the past. Some of the roles include guidance counselors, institutional aides, and teachers for various levels.
Advantages of Using K12JobSpot
I find K12JobSpots to be one of the most comprehensive job search platforms for educators, making it top of my list of sector-focused websites. Aside from its specialization in education and academic posts, it also offers other benefits.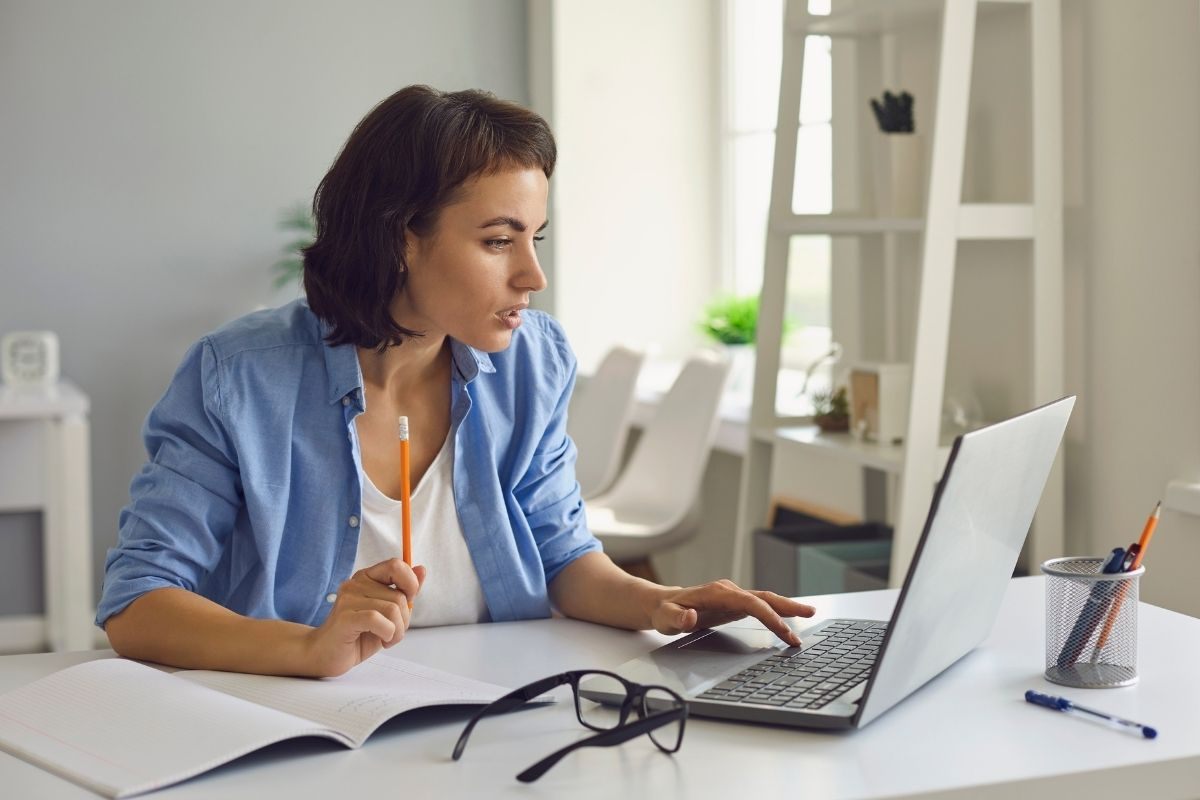 One of the most attractive features of this website is it is free. I can register an account without spending a dime. Searching and applying for jobs is also free, so there is no reason for me not to take advantage of what it has to offer.
Another thing that makes this website great is its ease of use. It is extremely straightforward, without many pages to scour. To start, I just need to create an account, then start looking for opportunities by using the search function.
Applications are also easy with K12JobSpot. Once I find the right fit for me, I can send an application in an instant. Again, I need to be logged in to my account to do this.
Some Drawbacks
For some, having to create an account can be a setback because it prevents them from simply visiting the site and applying for jobs. However, while this may be bothersome, I actually find it advantageous as it simplifies the application process later on.
Those who are looking for jobs other than teaching positions may also find this site lacking as it is mostly focused on educator roles. However, I can find some staff positions within educational facilities sprinkled in by looking closely.
Proactive Employers
From a job seeker's point of view, proactive employers are desirable because it shows that they are willing to take prompt and effective actions to address their needs. K12JobSpot allows its clients to fill openings more proactively.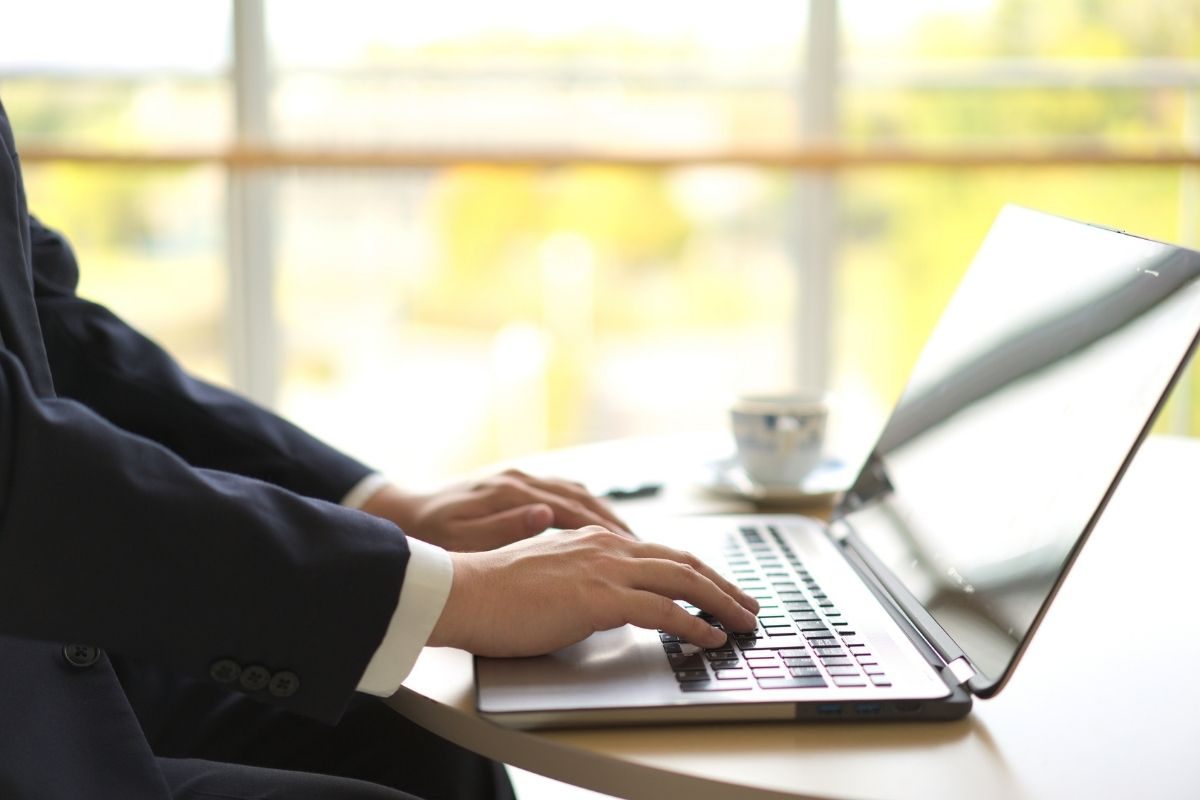 Through Frontline Recruiting and Hiring, the platform helps employers address their educator shortages through a hiring process that lets them be hands-on.
In addition, its auto-pilot feature lets employers continue the search even while they are taking time off work. The platform lets its clients access a large database of candidates, helping them find just the right person.
Talks Up Candidates
Another thing that makes this platform very appealing is it emphasizes the merits of its candidates. In fact, it guarantees to its clients that the job seekers on its website are qualified and certified.
I find this pleasing because it helps boost my image in the eyes of employers. Of course, I need to perform well during the application and interview process to make sure that I get the job.
Information-Rich Job Posts
Searching for a job using this website may be easy, but another thing that makes K12JobSpot one of the best options is its informational job posts. I do not have to worry about learning more about the job because everything is presented in the advertisement.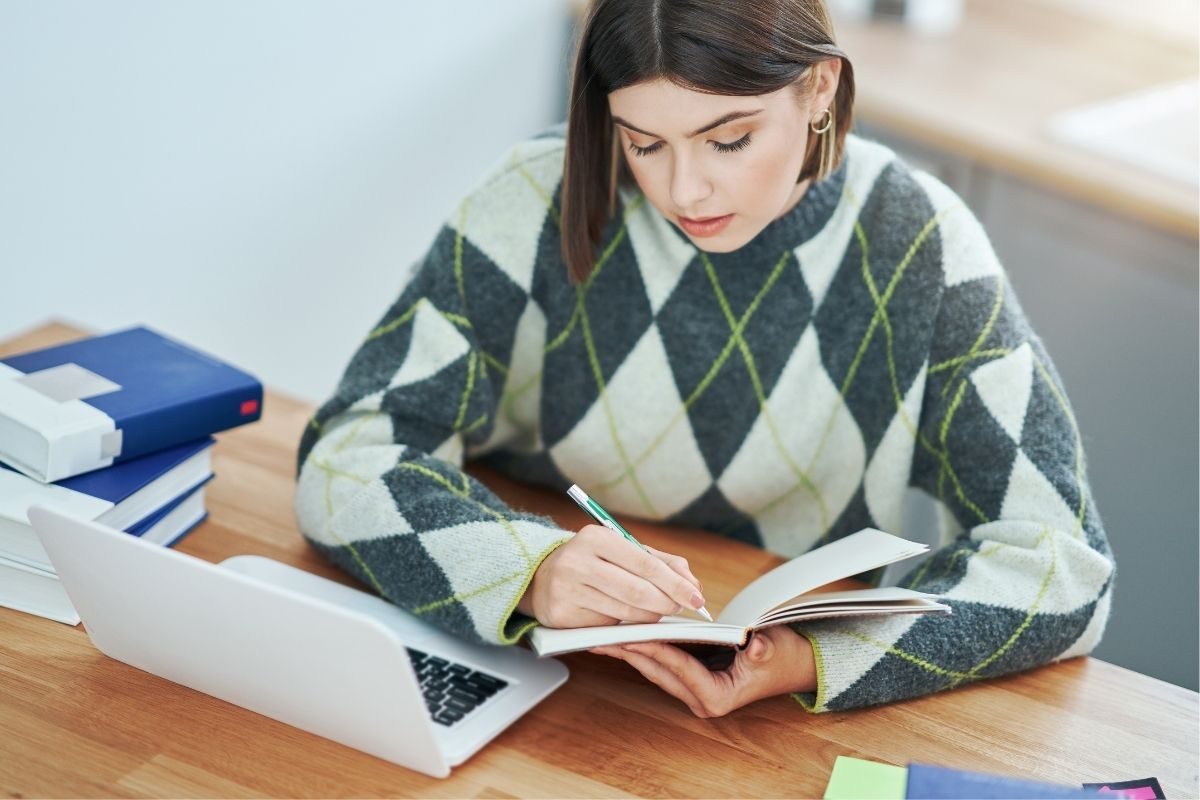 For example, looking at a posting for substitute teachers, I can easily find every important bit of information that I can use. It shows job descriptions, opportunities, responsibilities, and eligibilities. Some even contain salary information, schedules, and much more.
After finding the right jobs, I can simply send applications straight from the platform using my account. I can just click on the Apply button to initiate the application process. However, some employers include other modes of applying.
Keep in mind that directly applying through other modes means that K12JobSpot is no longer involved in the application process.
Convenient Interface
One of the things I found very convenient about this platform is its interface. When I start a search, I can easily view a list of options. Plus, I do not need to go to different web pages just to see what the post has to offer.
Clicking on the post shows its content, just beside the list. This is extremely favorable as it saves a lot of time as I can simply jump from one option to another instead of going to another page just to see other options.
How to Find Educator Jobs Using K12JobSpot
Here comes the best part. Finding educator jobs using this platform is very easy. I just go to the search box and enter the position I am looking for. This will give me a list of all postings with that keyword. From here, I can start looking for the best options and apply to them.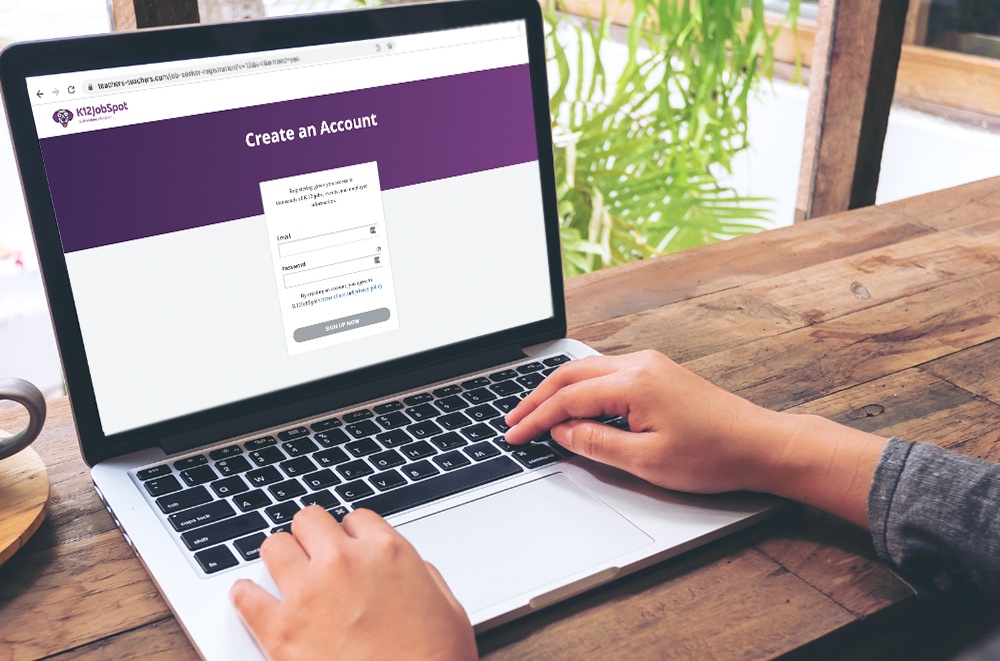 If I want to see more specific results, I can customize my search by indicating position areas such as business education, coach or trainer, college or university, dual immersion, and many more. I also can include the grade level I want to teach including infants, pre-K, kindergarten, grade school, high school, and more.
Should I prefer a full-time, part-time, or seasonal job, I can definitely look for those using this platform. One of the challenges faced by job seekers is not that they cannot find a job that fits them, but that these jobs are far from their location. This platform helps address this issue.
Before starting my search, I can include a location or a ZIP code along with the keyword. This way, the system will only show me results that fall within this area or location.
Tips for Success
Using this platform to look for a job is easy. However, there are times when I just cannot find the right opportunities for me. The best thing to do when this happens is to check back periodically. This way, I can find new posts to apply to.
Taking advantage of the search customizations is also my best tactic. This saves me time by eliminating jobs that are not within my level or area and only giving relevant results. With a more refined list, I can easily sift through my options and help move the process along.
The next thing to do is to apply. Keep in mind that certain documents are required to proceed. What I like to do is to have relevant files ready while I look for openings. This way, I can just attach my files and submit them.
The Bottom Line
Finding educator jobs has never been easier with K12JobSpot. It guarantees relevant opportunities, while also making the process a much more pleasant one due to the ease of use and convenience it offers.
References
K12JobSpot – Spot your next job in education | K12JobSpot
create an account – Spot your next job in education | K12JobSpot