Many people prefer remote work as it gives more flexibility in terms of time zone and location. I, for one, find it more empowering. However, the thing about finding work-from-home jobs is it can be difficult to find, especially for those who prefer a fully remote setup.
For Individuals looking for work-from-home jobs, I am glad to report that there are platforms dedicated to making legitimate remote jobs accessible to them. Virtual Vocations is one of these websites. It aims to not only make these opportunities easier to find but also to make the process safer and more secure.
The platform is packed with features that can help remote job seekers land the right position. Let me tell you more about this website below.
What Is Virtual Vocations?
Finding Remote Jobs Made Easy
Comprehensive Resource for Remote Job Seekers
Free and Premium Account Options
Dedicated Career Coaching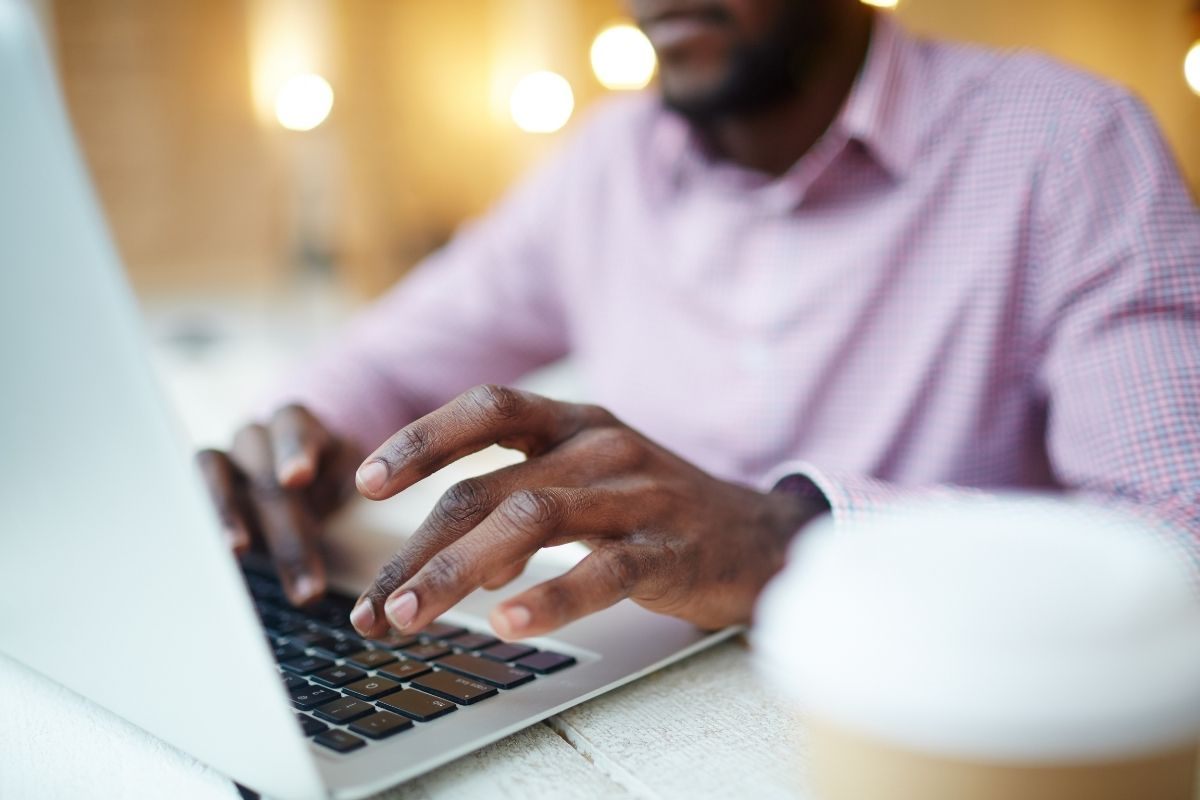 What Is Virtual Vocations?
Virtual Vocations is a job search platform dedicated to providing hand-picked remote openings. It is a family-owned and 100% remote organization, so it has a closer perspective on the matter. It provides a valuable service by finding legitimate work from home jobs or those that offer some level of remote capabilities.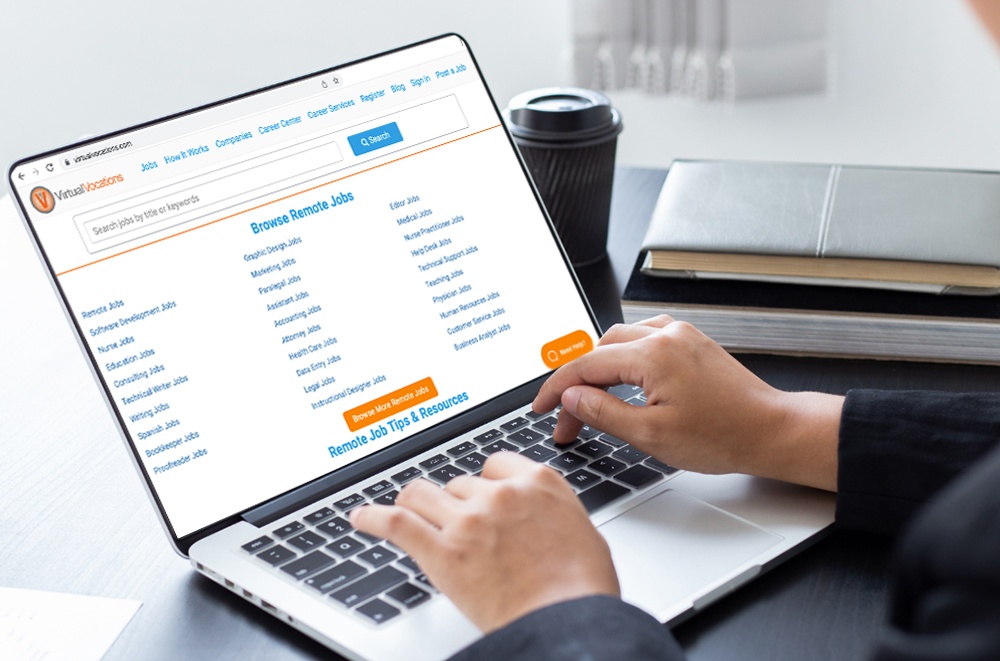 Currently, this website has 26,608 remote jobs, 19,283 company profiles, and 3,671 employer partners. The site is perfect for people looking for gigs to supplement their income as well as those seeking full-time jobs. It is also great for retirees wanting to stay professionally active, and other individuals wanting work flexibility.
When using this site, I do not have to waste time scouring different job sites just to find opportunities that might offer remote arrangements. With the help of this platform, I can find employers looking for virtual staff.
This platform has researchers looking for the latest openings and job leads from various employers, blogs, and listings. This way, every opening shown through the job search function is guaranteed to be verified and well-curated.
Key Features of Virtual Vocations
The main feature of Virtual Vocations is to make remote work opportunities more available and accessible to those who want them. It makes it easier for me by giving me an opportunity to create an account that will serve as my primary tool for landing jobs.
I can opt to register for a free account, which already offers lots of perks, or a paid premium account, which covers so much more. I can choose which type is best for me and my needs to maximize what the site has to offer.
Aside from job searching, this website also offers a lot of valuable services that can benefit me. It offers coaching and additional learning services, as well as important insights on the remote work sector and many others.
Finding Remote Jobs Made Easy
Aside from making remote jobs accessible and available, Virtual Vocations also make it easy to look at the options. I just need to create an account, which can be free or paid, then start the search. Every opportunity I will find on the site is vetted and screened.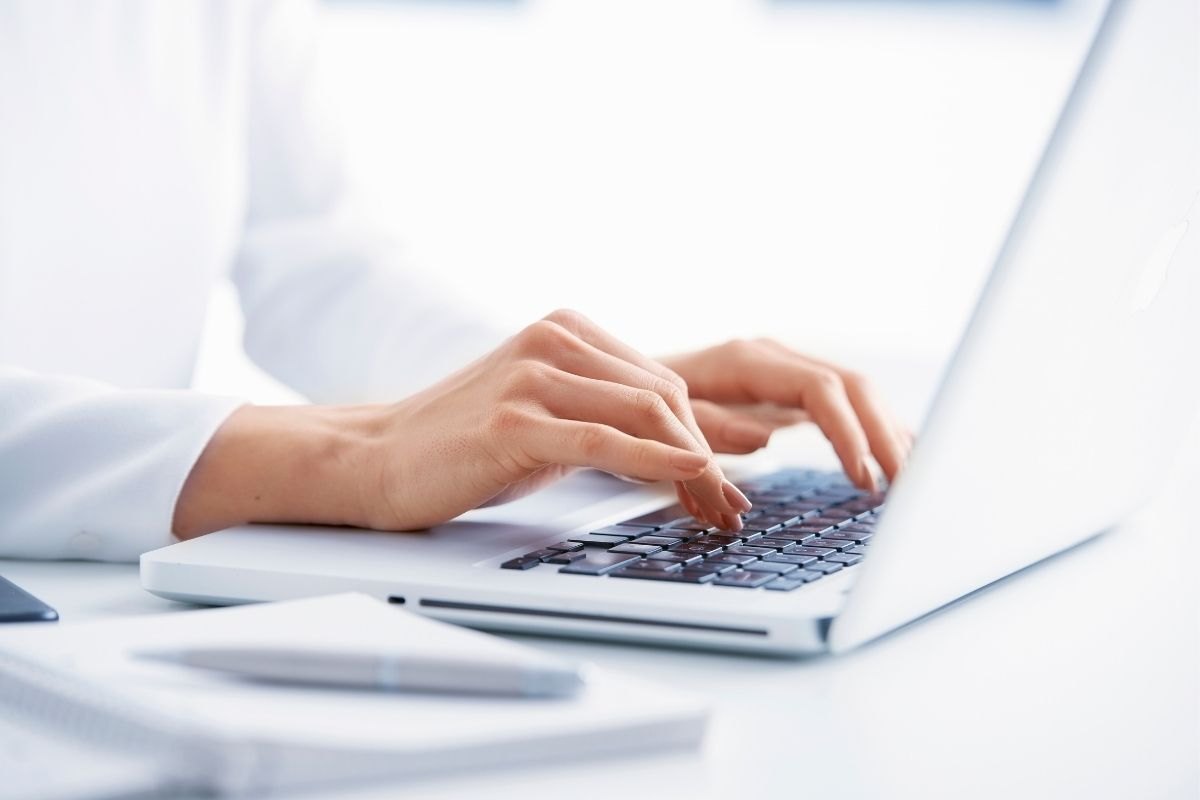 To find jobs, I just need to enter the job title or related keywords. This will give a list of postings containing those positions. I can customize their search by indicating their preferred category, location, hours, employer type, education level, remote level, employment status, and career level.
Every posting is filled with valuable information including the company description, responsibilities, and qualifications. It also has a full job description, which I can only access if I am logged into my account. An account is also required to be able to apply.
The best thing about this is that an account gives me access to helpful documents such as the Telecommuting Handbook and the Interview Guide for Telecommuters, which are valuable resources for anyone looking for the best ways to snag a virtual job.
Browsing by Group
Aside from using the job search box, I can also find opportunities by browsing by location or category. This website carries openings across the United States and it is very convenient to be able to browse by state, especially for partial remote jobs.
I can also look for opportunities by browsing by category. This way, I can go directly to the industry or field of expertise I wish to work in then see what opportunities are waiting for me.
Categories available include account management, accounting, administrative, business operations, case management, coding, consulting, creative, customer service, editing, education, engineering, financial, fundraising, government, graphic design, and many more.
Comprehensive Resource for Remote Job Seekers
What makes this already distinct platform more unique is that it provides insightful resources that can definitely benefit job seekers like me. Its blog section offers valuable information about the remote employment landscape, various jobs, landing jobs, and much more.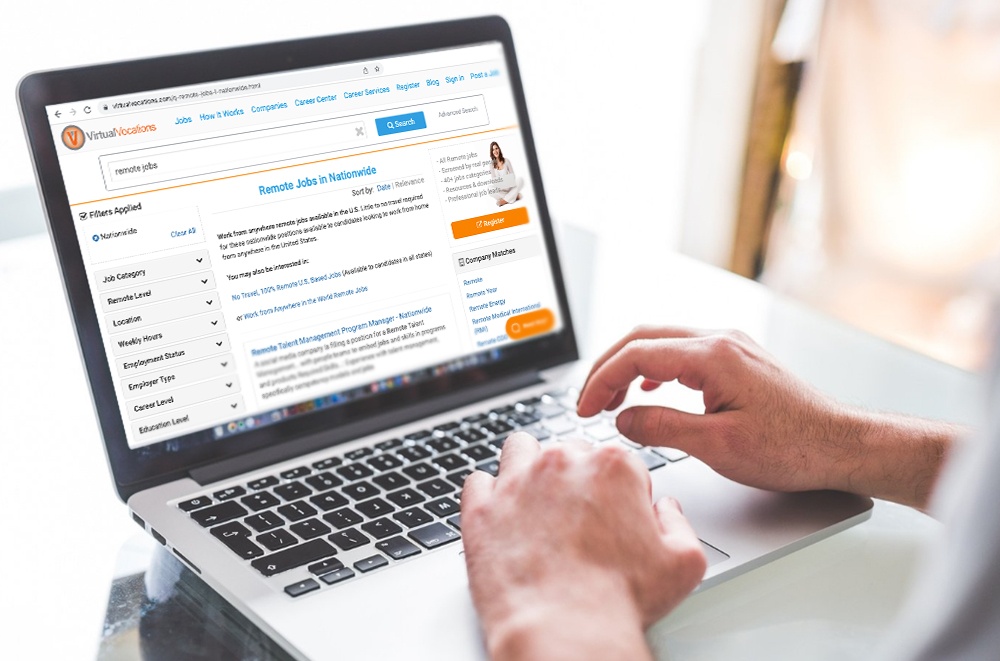 This is my go-to resource when I want to learn more about a particular company, jobs in a specific state, or other important information about remote or virtual work. Plus, it provides tips on how to get hired for various roles.
What makes this blog section more important is it is produced by experts in the remote work industry. They are well-researched and very informative, so I know that I am spending my time wisely when engaging with such content.
Aside from blogs, the blog section also has statistics, press and media mentions, and Virtual Vocation press releases.
Partnered with Notable Remote Companies
The platform shows more credibility by showing exactly who its partner companies are. It has partnered up with some of the most reputable companies out there including Appen, FireGang, NexRep, UpWork, DVMelite, and many more.
The best part is, I can simply go to the Remote Companies search box and look for a company I am interested in to see if they are hiring remotely.
I can also browse companies by industry, some of which are accounting, administrative, education, non-profit, financial, healthcare, management, information technology, and travel, just to name a few.
Free and Premium Account Options
I appreciate Virtual Vocations' different account options as it gives me the freedom to choose what works for my needs. At the most basic level, I find that the free account offered by the platform is already sufficient enough to allow me to gain partial access to remote job opportunities.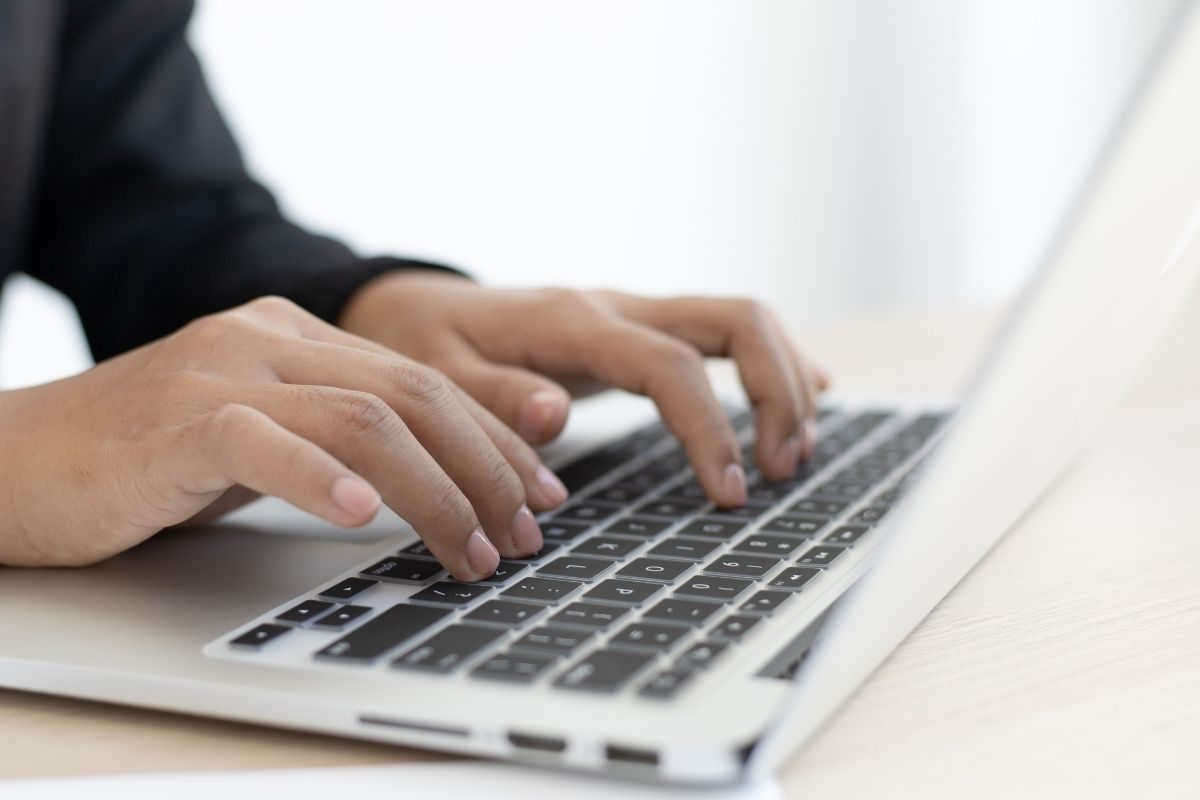 My free registration on the platform already gives me the chance to look back on the jobs I have applied to use the website. Even better, I can also upload the necessary job application documents I need, making it easier and more convenient for me to apply to jobs I have lined up.
Being able to receive job alerts about new opportunities that come my way is yet another feature that comes with a free account. While I am already satisfied with the free account I have, I find it worth mentioning that there are also premium account options available at Virtual Vocations.
Perks of Having a Premium Account
The premium subscriber account starts at a monthly price of $15.99, $39.99 for three months, and $59.99 for six months. These auto-renew to provide me with seamless use month after month, but I can easily cancel these when needed.
Apart from having all of the features I enjoy with my free account, a premium one affords me full and unlimited access to the Virtual Vocations remote job database instead of the limited one using the free version. What's more, I find it helpful that a premium account takes my job search a step further by providing me access to exclusive online courses that make it easier to make strategies that put my plans into action.
There are also other helpful resources I can't wait to get my hands on. There are also premium courses and I have found that priority job alerts that align with my interests are emphasized.
Dedicated Career Coaching
Transitioning and starting a career that emphasizes remote working can be a huge adjustment. Because of this, I believe that the different career coaching courses offered by Virtual Vocations help me adjust to this change.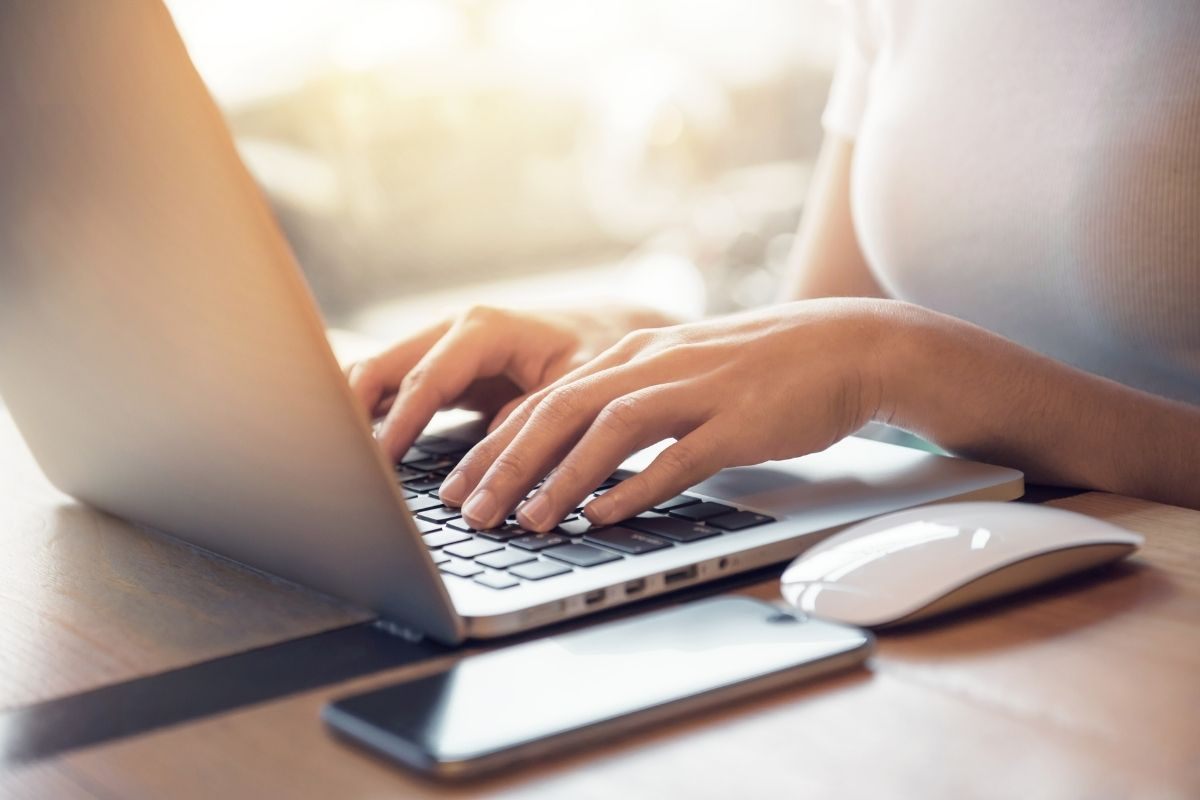 Their variety of courses touches not just on the transition towards remote work, but also on building the fundamentals of successful remote work, and strategies to ensure success in the field.
Premium career resources that are reserved for premium account users can also take advantage of various guides offered by the platform. These include industry guides for particular careers.
Coaching sessions and webinars are also extended to users and account holders like me. Covering topics like branding myself, determining my transferable skills, and finding out the best companies to work for remotely in 2022, Virtual Vocations seems to have just about every base covered to equip me with the tools I need to succeed.
Add-On Services
Virtual Vocations also offers users like me access to other helpful tools and services such as a resume assessment for a minimal fee of $59.99. This is free, however, for those who have a premium job-seeker membership.
This resume assessment gives me more insight into how I can better improve my resume and make it appealing to recruiters and employers alike. For a more intensive take, there is also a professional resume writing add-on service, as well as a LinkedIn profile optimization service, that I can avail myself of on the platform.
One-on-one career coaching sessions and cover letter writing are two other added services that can boost my skills and help me further advance my career in the field, especially as these are offered by coaches and professionals in the industry who can cater to my needs goals.
The Bottom Line
Virtual Vocations is definitely a great platform that I can use to land my new remote job today. With its array of features and numerous career services, it will surely help me achieve my goals more efficiently.
References
Virtual Vocations – Best Remote and Work from Home Jobs – Virtual Vocations
career coaching courses – Resume and Career Coaching Services for Remote Jobseekers