There has been some positivity and recovery in the job market worldwide in 2021. However, first world countries like America and Canada still have a noticeable unemployment rate. For example, if you look at Canada, it has at least 9.4% of people sitting at home without any jobs.
For many Canadians, trying their luck at relocating to another province could help with their job hunt. For job seekers in British Columbia, or people thinking of moving to Canada's westernmost province, BCJobs.ca offers a way to find thousands of jobs postings in the province.
In this article, I will share with you all the information you need to apply for jobs on BCJobs.ca and how to make the most out of the site.
About BCJobs.ca
Types of Jobs – How to Apply
Highlighted Job Openings
Retails Manager
Tips to Get Hired Faster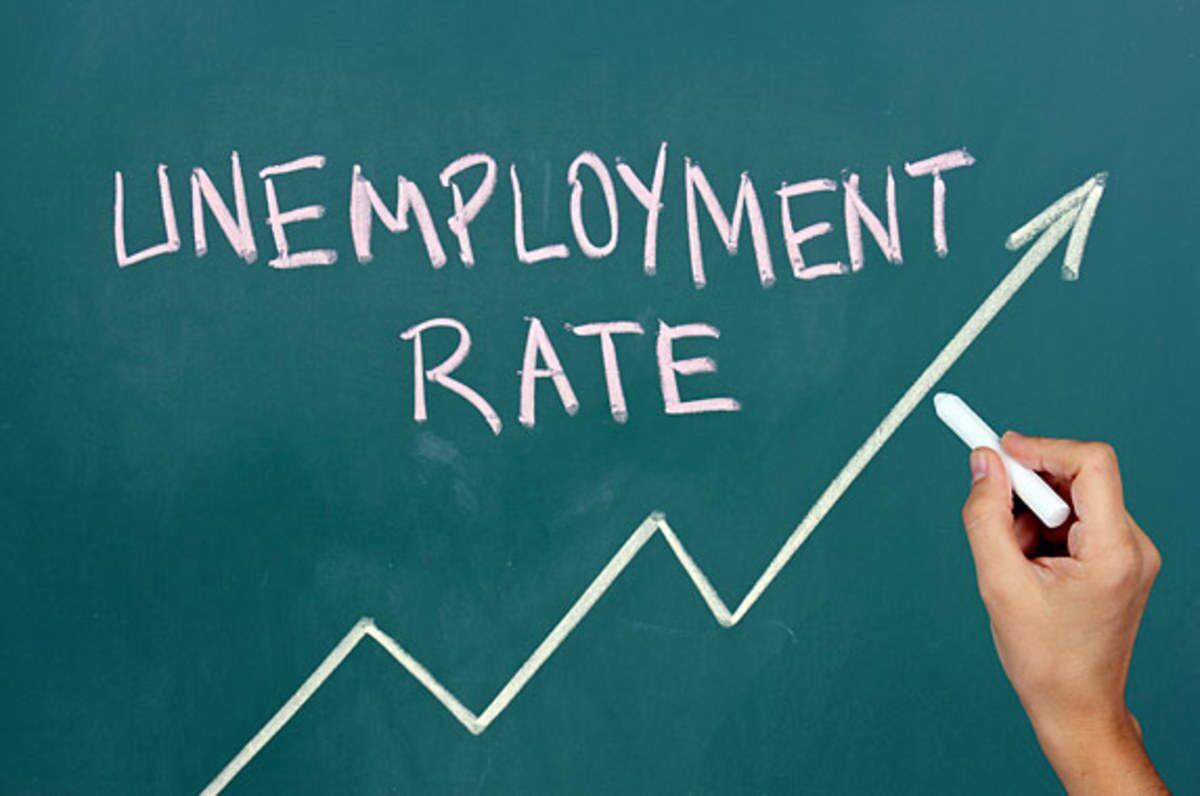 About BCJobs.ca
BCJobs.ca has been around for the last 15 years. It started as a mission to provide a platform of opportunities and collaboration for people seeking jobs in the local job market.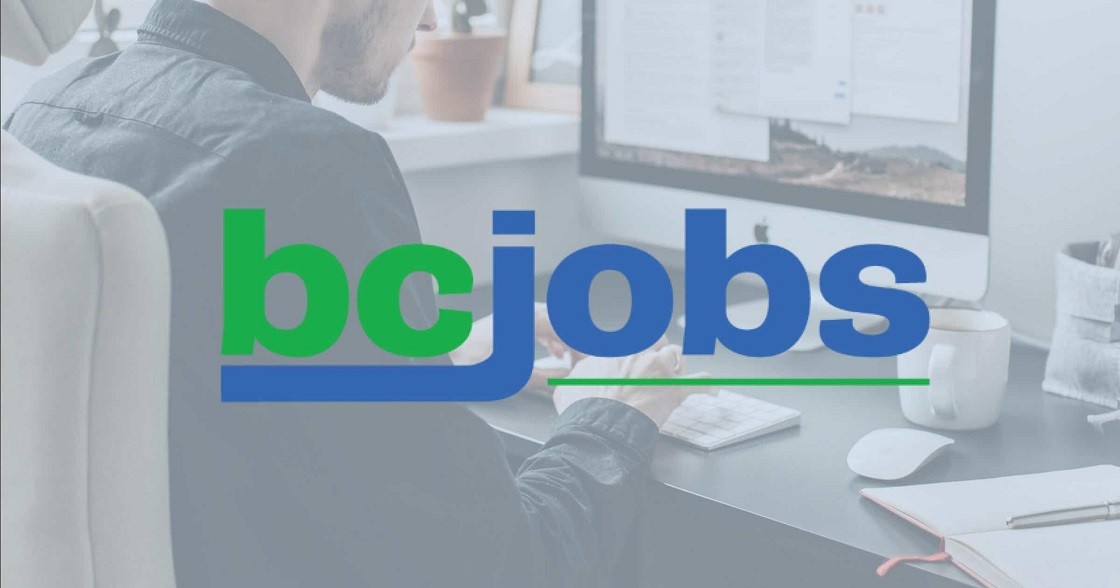 Today, the company not only they helps residents find a suitable position, but they also provide career guidance and step-by-step professional development advice.
BCJobs.ca is committed to providing the best opportunities for learning and growth to the customers in British Columbia.
They have created communities around their prospective and current customer base that helps them to leverage the network locally and make sure that their turnaround time is minimal.
Main Features
One of the crucial features of BCJobs.ca is the categorization of different job types on their website. In short, it is easier for candidates to find out about part-time and full-time openings, contracts and temp jobs too. I find the website easy to use and navigate because it is clutter-free and to the point.
Another feature that I would like to highlight is the employer directory. For people like me who are brand conscious, the platform allows you to look for jobs specific to companies. For example, if you want to look for jobs at Amazon Web Services, you can see them without having to go inside the link.
One of the most helpful features is their podcast on personal development and growth. BCJobs.ca regularly speaks with leaders of different companies in the local market. These people share their expertise and advice on the podcast for job seekers like me.
Types of Jobs – How to Apply
What I did to search for jobs on BCJobs.ca is to visit the website and type in a few keywords relating to the field or job that I want to work. For example, you could look for retail jobs.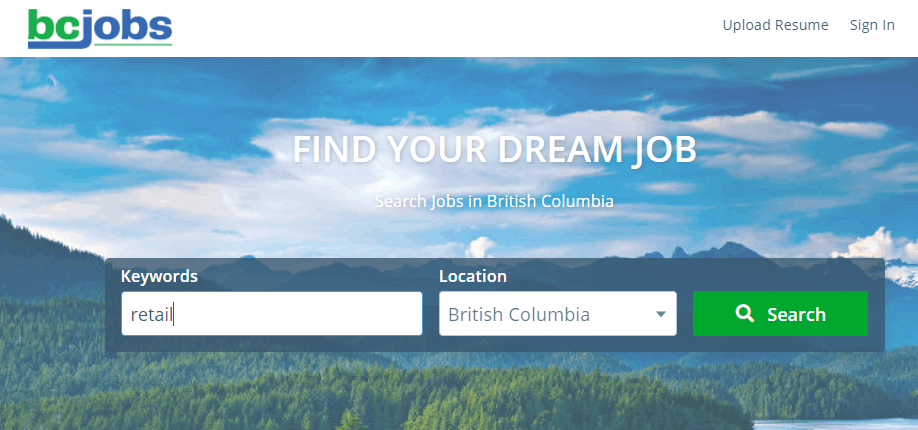 Then, you can specify the location in British Columbia where you want to work, whether it's in Vancouver, the Lower Mainland, or on Vancouver Island. Simply search by the name of the city or town where you want to look for openings. You can also leave it blank to search the whole province.
As you hit the green 'Search' button, you will see a dashboard that will display all the active job positions along with their posting date and location. Use the filter options available on the left-hand side to modify the jobs as per your preference. I
f you would like to get alerts for these jobs, click on the 'EMAIL ME JOBS LIKE THESE' button at the bottom of the dashboard. That way you never have to log in to the website again. You will get all the job positions directly to your email inbox.
How to Apply
Once you click on a job post you would like to apply for, you will be taken to the BCJobs.ca profile for that job that gives you the complete information about the posting along with the option to apply. The Apply Now button will take you to the job poster's website.
Please note that BCJobs.ca is an aggregator and, hence all the jobs will be redirected to the posting company and their hiring manager.
Every website will have a small difference as to how you can apply. However, most will require you to either upload your resume as a file or apply using LinkedIn directly.
Highlighted Job Openings
My assessment of the platform suggests that certain jobs that trend a lot on BCJobs.com. I want to specially highlight these jobs to you because they might help you get to work faster during these turbulent times. One of the top promoted job openings on BCJobs.ca is for the general manager position.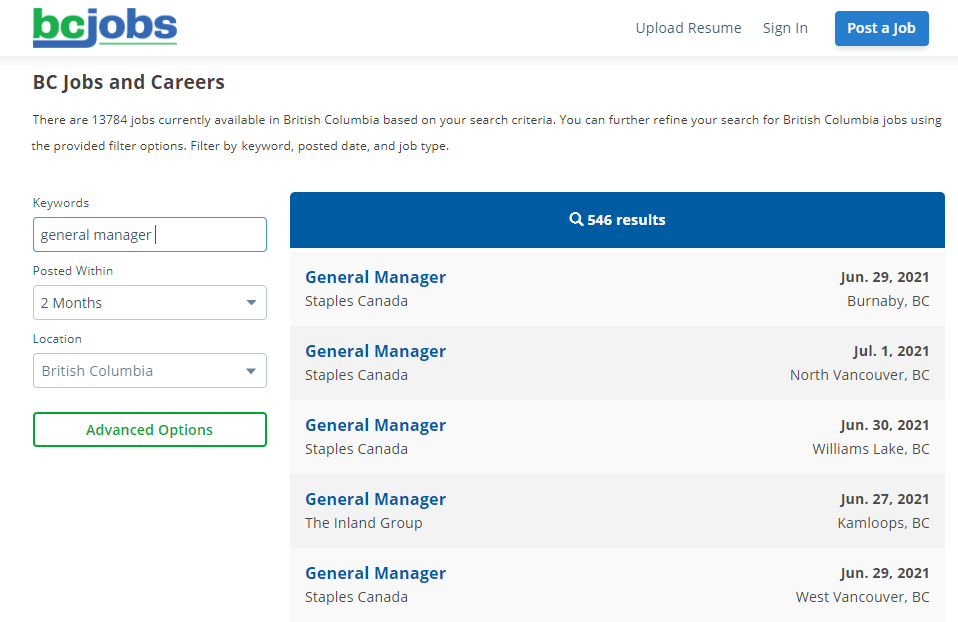 There are some companies, for example, Staples Canada that have several such openings listed on this portal. If you're looking for senior roles, I would advise you to apply directly on the hiring sites. However, make sure that you look at all the details on BCJobs.com.
I have found out that most general manager positions, whether in retail or similar industries, require you to have leadership skills. You not only must drive strategy but also guide mid-level and senior managers to achieve their full potential.
Apart from that, expect to participate in special projects and maintain industrial relations.
Remuneration
One of my ex-colleague draws $80,000 per year for his work as a general manager at Staples. The average pay ranges anywhere between $70,000 – $95,000 per year.
Also, don't forget to negotiate your bonus if there is the flexibility to do so. On average, you can expect a payout of $10,000 per year as a bonus.
Retail Manager
Another common job posting on BCJobs.ca is that of a retail manager or a sales manager. If you are flexible to move within the Vancouver area, you will find yourself surrounded by multiple options. However, make sure that you have at least three years of retail or service experience with a proven track record.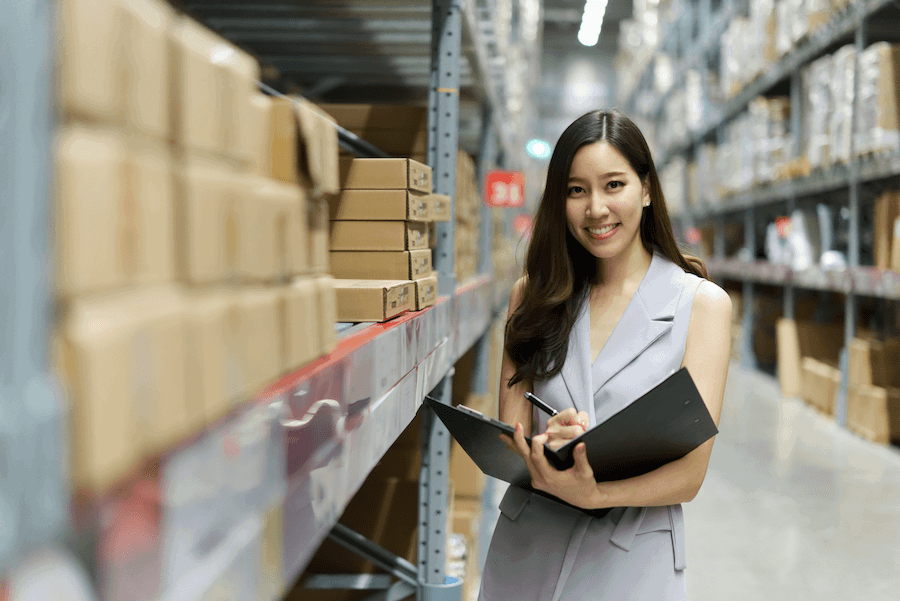 The retail manager position requires you to be operationally sound and have managerial skills too. I remember speaking to one of the recruiters that I found on this platform who highlighted that team-leading skill plus the ability to drive results can increase the chances to get this job.
Even though neither the source company nor BCJobs.ca mentions the pay, my research tells me that you can expect to charge anywhere between $37,000 – $77,000 yearly depending on the overall experience that you bring to the table. The average pay, however, is at $53,000 per year.
Job Bank Affiliations
BCJobs.ca has connections with the Canadian Job Bank, BC Tech Jobs and Albertajobcentre.ca. The Canadian Job Bank is used by many immigrants when they apply for permanent residency to the country.
The tactics that I learned when applying for a job through the Canadian Job Bank also helped me land a job from BCJobs.ca.
Tips to Get Hired Faster
During my interaction with many hiring managers in the BC area, I have learned a very important lesson.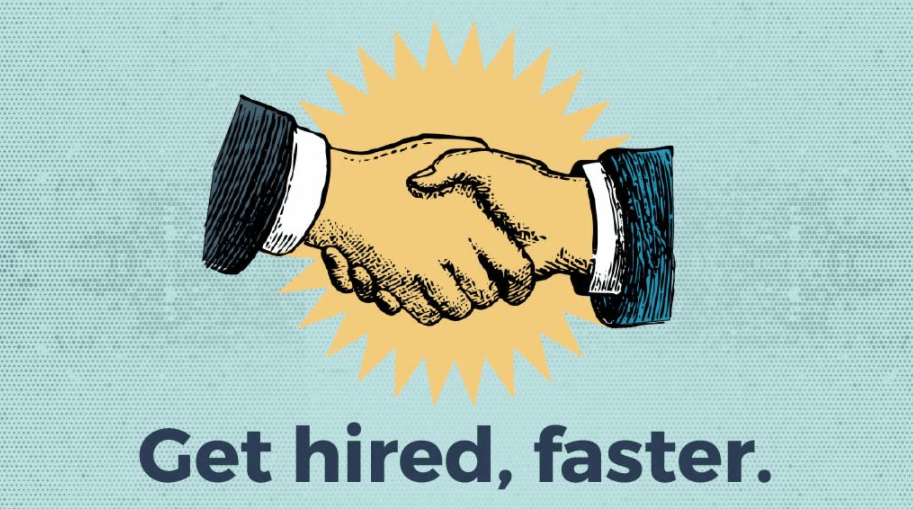 Most hiring managers prefer not only to be contacted via the website but also appreciate a separate email sent to them. It shows them that you are interested in the job and you are available to join soon.
Mind you, these details are not available on BCJobs.ca at all. You will have to look at the websites of the hiring companies and dig deeper via social media platforms like LinkedIn.
Alternatively, I suggest you call these companies directly to find out more about the hiring manager and speak to them.
Words of Wisdom
Lastly, I suggest not using a standard template to apply for all jobs when it comes to your resume and cover letter.
Employers and hiring managers are intelligent and can pretty easily tell when an application has been copy/pasted or written to be as generic as possible.
Make it personal, relevant to the job you are applying for and demonstrate how you are the right person for the specific job in the cover letter. Highlight your key skills and any work experience that is directly related to the job you're applying for. This will show great attention to detail and care.
Conclusion
BCJobs.ca has done an amazing job as an aggregator for the last 15 years in British Columbia. If you are looking for a job right away during these times then BCJobs.ca is the perfect option for you, especially if you are in the Vancouver area. I strongly advise you to create a profile right away.
Also, it makes sense to register for the job alerts so that you are one of the first applicants. It gives you better visibility and impression to potential employers. By using the incredibly easy and user-friendly platform of BCJobs.ca, you should soon be able to find the right kind of job for you in the location you want.