Your resume summarizes your qualifications, including your employment history, educational background, and talents. It lets you present your skills and expertise to prospective companies, which is a crucial tool for those looking for work.
An online resume builder is an excellent option for people with little design knowledge but who want to make a good impression with their resume. Several design options, pre-written material, and formatting and layout ideas are available with these programs.
Get to know ResumeHelp in this article and discover how to use its resume builder tool. Discover some tips for creating an effective resume to help you land a job.
What Is a Resume?
Why Should Your Resume Be Logically Appealing?
Why Should You Utilize Bullet Points for Your Resume?
What Are the Best Resume Formats to Use?
What Is ResumeHelp?
How to Use the Resume Builder of ResumeHelp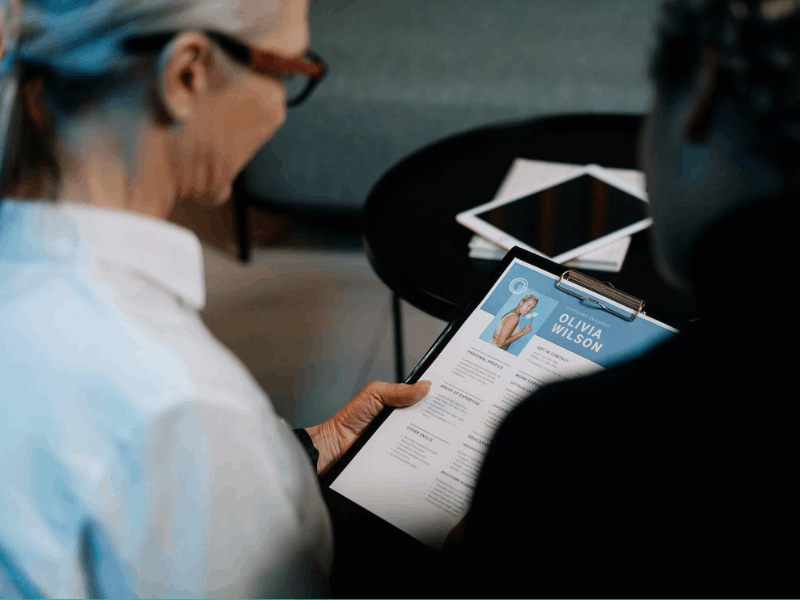 What Is a Resume?
A resume is a document that outlines your work experience, education, and skills. It is an important tool for job seekers, as it allows you to showcase your qualifications and experience to potential employers.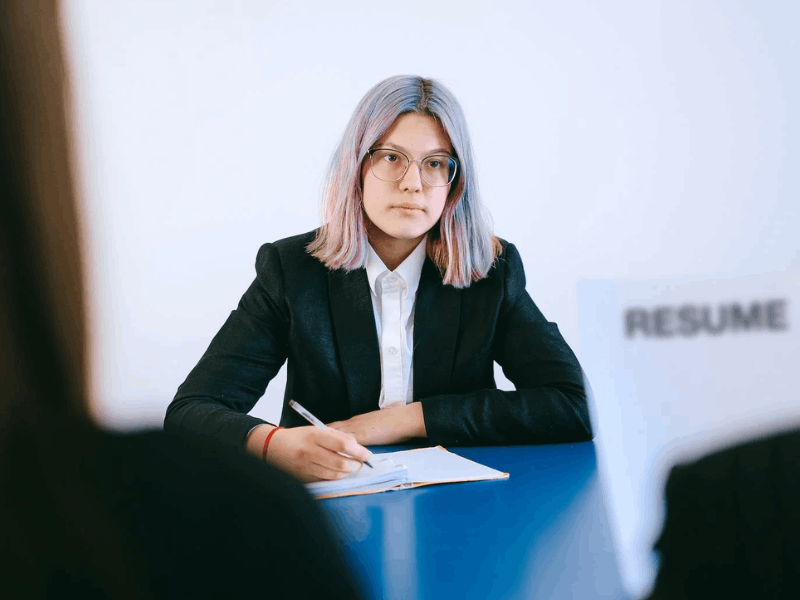 It is typically used when applying for a job or educational program. It is meant to give the reader (usually a hiring manager or admissions officer) a sense of your qualifications and experiences. A resume should be concise, easy to read and highlight your most relevant experiences and achievements.
Some common elements of a resume include your name and contact information, a summary of your qualifications, work experience, education, skills, and any relevant certifications or awards.
How Can a Good Resume Help You Standout?
A good resume is important because it can make a strong first impression on employers and help you stand out from the competition. A well-written and organized resume can showcase your achievements and highlight the value you can bring to a company.
A good resume can help you stand out by presenting your information in a clear and organized manner, highlighting your most relevant skills and experiences, and including specific achievements.
Why Should Your Resume Be Logically Appealing?
Resumes should be logically appealing because they are meant to provide a clear and concise overview of your skills, experiences, and achievements. A logical and well-organized resume makes it easier for the reader to quickly understand your qualifications and why you are a good fit for the position or program.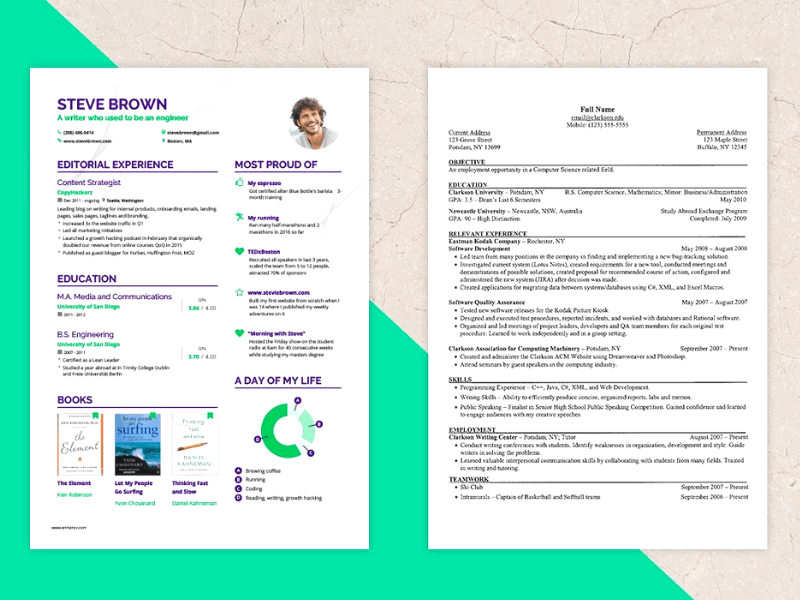 It helps the reader understand your past experiences and how they relate to the position or program you are applying for.
A logically-appealing resume demonstrates that you are detail-oriented and capable of organizing information clearly and concisely. This skill is valuable in many positions and can make you a strong candidate.
Why Should You Create a Resume that Is Tailor-Fit to the Job?
Your resume should be personalized to the job you're applying for to emphasize your most relevant skills and experiences and demonstrate to the reader you're a good fit for the role.
A tailored resume demonstrates that you have researched the company and the role and that you understand the specific requirements and qualifications of the job. It helps you stand out from other candidates applying for the same position.
By tailoring your resume to the job, you can show the reader that you have the specific skills and experiences required for the role.
Why Should You Utilize Bullet Points for Your Resume?
Because hiring managers only spend a few seconds examining each resume, it's critical to keep your resume organized and easy to read. Use headings, subheadings, and bullet points to divide your resume's text into short, digestible pieces.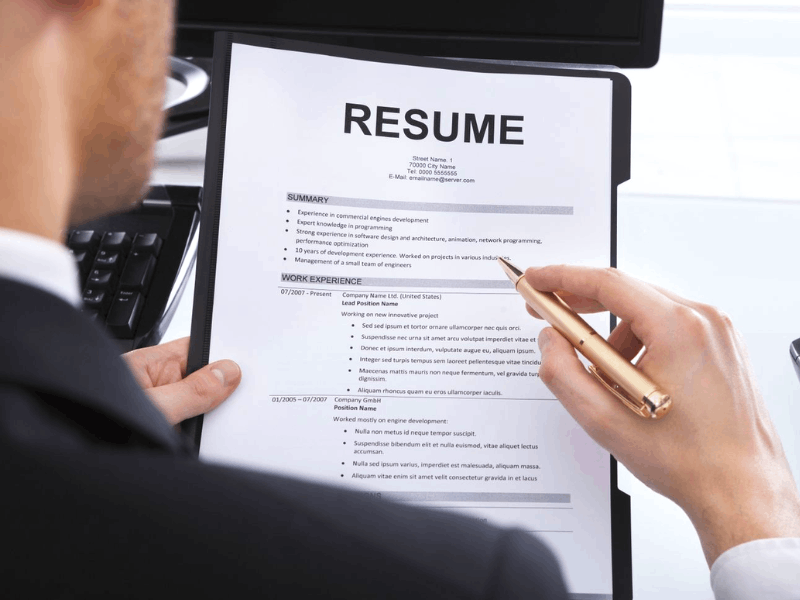 Your resume summary or objective should be the only component that looks like a paragraph. When adding bullet points beneath your previous roles, avoid simply writing your work duties because the hiring manager will likely know what you did based on your job title.
Instead, use the bullet points to highlight your accomplishments in previous employment, demonstrating to potential employers how you applied your abilities and experience in specific scenarios. Use numbers and data to measure your accomplishments whenever feasible.
Why Should You Keep Your Resume Short?
To keep your resume to one or two pages, you will probably have to choose only the most important parts of your experience and qualifications, especially if you have worked in many different industries and for a long time. You should highlight only the jobs that are relevant to the job you are applying for.
Putting the most important information at the top is a good idea. Most employers will quickly review your resume, so you want your best and most important points to be the first ones they see.
When you change your resume for each job opening, you will, of course, choose the information that is relevant to that job.
What Are the Best Resume Formats to Use?
The most common and effective way to put a resume together is in reverse chronological order. With this format, you put your most recent or current job at the top of the list and work backward from there.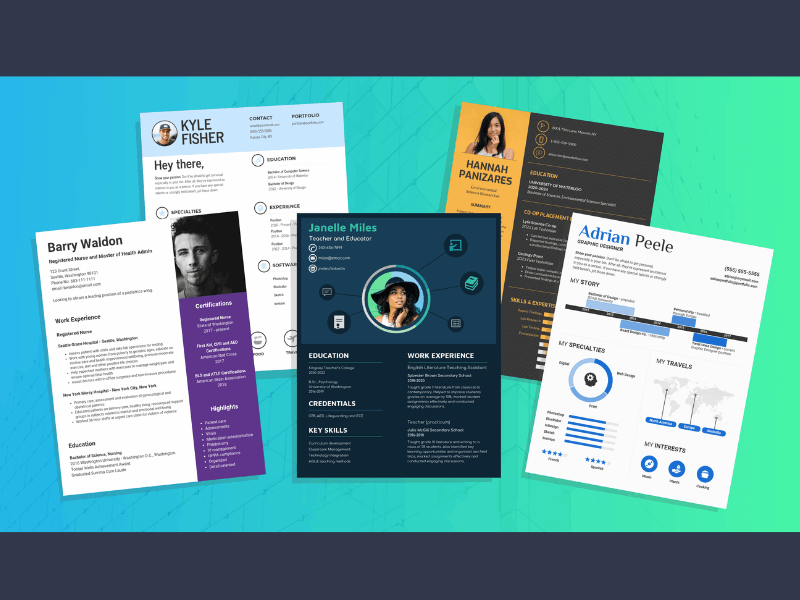 If you don't think this format shows off your skills and qualifications well, use the functional or combination format instead.
A functional resume emphasizes your skills more than your work history, and it usually doesn't list dates or job titles. This can help you hide gaps in your work history or put the focus on your skills as the most important part of your resume.
A combination resume has parts of both a reverse chronological and functional resume. This type of resume is usually only used when applying for a specialized job requiring a lot of skills and experience.
What Other Information You Should Put on Your Resume?
Make sure your contact information is on your resume. If it isn't, the employer won't be able to get in touch with you to offer you an interview. Include your full name, phone number, a professional email address (not one you made in high school), and the URL for your LinkedIn profile.
You can also include your home address if you want, or you can give more general information about where you live, like your city, state, or region. You may include links to your professional website or online portfolio and contact information.
What Is ResumeHelp?
Anyone who has worked hard to get an education and experience wants to have something to show for it, which means they have to go to work. Finding your dream job is hard for everyone, but having the right resume can make a big difference.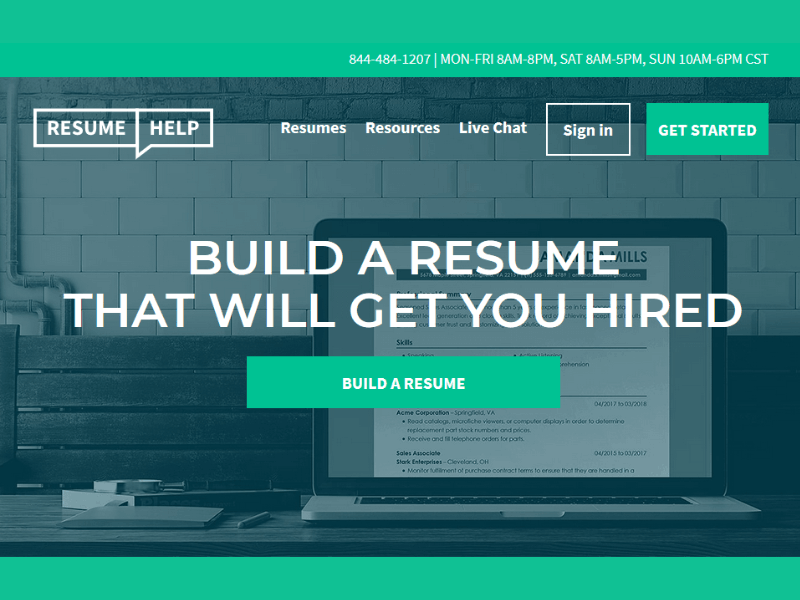 A resume with all these skills, work experience, and education is the best way to get someone's attention. ResumeHelp aims to help you make the most interesting resume possible.
People can use this platform to improve their resumes and find career resources. Anyone looking for a new job must ensure their resume is up-to-date with their most recent experience and skills.
However, there are many things consumers can do to make their resumes stand out. Millions of people have used ResumeHelp's services to create cover letters and resumes that help them get the jobs they want.
What Can You Find on ResumeHelp?
More than 10 million resumes have already been made with ResumeHelp. More than 100,000 new users sign up every week to look through the more than 15 resume templates. Plus, there are 50,000 examples of resumes that people can look at to figure out what works best for them.
Even though there is a lot of help on the website, users can also download the ResumeHelp app to keep editing their content when they are far from a computer.
ResumeHelp has a resume builder with helpful tips, professional templates, and the option to upload your documents. Over 1 million resumes have been made with this tool so far. Clients can also use the business, thank you, and cover letter builder on ResumeHelp.
How to Use the Resume Builder on ResumeHelp
The resume builder on ResumeHelp is easy to use and has a good selection of templates and ways to customize them. Clients can use many different tools, such as sample resumes, writing tips, and advice on finding work.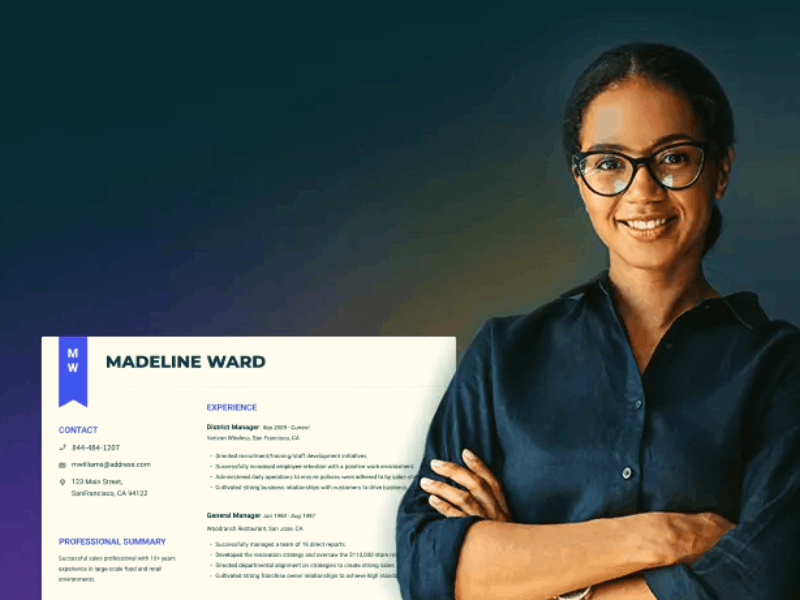 Users can begin developing their resumes from the main page by selecting the template best suits their needs. They can modify the colors when previewing the template and each one has a different layout for talents, experience, and other factors.
After selecting a template, the user can upload their resume to format or start from scratch. Loading an existing resume makes it simple to fill in the blanks, but other people prefer to start from scratch, inputting their contact information, experience, education, talents, and summary separately.
What Can You Do After Creating a Resume on ResumeHelp?
As you progress through the Builder, you will receive various tips and tactics to help you create a resume that stands out from other applicants. You can also write a cover letter tailored to the position you are applying for.
Resumes can be tailored to a certain job title and industry, and the procedure takes only a few minutes.
Once completed, you can proofread and adjust the resume as desired. With a premium subscription, you can keep and download the resume, allowing you to transmit it to any potential employer electronically.
Conclusion
Resume builder tools can be a useful resource for job seekers looking to create a professional-looking resume quickly and easily. ResumeHelp's tool can help you create one with its vast library of templates and designs.