I'm a Canadian citizen who has recently lost my job as a result of the pandemic. As I have a wife still working nearby and children enrolled in excellent schools, I don't want to relocate. Thus, I'm in the process of finding a new job near my current location.
I've discovered that the easiest way to search and apply for jobs is to do it online. After I've tried out many job-seeking platforms and websites, I've discovered the AllStarJobs website and I'm very satisfied with what it offers me, as well as with the way it operates.
It has a specific category for finding jobs for job seekers in Canada who don't want to relocate and want a job near their current location. If you are in the same position and looking for one of the best job-seeking websites in Canada, read on.
About AllStarJobs
More Special Features of AllStarJobs
How to Apply for a Job on AllStarJobs
Why You Should Search for a Job Online
How to Prepare a Quality Resume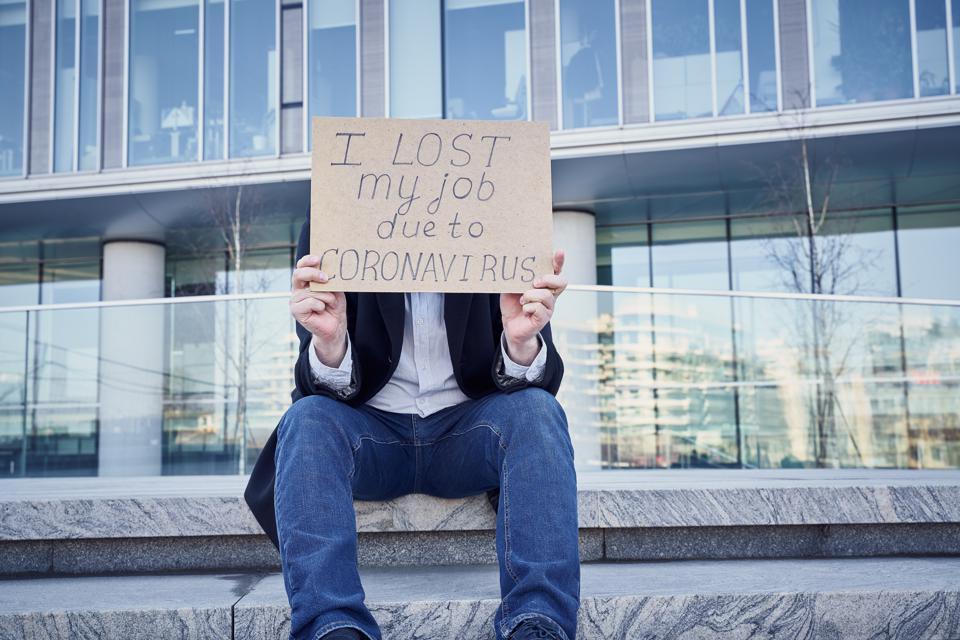 About AllStarJobs
AllStarJobs is the leading online job-seeking website for Canadian job seekers. Since the website launched in 1999, millions of job seekers have accessed the site to assist in their job search. Tens of thousands of employers have used AllStarJobs for their recruitment needs.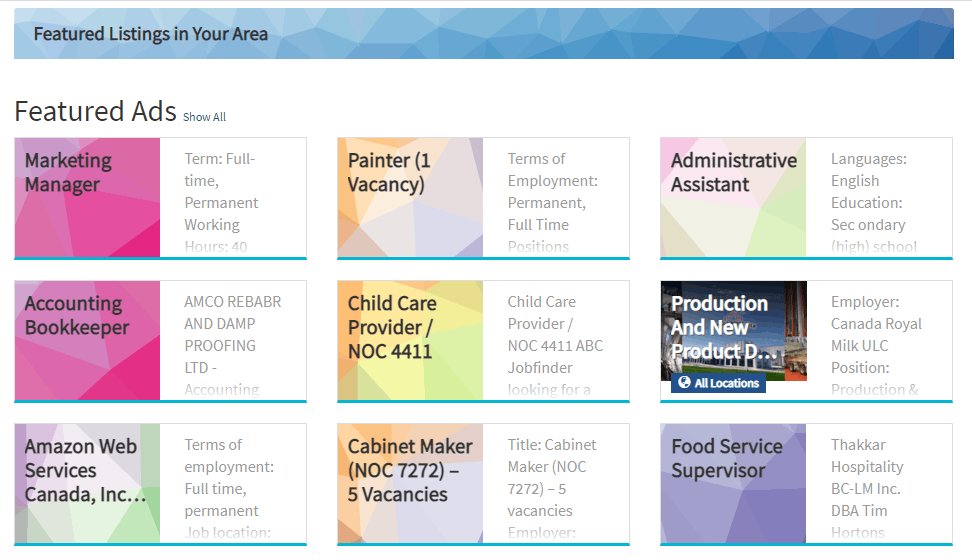 The result has been that thousands of job seekers have been hired and are happily employed for satisfied employers across Canada. People from outside Canada will also be glad to hear that they can use the AllStarJobs website to find work in Canada.
AllStarJobs administrators pride themselves on AllStarJobs' reputation of being one of the most popular job sites targeting under-represented Canadians as well as newcomers to Canada.
AllStarJobs matches and assists indigenous persons, vulnerable youth, newcomers, and persons with disabilities to find jobs across a variety of skill levels.
Easy to Navigate Interface
The AllStarJobs website is easy to navigate. When you first launch the site, it asks you where you would like to look for a job. You can also select some featured options of major cities like Calgary, Toronto, and Vancouver.
Afterwards, you will be taken to a page listing the various jobs available in your area. They are displayed in colorful blocks, which I personally enjoy much more than the typical white listings you find on other job search websites. The blocks display the title of the job, it's term, and other requirements specific to the role.
After clicking on a job, you are taken to a detailed page containing the job description, required qualifications and education, the date the listing was posted, and a means to contact the employer, including a contact form for easy applying.
More Special Features of AllStarJobs
One of the aspects I like is that the site caters for the type of job-seeking I'm doing – looking for a job near me. With its sophisticated search system, it can match me with jobs in my city and even my neighborhood only.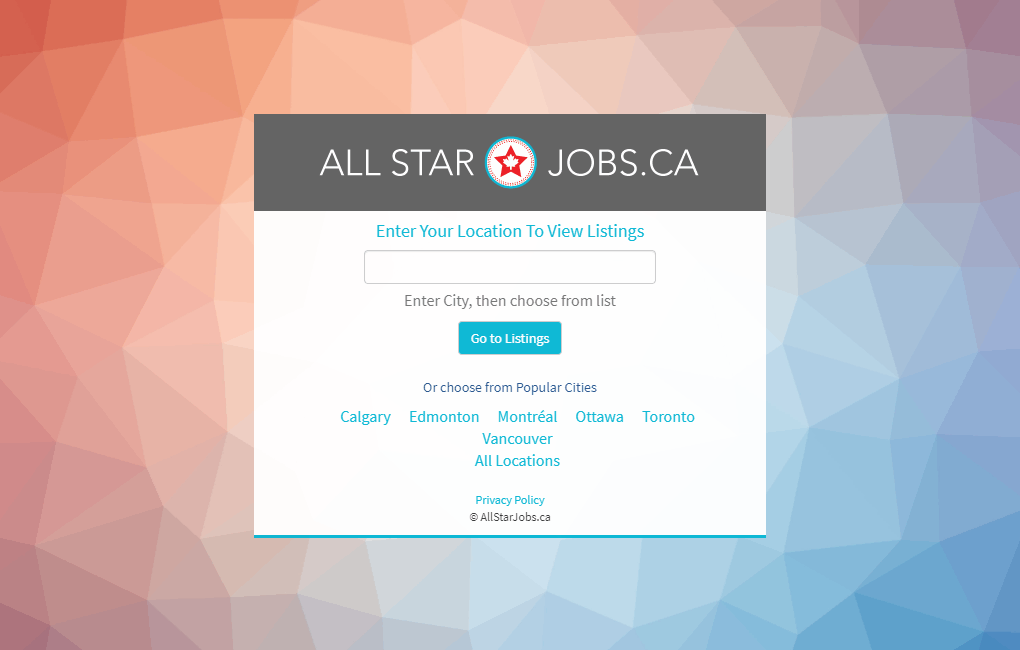 This means my time and effort is saved, as well as that of the potential employer, by not wasting it on alerts that I will not follow up on.
It also blocks most spam posts and unscrupulous posters.
Numerous Jobs and Industries Available
To give you an idea of the variety of types of jobs available on AllStarJobs I will share a few of their job categories with you.
The types of jobs you can apply for include accounting, personal and domestic care, administrative work, education, legal, food services, entertainment, marketing, IT, and many others.
To view the complete scope available to job hunters, visit the AllStarJobs website. To assist job seekers in finding the perfect job even further, jobs are crossed posted to SimplyHired.ca, WowJobs.ca and more.
How to Apply for a Job on AllStarJobs
It was very easy for me to apply for a job, and to enter my information. I visited the website and created an account. The site gave me options regarding the type of job, the location where I want to work, and prompted me to enter my personal information like name and email address.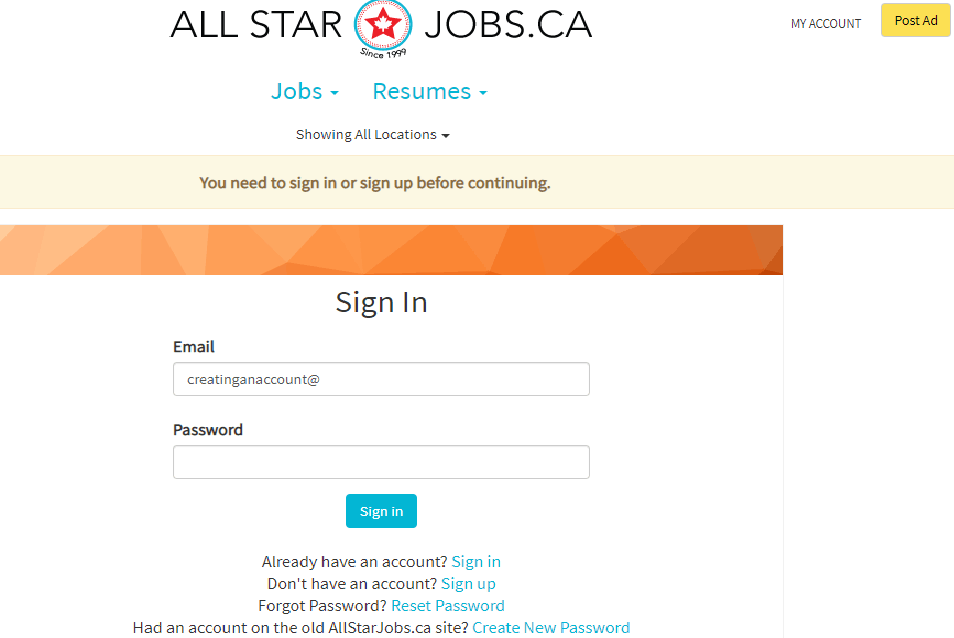 Although AllStarJobs doesn't take responsibility for the accuracy of the postings, it offers useful information about classified ads online that have helped me in my job-seeking process.
These tips have kept me from being caught in a scam. The golden rule it gives is that if something sounds too good to be true, it probably is.
All these tips boil down to the fact that I must use good, old fashioned common sense when dealing with potential employers. Here are a couple more potential scams to watch out for.
Potential Scams to Avoid on AllStarJobs
AllStarJobs doesn't ask for a fee so if I receive an email that looks as if coming from AllStarJobs asking for my banking details, I must ignore it and report it to AllStarJobs. I will also never have to wire any funds to potential employers.
According to AllStarJobs, you may receive a bogus email from an "employer." Be cautious if you receive emails with spelling and grammar errors or inconsistent information.
I've also learned from AllStarJobs that before I commit to any job proposal I have to meet the business owner or the human resources department in person on location.
Job-Seeking Online Why You Should Search for a Job Online
Nowadays, there are many job-seeking platforms and websites available. Although some of them are very specialized and cater to specific types of jobs, the great majority have a wide variety of categories.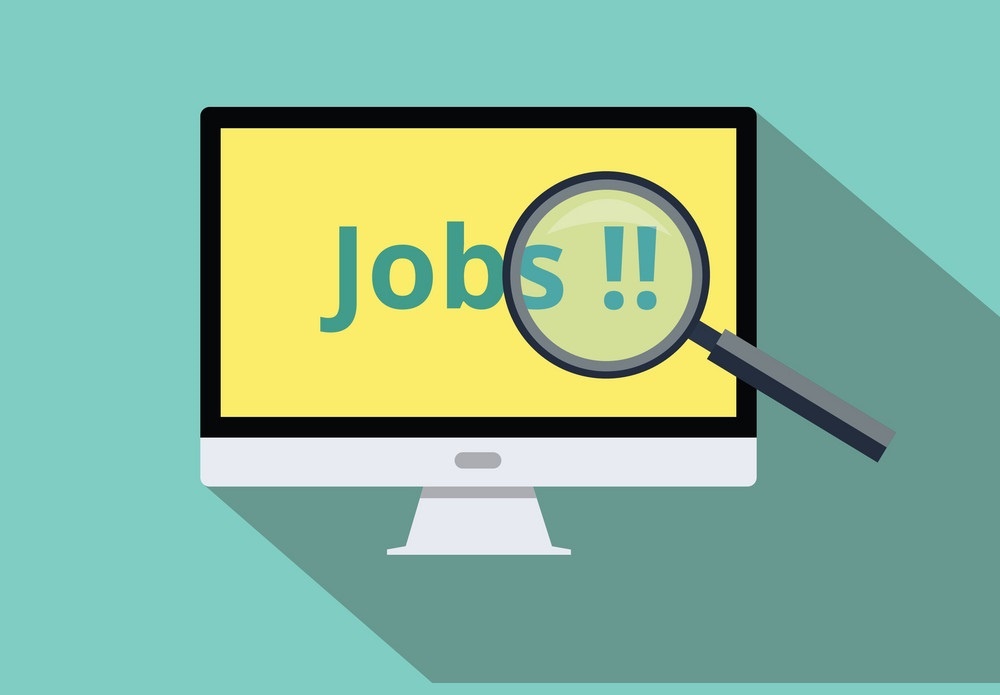 Research has proven that using online job-seeking websites is the most effective way to find a new job.
With my job-seeking efforts I've discovered that to improve my chances when looking for a new job, I have to make sure that my resume is up to date, well written, polished and professional.
My resume and profile are very important for any employer to consider me as a potential employee. And the first impression the employer has of me is summarized in what I've provided in my application on an online job-seeking platform or website and my resume.
Benefits of Using an Online Job Search Platform
Job-seeking digital platforms assist everyone from informal workers to highly skilled professionals. In general, these platforms make it easy for the job seekers like me, to find available jobs and get details regarding the requirements for each job.
The job-seeking platforms also reduce the cost of recruiting for both me, as the job seeker, and the employer. Another feature of job-seeking websites is that they allow me to market myself to a more diverse audience.
Additionally, the job-seeking websites and platforms use sophisticated algorithms and automation enabling both job seekers and employers to make personalized and detailed searches.
How to Prepare a Quality Resume
Most job-seeking websites and platforms have required that I must attach a resume along with the information they request me to provide. I've made sure my resume contains everything the employer needs to be convinced that I'm a good match for the position.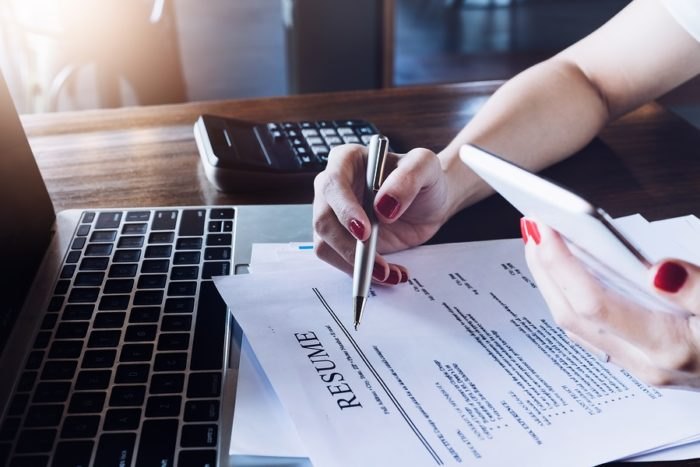 I've also found that even if a resume is not required, it makes it easier for me to complete the online form if I have a well-constructed resume ready with all the details. My resume starts with my full name and surname and contact information.
I provide my basic contact details just below my name – only phone and/or mobile number and email address. I have a professional email address, and provide my home address and postal address.
In certain circumstances, it may be appropriate to include your LinkedIn profile or other social media handles that may be associated with the work that you do. Often, including a link to your online portfolio is an important inclusion to your resume, especially if you're applying for a job in a creative field.
Further Resume Details
I also provide an objective statement clearly stating why I'm looking for a job. This lets a potential employer know my specific job or career goal. In the last part of my resume, I provide a summary statement giving my qualifications, skills and achievements.
Then I give my full employment history, starting from the most recent and working back. Remember, the potential employer is only interested in what will make you the perfect fit for the position to be filled. So, don't give irrelevant information when describing the roles you've had.
I also don't give references in my resume. I give applicable references when requested by the potential new employer.
Conclusion
Since I've been using AllStarJobs I've had quite a lot of callbacks from potential employers already. I'm interested in all the jobs offered, and within days I will accept one of the offers.
This is all a result of the excellent service provided by AllStarJobs in matching employers' offers with job seekers' qualifications, experience, and preferences. If you are looking for a job in Canada, visit AllStarJobs' website and you'll most probably quickly get what you are looking for.