Gaming has become a hugely popular and lucrative career path in recent years. With the rise of esports and streaming, gaming-related jobs have seen a huge surge in both demand and pay.
Professional gamers can make up to six figures annually through tournaments, sponsorships, and streaming, while game designers and developers can make even more with salaries reaching into the millions of dollars. Whether you're a hardcore gamer or just starting, there are plenty of opportunities to make money in the gaming industry.
Find out more about the best gaming careers and how much money you can make in this article.
An Industry with a Lot of Career Opportunities and Growth
Discover Some of the Best Careers in Gaming
Dive into the World of Gaming
Check Out These Amazing Gaming Companies to Work For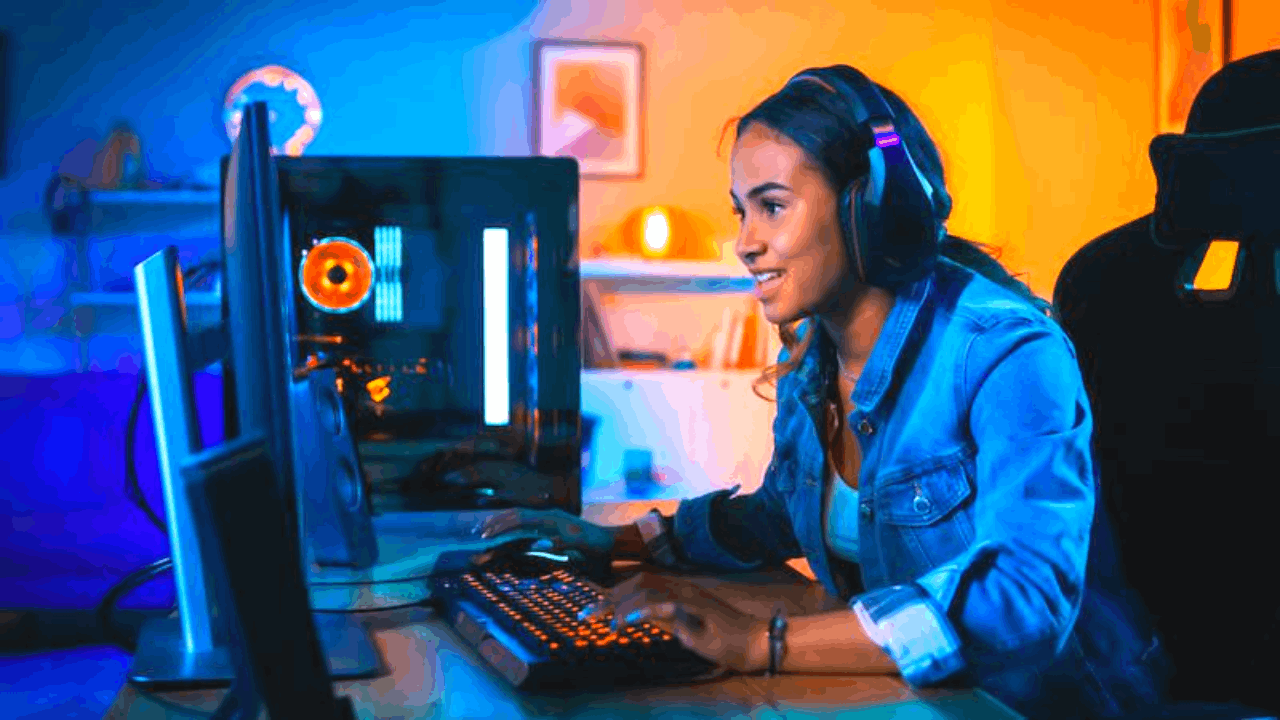 An Industry with a Lot of Career Opportunities and Growth
Gaming careers cover a wide range of roles in the gaming industry, from game designers and programmers to audio engineers and animators. The term 'gaming career' is used to describe a variety of positions related to the design, development, and marketing of video games.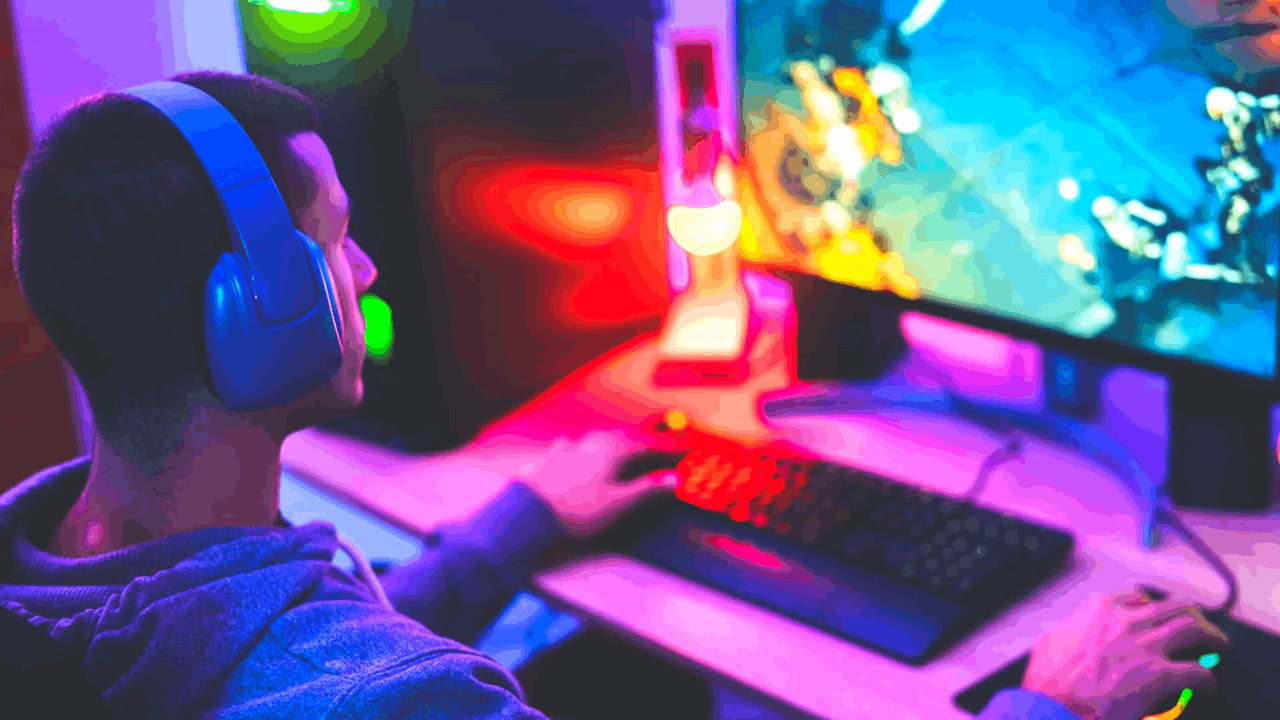 It also includes positions in game journalism, e-sports, streaming, and other related fields. There are so many career opportunities in gaming that not a lot of people know about. Even if you are just playing games all day, you can earn a decent income and some can even reach millions.
In 2020, the industry created over 20,000 job posts and it is expected to increase again in the coming years based on studies by a research company called IBISWorld. The industry is set to expand and is expected to make $321 billion by 2026 according to PwC's Global Entertainment and Media Outlook 2022-26.
The number of employed people within the gaming industry in the US has increased to 5.9% from 2017 to 2022 and shows no signs of decline. Through the statistics provided by IBISWorld, the industry has employed more workers than it did five years ago.
Learn the Qualifications Needed to Land a Job
A career in gaming requires a wide range of qualifications, depending on the type of position. There are some common skills and qualifications that are highly sought after in the gaming industry.
Knowledge of, and experience with, various game development tools and platforms are essential. This includes experience with game engines like Unity and Unreal, as well as proficiency with coding languages such as C++ and JavaScript. Knowledge of game design principles is also valuable, such as understanding how to create an engaging user experience.
Knowing and adapting to the current trends in gaming is also important. This includes being aware of new technologies and platforms that can be used to create innovative games, as well as staying up-to-date on the latest trends in gaming culture. Strong communication and problem-solving skills are essential for a successful career in gaming.
Discover Some of the Best Careers in Gaming
There are a lot of careers to choose from within the gaming industry. Many highly-skilled individuals often go for a more technical career while others simply want to entertain. You can become a game designer, game programmer, audio engineer, animator, streamer, and even professional player.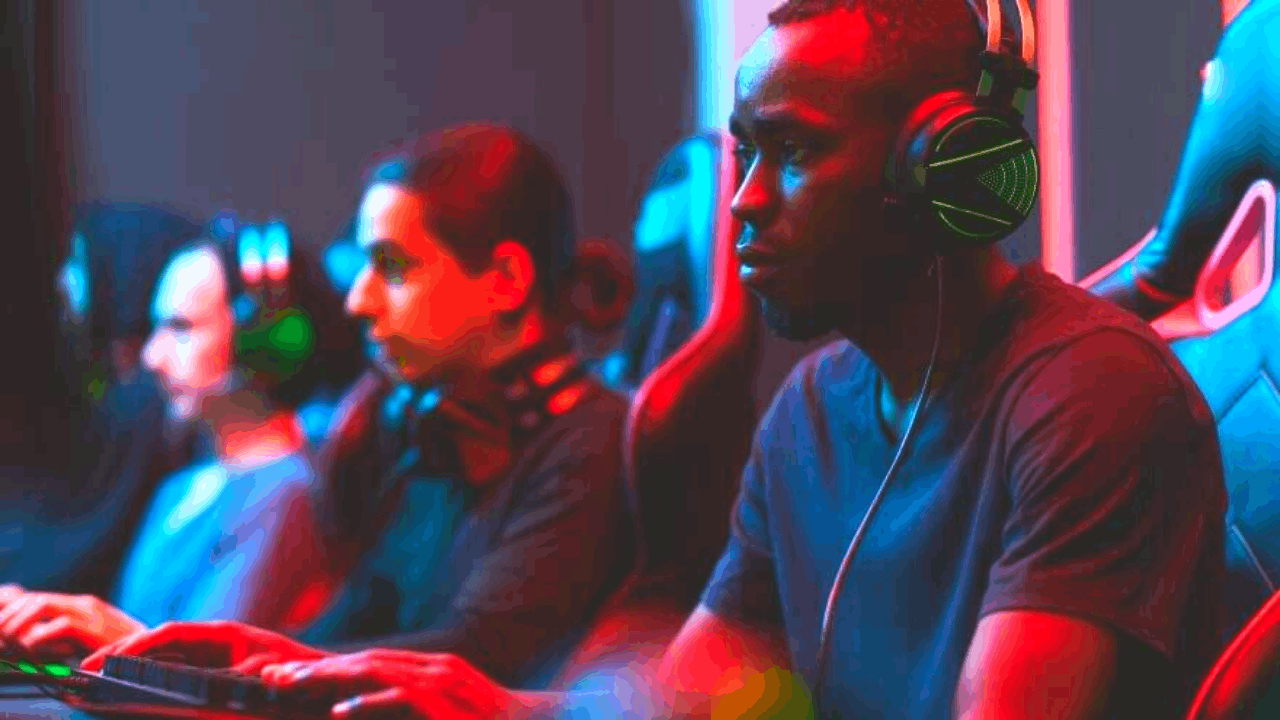 Game designers are responsible for creating the narrative behind a game and designing its gameplay mechanics. Audio engineers are responsible for creating sound effects and music for games.
Game programmers create the software that runs the game. They develop code to make the game run smoothly on different platforms, create physics models for realistic movements, optimize performance for different devices, and debug any problems that arise during development or after launch.
Animators bring characters and environments to life with 3D animation techniques. Game journalists cover the gaming industry by writing news stories about upcoming releases or reviewing existing titles. Esports professionals compete at the highest level in competitive gaming tournaments around the world or manage teams that do so on behalf of sponsors or organizations.
How Much Do These Jobs Pay?
Gaming is a very lucrative industry and companies in the field often pay a lot of money for skilled individuals. For example, game programmers often get paid around $90,000 per year with a possibility of earning more than $100,000 per year. Audio engineers are also around that same average pay.
Game developers have an average salary of around $85,000 per year while game designers earn around $70,000 per year. Animators have an average salary of around $65,000 per year, game artists can reach up to $75,000 per year, and copywriters make around $97,000 depending on the area.
Lastly, streamers earn through their stream and other monetized content so it depends on how you market yourself and how you present your content. Professional players nowadays often have contracts that can reach up to several million dollars that cover a period of three years.
Dive into the World of Gaming
Getting a career in gaming can be a challenging but rewarding experience. It requires hard work, dedication, and a willingness to learn new skills and stay up-to-date with the latest technologies.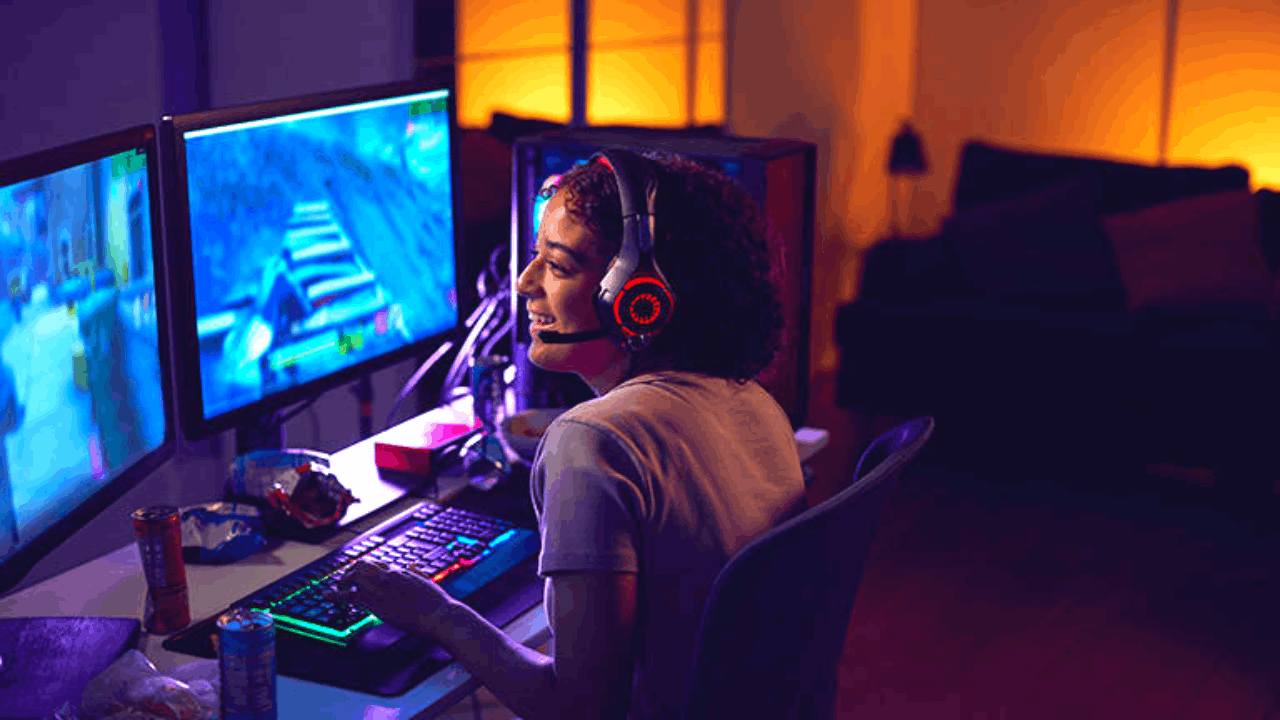 To consider a job in the field, you should identify your strengths and interests in the gaming industry. Are you more interested in developing games or creating artwork? Do you have a passion for programming? Knowing your goals will help you determine the best path forward.
You need to gain experience by taking courses or internships in the field. You can also join game development forums or industry events to network with others and learn about opportunities. Having an impressive portfolio of game-related work will help you stand out from other applicants when applying for jobs.
You should also research potential employers and keep an eye out for job openings in the gaming industry. Pay attention to any job postings that match your skill set and apply immediately if you are qualified for the role. And lastly, don't forget to practice and hone your skills by playing video games or creating your own projects on the side.
An Exciting and Rewarding Experience for Passionate Professionals
A career in gaming is an exciting and rewarding option for those who are passionate about video games. There are several benefits to pursuing a career in the gaming industry, from creative freedom to financial stability. Working in gaming can be financially rewarding as well.
The job allows you to work on something you're passionate about. If you've ever dreamed of creating your own video game or making a living off your favorite hobby, then this could be the perfect career for you. You'll get to express your creativity and explore new ideas while also being able to make a good living from it.
You'll also benefit from staying up-to-date with the latest trends in the gaming industry. This can help you stay ahead of the competition and give you an edge when it comes to developing innovative products or services. There is plenty of room for growth within the gaming industry as technology continues to evolve and new platforms emerge.
Check Out These Amazing Gaming Companies to Work For
There are a lot of gaming companies out there that continue to hire skilled individuals in different areas within the industry. These companies are great places to work and are considered the giants of the gaming industry today.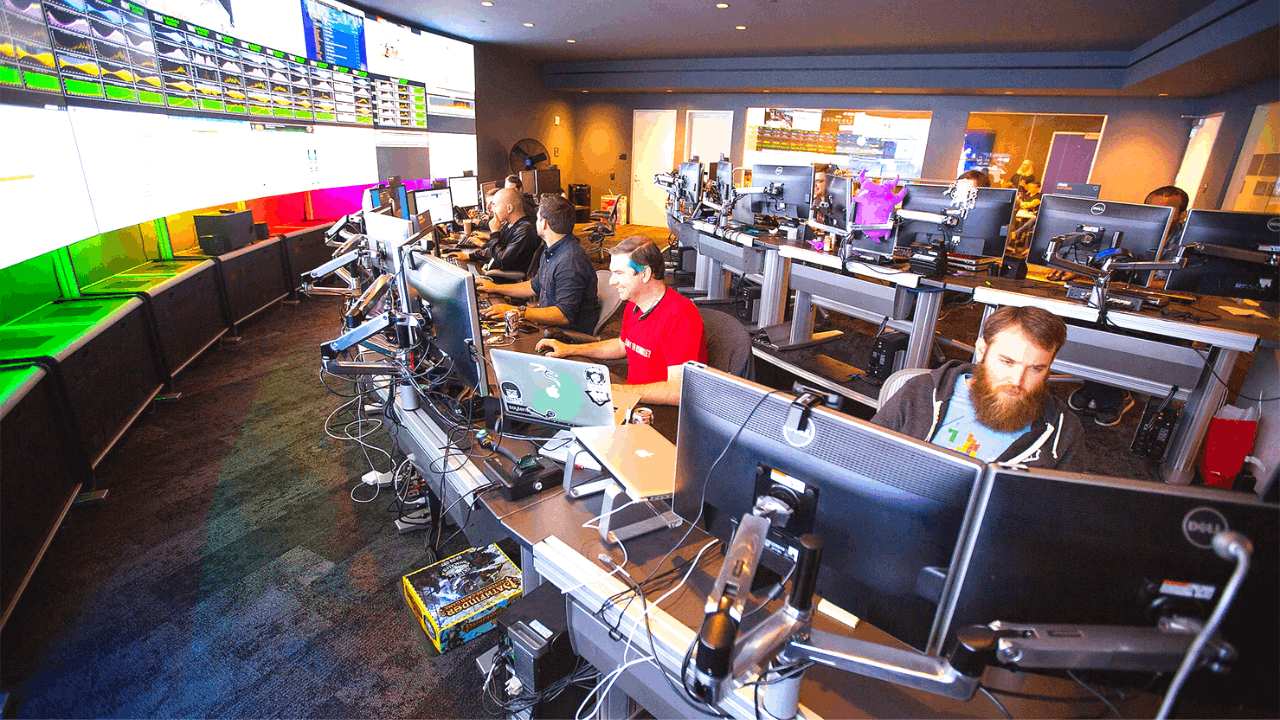 Riot Games is one of the most popular gaming companies these days and continues to push the boundaries of gaming further. With different games currently in production, they will certainly need to hire a lot of skilled individuals who understand what gaming is all about.
Electronic Arts are one of the leading video game publishers in the world, and it offers a wide range of career opportunities in gaming. EA specializes in developing and publishing a variety of popular video game franchises. Ubisoft is another major player in the gaming industry that offers great career opportunities.
Blizzard Entertainment is one of the most respected names in gaming, and it offers plenty of career opportunities for aspiring gamers. Blizzard is responsible for some of the most popular franchises in gaming such as World of Warcraft, Overwatch, Starcraft II, Hearthstone, Diablo III, and more.
Why You Should Consider a Career in Gaming
A career in gaming can be an exciting and rewarding experience. With the gaming industry continuing to grow and expand, there are numerous opportunities for those looking to break into the industry.
Not only will you get to work with cutting-edge technology and create unique experiences for players, but you'll also have the opportunity to engage with an ever-growing community of gamers who share your enthusiasm for gaming. Working in the gaming industry also allows you to explore different areas within the field, such as programming, art design, music production, and more.
You'll get to work with some of the most talented people in the world while being part of a team that's at the forefront of innovation in entertainment. With a variety of job opportunities available across different platforms and genres, there is no shortage of opportunities for those looking to make a career out of their passion for gaming.
Conclusion
A career in gaming is a very rewarding and exciting field to pursue. It offers a wide range of opportunities and can lead to a successful and fulfilling career. With the growth of the gaming industry, there are many different career paths to follow.
Whether you want to work in development, create games for mobile platforms, or become an esports professional, there are numerous possibilities available in the gaming industry. With the right education and experience, anyone can have a successful career in gaming.