There are thousands or even millions of teachers all over the world that want to live with an income right in the comfort of their own homes. This is why online teaching has become one of the most prominent and lucrative ways to earn a living for teachers today. One of the most in-demand classes today is English classes.
While many can apply and do online teaching, there is tough competition. As such, you need to choose the right platform to find work. You need to know where to find the best online teaching websites so you can have a secure job. Here are some of the best online English teaching jobs out there.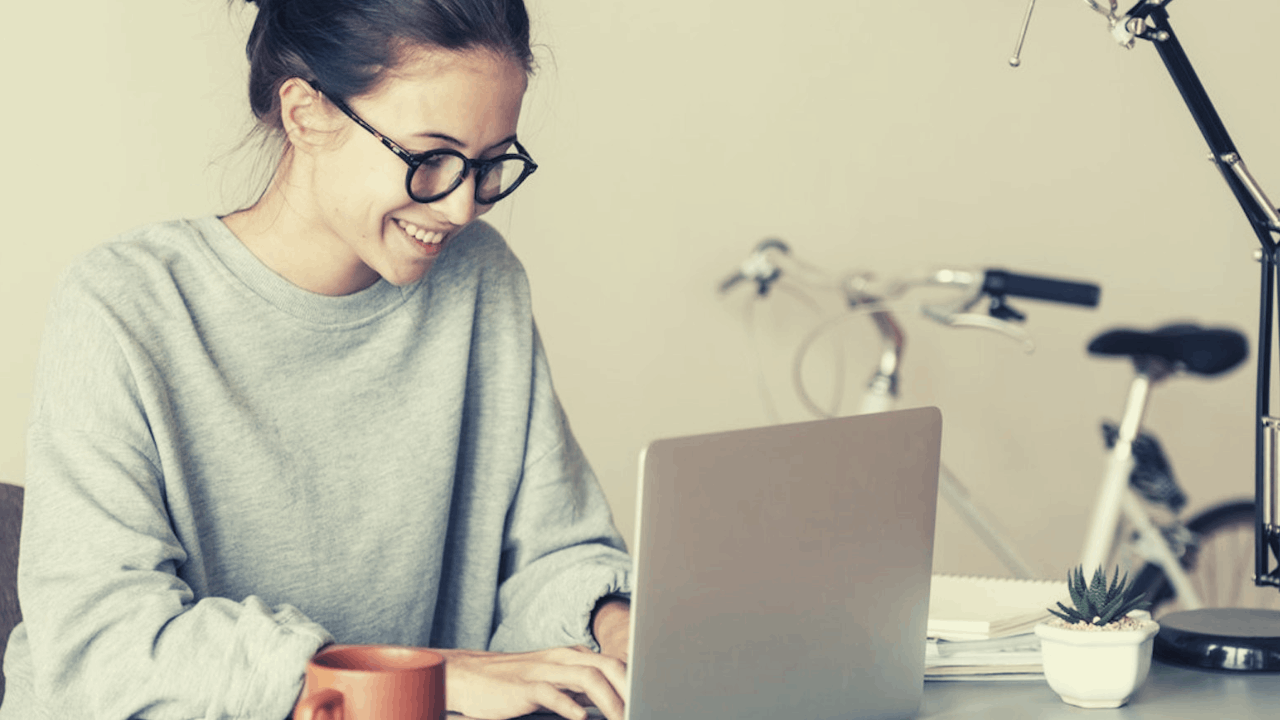 Preply
Preply is an online language platform where you get to apply as a tutor for thousands of people who want to learn a new language. Users get to choose their preferred tutor as well as their most comfortable time for a lesson.
As an English teacher, it is your responsibility to provide them with quality lessons that will help them learn how to speak English. Preply already has a pool of tutors ready to be deployed, and if you want to become part of the team, you can always apply.
Remember that the platform takes a commission fee from your lessons so they can provide you with learning tools that you can share with your students. It's a win-win situation since you also get an average salary of around $15 to $25 per hour, depending on your experience and lessons. Go ahead and apply today to become an English teacher.
Cambly
Cambly is another online platform where you can casually teach others the English language as a side hustle. The keyword here is casual, as the website does not necessarily require you to have a professional tone in your classes. Think of it as a friend who wants to teach you English for a couple of hours, and you get paid for it.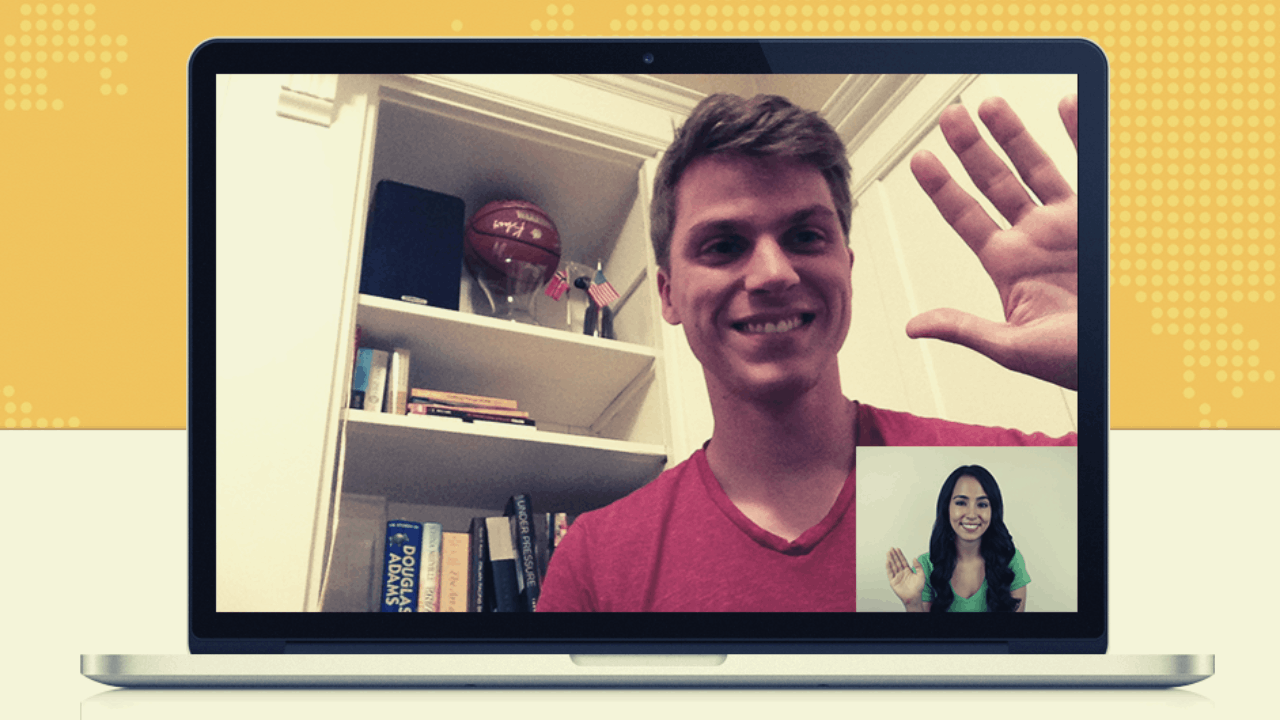 It's not as serious as many others on this list but it also does not compromise on quality. While the pay is not as high as the ones mentioned, if you only have a smartphone and you have limited time, Cambly is the best option.
You'll be teaching English lessons to kids, teens, and adults. To apply, you don't need a lot of certification, and you don't even need a degree or teaching experience to qualify. Cambly offers payments up to $10 per hour, and they often release payment every Monday.
Brainfuse
Brainfuse offers a one-on-one approach to tutoring if you want to learn more about the English language. The site also offers K-12 education but focuses primarily on college students who want to learn a new language. Its mission is to provide quality learning to its students, hence it has a very stringent application process.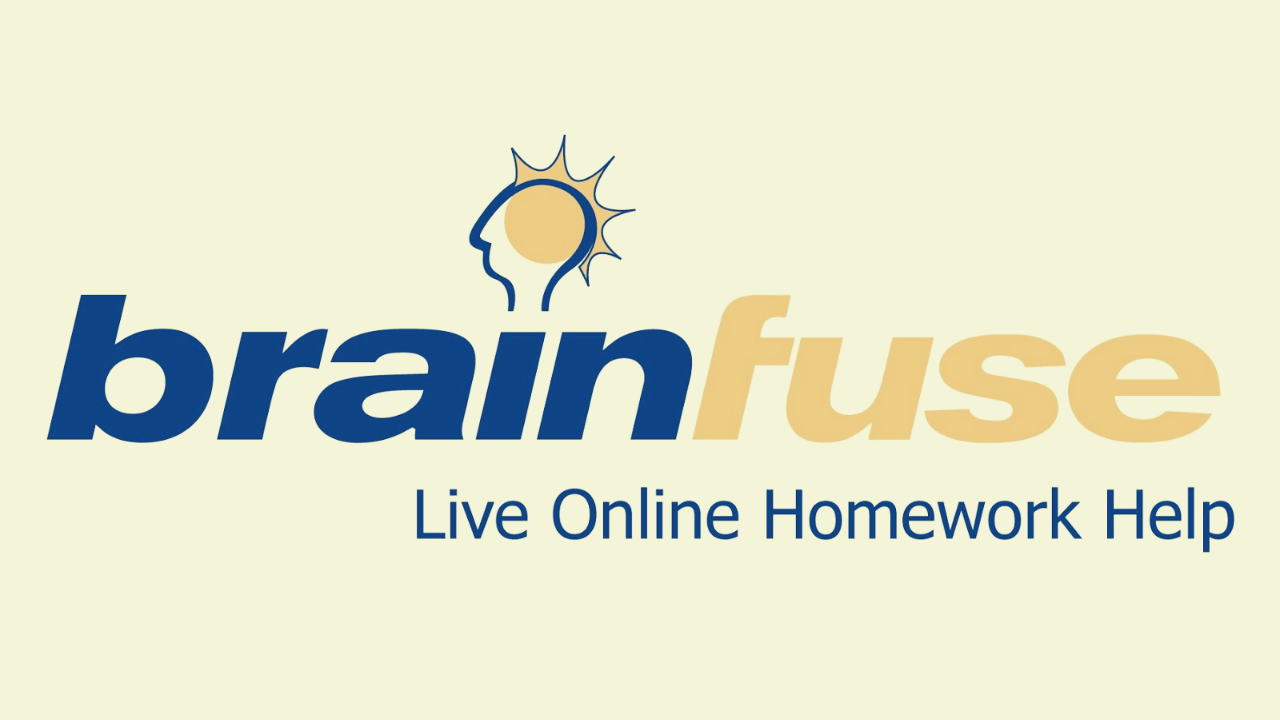 You will need to have prior teaching or tutoring experience as well as a bachelor's degree before you get the job. Brainfuse is quite convenient for many who do not have a stable internet connection or for those who are camera shy.
The site offers a way for learners to quickly understand their lessons through a virtual whiteboard. This way, you don't have to stress too much about the internet connection or the microphone bugging out. Brainfuse is one of the best English-learning platforms that you can find.
Qkids
If you have a jam-packed schedule all day or you simply have a nine-to-five job that is keeping you busy, but you still need to earn extra income, you can always try Qkids. Qkids is an online learning platform that suits the best professionals who work a day job but also want to have a side hustle by teaching students in China.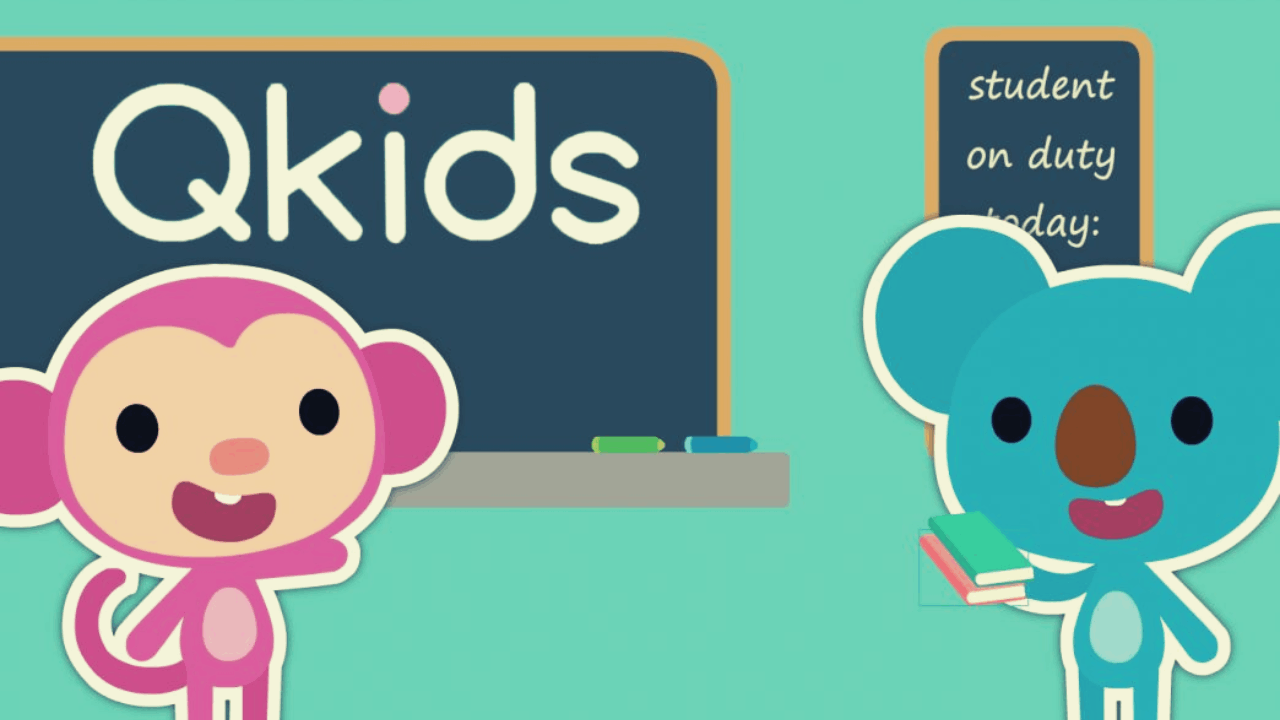 Most classes are either held in the early hours of the morning or later in the evening for the entire week. You also get to choose which class you want to teach, and most of the online students come from China and are between the age of five to 12.
To apply, you must be a resident in either the US or Canada, and you must have prior online teaching experience. You are also required to have a bachelor's degree or are currently enrolled in a university program to be accepted to teach. Expect an average salary of around $16 to $20 per hour.
iTalki
iTalki is a great option for those who want to teach and support learners from different countries all over the world. The platform supports two different options for teachers. You can either become a community tutor, where you help learners and follow up on their lessons, or you can become a teacher.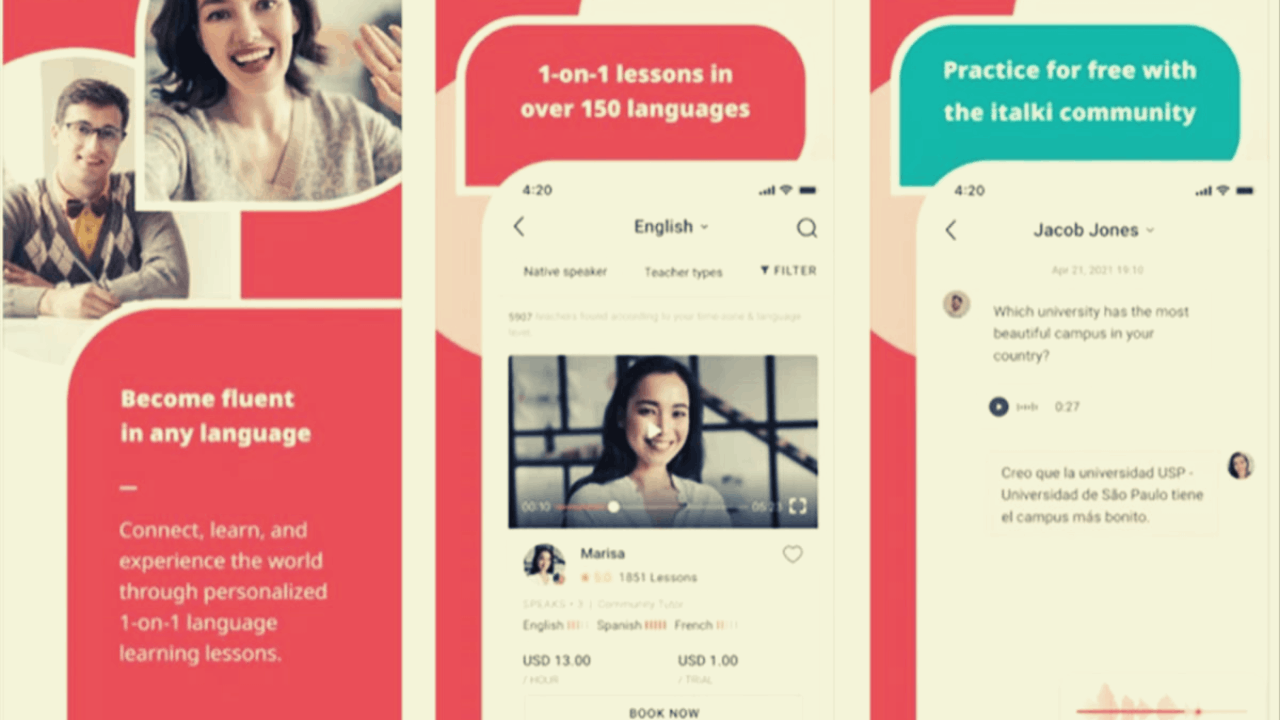 The only difference here is that a community tutor is not required to present any certifications, while the teacher must be TEFL certified. You will teach children, teens, and adults. Most of the lessons last around 60 to 90 minutes.
Teachers can also set their own rate, but this can be a downside as you will be forced to compete with other teachers on the platform. It is best that you provide a solid set of skills so you always stand out during the application process. Additionally, the platform takes 15% off your payments.
PalFish
If you do not have the proper setup for online teaching, you can always apply for a teaching spot at PalFish. PalFish only requires you to have a mobile phone to start teaching English to ESL students. Lessons are given through conversations with the students to help them learn the proper usage of the English language.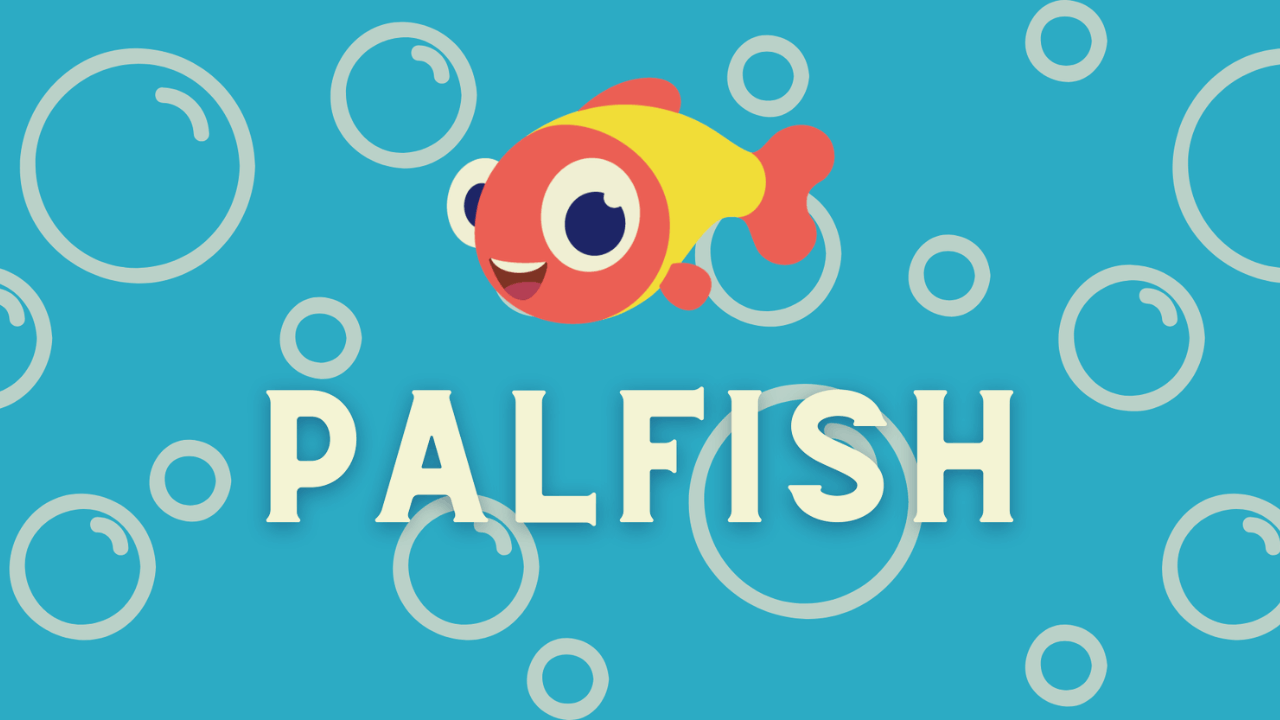 This allows them to become more engaging people whenever they go out into the world. While teachers are not required to be native speakers, the app does require you to be TEFL or TESOL certified for you to apply.
Teaching experiences are optional but would increase your chances if you have one. Most teachers set their rates and hours, so they get around $30 per hour. The app also has a minimum weekly commitment of four hours, ensuring that you will always be working.
Skooli
Skooli is currently hiring online teachers who are fluent in the English language to teach a wide variety of students ranging from high school to university students. The pay vary based on the qualifications that you have.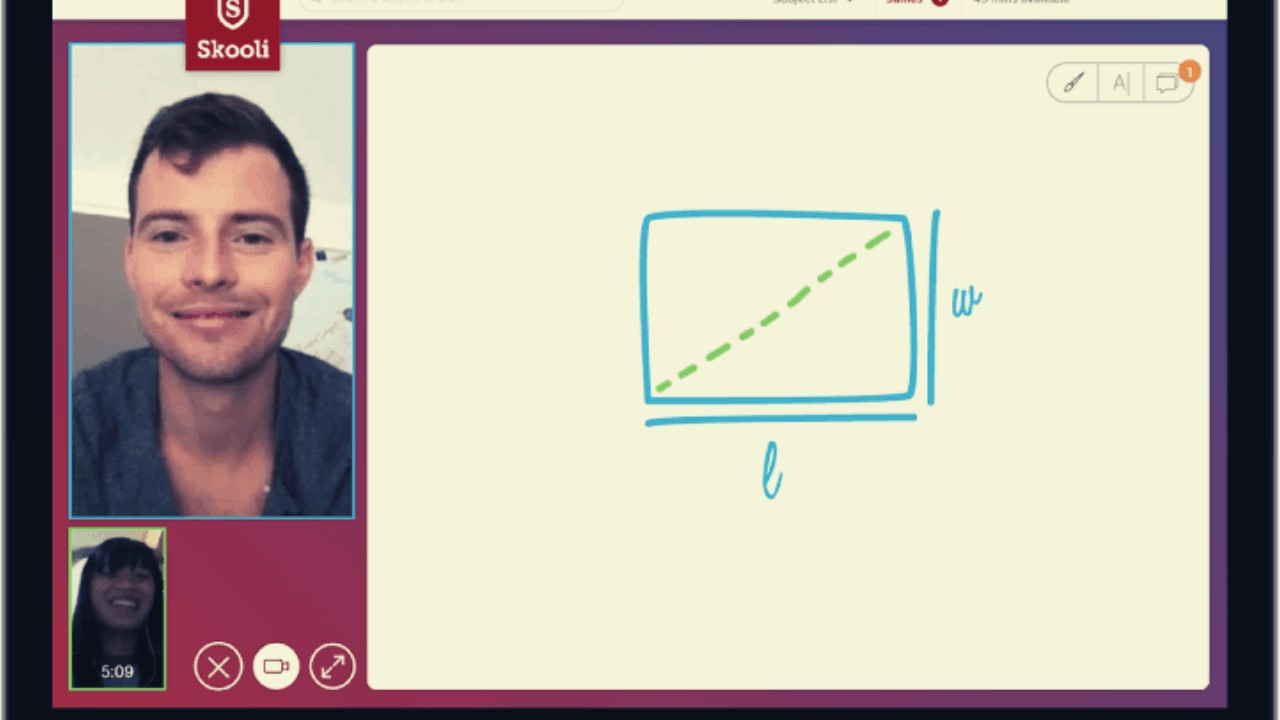 If you have a bachelor's degree, a certificate, and even teaching experience, you are more likely to land a teaching gig online. You can also choose to work full-time or part-time through your computer.
Even if you are already a retired teacher or you just want to earn extra income from teaching students the English language, Skooli is the right avenue for you. Those who want to have a competitive salary while inspiring students from all over the world to learn English should apply at Skooli right now.
English First
Those who are looking for an online English teaching position should check out English First. English First is a Shanghai-based company that has several offices located around the world.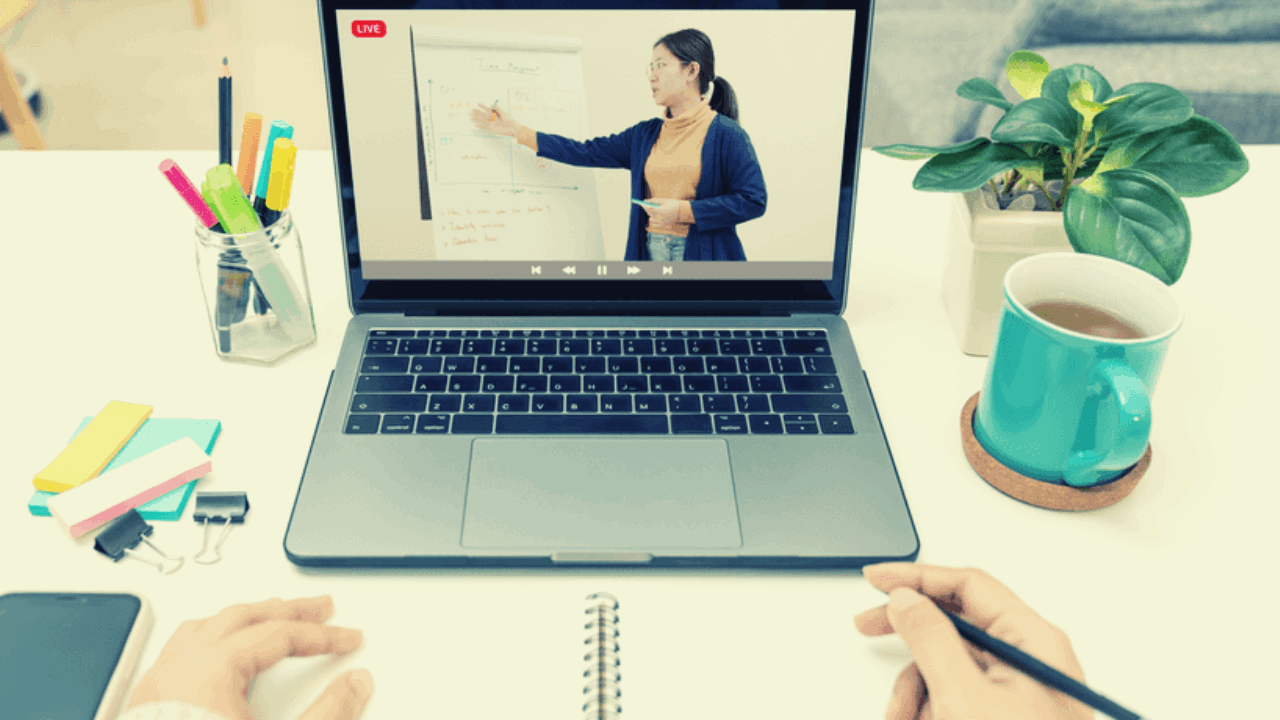 While their offices also cater to teaching the English language to many students, you can apply as an online teacher and have more flexible working hours. Your classes can include children or adults who want to learn the language.
The platform requires you to be a resident of the UK or US and have a bachelor's degree. You also need to have at least 40 hours of TEFL certificate for you to become eligible. Once you're hired, you are entitled to a minimum of $12 per hour and can get up to $19 per hour.
AmazingTalker
AmazingTalker is an international online learning website where you can find thousands of active students and teachers who are willing to teach you a different language. The English language is one of the most in-demand languages to teach to students, so there is always an opening for a new teacher.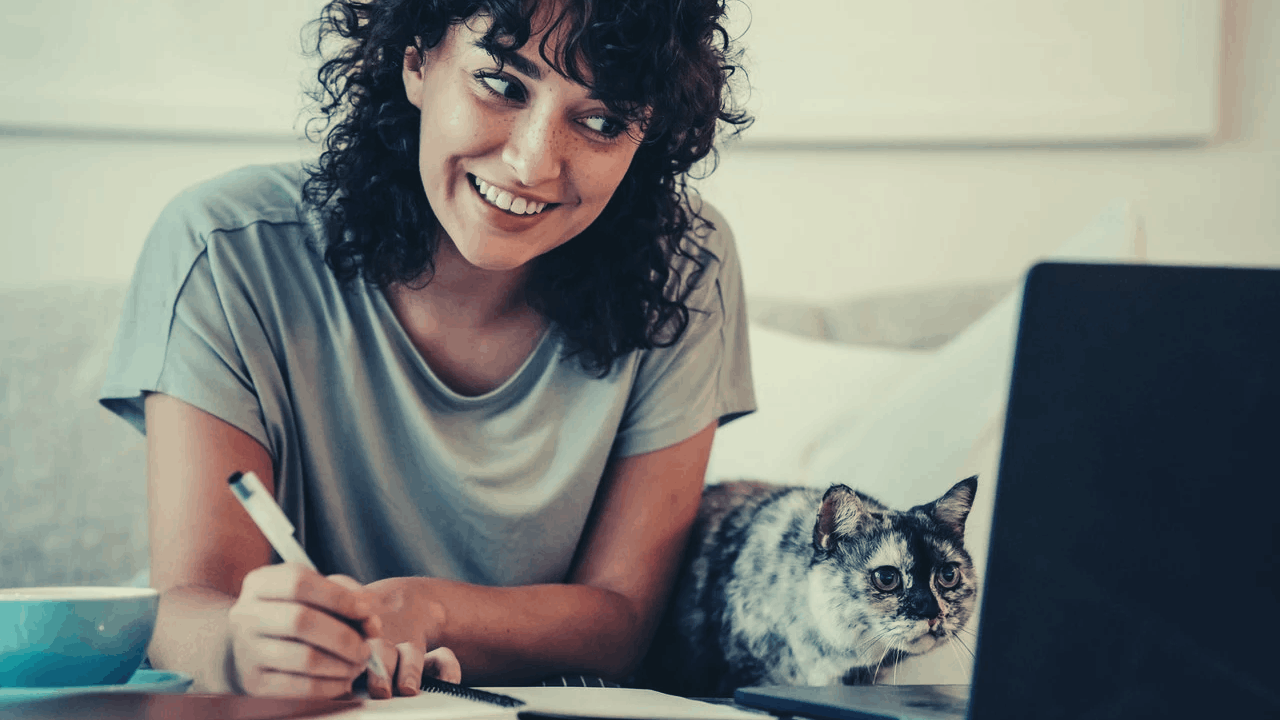 Students can search for their teacher depending on their requirements or the type of lessons that you offer. You can earn up to $20 per hour, with each lesson lasting around 50 minutes. The best part about AmazingTalker is that you can also put your own rate up.
Students will usually follow your available time slots. There is also no contract involved, so you can end your partnership with the platform at anytime. The site also has many options for payments, including PayPal, Payoneer, and Wise.
Conclusion
Many of these online teaching jobs do not require you to have a certificate or even a bachelor's degree to apply and start earning. You may need some form of experience first so that you will have a good grasp of what you should be doing during your English lessons. Make sure you check out all the suggestions mentioned above to earn a decent income.