If you would like to be part of a strong work team, then you should definitely pick Family Dollars. This company delivers a culture of customer service that starts with a strong team. From stores to the distribution centers and to the Store Support Center, Team Members have opportunities to develop their careers. Keep reading to learn more about job opportunities at Family Dollar.

More About Family Dollar
Family Dollar is one of the nation's fastest growing retailers. It offers a compelling assortment of merchandise for the whole family. You will find from household cleaners to name brand foods, from health and beauty aids to toys, from apparel for every age to home fashions. Also, their merchandise is almost all priced below $10, which helps the family budget. There are many working opportunities waiting for you.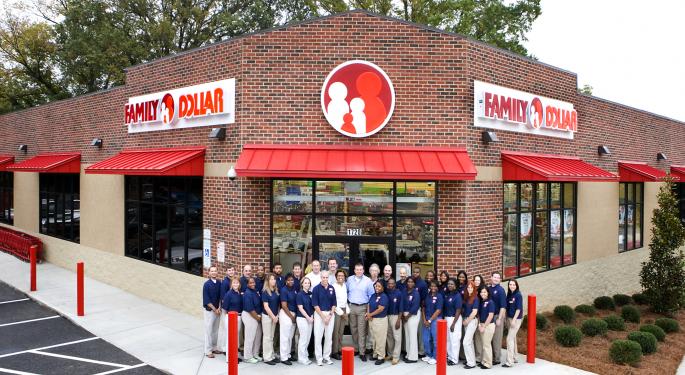 Benefits of Working at Family Dollar 
Family Dollar's aim is to create for its team a compelling place to work. This is why they offer a competitive benefits package with valuable benefit options at reasonable costs. Besides, it provides affordable coverage to its Associates.

Firstly, you will have Retirement and Financial Security Benefits. The Family Dollar 401(k) Plan is convenient to save money, defer taxes and plan for the future. Moreover, you will have the chance to become a member of a full-service credit union that offers a wide-range of banking services.

As regards Health and Welfare Benefits, Family Dollar offers several benefits to its Associates. With the cafeteria style benefit plan, Associates can select the plan that meets their needs and the needs of their family. You will get Medical, Prescription, Vision, and Dental insurance. What is more, you will have Basic Life Insurance, plus Accidental Death and Dismemberment. You are also covered in case of short-term or long-term Disability.
When it comes to Wellness Benefits, Family Dollar aims to create a culture of wellness through proactive measures and healthy lifestyles for its Associates. You will have access to online health assessments, biometric screenings, health coaching and general wellness support through Family Dollar's Wellness 365 Program.

Lastly, you will get WorkLife Benefits (Employee Assistance Program). These benefits are helpful in cases of personal problems, planning for life events or simply managing daily life. Family Dollar offers their Associates help available 7 days a week, 24 hours a day.
How to Apply for a Job at Family Dollar
Family Dollar offers an array of career options for you to choose depending on your abilities and interests.
If you are interested in retail, you can pursue a Store Career. This is their largest division, and the heart and soul of our Company. Job openings go from stocking shelves, running a register and customer service to managing and operating clean, neat and in-stock stores.
Furthermore, you can become and Associate at one of Family Dollar's 11 Distribution Centers. Here you will be responsible for ensuring that stores have the right product at the right time to meet the customers' needs.
Lastly, you can apply for a job at Family Dollar's Store Support Center in Matthews, NC. Your career will focus on supporting the national network of stores and distribution centers to ensure customers experience an excellent shopping experience.
If you can't wait to apply, here you will find all the job openings available. If you have any doubts, you can visit Family Dollar website to explore and learn more about job opportunities and the company.