Becoming a certified medical assistant (CMA) is vital in the healthcare field. The demand for CMAs is increasing; now, you can pursue this career online.
This article delves into online career training for CMAs, providing insights into this essential profession.
Discover how online programs offer flexibility and accessibility to kickstart your journey toward a fulfilling healthcare career as a certified medical assistant.
What is a Certified Medical Assistant (CMA)?
Certified Medical Assistants (CMAs) are invaluable members of healthcare teams, taking on diverse tasks to ensure efficient patient care. Their responsibilities encompass:
Patient Care:
Assisting with examinations.
Recording vital signs.
Administrative Tasks:
Managing appointments and records.
Billing and insurance tasks.
Laboratory Duties:
Collecting specimens.
Conducting basic tests.
Medication Management:
Administering medications.
Explaining usage to patients.
Sterilization and Infection Control:
Cleaning and sterilizing equipment.
Following infection control protocols.
Patient Education:
Providing information and support.
Explaining procedures and post-care.
Communication:
Assisting with patient-provider communication.
Maintaining records.
Emergency Response:
Assisting in critical situations.
Staying composed under pressure.
Multitasking and Adaptability:
Balancing various tasks in a fast-paced environment.
Adapting to changing needs.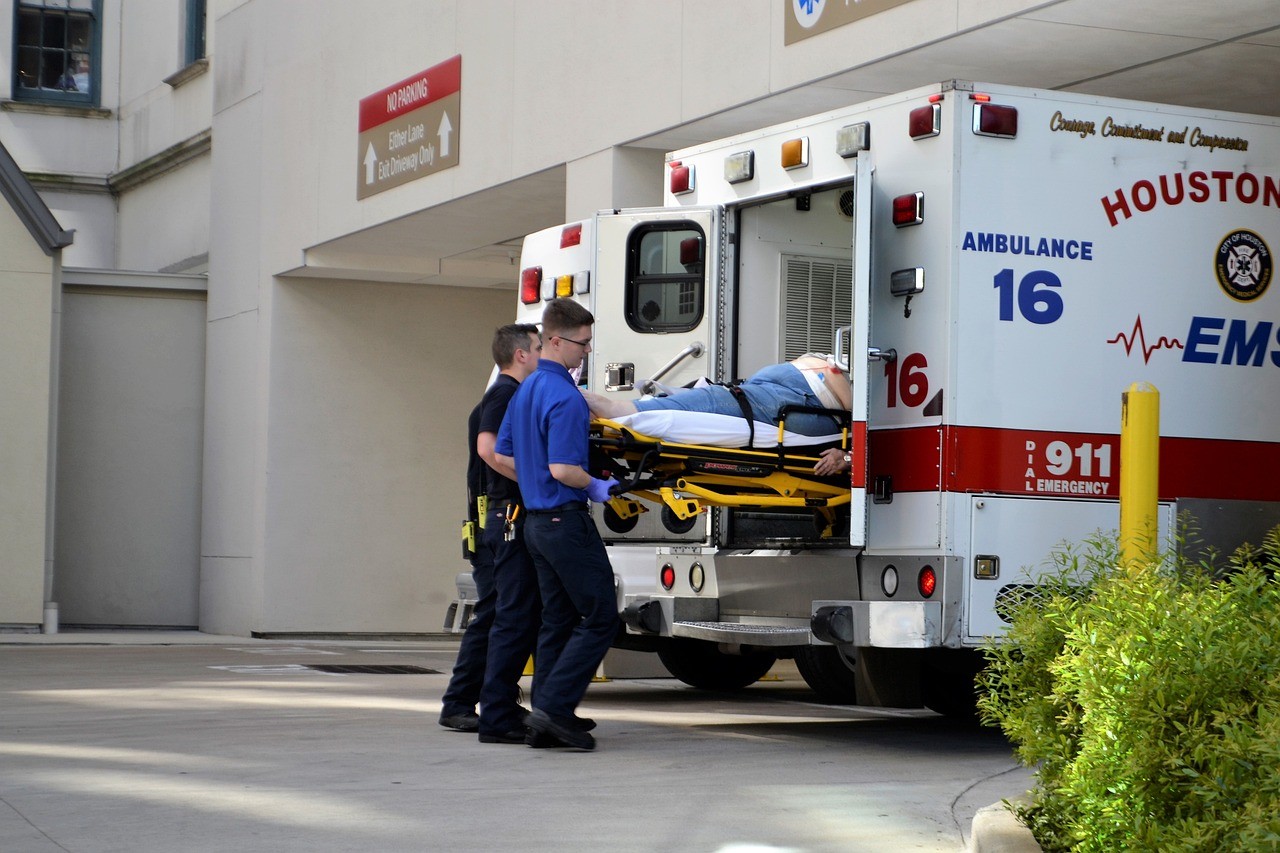 The Importance of Certification in This Field
Certification in medical assisting is essential, as it validates a professional's competence, adherence to standards, and commitment to quality care.
It opens doors to diverse career opportunities, enhances earning potential, and builds trust among patients and healthcare teams.
In an ever-evolving healthcare landscape, being a certified medical assistant remains a valuable and respected credential.
Benefits of Choosing a Career as a Medical Assistant
Embarking on a career as a medical assistant offers numerous advantages, making it a rewarding choice in the healthcare field. Some of the key benefits include:
Job Stability: Enjoy consistent demand in the healthcare industry.
Fulfilling Profession: Find satisfaction in providing direct patient care.
Growth Opportunities: Explore diverse career paths in healthcare.
Short Training: Quickly enter the workforce with minimal training.
Various Settings: Work in a variety of healthcare environments.
Competitive Compensation: Receive attractive salaries and benefits.
Healthcare Contribution: Make a significant impact on patient care and well-being.
Online Career Training for Medical Assistants
The accessibility and flexibility of online education have transformed the way individuals pursue careers in healthcare, including medical assisting. Online career training for medical assistants offers:
Convenience and Flexibility: Online programs offer flexible schedules to accommodate diverse commitments.
Reduced Geographic Limitations: Access quality programs without the need to relocate.
Diverse Learning Resources: Online courses provide multimedia and interactive modules for enriched learning.
Cost-Effective Options: Many online programs are more affordable than traditional in-person training.
Accredited Programs: Reputable institutions offer accredited online medical assistant programs.
Self-Paced Learning: Students progress at their own pace through online coursework.
Accessible Support: Online programs often provide support services, including virtual tutoring and advising.
Steps to Become a Certified Medical Assistant Online
Becoming a certified medical assistant (CMA) online is accessible and flexible. Here's how:
Research and Enroll: Research accredited online programs and enroll in one that suits your needs.
Complete Coursework: Engage in online courses covering medical assistant subjects.
Gain Practical Experience: Participate in hands-on clinical experience if available.
Prepare for the CMA Exam: Study for the Certified Medical Assistant (CMA) exam.
Take and Pass the Exam: Schedule and pass the CMA certification exam.
Secure Employment: Apply for medical assistant positions with your CMA certification.
Maintain Certification: Stay updated through continuing education to keep your CMA status.
These steps will guide you toward a successful career as a certified medical assistant through online education.
Curriculum and Coursework
Medical assistant training programs encompass a comprehensive curriculum that combines clinical and administrative skills. Key elements include:
Foundational Knowledge: These programs start with essential subjects like anatomy, physiology, and medical terminology.
Clinical Procedures: Students learn hands-on skills such as taking vital signs, administering medications, and assisting in minor procedures.
Office Management: Courses cover administrative tasks like billing, appointment scheduling, and patient record maintenance.
Patient Communication: Effective patient interaction, empathy, and addressing concerns are emphasized.
Pharmacology: Understanding medications, administration, and side effects is essential.
Ethics and Legal Aspects: Students learn about medical ethics, confidentiality, and legal compliance.
Lab Procedures: This includes specimen collection, basic diagnostics, and equipment handling.
The curriculum ensures graduates are well-equipped to contribute effectively as medical assistants in healthcare settings.
Certification Exam Preparation
Preparing for the certification exam is crucial for medical assistants. It validates their skills, boosts credibility, and enhances job prospects and earnings.
Certification signifies a commitment to quality patient care and industry standards, making it essential for their career.
Tips and Resources for Successful Exam Preparation
Preparation is key for passing the medical assistant certification exam. Here are valuable tips and resources for your success:
Review Study Guides: Use reputable study guides for the CMA or RMA exams.
Practice Exams: Familiarize yourself with the exam format and questions through practice exams.
Online Review Courses: Enroll in structured online review courses with study plans and resources.
Flashcards: Create or use flashcards to memorize essential information.
Study Groups: Collaborate with peers in study groups for discussion and reinforcement.
Textbooks: Refer to recommended textbooks from your medical assistant program for in-depth study.
Interactive Apps: Download study apps for quizzes and interactive materials to reinforce your knowledge.
Career Opportunities
A career as a certified medical assistant (CMA) offers numerous job opportunities in healthcare. Explore these pathways:
Hospital Settings: CMAs can assist physicians and nurses in various hospital departments.
Physician's Offices: Many CMAs find roles in private or group medical practices, handling clinical and administrative tasks.
Outpatient Care Centers: CMAs support patient care in ambulatory surgery centers and rehabilitation clinics.
Nursing Homes: CMAs provide care for residents in long-term care facilities.
Urgent Care Centers: CMAs assist with patient triage and procedures in urgent care settings.
Specialized Clinics: CMAs work in dermatology, cardiology, or pediatrics clinics.
Health Insurance Companies: Some CMAs review medical records and claims for health insurance providers.
Potential Workplaces and Salary Ranges
Certified medical assistants (CMAs) enjoy a variety of workplace options within the healthcare sector, each offering distinct salary ranges. Here are some examples:
Hospital Settings:
Potential Workplace: Hospitals, including emergency rooms, surgical units, and general wards.
Salary Range: Hospital-based CMAs can earn a median annual salary ranging from $30,000 to $45,000, depending on experience and location.
Physician's Offices:
Potential Workplace: Private or group medical practices, primary care clinics.
Salary Range: CMAs in physician's offices typically earn $28,000 to $40,000 annually.
Outpatient Care Centers:
Potential Workplace: Ambulatory surgery centers and rehabilitation clinics.
Salary Range: CMAs in outpatient care centers can expect salaries ranging from $30,000 to $45,000 annually.
Nursing Homes and Long-Term Care Facilities:
Potential Workplace: Nursing homes, assisted living facilities.
Salary Range: CMAs working in long-term care settings may earn between $28,000 and $40,000 annually.
Urgent Care Centers:
Potential Workplace: Urgent care facilities.
Salary Range: CMAs in urgent care centers typically earn salaries ranging from $30,000 to $45,000 annually.
Specialized Clinics:
Potential Workplace: Specialty clinics such as dermatology, cardiology, or pediatrics.
Salary Range: CMAs in specialized clinics can earn median annual salaries between $30,000 and $45,000, depending on location and experience.
Health Insurance Companies:
Potential Workplace: Health insurance providers, reviewing medical records and claims.
Salary Range: CMAs in health insurance companies may earn salaries of $30,000 to $50,000 per year, depending on experience and responsibilities.
These salary ranges can vary based on geographic location, years of experience, and specific job responsibilities within each workplace setting.
Conclusion
Online career training for certified medical assistants opens doors to a flexible and rewarding healthcare career.
With accessibility to certification preparation, practical experience, and diverse employment opportunities, aspiring CMAs can quickly enter the field and make a meaningful impact on patient care.
This path offers job stability, competitive compensation, and growth potential, making it a valuable choice in the healthcare sector.