Job hunting is not an easy task, especially in times of crisis. Some people spend several months and years looking for a job before getting hired. The job market has been particularly difficult over the past year due to the global health crisis.
Luckily for job seekers, they don't have to go out and submit resumes from building to building prior to the internet and mobile devices. Both employers and job seekers can now connect via websites and apps, making the hiring process more efficient.
In this particular article, I will talk about the Zoek job board, which caters to various companies and industries. I will feature the company, the job board's features, and how job seekers and employers can take advantage of the platform. If you want to know more, continue reading below.
Examining Employment Websites and Job Boards
Taking a Close Look at the Zoek Job Board
Innovative Features of the Zoek Job Board
Setting Up a Zoek Candidate Profile
Zoek App for Android Devices
Zoek App for iOS Devices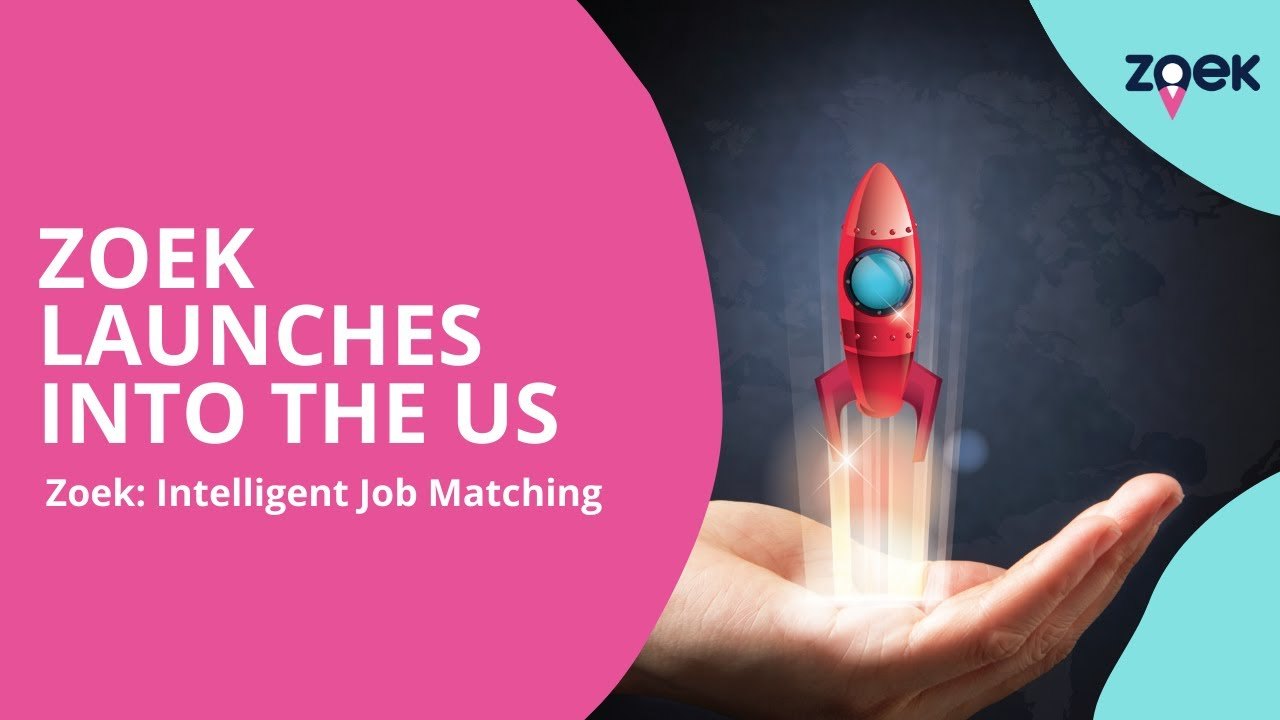 Examining Employment Websites and Job Boards
Employment websites are designed to help employers find quality employees for their vacancies while assisting job seekers in finding the ideal work for them.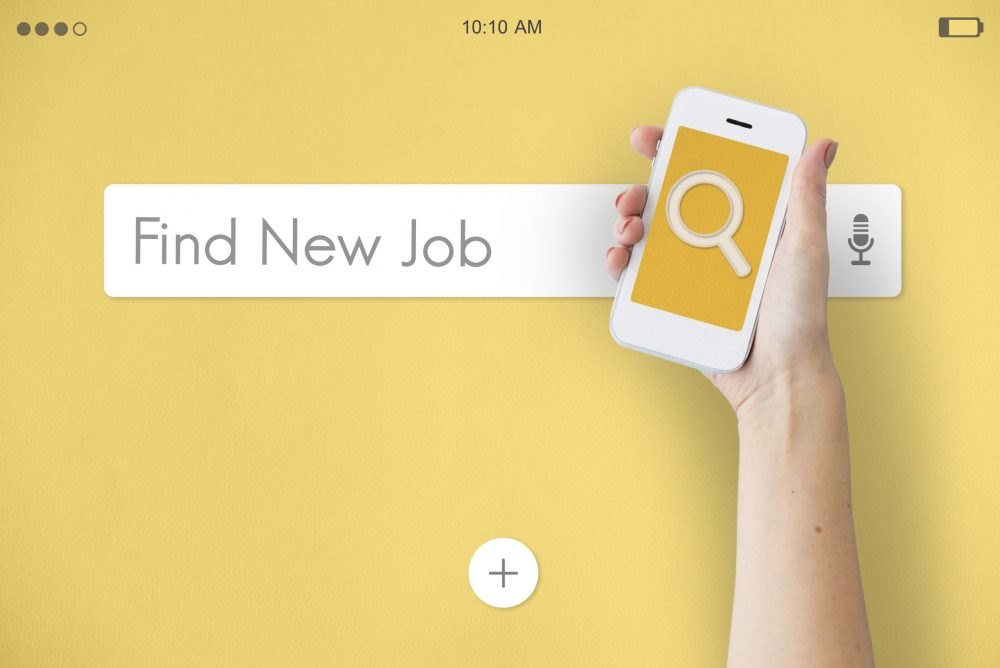 Job boards are employment websites that are used by employers to post their job vacancies and where job seekers can find them and submit their application.
Most job boards are used free of charge by job seekers but when it comes to hiring companies, these sites may offer free accounts and premium ones. Other job boards are even 100% paid service for employers.
What attracts both job seekers and hirers to job boards is their popularity online. Since millions of people use these sites, it's only logical for both parties to use these sites.
Advantages of Using Job Boards
As I mentioned earlier, job boards are already an established way to advertise jobs so it gives employers access to millions of potential candidates for their vacancies.
Additionally, job boards often have their own databases, where job seekers upload their resumes. This means that hiring companies will even be able to contact those who do not submit applications.
Meanwhile, job seekers benefit from the applicant tracking system (ATS) that most job boards use. These systems make it easier for them to track their progress in a particular application process they entered.
Taking a Close Look at the Zoek Job Board
While there are lots of job boards that you can access online, I want to feature one in particular for this article. I'm talking about Zoek, currently the fastest-growing job board in the US, UK, and India.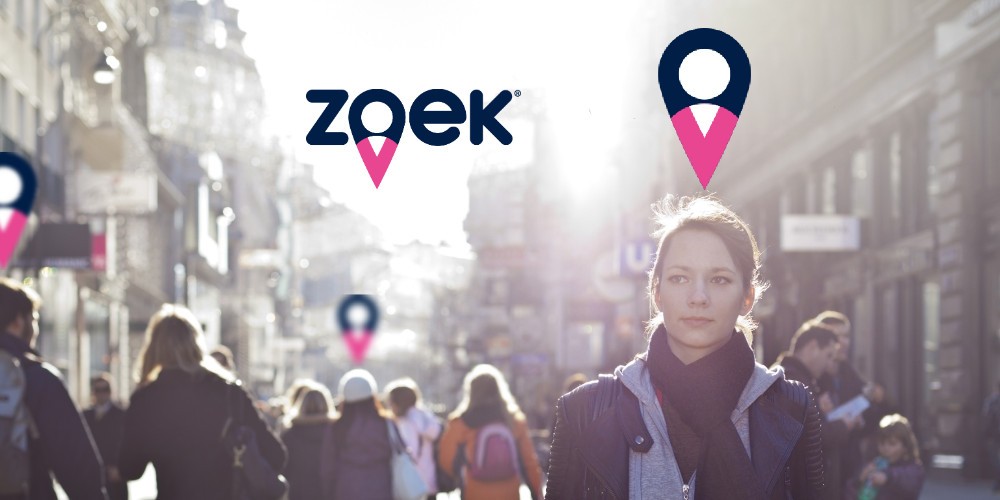 What Zoek promises is that its intelligent job matching technology accurately matches job seekers with jobs from employers based on their skills and qualifications.
According to its website, the company personalizes job results based on the candidates' chosen key skills, job titles, and experiences.
The system continuously learns from users' searches and applications.
About the Company
Zoek was founded in 2016 by its current chief executive officer (CEO) Matthew Sanders. The company name originated from the Netherlands because Sanders wanted to incorporate his Dutch roots.
The Dutch word "zoek", pronounced as "zook", means "search". It reflects the objective of the company to help job seekers that are searching for their next job by connecting them to companies who are hiring.
The company's mission is to use innovative technology to revolutionize the global job board market and deliver great experience to candidates and value to hiring companies.
Innovative Features of the Zoek Job Board
The Zoek job board has a multitude of features but what caught my eye the most was its Search with CV feature. It allows the AI to automatically search for job matches based on the CV a job seeker uploads.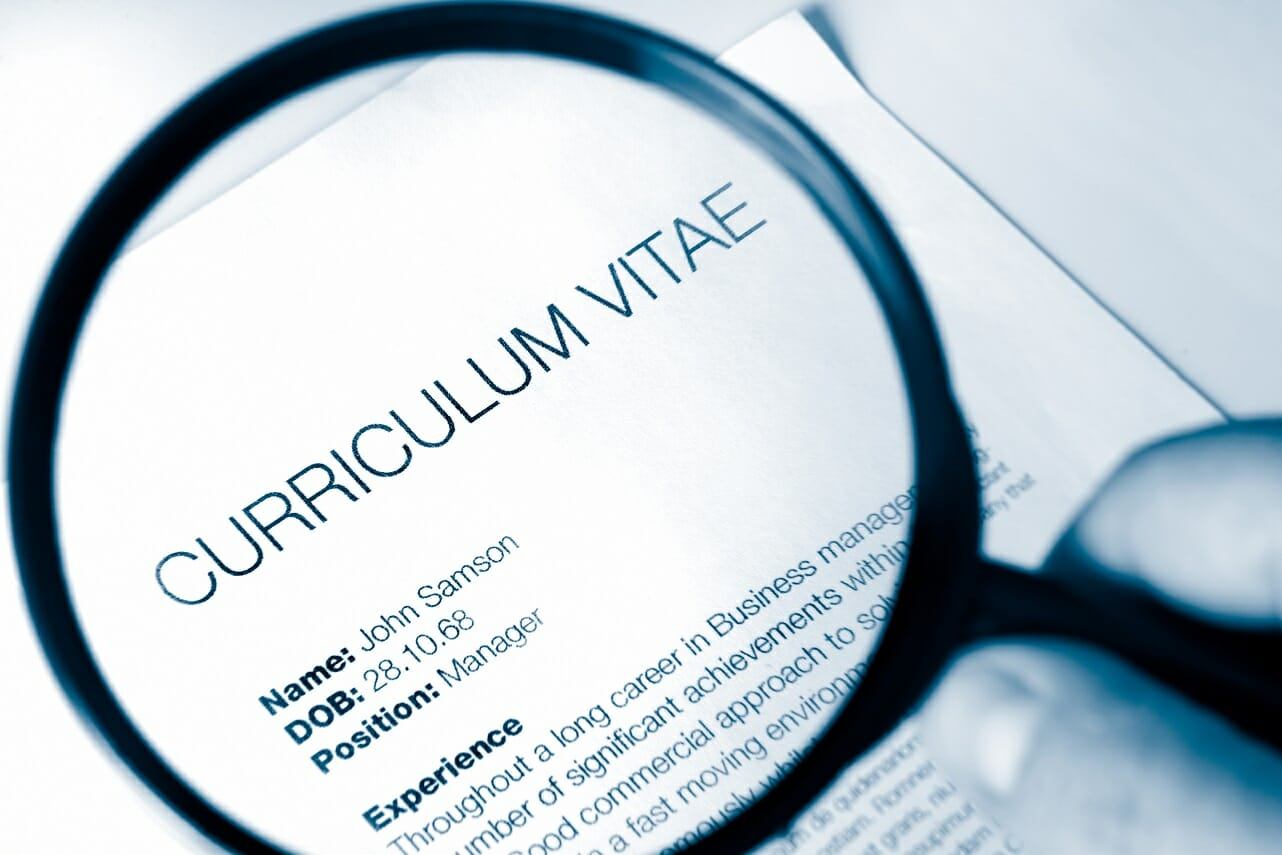 What the AI technology does is to extract the candidate's key skills, qualifications, and experiences from the uploaded CV and gather the most relevant job matches based on these data.
Another innovation that Zoek offers is its Job Cart feature that enables job seekers to send applications to up to 10 job vacancies with a single submission, making the process more efficient and time-saving.
Other Notable Features of Zoek
This job board also has Job Alerts feature that automatically sends out emails and push notifications about any relevant job matches based on a user's saved search criteria.
In order to help people write a good CV, the site also incorporated an Instant CV feature that creates a CV based on information provided on the user's Zoek profile.
Just like any other job board, Zoek also has an advanced search feature that uses different search filters so that its job matching system could further narrow down the results it generates.
Setting Up a Zoek Candidate Profile
When using any job board, it typically starts with creating a profile and setting up one with Zoek is quite simple. You just need to click the Login/Register button on top of the screen.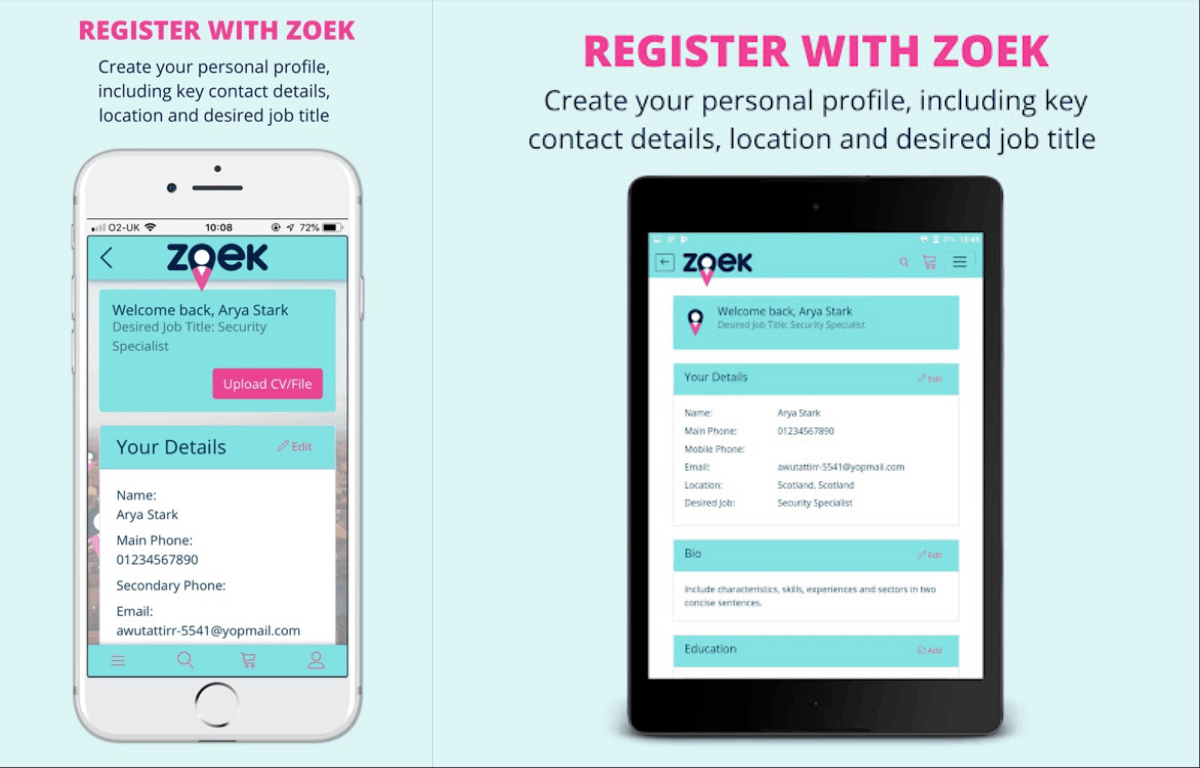 From there, it will ask you for your email and other personal details, including your preferred location and job title.
Once you're done with the registration, you'd be able to edit your bio to add other information. Complete the details about your education, key skills, and work experience, and any other work-related details that could set you apart from other candidates.
You will be able to upload your CV by going to My Documents. You can also upload or create your cover letter here.
Creating an Instant CV with Zoek
I mentioned earlier about the Instant CV feature that you can use with Zoek. Creating an instant CV using your completed profile is actually really easy to do.
You just need to be logged in to your Zoek account and make sure that your profile is complete. Click on the My Documents button and scroll down until you see Generate a new CV using your Zoek profile.
Click on the button and voila! A newly generated CV will appear in your CVs section. You can download this and use it for your application submissions.
Zoek App for Android Devices
While the Zoek job board is known for its official website, the company also developed mobile apps. This allows job hunters to have complete freedom to check-up on their applications any time. This also lets them find recently posted jobs and apply to them quickly.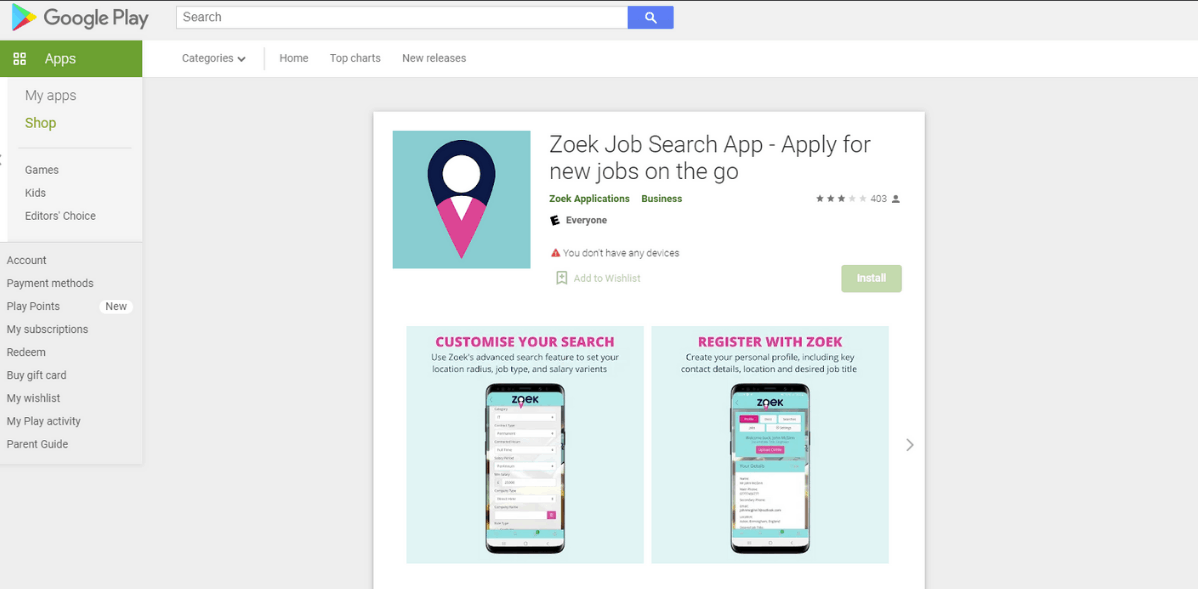 For Android users, you will find it on the Google Play Store in the Business category under the name "Zoek Job Search App – Apply for new jobs on the go".
The Zoek app is relatively new but has been downloaded more than 100,000 times.
The Android version of the app is currently rated at 3.0 out of 5 stars based on just over 400 user reviews.
Downloading and Installing the Android App
The Zoek app has a file size of 3.8 MB and will require your device to run on Android 5.0 and up in order to function properly.
It is currently on version 3.0.12 and was last updated on January 28, 2021.
To download and install, tap on the Install button and wait for the download process to be completed. Once all files are downloaded, it will automatically begin installation on your device.
Zoek App for iOS Devices
Meanwhile, if you're an iOS user, open your Apple App Store to search for the app. You will find it in the Business category under the name "Zoek Job Search".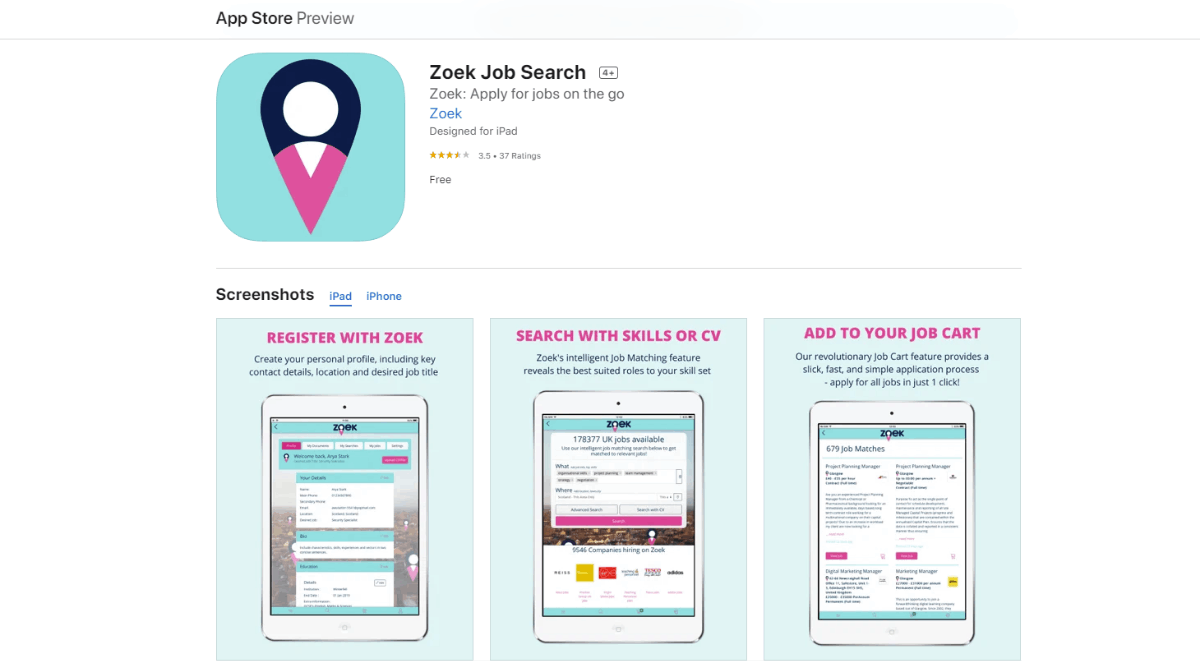 The iOS version of the Zoek app has a current rating of 3.5 out of 5 stars based on less than 100 user reviews.
Downloading and Installing the iOS app
This version of the app requires 10.3 MB of space. It requires iOS 9.0 or later for both the iPhone and the iPod touch.
It can also be used on an iPad provided that it runs iPadOS 9.0 or later and with Mac as long as it has macOS 11.0 or later.
To initiate the download process, tap on the Get button and it will automatically begin downloading the files. Once all files have been downloaded, it will automatically start installing to your device.
Conclusion
Overall, my experience using both the Zoek website and app was a good one. I prefer to use the website when I'm at home and have access to my desktop PC but I automatically turn to the app whenever I go out. The features I mentioned earlier are truly quite innovative, especially the Instant CV and the Job Cart ones.
If you're someone looking for a job right now and you're tired of sifting through thousands of job posts, I recommend that you try Zoek and discover the difference its intelligent job matching technology makes in your job hunt. Good luck!