Shining all the limelight towards itself, YunoJuno has gained immense popularity among other robust platforms that provide job hiring services. With YunoJuno, you can hire freelancers for free, or if you are a freelancer, you can get yourself enrolled in a company.
Considering the employment evolution, YunoJuno makes it easier for you to readily access all the right talent and manage your freelance workforce. You can access the best projects on YunoJuno that pays for your hard work with timely payments.
From project managers to developers, there is a vast pool of freelancers in this elite platform, YunoJuno. Let us dive into more information about YunoJuno through this descriptive guide, which tells you everything if you are looking to find a decent job for yourself.
What Is YunoJuno?
YunoJuno For Freelancers
YunoJuno For Companies
Freelance Categories On YunoJuno
IR35 Checked -The Reason To Choose YunoJuno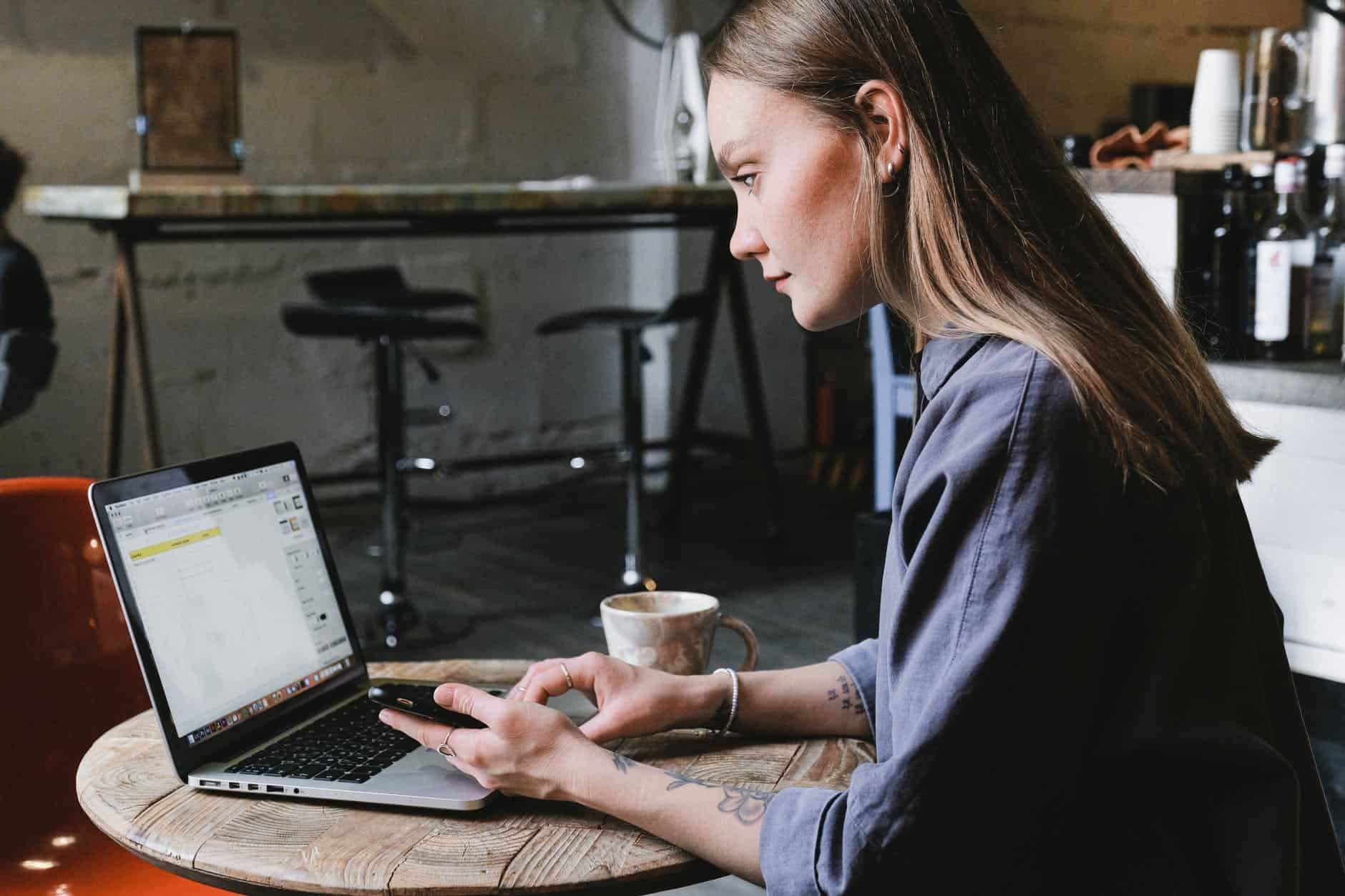 What Is YunoJuno?
YunoJuno is all about hiring, managing, and earning with confidence. It is an online platform that is developed by a group of extremely work-driven people for the presently work-driving people. It is revolutionizing the future of work by focusing on the pattern of the work cycle, which runs amidst freelancers and recruiters.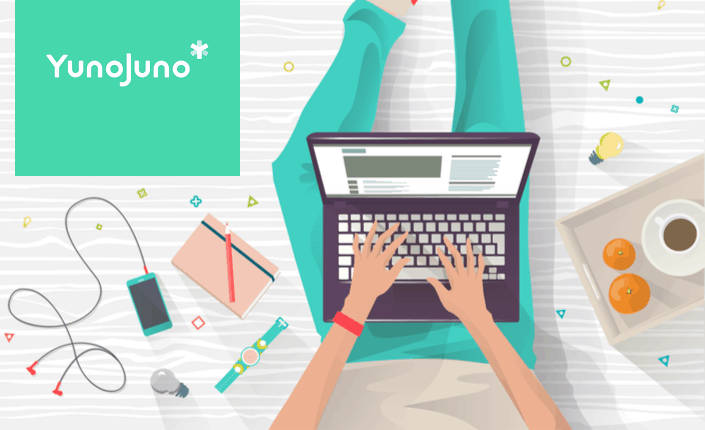 It is a full-fledged platform that supports every part of the process. From finding suitable freelancers for you to having one-on-one communication with them, from contract and time management to billings and analytics, it keeps everything in check.
YJ was started as a curated marketplace for creative industries and budding startups that are lurking around for people that can offer deadlines and work requirements. Eventually, it turns out that YunoJuno is now one of the UK's most elite freelance creative networks.
YunoJuno's Mission
The world is constantly switching to freelancing for employment and earning, especially in the creative and tech sectors. Freelancers are the single most valuable possession in the labor market with expertise skills.
Stepping into the future reality, YunoJuno wants to create a marketplace that is easy to find and hire freelancers. Their vision is focused around these six words " the best workplace in the world."
For the past 60 months, YunoJuno has been excelling in its very agenda of bridging the gap between recruiters and freelancers. However, these two terms are not at all mutually exclusive but are on the rise of co-existence in the marketplace. YunoJuno is just making this coexistence easier!
YunoJuno For Freelancers
YunoJuno caters to freelancers and employers who are inclined to the creative, tech, and marketing sectors. It is a huge community of high-quality freelancers that do background checks before accepting freelancers to their network.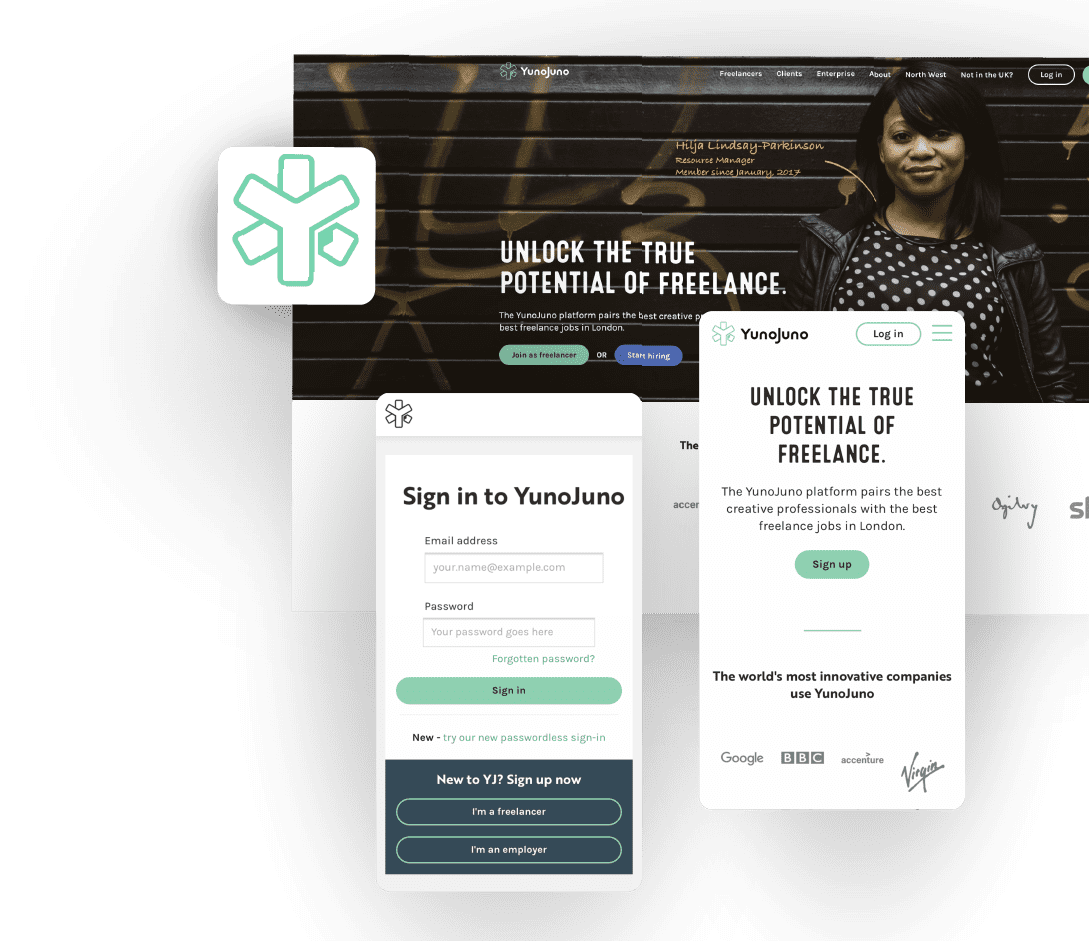 YunoJuno does this by requesting a pile of information about freelancers' premium and core skills, what their bio looks like, a minimum of three pieces of their work history, and at least two references. If you are a freelancer seeking employment, you must fill these details with as much information as possible.
YJ is free to use for freelancers. If you have been assigned a contract, followed by a timesheet provided by the client, an invoice is made by YJ. This invoice includes the recruiters' charges, your rate, plus the YJ's booking fee. Hence, there are no cuts to your hard work in any way.
How Does YunoJuno Works For Freelancers?
If you are new to YunoJuno, first of all, build a freelance profile, which is up-to-date and is helpful for clients in understanding your core skills. Your profile is what your recruiter will initially see, so try to make it informative and appealing.
Secondly, start accepting or applying for project briefs. This means that all your project briefs, already enlisted by recruiters, will be matched according to the profile that you will create. Start shortlisting yourself the ones that intrigue you and match your interests.
Lastly, level up your work and get paid in 14 days. Yes, YJ will take care of payments, and you don't need to stress. Once your work is done on time and submitted to your company, you can then send your invoice to YunoJuno, and your payment will be paid within 14 days.
YunoJuno For Companies
YJ is used by 7,000 companies worldwide, and there are two million UK freelancers on the platform, which is constantly increasing. It has delivered strategic and commercial advantages for various organizations throughout the country.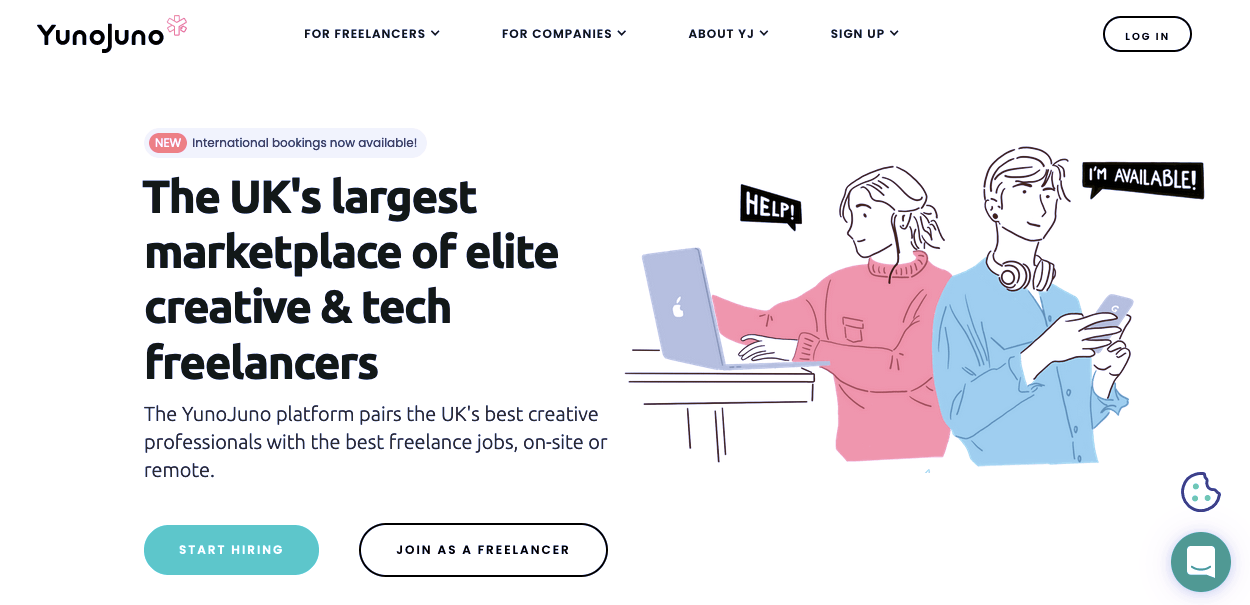 The prime advantages of YunoJuno include integrated payments, which are in the form of a consolidated invoice and contain all the necessary information like Tax deductions etc.
It also provides better supplier management so that you can manage all your recruiters from one place.
Apart from the above-mentioned benefits, it caters to and exceeds the account management, improved data, and insights with full compliance, including the right to work. Big brands like Netflix, BBC, Google, and many more have chosen YunoJuno because it lets them control their workforce productively.
How To Hire Freelancers For Your Company?
YunoJuno has the best pool for freelancers as they pick their associates very systematically. And to hire such extraordinarily talented freelancers for your company, start by creating a project brief. In this, you will be asked a few questions regarding what you are looking for.
After the questionnaire, among the top-notch applicants, select your freelancers; YJ will bring you plenty of options that will match your brief. You can view their relevant information and can even speak to them directly about your project.
Lastly, get your job done by your digitally hand-picked freelancers. YJ will take care of all the timesheets, payments, and compliances. You can see your bookings, transactions, and conversations anytime in your dashboard, making it easier to keep track of your activities and work.
Freelance Categories On YunoJuno
You can find many jobs on YunoJuno, but there are prominent categories that offer highly skilled and expert freelancers to get the work done right. First, one being creatives. It's not like average art jobs; these creatives include creative designers, art directors, creative strategists for big brands and companies.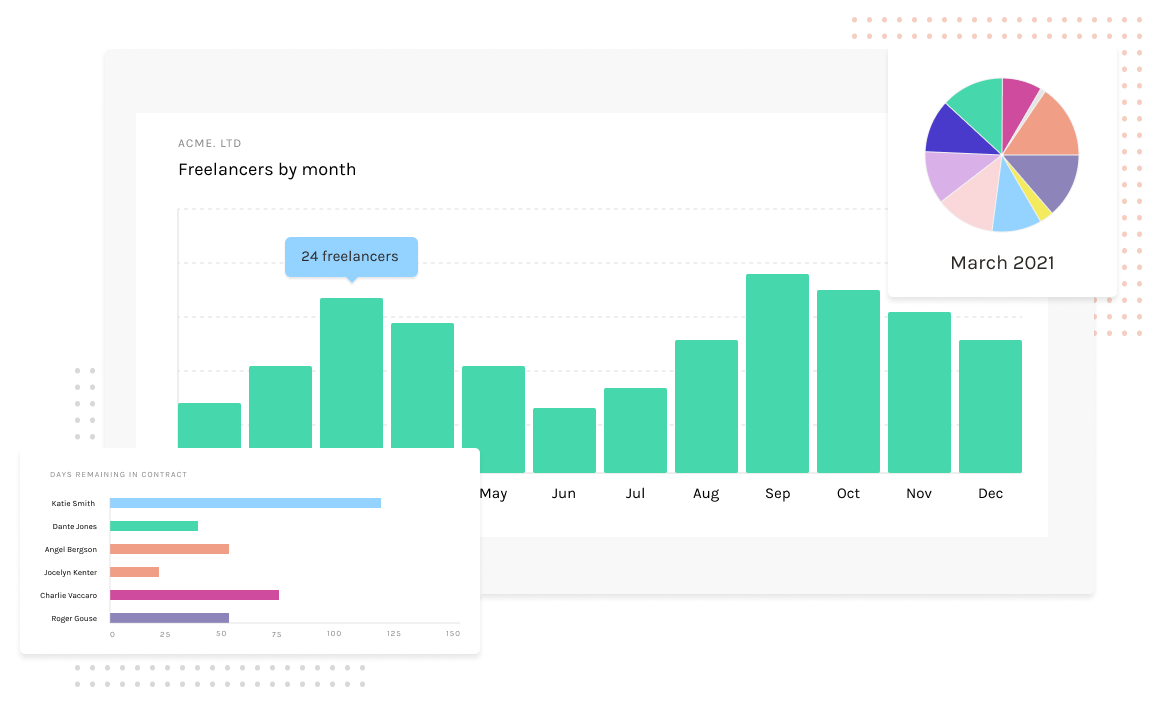 The next ones on the list are developers, mostly hired by edge start-ups and brands for their websites. In this category, the ones that always remain in demand are frontend developers, app developers, backend developers, etc. Software engineers and Computer Application graduates can apply for jobs in this category.
Then comes the designers; they can be related to graphics, presentation. UI, illustrators, 3D, etc. Film and Motion is another class that has fantastic opportunities for freelancers. It covers graphics, animation, videography, editing, 3D designing, and a lot more related to motion and visuals.
PR, Marketing, And Many More
If the content is the right hand of the digital world, then marketing is the left hand. Both these work parallel to each other. So, there are many marketing sectors with vivid job opportunities like digital marketing managers, content specialists, SEM specialists, etc.
Then there are PR's that are responsible for the public image of your brand; many freelancers enroll for this as well. A big thumbs up to the project management team, as they have duties assigned for program managers, business analysts, resource managers, etc.
Another rapidly growing field is social. We can't deny that we live in a world of social media. Hence, freelancers for this category are verified writers, social media managers, and content strategists that increase your social media reach on giants like Instagram, Facebook, TikTok, etc.
IR35 Checked – The Reason To Choose YunoJuno
There are many other competing websites and apps that can provide the same services as YunoJuno does. But, what makes it unique is its IR35 done right. It has the strongest IR35 tool, with maximum coverage and protection.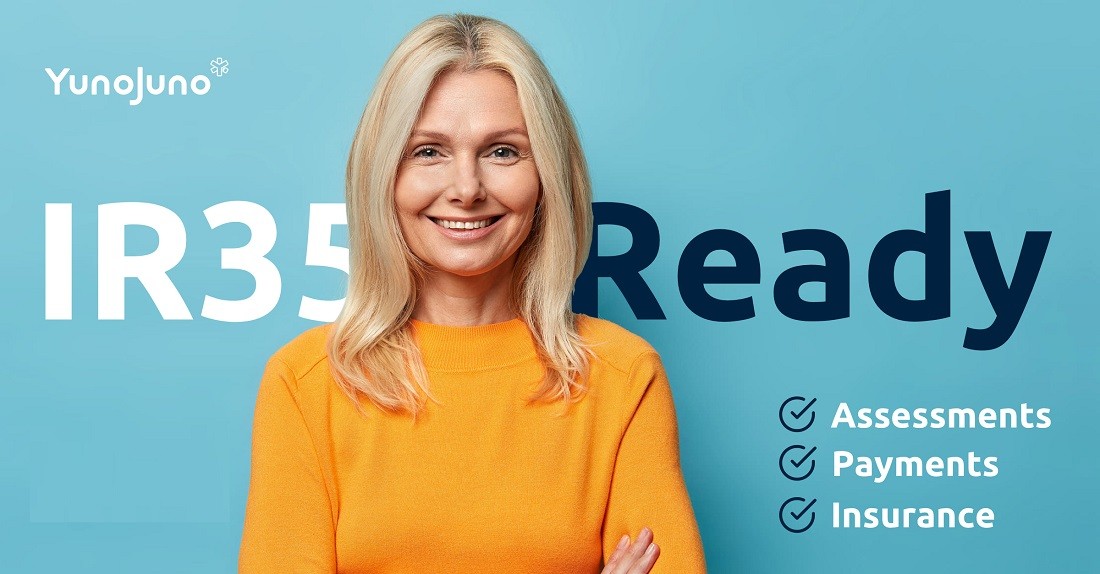 It has unparalleled transparency in the services and products towards the UK freelance economy. Not only this, YJ's ability to accommodate how you operate and manage real-time data is something worth praising. Again, the IR35 tools give you insights and control with an advanced interface to keep a record of everything.
With IR35 done right, YJ allows you to manage all your freelance engagements on a single platform. This means you are the controller of the entire process with clear audits of your decisions and full transparency on billing, communication, and contracts.
Benefits Of Being YunoJuno Member
Besides having the best freelance talent for creative and tech projects, YJ provides a quality curated and validated industry of freelancers. It follows a centralized and transparent process throughout with real-time support from their team members.
You get data and insights on all your bookings with electronic reports and audit trails. It has leading assessment tools designed by former HMRC employers. In contract check-ins through a single source and insurance coverage which is specifically designed for new IR35 rules.
The powerful freelance directory consists of freelancers who can be contacted from any source in one place. It can share a fully compliant SDS to all relevant parties and role-based assessment templates.
The Bottom Line
YJ is the United Kingdom's most favorite job recruitment platform, especially benefitting freelancers. It has better and advanced services that help it stand class-apart for other competitor platforms.
The idea behind it, its full-transparency policies, and IR35 considerations makes it the first choice for both hirers and freelancers to share their interests in such a trustworthy platform.