XPO Logistics is the world's top transportation and logistics services provider operating in over 30 countries.  
It is equipped with advanced technology features, physical assets and has a highly integrated network of people.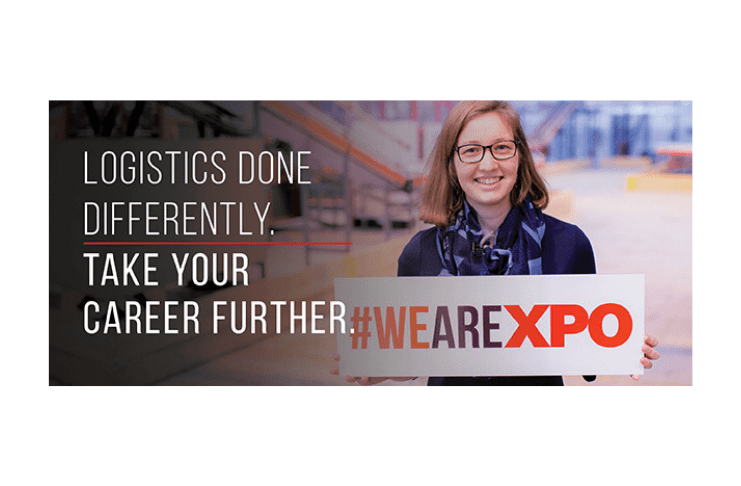 Applying for a Job at XPO
The company is not just good at serving thousands of business partners but can also be a great place to work. There are many benefits and amenities provided for all employees in different departments. No matter what is the position you are applying for, working at XPO would truly be a great pleasure.  
More About XPO Logistics
XPO Logistics, Incorporated is a popular corporation in the US operating as a third-party provider. It has approximately 50, 000 customers from over 32 countries. Its corporate headquarters is located in the town of Greenwich, Connecticut. The company's growth is on the ladder because it also has European headquarters right in the heart of Lyon, France.
Services include:
Ground and air expedited freight
Freight brokerage
Contract logistics  
Full truckload transportation  
Intermodal transportation and drayage
Global freight forwarding
Last mile logistics
Less-than-truckload transportation
Managed transportation
Last mile logistics, freight brokerage services, less-than-truckload, and contract logistics are now working together as a shared-space distribution model to provide faster and more efficient delivery. It uses data analysis to know what products are in demand and decide how to position goods nicely. Safety is one of the company's values which can help you feel sound when you get in.
Benefits of Working at XPO
XPO is offering solid employee benefits to let their workers feel they are greatly valued. This can also help attract and retain talents in the midst of competition. The company invested in both the overall health and the future of its workforce members.  
Health and Insurance
Employee's health means satisfaction for the company. It cannot just reduce healthcare costs in the organization but will make the company healthier as well. XPO's health and insurance benefits include Health, Dental, Vision, Long-term Disability, Life and Accidental Death and Dismemberment.   
Retirement and Financial
There are retirement plans the company offers to give their workers the best help they need when they retire. One of such benefits is the 401 (k) Plan. It is a retirement savings plan which allows their staffs to invest a small amount before taxes are taken out. Retirement plans also include Profit Sharing and Defined Contribution Pension Plan.
Vacation and Paid Time Off
The PTO policy of XPO Logistics provides paid sick leave, vacation, pregnancy leave and even personal time off. This will give staffs the right to spend life as they desire.   
There are bonus programs, employee discounts and many other benefits and amenities the company offers. Get in and you'll get all of them.
How to Apply
There are many job opportunities at XPO Logistics. The hiring process is just easy. If you would like to experience a positive environment with full team support, personalized development, and competitive pay, you can search what fits you best here.
Ready to give your best? Make a move and join the team!