For many people, having to leave home every day to work is one of the least enjoyable deeds of their day. Enduring crowds at the bus or subway, having to share the whole day with co-workers, or spend at least eight hours sitting in a cube is what they picture as the ideal job. For those, working from home is the most marvelous option. What should you do to get started? Keep reading to learn more about remote working.

Main Benefits of Remote Working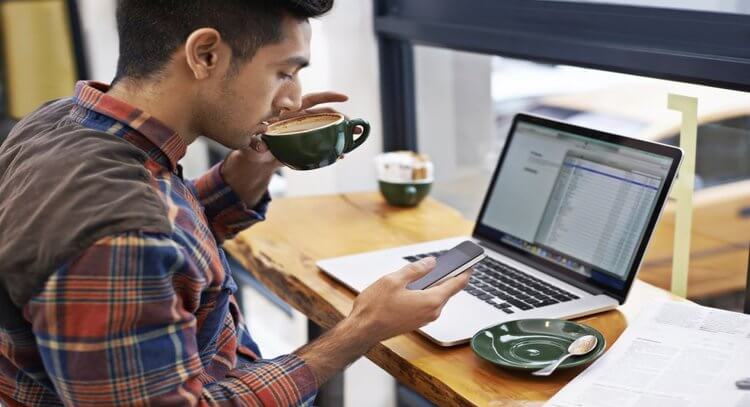 According to an article published in Forbes, the survey Work without Walls highlights the top 10 benefits of working from home for an employee.
To start with, work/home balance was on the top of the list. It is very suitable for family people, since they can maximize the time spent at home, while at the same time working. Right after this came saving gas and avoiding traffic as major advantages, since the latter is known to be a stress factor.
In the fourth place, working from home employees consider they can be more productive, since they have less distractions, which is the point that follows on the list. Higher productivity is also very much related to working at a quieter atmosphere and saving the time spent in long commutes.
Last but not least, being environmentally friendly is also a benefit, since there are many resources you can save by not leaving home to work.

The Challenge of Remote Working
Even though the benefits of teleworking are several and very valuable, it may also present its challenges to employees.
For starters, one of those challenges to face is the feeling of isolation that arises from not talking to anyone for hours on end. In line with this, maintaining an employee community and connection to your company's culture may not be simple, since there are less opportunities to connect, engage and build a sense of camaraderie with your team.A further challenge is that it renders switching off difficult, since the boundaries of working hours can be blurred. Since your home is also where you work, how can you define when to stop working? The lack of office routine can make hard to disregard task out of working hours. This is supported by findings from a recent report from the UN's International Labour Organisation (ILO), which found that 42% of regular home workers dealt with insomnia, while 41% suffered from stress. This was attributed to the lack of clear boundaries between professional and personal lives.
On the other hand, for some, working from home also causes the exact same opposite, that is, getting distracted or disregarding their tasks by getting involved in chores, having an unexpected visitor or being with your children. This may result in you not fulfilling your assigned tasks on time and it may prevent you from getting a promotion.
How Can I Start?
You might be wondering who can work from home and how can you start. There is a considerable array of professionals who can work from home, such as translators, writers, accountants, software programmers, among other. What is more, there is an ever-increasing number of companies offering remote job positions, since it can also be convenient for them.
To learn more about remote working, you can take a look at this online guide. You can also start applying for remote jobs from platforms such as Freelancer, Upwork and Workana, where you can set your professional profile and see the available job opportunities. Start your freelance career now!