If you are the type of person who is passionate about fashion and loves gaining access to the latest trends, working at Zara could be a dream come true. 
Zara is one of Inditex Distribution Group's companies. It is one of the biggest international fashion companies. 
Find out what it's like to work for an international fashion company. Also, learn more about job opportunities at Zara, how to get them, and the perks of the job in this article.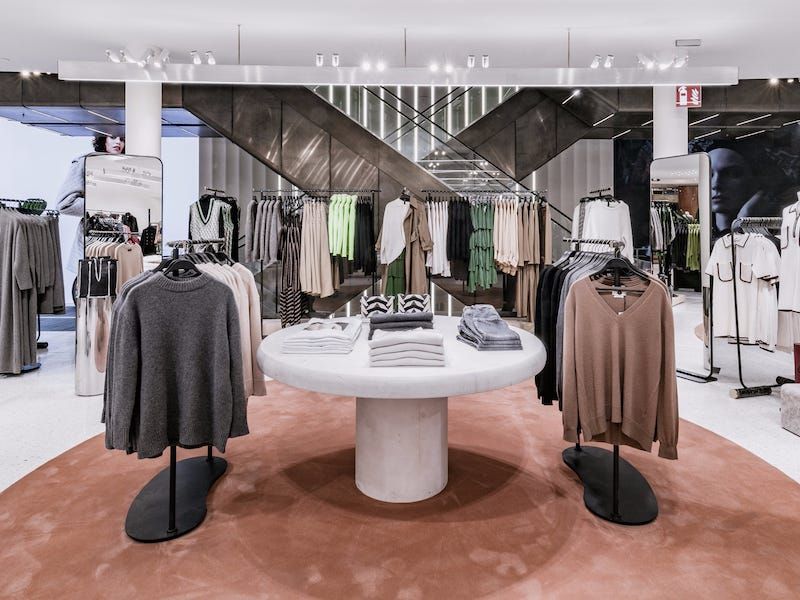 Zara: A Place of Fashion
Zara SA, stylized as ZARA, is a Spanish apparel retailer founded in 1975 by Amancio Ortega and Rosalía Mera. Its headquarters are at Arteixo (A Coruña), Spain, and it is the Inditex Group's largest company.
The company's products focus on "fast fashion," or mass producing fashion trends at a very low cost, allowing the company to gain high profits. These products range from clothing, accessories, shoes, swimwear, beauty, and perfume. 
Their business model includes design, production, distribution, and sales, through an extensive retail network. The retail company was ranked 30 on Interbrand's list of global brands in 2015. As of 2017, Zara manages up to 20 collections a year. 
From Zorba to Zara
Founder Amancio Ortega originally named the first store in 1975 Zorba after the classic film Zorba the Greek. After learning that there was a bar of the same name two blocks away from their location, he changed the name to create "Zara."
Store Jobs at Zara
Zara considers its employees to be members of a team who work together and collaborate efficiently to bring fashion toward their customers.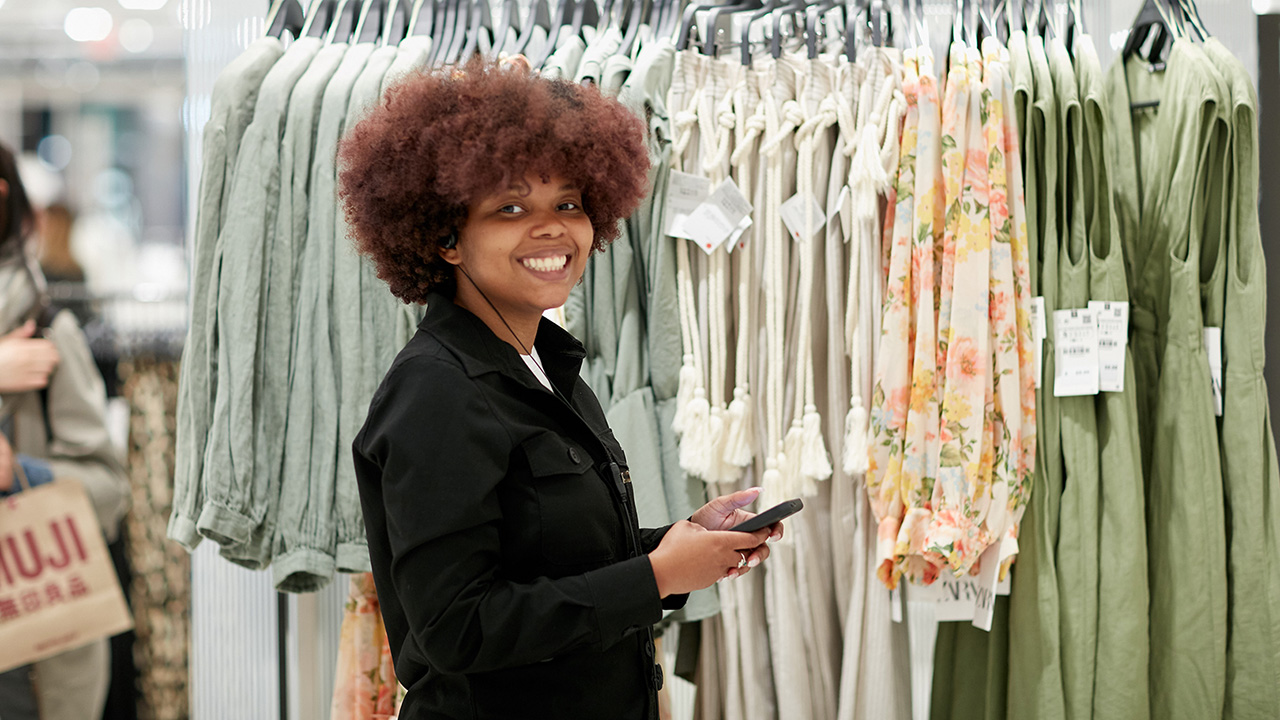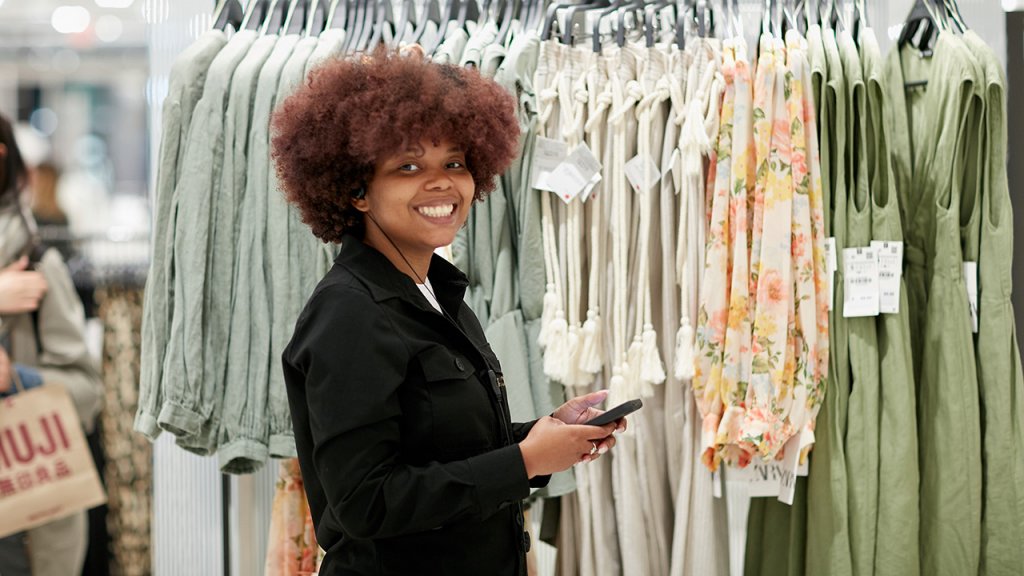 Their teams are divided into five main departments: sales, products, logistics, technology, and office. Being involved in sales means you get to work with the Store Team. 
Your main function is to know what customers want, capture trends, advise customers, and help the company improve its processes. Store staff is the first line of contact for customers.
Store Job Openings
Some of the positions you can apply for are sales assistants, visual merchandisers, stockroom associates, department managers, and store managers. 
Zara prides itself that it is part of Inditex's large chain of 7,400 plus stores that are eco-efficient and that they are in demand because of their 202 and counting markets worldwide.
Product and Logistics Jobs at Zara
If you're interested in production, the products department will be the right fit for you. Working with the product team involves being behind garment production.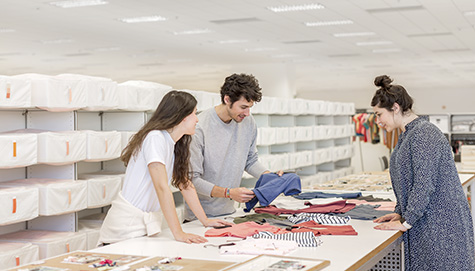 You will be part of the team that creates fashion collections and the image for each new campaign.  Zara's Product Team is part of Inditex's bigger company with more than 700 designers and is responsible for creating at least 50,000 creations per year. 
The team is composed of designers and product managers who have the analytical ability, instinct, and insight to enable product teams to capture the ever-changing fashion industry trends. 
Logistics Team
On the logistics team, you will be in charge of reaching the global area in a record time. Your team will improve processes and manage resources effectively. Getting the products to the stores and customers is a big responsibility.
The team is in a continuous search for optimizing and perfecting sustainability to serve as a logistical example globally. The team's goal is simple yet complex: to bring the product from the point of origin to its final destination — the store. 
Jobs in the Product Team include import, export, transport managers, logistics and operations leaders, and warehouse distributors and operators, who are responsible for bringing the products to the hands of the buyers. 
Tech and Office
The Technical Team is composed of tech leaders, software engineers, and junior developers. Their focus is on using data, systems, and e-commerce to bring innovation to all areas of the company.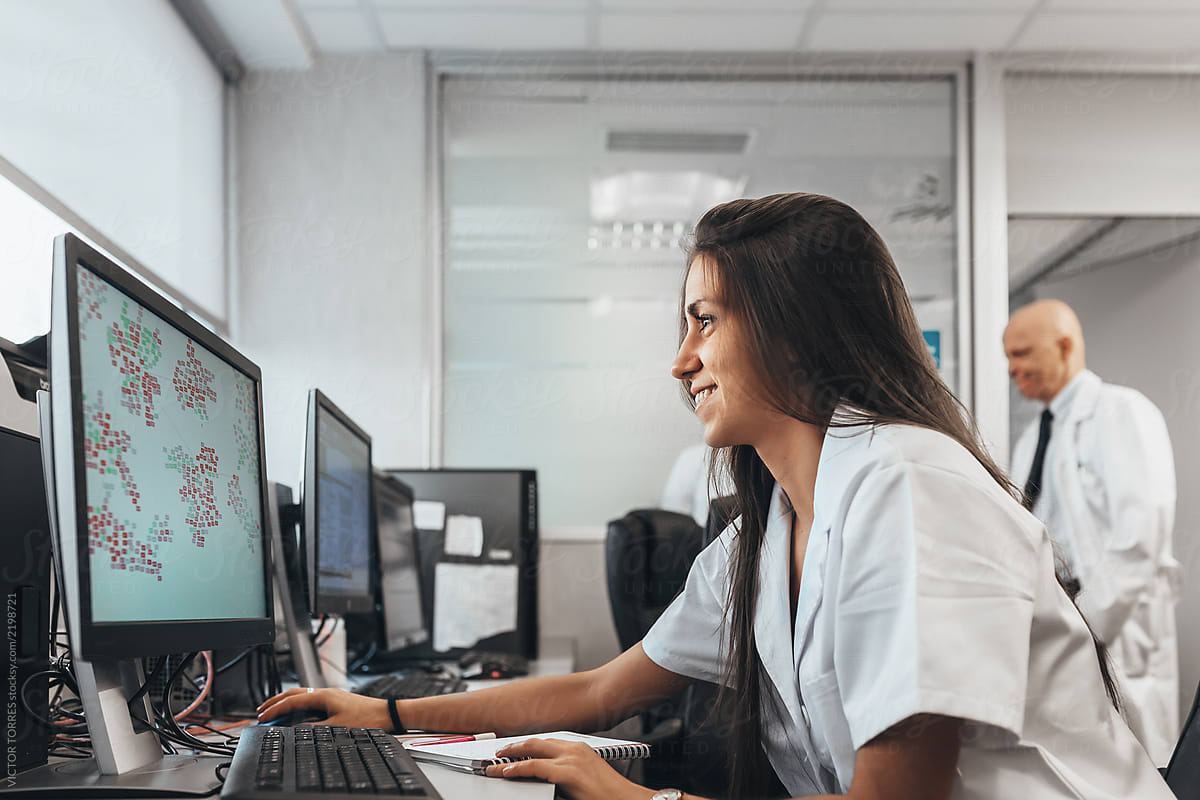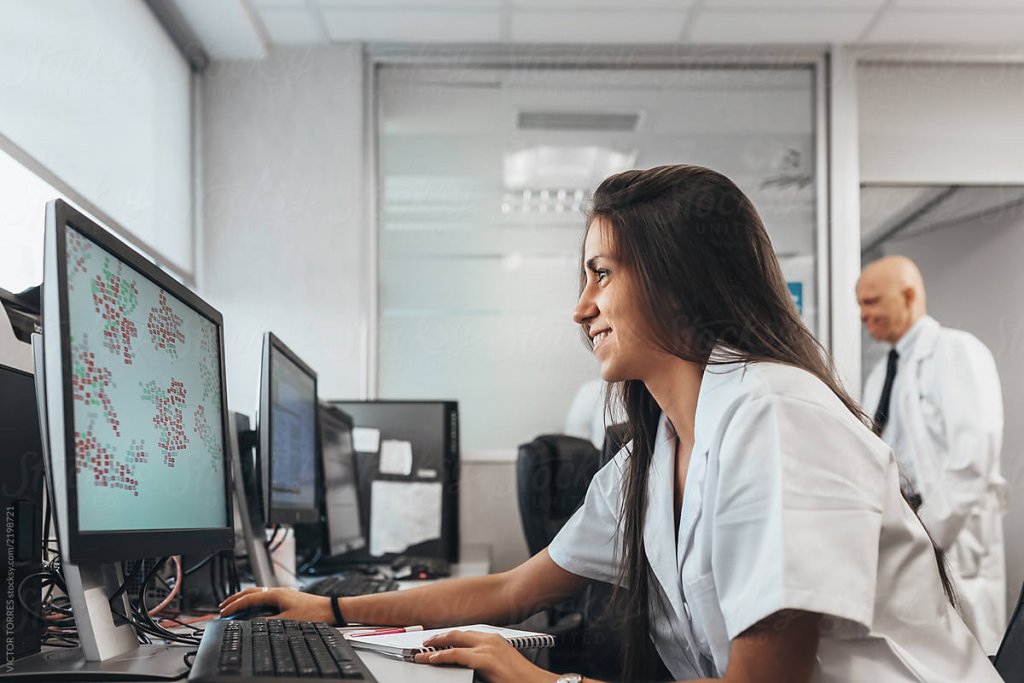 You must be a person who possesses patience because working with technology is filled with experimenting, failures, and repetition. If you choose the office department, you will design the IT system that holds together the whole business structure.
Office Team
If you're up for the challenge of overseeing how the company works and are interested in management and the paperwork, working at Zara's Office Team might be a treat. Office Team members require organization, attention to detail, and technological innovation. 
The Office Team is divided into Sustainability, Communications, Architecture, among many others that keep the company running smoothly.
Benefits of Working at Zara
Zara boasts of comprehensive and competitive incentive package and benefits for its team members. You will enjoy a set of benefits available for eligible employees, including opportunities for learning, discounts, and much more.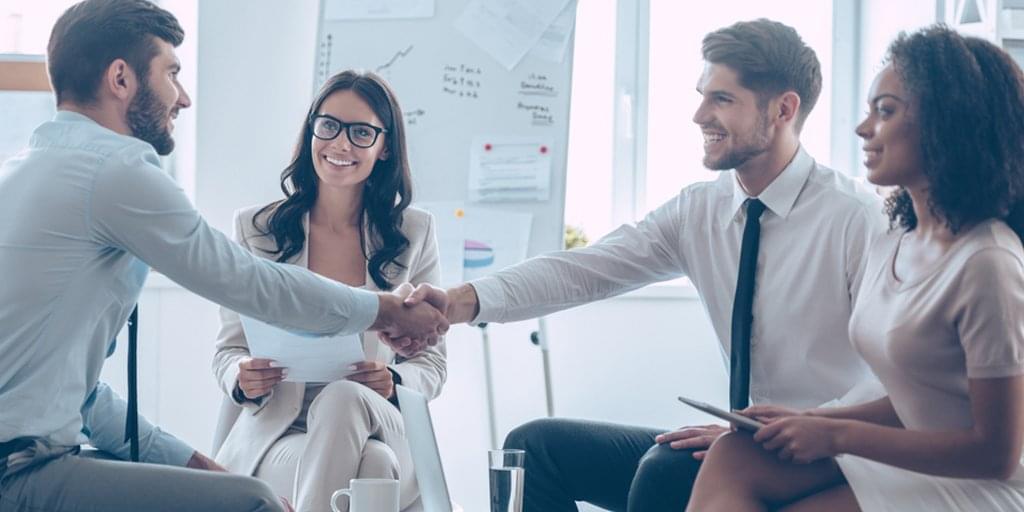 For starters, you will get health benefits including health and dental insurance. Moreover, you will get paid sick days and paid time off when needed. You will also have a flexible schedule to accommodate your needs.
What is more, you will enjoy a four-week vacation that can be broken up throughout the year. You will also have access to a 401K Retirement Plan.
You will enjoy Store Discounts of 25% on all Inditex groups' brands to top it all. The discounts are combinable with sales, and can also be used in physical stores and online stores through sales websites.
More Perks
Zara also offers its members a chance and opportunity to grow because they consider their internal talent to be their greatest asset. 
Through the INTALENT program and Inditex Go! program, which is available in 20 countries, workers have access to internal vacancies in line with their career preferences.
How to Apply for a Job at Zara
If it is your first job at Zara, they will help you find your place in one of their teams. You may start as a sales assistant and advance to positions such as Store Managers, Department Managers, and Operations Managers. You will have several career paths to choose from.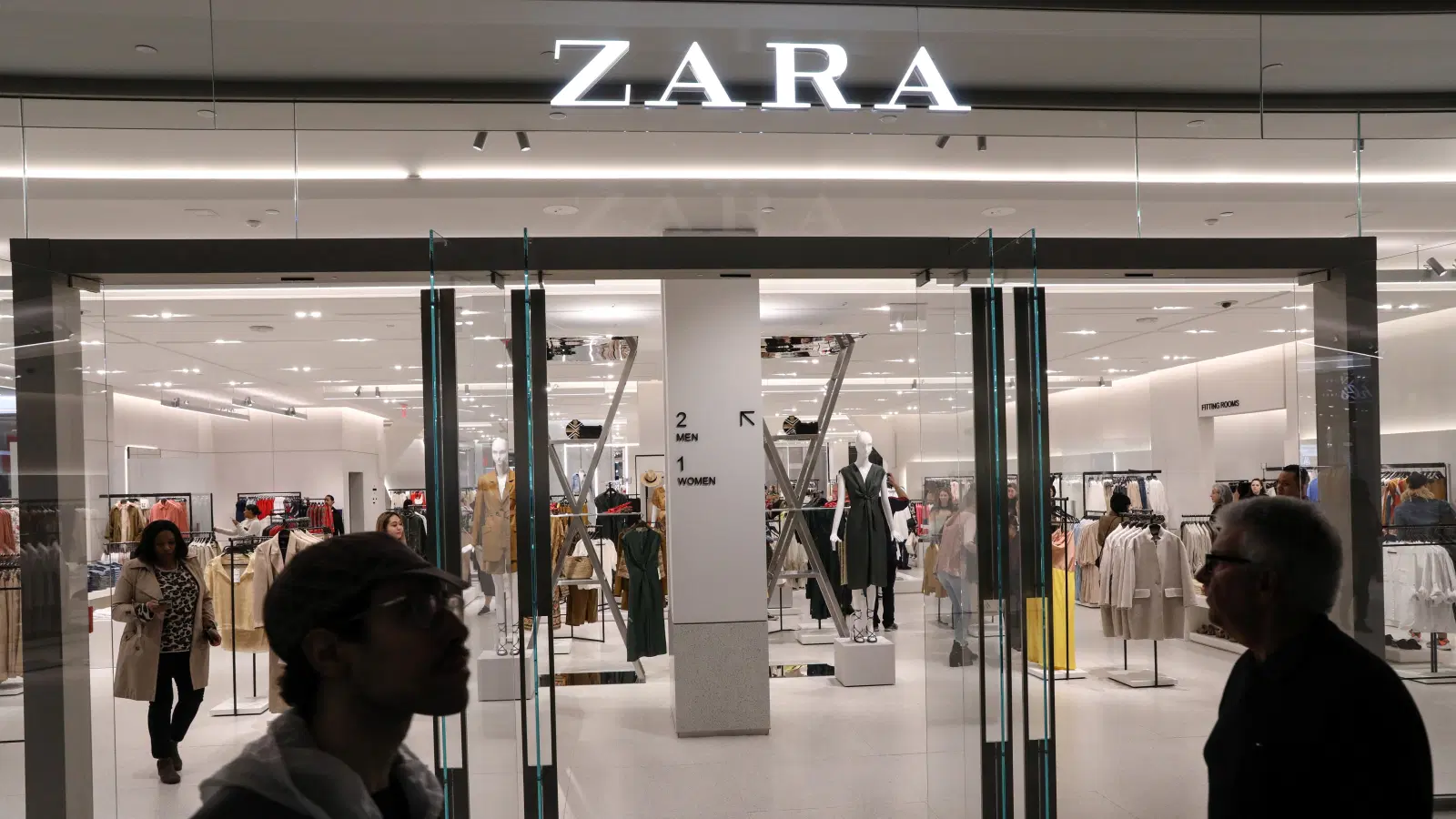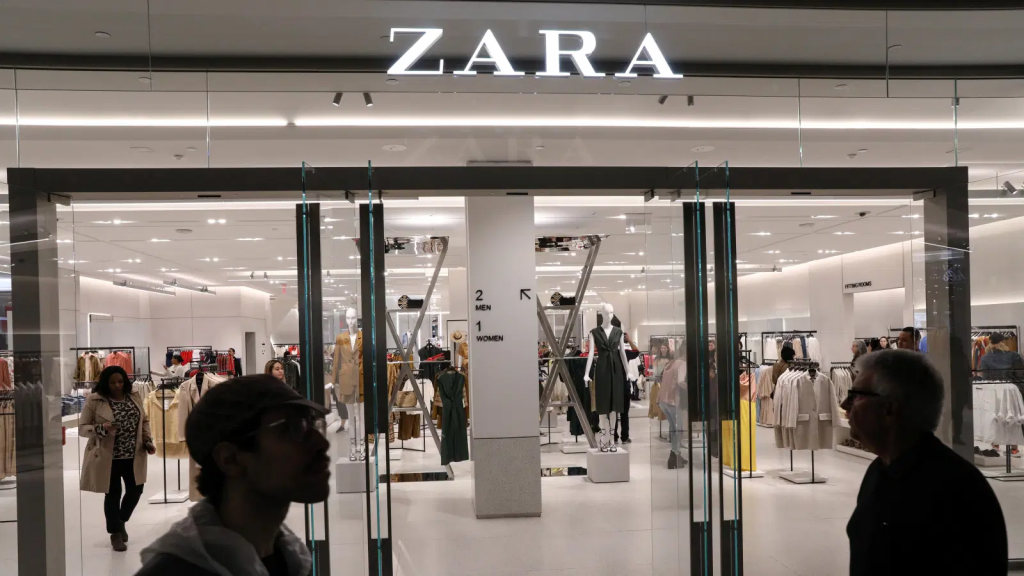 Zara tells us that if you're interested in becoming a part of their team, you have to do three things: show them who you are, show your interest in them, and fulfill their expectations. If you've been invited for an interview, that means you've caught their interest.
Don't be afraid to ask questions about the job, the responsibilities, and the tasks it entails. Speak up and express your uniqueness and own style. 
They won't be asking you about dates or specifics, but you have to ensure that you know their mission and goal at Inditex. Provide them with insights and opinions on how they can improve.
Moving Forward
Zara is looking for well-rounded, motivated, international, creative, energetic, clever, inventive, proactive, and dynamic individuals who have something to offer for their company. 
If you are interested in a job at Zara, search for job opportunities. Also, if you have any doubts, you can visit Inditex's website to learn more about their job opportunities and their company.
Working with Zara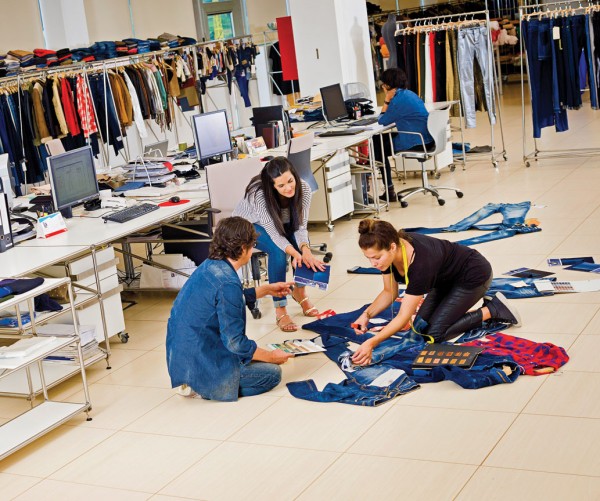 Zara is big on collaboration and working with a team but still keen on developing your own style, voice and expressing your individuality. 
As a member of the team, you'll be given responsibilities that match your skill. Whichever team you choose to be on, you will be well-taken care of and feel like you belong.
Communication and Technology
In addition to the on-the-job training that your experience will provide you, Zara will also provide you with more opportunities to learn through e-learning and training programs. 
Because Zara believes in open and collaborative communication, team members are connected through their internal app, INET, to ensure efficiency and openness. 
As for technology, you will be familiarized with different e-commerce platforms, in-store devices, RFID for stock management, and logistics delivery systems.
The Culture: Fashionably and Socially-Responsible
Zara's members get involved in community and development work through volunteering. You can become a charity ambassador for Inditex, promoting and participating in numerous social projects such as Salta, Teaming, and Social Energy.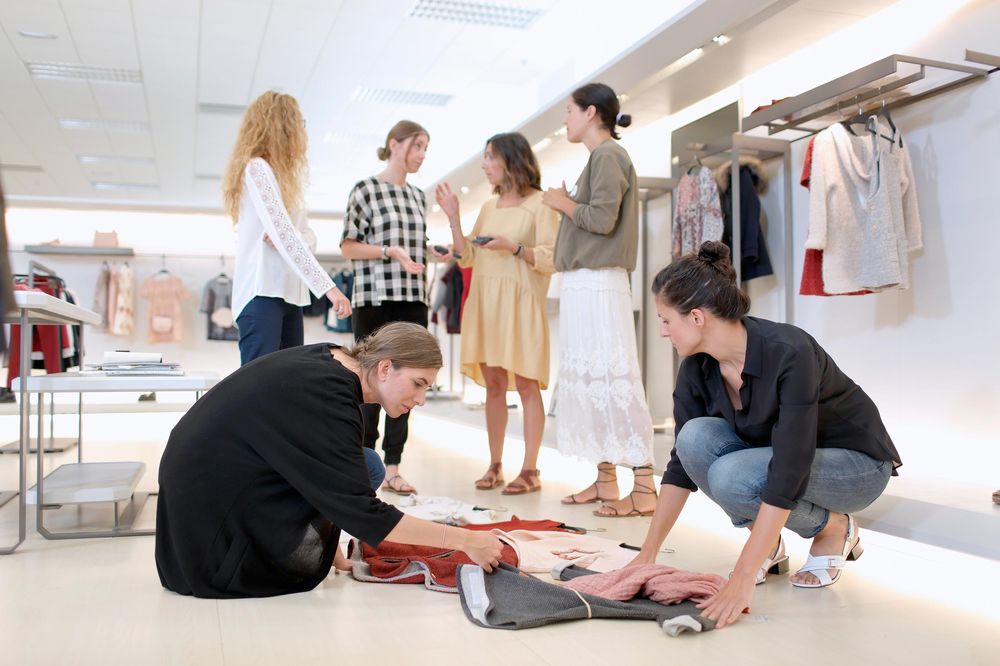 The company's values put a premium on teamwork, curiosity, diversity, sustainability, creativity, and humility. Zara claims that working with them is more than a job, but a lifestyle you can fully enjoy and benefit from.
Zara is committed to creating fashion that is sustainable and earth-friendly while reducing its environmental impact. They have also expressed community support by taking on social projects for the community.
Zara for the World
Zara has also involved itself in projects for clean water, biodiversity, and climate. It is also committed to using sustainable raw materials and recycled products. 
With its Environmental Sustainability Strategy 2025 in place, working for Zara is not just for yourself, but for the environment as well.
Conclusion
Finding the right job is never easy and job hunting can truly be a daunting task. But as they say, if you truly love what you do, you'll never work a day in your life. 
If you think Zara is the right fit for you, what are you waiting for? Apply at Zara and enjoy the time of your life working and earning while doing what you love the most.