If there is one industry that has suffered the most during this pandemic then it is the retail industry. As per the research done by Deloitte, top leaders in the industry are optimistic about reviving their businesses by adapting to new strategies. 
These will fuel growth and create jobs for everyone. In short, it is time for you to revamp your resume and get it out into the job market. One of the top players in the retail clothing business is Superdry PLC. Founded in 2003 with headquarters in England, UK, the brand is all about adapting to the digital culture. 
The company takes great pride in its growth story and believes that values and culture are paramount. They are always on the lookout for culturally fit candidates to lead their business. In this article, we will share with you everything that will help you to understand the company. 
About the Company 
Open Positions  
Education Qualification 
Superdry Culture and Values 
More Apprenticeship Programs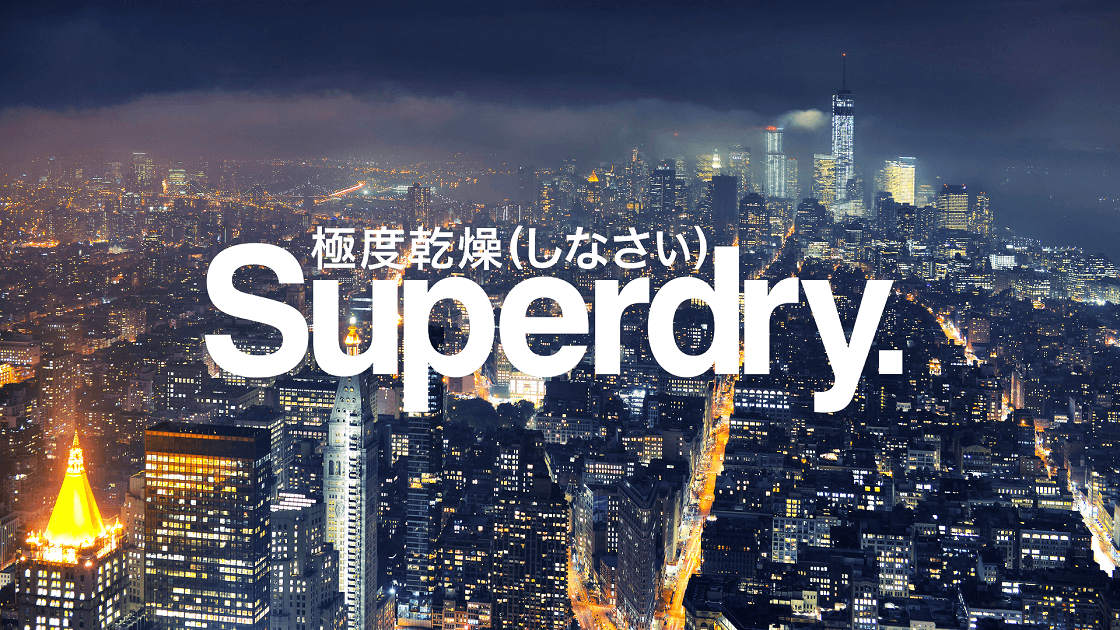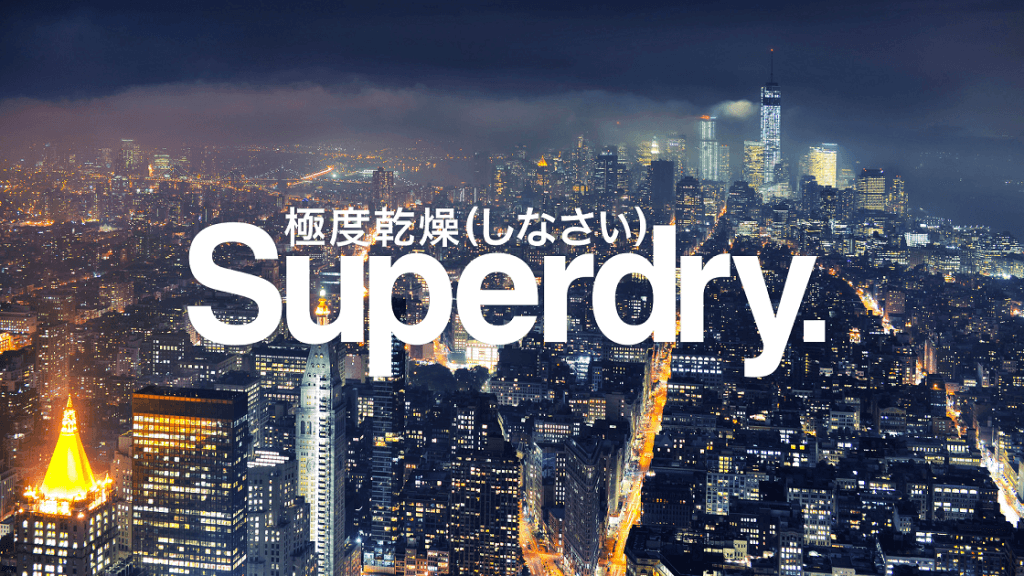 About the Company 
Superdry started as a small entrepreneurial venture around 18 years ago. With humble beginnings backed by impressive growth over the years, the company is now a large multinational company with a turnover of millions of dollars. The key people in the company are Peter Sjolander and Julian Dunkerton.  
The company currently operates in more than 42 countries. They offer different clothing across categories – Men, Women, Limited Edition and Sport. As a pro-climate company, Superdry has committed to producing clothing under the sustainability section. 
The tag they use under this category is Shop Conscious. The company offers jobs under two categories. The first one is in their head office, and the other one is in the retail business. 
Visit the careers section of the company to see all the available jobs. With a few clicks, you can apply to them directly from the website.
Employee Benefits  
There are some attractive benefits and perks while working at Superdry PLC. For example, you can get a hundred pounds to spend at the company's stores at least twice a year. The amount can differ if you are a part-time or full-time employee. 
Apart from that, you are entitled to get a 50% discount on all Superdry merchandise. Employees get a health cash plan, a pension plan, vouchers for child care, maternity and paternity benefits. 
Sick and bereavement leaves, on the job training, professional development and apprenticeship programs are all available.   
Open Positions  
Some positions are popular on the company's website, for example, assistant store manager, brand lead, and graphic designer. If you do not see a particular job that interests you, always use the keyword section from the sidebar on the left inside of the website.  
For a managerial position, you will not only have to achieve the targets set by the company but you will have to smash those targets. Customer excellence and passion for developing the team will be a huge plus when applying for this job. 
Lastly, communicating the Superdry culture to the customers and colleagues will help you to succeed in this job. By implementing these suggestions you will stand out as a great leader and manager.
How to Apply    
There are many ways to apply for a job at Superdry PLC. As mentioned earlier, you can visit the website and check out the career section. If you like a job that you see, click on the apply button. It will take you to the new user registration cum login page. Alternatively, you can also connect this page with your LinkedIn profile and apply for the position.  
Go to Glassdoor.com and type Superdry in the search button and click enter. Do not forget to add the location where you are applying. Next, review all the details about the job. Don't forget to check out the reviews of the past employees at Superdry. Lastly, click the apply now button that will take you to the website.  
Alternatively, go to Indeed.com, and follow the same process similar to Glassdoor. You can also filter jobs as per your preferences. Like job type, location and experience level and the relevance of the job. Lastly, you can add a particular job opening to your Wishlist once you log in to the profile.  
Expected Pay at Superdry     
As per the company, they pay a competitive salary to their employees. Even better, at least 10% above the national average. As per indeed.com, the average pay for an operation supervisor at Superdry is $9.16 per hour. For sales assistants, expect £14 on average.  
A Brand Lead at Superdry can expect a salary of £19,000 – £21,000 per year. An assistant store manager can easily take anywhere between £26,000 – £23,000 per year. More senior roles can fetch you anywhere between £27,000 – £59,000.  
Those looking out for apprenticeship programmes can expect a compensation of £11,000 to 15,000 per year. However, these programs close very fast. So, it is wise to apply to these positions as soon as possible.    
Educational Qualification Requirement    
If you intend to join Superdry for operational roles, then your elementary education qualification is just fine. For example, a high school pass out with some exposure to working in a store can get into entry-level operational positions. These positions could be floor supervisor, sales assistant, among other things.  
Support functions, like Finance, Human Resources, Legal, require professional qualification related to the department. However, Superdry is more focused on skill sets rather than educational qualifications. As long as you have the flair and the ability to execute the duties, you should be fine.  
As for managerial roles, some experience in team handling, cash handling, and store operational handling can put you in an advantageous position to get the job. Assistant managers who have a flair and are willing to step, get promoted faster to leadership roles.   
Superdry Culture and Values    
As mentioned earlier, Superdry focuses more on the cultural fit between the employees and themselves as a key to deciding whether to hire someone or not. The company believes in caring for the environment, for each other and letting personalities out at work that nurtures creativity and passion. 
The company genuinely believes in curiosity, boldness, ambition, and result orientation. Prepare for answers on culture and values more than anything else. Check out the Superdry Playbook that is available on the website as well as on YouTube.    
What Employees Say  
Superdry PLC is a great employer. It offers attractive compensation and benefits to its employees across the departments. There is a disparity between part-time and full-time workers and entry-level and managerial jobs. Overall employees are happy about the flexible working hours and generous discounts.  
The current employees also believe that Superdry PLC hand-holds them in the initial days to get started. They also make sure that the employees get a direction to move forward as per the company's plan for the years to come.
The company encourages novel ideas from employees from time to time and listens to them, most importantly.    
More About Apprenticeship Programmes    
If you're looking for an apprenticeship programme with Superdry, you'll have to do some research. These positions are not available on the Superdry careers page. The company works with colleges around the country to recruit and develop apprentices for the head office departments. At the end of these programmes, you can have the opportunity to join the company full time.  
In these programs, 80% of the time you will be doing on-the-job training. Whereas 20% of the time, you can expect to be studying with partner trainers, self-study on the Superdry job portal. It is advisable to look at these programs via Google search.  
One of the key benefits of joining as an apprentice with Superdry is that they value you from day one. They do not treat you as apprentices or interns. They give you all the tools necessary to become a future employee and a leader.   
Tips to Get Started    
You cannot send your CV directly to the company. All applications are sent via the company website only. If you face any challenges, you can write to superdry.resourcing@superdry.com. Candidates applying from the UK, the US and Sweden are encouraged to apply online only. The remaining EU applicants can visit the store directly and speak to a representative.  
As soon as you see an opening on the company website, it is advisable to apply sooner and not rely on the job closing date. The company receives a high number of applications and they close the job posts quicker.  
The recruitment process varies depending on the role. You can have a telephone interview, video conferencing call or face-to-face interviews. Applicants to senior roles and the ones meant for the head office have to pass through a credit check. However, the company does get prior approval and consent from the candidate before they begin this process.  
Conclusion  
Superdry is super cool about their work culture. They are innovative and futuristic in their vision and mission. If you get an opportunity to work at Superdry, make sure that you grab that opportunity because that will help you further your career faster in the retail industry. 
The best foot forward is to connect with someone who is already working there. After all, having someone to guide you and vouch for you from the inside can heavily impact your candidature for a role at any big company.