Looking for a perfect job fit for your passion? If you are a basketball fan, you may include working with one of the premier professional leagues in the world – the NBA – on your bucket list.
This is a job for sports fans and basketball fans, in particular. The NBA is not just for those with athletic skills, but there is also a myriad of departments for you to work in if you are interested in working for this oraginzation. 
Keep reading if you want to know more about NBA jobs that fit your interest and skills. Learn more about the different departments and locations you can apply for along with the perks of working with the NBA.
More About the NBA
The National Basketball Association (NBA) is a global sports and media business. Their objective is to deliver excitement to hundreds of millions of basketball fans around the world.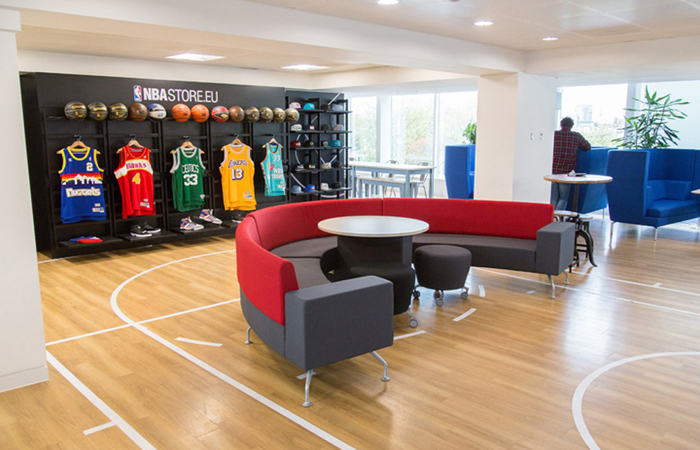 On the court, basketball runs the league, but there are vital departments off-court that develop and maintain this sports giant. Running one of the biggest basketball leagues in the world requires hundreds, if not thousands, of hands and minds working together.
There are departments focusing on the franchising of merchandise of the league, looking for sponsorships, dealing with television and media partners, and a lot more. A lot of jobs are done far from the spotlight of the court. 
Off the court, with NBA Cares, they are also committed to social responsibility. NBA Cares addresses the league's involvement in important social issues and it works with internationally recognized youth-serving organizations. Let's see what they have to offer.
Values and Calling
The NBA believes that they must not only exude competitiveness in the sport but must also inspire others with the kind of passion that everyone puts in their work. 
Integrity is vital in the success of the league as every employee upholds the highest standard of ethics and honesty. All the employees welcome each other's ideas by working together to achieve individual growth while reaching the league's goals.
In the games or workplace, everyone treats everyone with the utmost respect as they value diversity and individuality. In order to succeed, the league believes that they must continue to innovate and try new things to become trailblazers in the field.
Diversity and Inclusion
The NBA vows to respect the individuality and diversity of the employees and players in the league. They create programs and policies to strengthen diversity in the workplace as they believe that it is vital for innovation.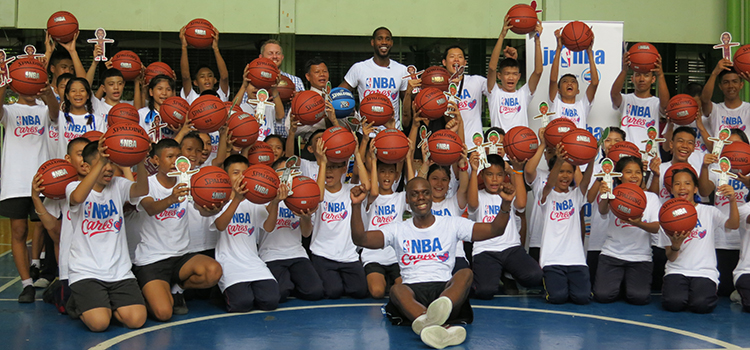 Even as diversity is highlighted in the workplace, everyone is brought together by one thing and that is their love and passion for basketball. However, diversity sparks new ideas for innovation to improve the services and quality of the experience the league offers to the fans.
In the recruitment process, they hire individuals solely based on their professional competencies and skills. The NBA partnered with other organizations and trained their talent acquisition team to upscale their reach to underrepresented groups.
NBA Cares Program
Aside from the diversity that the NBA promotes internally in the workplace, the league also has great advocacy outside their offices and courts. Their social responsibility program called "NBA Cares" mentioned earlier is at the forefront of the said advocacy.
They try to help aid certain social causes related to education, livelihood, health-related, and youth and family development, and many more. They accomplish this by partnering with several national and international organizations. 
At present, NBA Cares already provided over 5.8 million hours of service, built over 1,600 places where people can live and play basketball freely, and a lot more across 40 different countries.
Benefits of Working for the NBA
At the NBA, they consider employment a partnership, and as such, the physical, financial, and emotional well-being of their staff matters. The better they equip employees to succeed in their careers and in their lives, the better performance results they will get.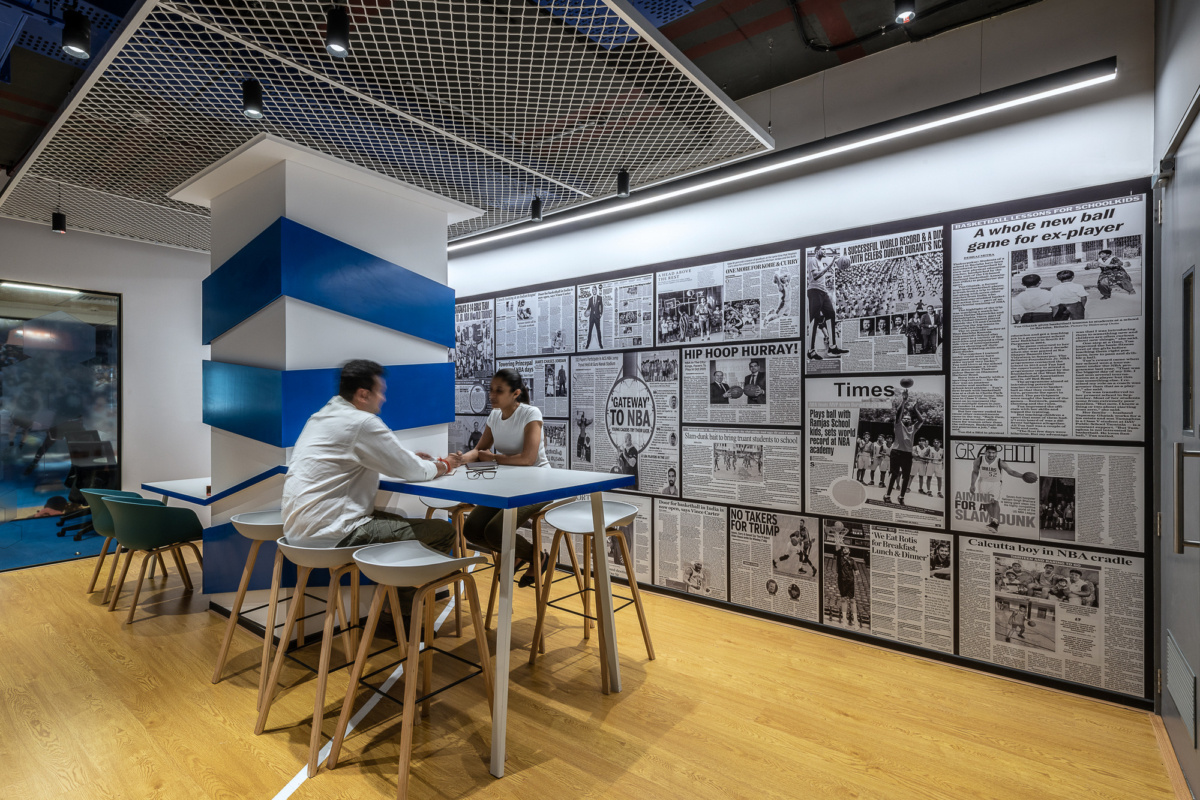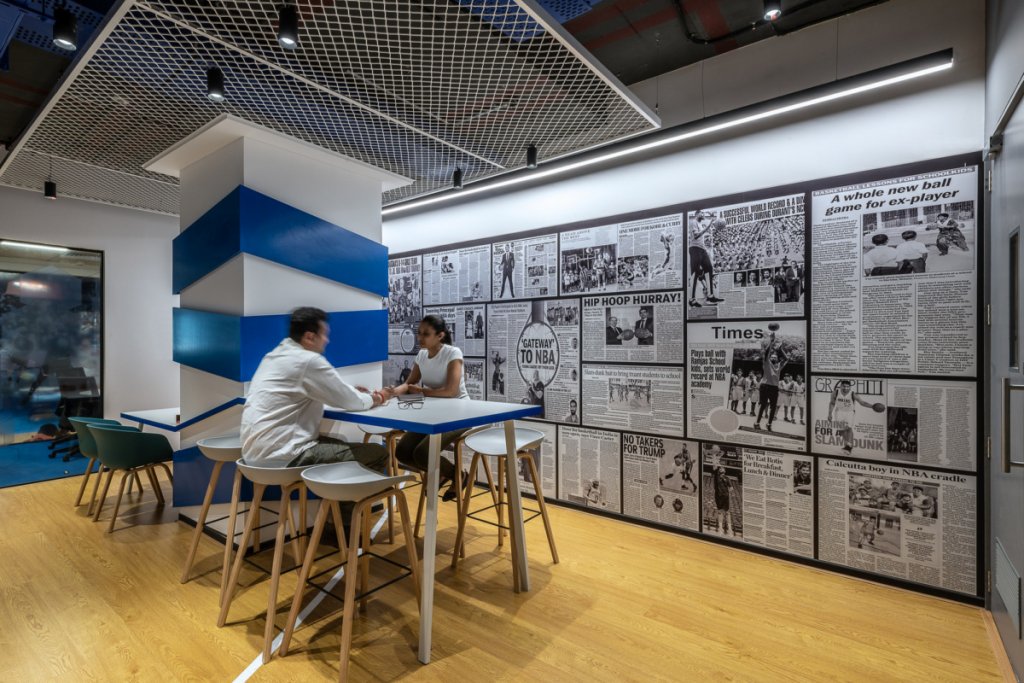 This is why they offer a market-competitive benefits package. If you are a US employee, you will have health benefits including medical, dental, and vision coverage. These adjust to personal needs and budget. 
You will also have disability, life, and AD&D insurance. Also, you will have access to executive-type physicals for all levels of employees, subsidized gym memberships, onsite preventive care, and daily fruit delivery.
As regards Financial benefits, the NBA offers financial education, tax-advantages, and income protection. You will have a 401(k) plan, and a 529 college savings plan. Moreover, you will get flexible spending accounts.
Other Benefits
What is more, you will have paid time off. Take time to relax and recharge during vacation, personal, sick days, paid parental leave, paid sabbaticals, and summer hours. As a plus, you will get tickets to NBA, WNBA, and NBA G League games.
The NBA also offers their employees the possibility to be more productive at work and home. You will have flexible work schedules, legal services plans, educational assistance, and personal development workshops. 
Furthermore, you can participate in the NBA Cares Volunteer Program. You can provide free hands-on service to the beneficiaries of the said social responsibility program. The NBA gives you an opportunity to serve others while doing your job.
How to Apply for a Job at the NBA
Job opportunities at the NBA are numerous. From streaming live entertainment and games to emerging technology to marketing, security, and more, there is plenty of places for candidates. If you become part of the team, you will be helping others live the NBA experience.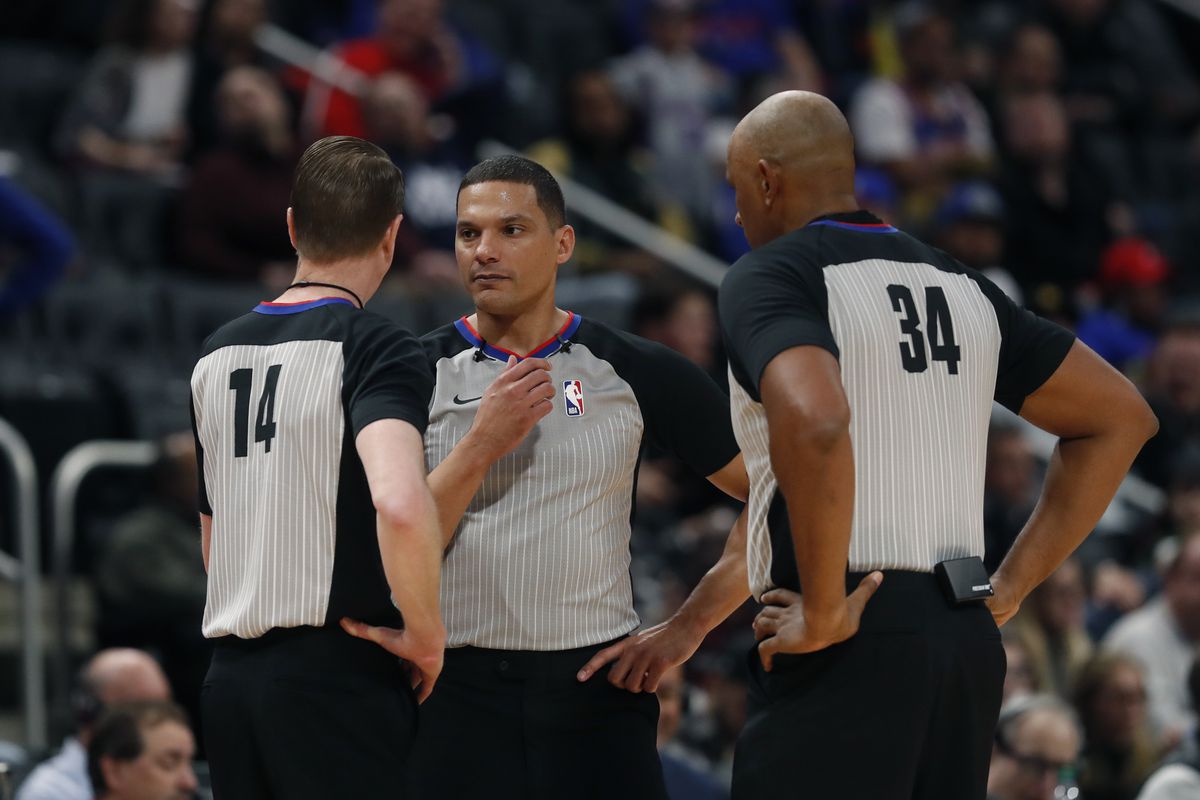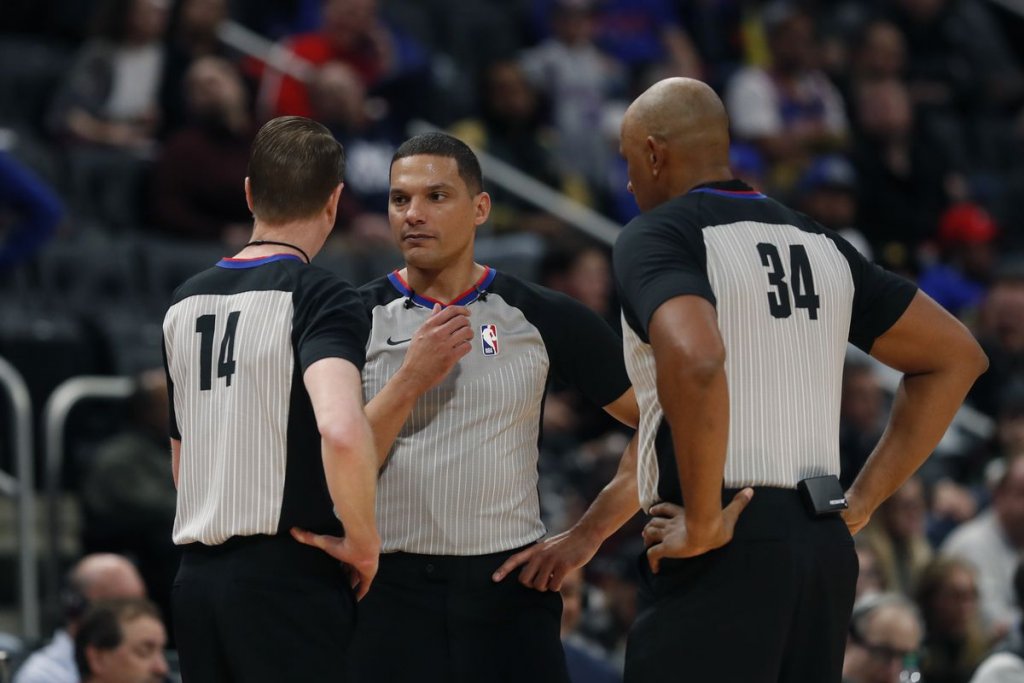 You can browse through the NBA Careers page for the available positions you can apply for. But first, it is necessary to set up your profile first by signing in with your email.
You will then be prompted to the "Candidate Profile" page wherein you can upload your updated resume, cover letter, and other supporting documents; fill in your basic personal information, formal education, and certificates and licenses. 
On the page, you can also find your saved job postings and applications. It also compiles all your applications to certain positions. Lastly, you have to indicate your previous employment, language skills, and geographic mobility.
Find Job Postings
After setting up your respective candidate profile, you now have to explore the vast pool of job opportunities out there. If you click the "NBA Jobs" drop-down button, it will ask you to choose between League Job or Team Job.
You can look for jobs by searching using a keyword or by location. However, there is also a filter option for you to make your search easier. You can choose your specific function of the job you intend to apply for or the specific location. Also, you have an option to select whether you want a project-based or regular post.
For the Team Jobs, you can filter the available positions according to categories such as Accounting and Finance, Event Management, Human Resources, Ticket Sales and Services, Internship, and a lot more. You can also find open positions for a specific team that you like to work with.
NBA Departments
Some of the departments in which you could work belong to the corporate area, such as marketing, finances, human resources and legal. There are also media job opportunities in the areas of communications, media operations and technology, and global media distribution, to name a few.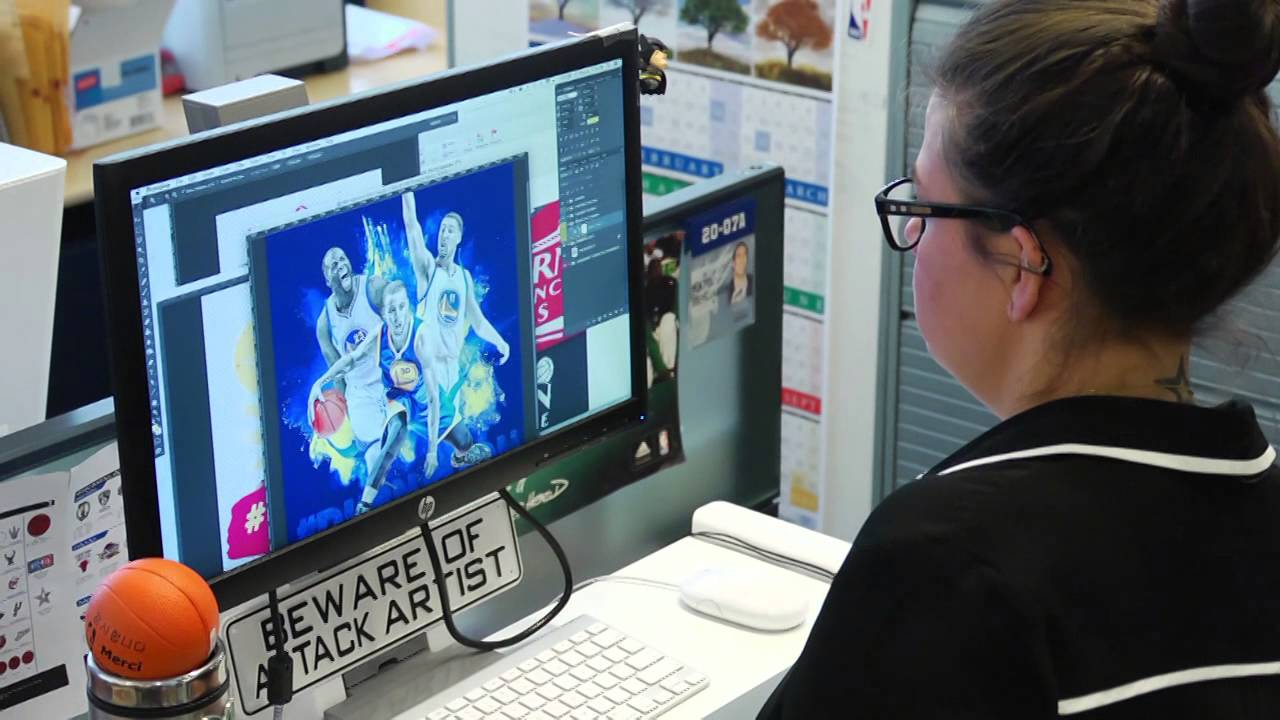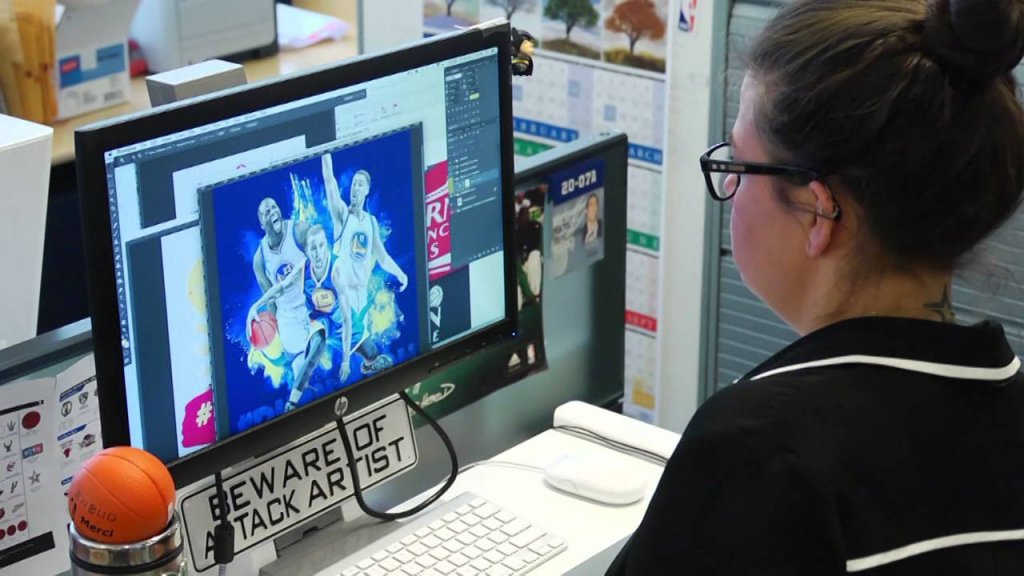 Moreover, you could become part of Basketball Operations to oversee the league's oncourt activities, or Referee Operations. Similarly, you could get a job at The NBA G League, which is the official minor league. Here you will prepare players, coaches, officials, trainers, and front-office staff. 
Likewise, you can also work on WNBA which is the 12-team league for women's basketball. Your task will include basketball operations, player relations, communications,  marketing and partnerships, and many more. 
If you are into social causes, the Social Responsibility and Player Programs may be the perfect fit for you. The department focuses on the social responsibility projects of the NBA alongside youth-development programs through youth basketball participation.
Other Departments and Work Locations
You can find your interests in other departments such as Communications, Content, Digital Media, Facilities and Administration, Finance, Global Media Distribution, Global Partnerships, Global Human Resources, Information Technology, Media Operations and Technology, Legal, Marketing, Security, and many more.
Aside from the different departments that you can choose from, you can also find the perfect job in different locations or regional offices of the NBA. Even though the league is headquartered in New York and Secaucus, New Jersey, there are 13 international offices of the league. 
The International Regional Offices include NBA Asia in Hong Kong and Manila, NBA Canada in Toronto, NBA China in Beijing, Shanghai, and Taipei, NBA Europe in London and Madrid, NBA India in Mumbai, NBA Latin America in Mexico City and Rio de Janeiro, and NBA Africa in Johannesburg.
Conclusion
If you are eager to become an NBA team member,  you can start your job search here. Also, if you have any doubts, you can visit their website to learn more about their job opportunities and the company.
The NBA welcomes diverse employees to provide the best experience for the fans of the league. There are countless job opportunities for League Jobs with numerous departments and locations, and Team Jobs for specific teams. On top of that, there are a lot of great perks for you to enjoy.