This job is for those looking for a one‐of‐a‐kind experience. It is a job for those who dream to become a part of something that can help bring about lasting change in the world, and make a difference. A career at CARE will give you the chance to do this, and to develop and inspire others. If you would like to know more about getting a job at CARE, keep reading.
More About CARE
Working at CARE means working for one of the world's leading international humanitarian agencies. You would be able to help people achieve social and economic well being, since the CARE team applies their skills, knowledge and dedication to empower people in developing countries. They offer big, exciting and rewarding jobs in 93 countries, reaching 63 million people through 950 poverty-fighting development and humanitarian aid programs.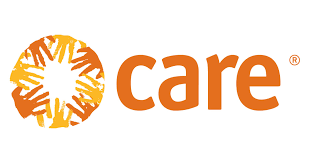 Benefits of Working at CARE
CARE is an organization whose aim is to be as effective as possible, so as to achieve the greatest possible impact around the world. This aim also leads them to support their staff to achieve their full potential, and to make working for CARE a fulfilling and empowering experience. CARE offers a range of benefits detailed here.
Firstly, health benefits include medical insurance (Medical Standard and Medical Plus plans), dental insurance (including Orthodontics), supplemental vision, and a basic life insurance which is two times the annual salary. It also offers a supplemental life insurance of one to four times annual salary to a $750,000 maximum, and a
dependent life insurance for a spouse and children. There are some extra insurances as well, such as Accidental Death & Dismemberment (AD&D),and a Dependent AD&D.

In case of disabilities, they offer Short Term Disability of a 10-business day waiting period, and Long Term Disability (LTD), in which you are provided with 60% of basic monthly salary to maximum of $1,000. There is also a Supplemental LTD of a 60% of actual monthly salary to a maximum of $7,500/month.
Given that some of the jobs at CARE can be risky, you will count with a Business Travel Accident insurance which protects the beneficiary in the event of your death, as well as an Emergency Evacuation which provides emergency evacuation to a suitable medical facility in the event you or your family become ill while overseas on CARE business.

CARE also offers a 401k (Employer contributions of 4% of your eligible earning), and 401k (Employee contributions) with no age or service requirements.
Lastly, in case a family emergency strikes, you will get leave / time off, paid time off, sick days as needed, and family medical leave of absence (FMLA), as well as parental leave.
How to Apply for a Job at CARE
There is a huge array of job openings at CARE. Since it is such an encompassing organization, there is room for a wide range of professionals. The positions sometimes require the employee to relocate at another state or country, so you should be aware of the job requirements before applying.
The list of applicants is usually very long, so it is advisable to keep your applicant information up to date and check job listings frequently for opportunities that will fit you.
If you are interested in the work done by CARE, you can start your job search here. Also, if you have any doubts, please visit CARE.ORG for more detailed information.