From computer security to website design, the technology sector offers a lot of opportunities for tech-skilled workers. With the tight job market today, it's good to have job sites like Whitetruffle.
Whitetruffle is known for its ability to help people land their dream jobs through machine learning algorithms. It has attracted reputable tech firms and made millions of matches through the years.
When I was looking for a job in tech, I thought it was going to be complicated due to the competition. Find out below how Whitetruffle makes job searching and application easy for candidates like me.
Why the Whitetruffle Job Board Is Special
Exploring the Whitetruffle Job Site
Job Matching on Whitetruffle
About Whitetruffle Agent
Securing Candidate Data
Maintaining an Account on Whitetruffle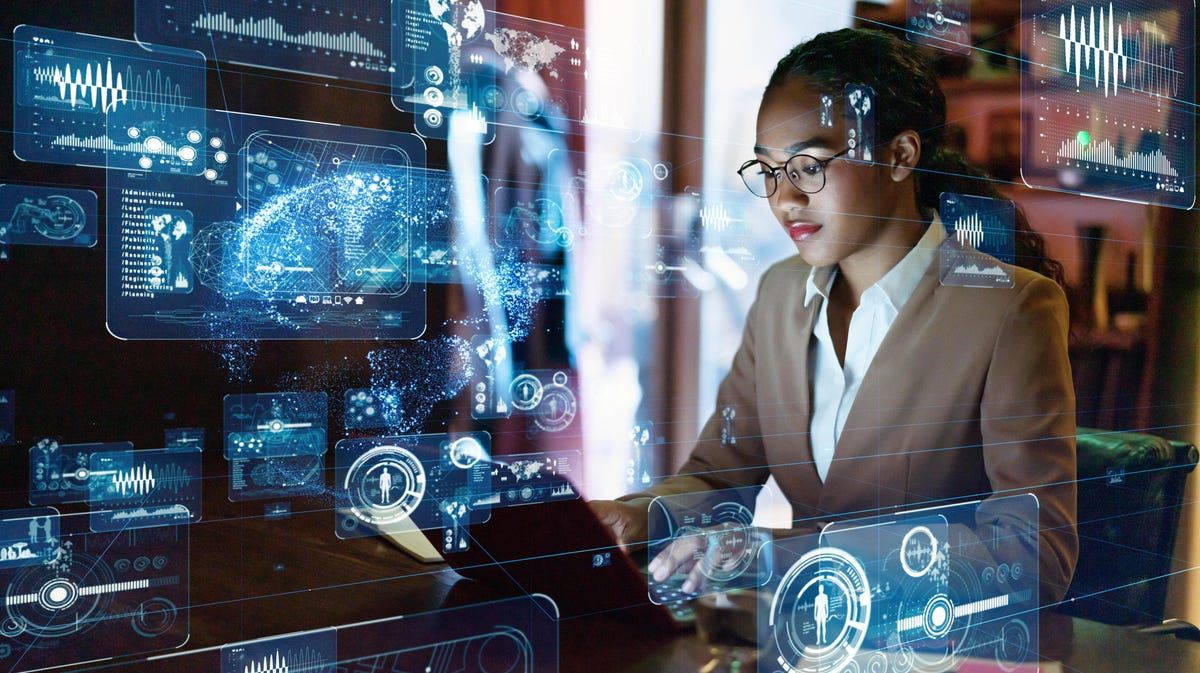 Why the Whitetruffle Job Board Is Special
When I discovered Whitetruffle, I thought it was just like any other tech job site. But what it promises is a personalized experience conveniently delivered to its users.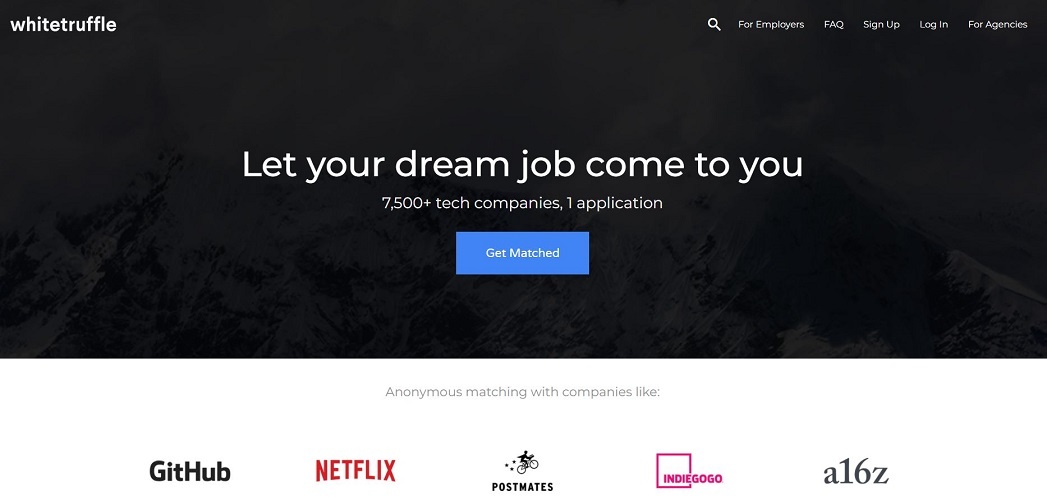 As a recruitment site, Whitetruffle utilizes what it calls a "proprietary matching technology" to connect job applicants with the right jobs and opportunities.
Whitetruffle takes pride in respecting the privacy of its users. It allows their anonymity and only reveals contact details when they have accepted a job match.
Launched in 2011, Whitetruffle is a privately held firm based in San Francisco, California. Some of its investors are Scott Banister, Jerry Yang of Ame Cloud Ventures, and Kima Ventures.
Whitetruffle's Triumphs
Whitetruffle services over 7,500 tech companies. Some of them are TaskRabbit, Asana, Learnvest, Eventbrite, and Optimizely.
Other brands that trust the services of Whitetruffle are Netflix, GoPro, GitHub, Venmo, Kiva, Munchery, MongoDB, and Postmates.
HackerX, a global events, and branding company based in California, acquired Whitetruffle in 2015. HackerX holds over 300 networking and recruitment-focused events worldwide. It works with companies like Tesla, Uber, Microsoft, Airbnb, and SpaceX.
Exploring the Whitetruffle Job Site
What I like most about the Whitetruffle job site is how neat its interface is. It's convenient to navigate because everything is clearly labeled and straightforward.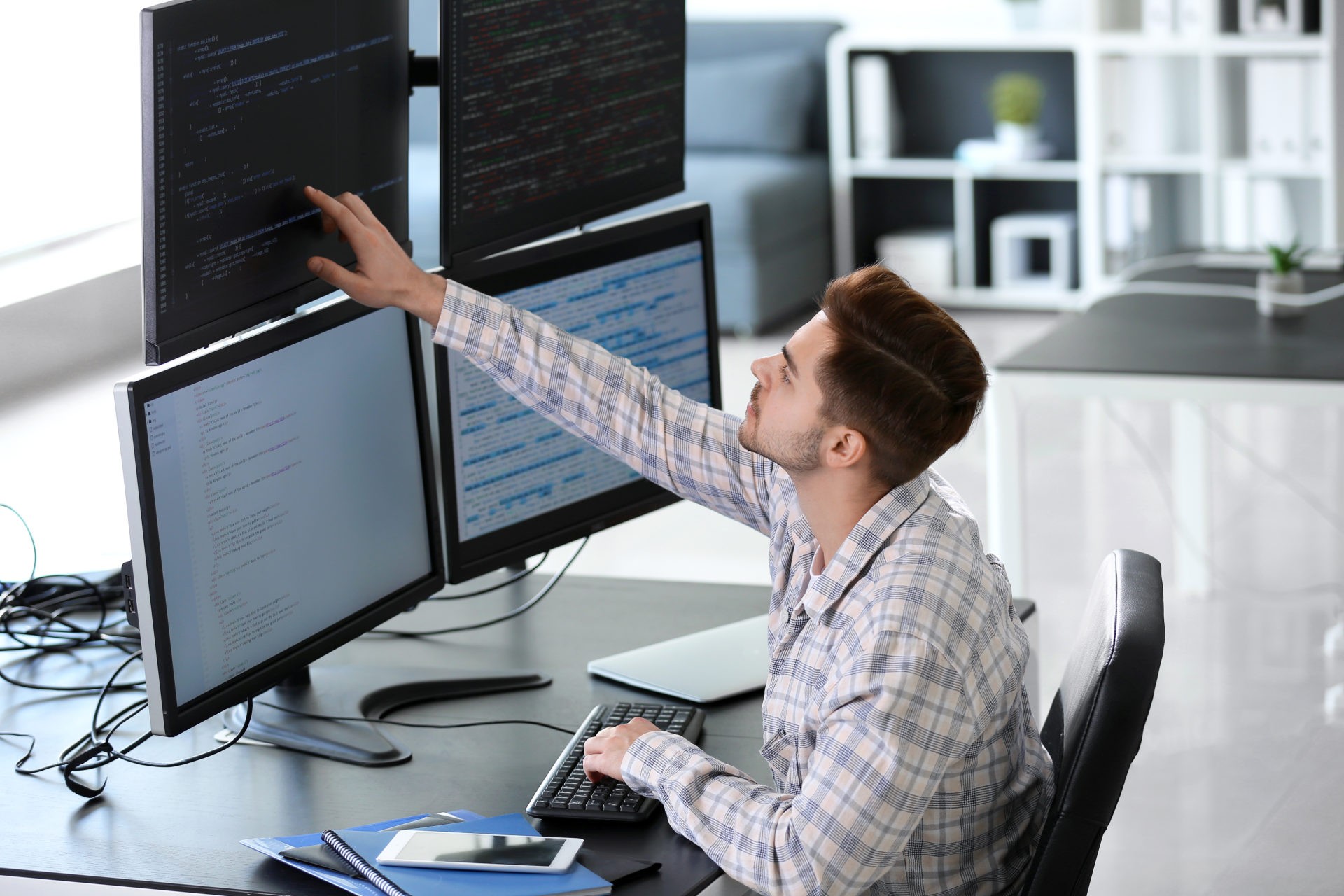 When you're on the home page, you'll be encouraged to hit the "Get matched" button. You'll be directed to a page where you'll indicate if you are a job seeker by clicking "Find Jobs," and if you're a company, you'll select "Hire Talent."
It also presents its top features on the home page. These are the creation of your own profile on the platform, direct matching of jobs with your credentials, and sending of jobs straight to your inbox.
Whitetruffle assures its users that its system reduces the time job seekers spend on job boards, eliminates unwanted calls from recruiters, and the need to cold-email potential employers.
Signing Up on Whitetruffle
To be able to enjoy the features of Whitetruffle, you will be asked to sign up and create a candidate account. It's easy because you only need to fill out a simple form.
When I signed up, I was asked to provide my name, email address, and password. I also filled out my city, current title, years of experience, work authorization, and relocation fields.
Moreover, Whitetruffle gives candidates the option to upload their photos. They can also indicate the type of job they are looking for. Other fields include a summary of credentials, social media accounts, education, and experience.
Job Matching on Whitetruffle
The first thing I noticed when I learned about Whitetruffle is that it has no job board.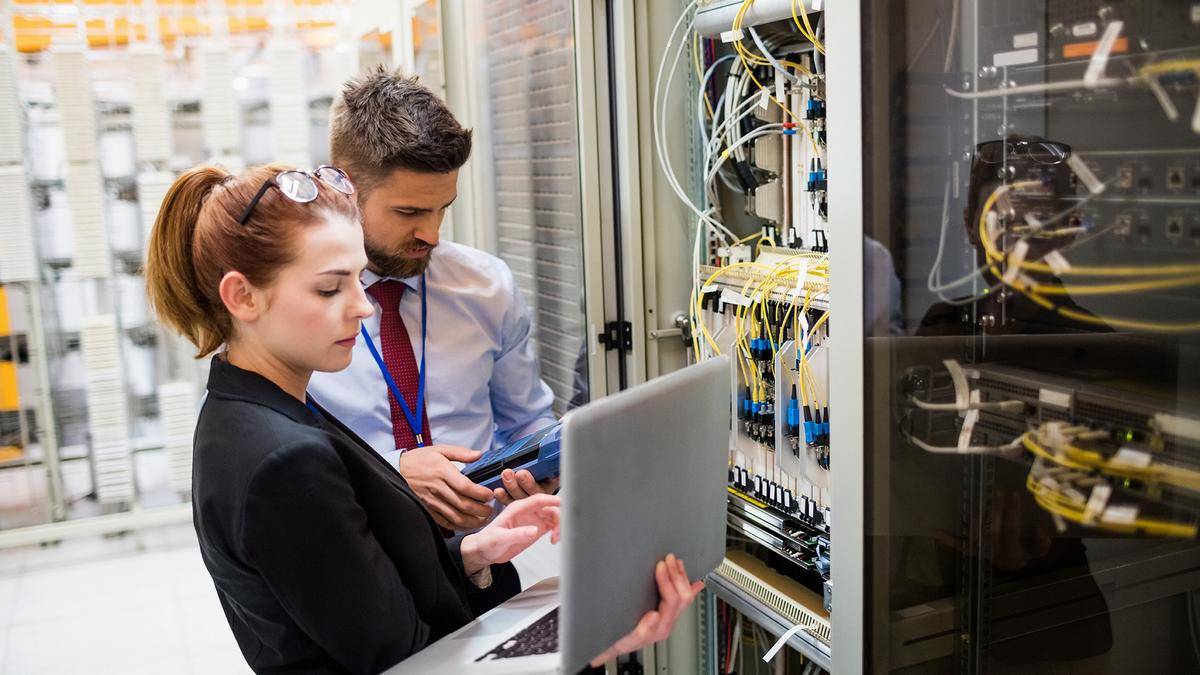 According to Whitetruffle, its system was designed to address the pains of the job hunting process for both job seekers and employers. Instead, employers are the ones who will directly contact the job seeker.
Available opportunities on Whitetruffle are for designers, product managers, software professionals, and other IT positions. However, Whitetruffle encourages non-technical roles to apply as well.
Whitetruffle is the one that matches a candidate's credentials with a company. If candidates don't receive any response, they are invited to apply again in 30 days.
Sprucing Up the Candidate Profile
To increase your chances of getting matched to a job on Whitetruffle, you have to make sure your candidate profile is marketable. It must showcase your skills, accomplishments, and experience.
According to Whitetruffle, candidates should add examples of their projects to their profiles so that employers can verify their information. Alongside these projects, you should include what you learned from them.
It is important to make your profile stand out to get hired fast. In the About section, candidates can state what makes them unique and what they are passionate about to humanize their profiles.
About Whitetruffle Agent
Whitetruffle agents are career development and recruitment professionals who represent job seekers.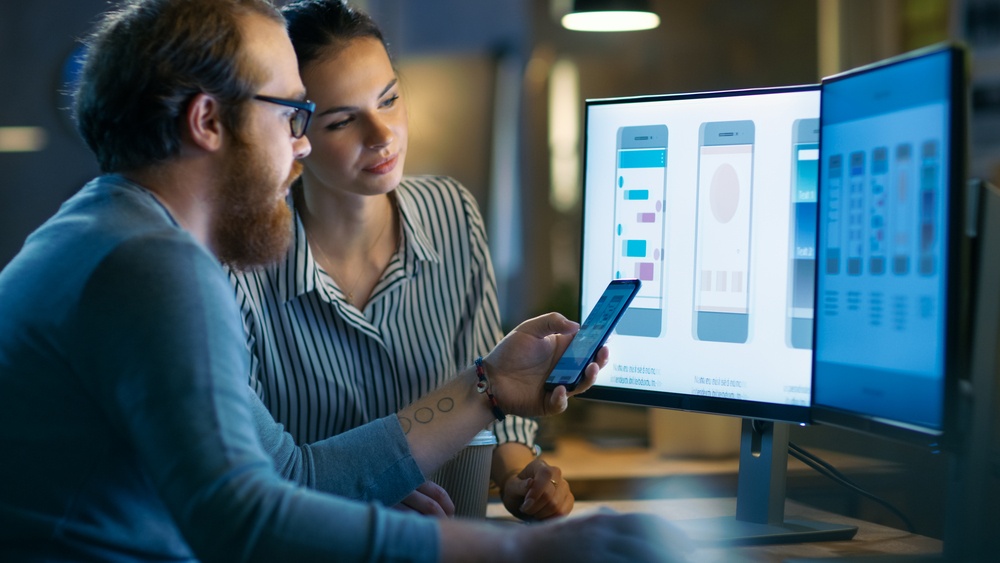 Their main task is to help job seekers to develop and execute a strategy for their job search and career development. They can also provide job search resources aligned with the candidates' career goals.
Moreover, Whitetruffle agents can assist candidates with issues that come up during their job search.
They offer personalized career development sessions to optimize one's profile and better navigate the platform.
Assisting Candidates in Their Job Search
Assisting candidates on Whitetruffle goes beyond helping them find a job. Whitetruffle responds to and addresses common job search concerns and mistakes.
Whitetruffle assures candidates that their profiles won't be shared with current employers to ensure their privacy. Its system is equipped with machine learning algorithms and conducts a manual approval process.
In terms of communication, Whitetruffle approves candidates on the platform almost every day, so they are encouraged to log in constantly. New candidates will appear first on the dashboard of the employers.
Securing Candidate Data
When I first created an account on Whitetruffle, one of my biggest concerns was where my data would be distributed. But Whitetruffle's privacy policy assures me that all user information is protected.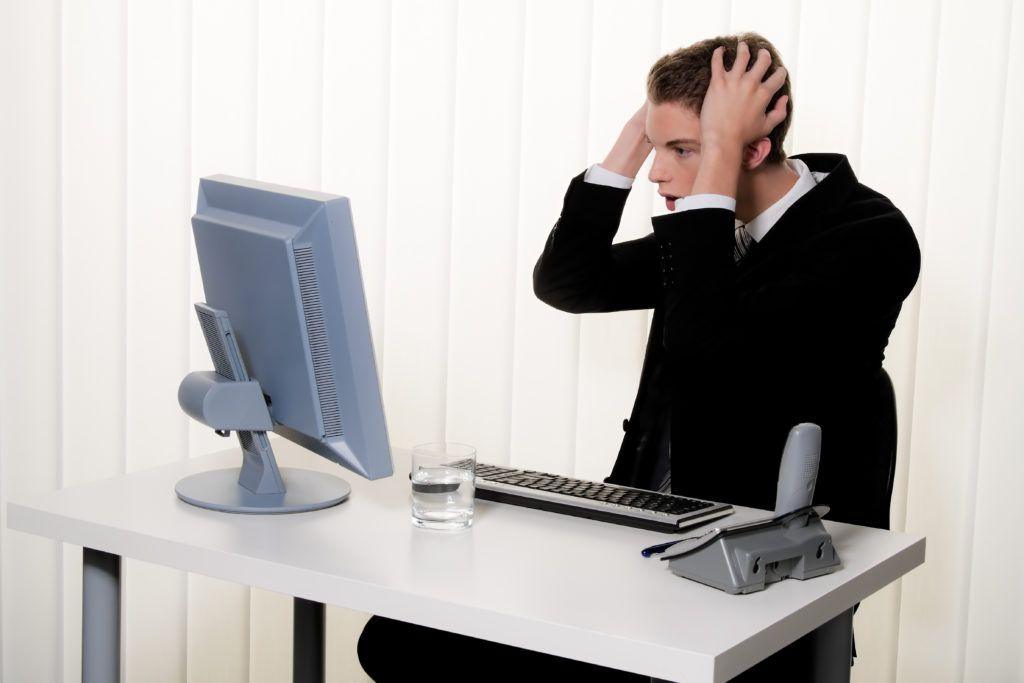 Whitetruffle states that it does collect the information that users consciously enter into its system. For example, Whitetruffle stores one's name, username, email address, contact details, work experience, and preferences regarding employment.
Whitetruffle automatically processes data on its server logs from a candidate's browser. Some of these details are one's IP address, cookie information, and the requested page.
The privacy policy shows that the website also collects usage information. Examples are the numbers and frequency of visitors. Whitetruffle uses such data in aggregate form and not for personal identification.
Where Candidate Data Goes
According to Whitetruffle, it shares its users' data with businesses and third-party websites it is affiliated with. These entities may sell products or services to users through the website.
Whitetruffle may also disclose candidate information to companies and professionals they hire to perform tasks on its behalf. This is done to help Whitetruffle provide products or services to the users.
Meanwhile, I learned that user information could be accessed by employers depending on the preferences and permissions indicated by the candidate.
Maintaining an Account on Whitetruffle
Job seekers who wish to take advantage of the services provided by Whitetruffle can register and create accounts on the platform.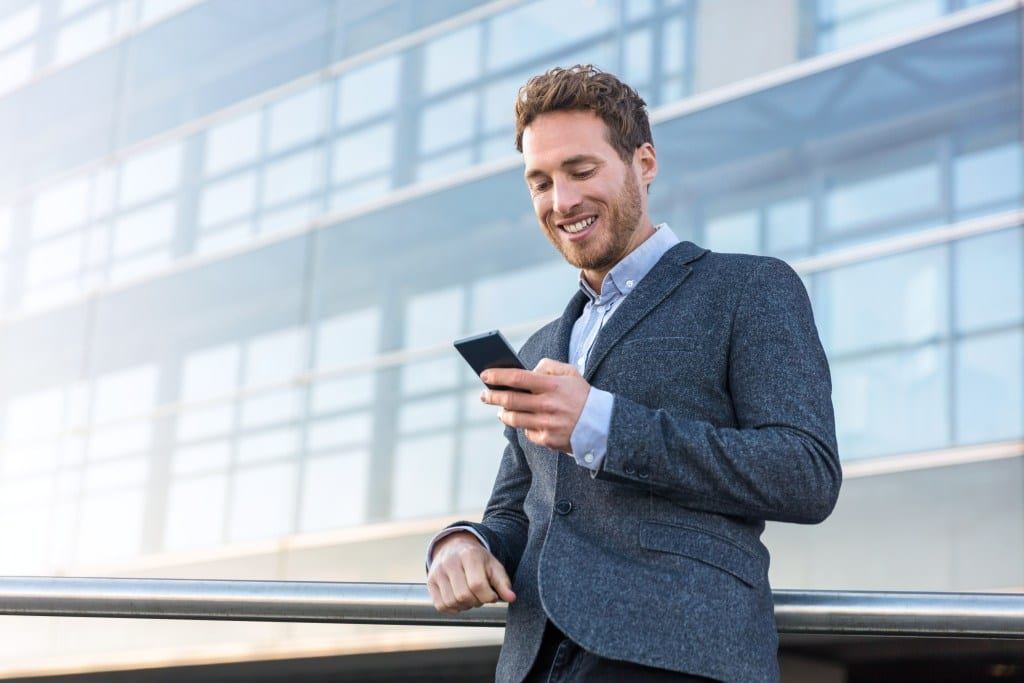 As a user, I can access, edit, or delete details in my account. These are my name, password, email address, other contact details, and user profile, which includes my work history.
Whitetruffle assures me that my account is protected by a password. However, I am also responsible for ensuring the safety of my account. Once I'm done using it, I have to keep my password confidential by logging out of Whitetruffle.
I realized that while Whitetruffle can set certain security measures, it cannot fully guarantee the privacy of one's account. It states that unauthorized access or use or program failure may lead to security risks.
My Options as a User
On its website, Whitetruffle reminds its users that they can choose not to store information on the system. However, some information has to be provided in order to correctly complete the platform's registration to be able to fully enjoy Whitetruffle's services.
As a user, I have the right to request the deletion of my account. This can be done by contacting Whitetruffle at support@whitetruffle.com. I can also opt not to receive emails from the platform.
I am aware that I can update, edit, or remove my information, but Whitetruffle keeps a copy of the original information in its system.
To Sum Up
What I find incredible about the Whitetruffle platform and service is how it reflects the core purpose of the industry it is serving. As a tech talent recruiting platform, Whitetruffle shows that technology can make processes easier and more convenient.
By sending preferred jobs in tech and opportunities straight to job seekers, Whitetruffle is able to help everyone using their site save time and effort. Its system also offers a quick and quality recruitment experience for tech companies.