There are a lot of jobs in the home improvement, renovation, restoration industry. One of the most needed, though, is a water restoration technician.
It is a job that can easily be turned into a long-term career. To learn about the career of a water restoration technician, here is what we will be looking at.
What Is a Water Restoration Technician?
How to Become a Water Restoration Technician
Skills Needed as a Water Restoration Technician
How Much Do They Make?
Why Choose this Career?
Duties and Responsibilities
Needed Qualifications
Who Needs this Work?
Where to Find Water Restoration Technician Jobs
Are Water Restoration Technician Jobs Hard to Find?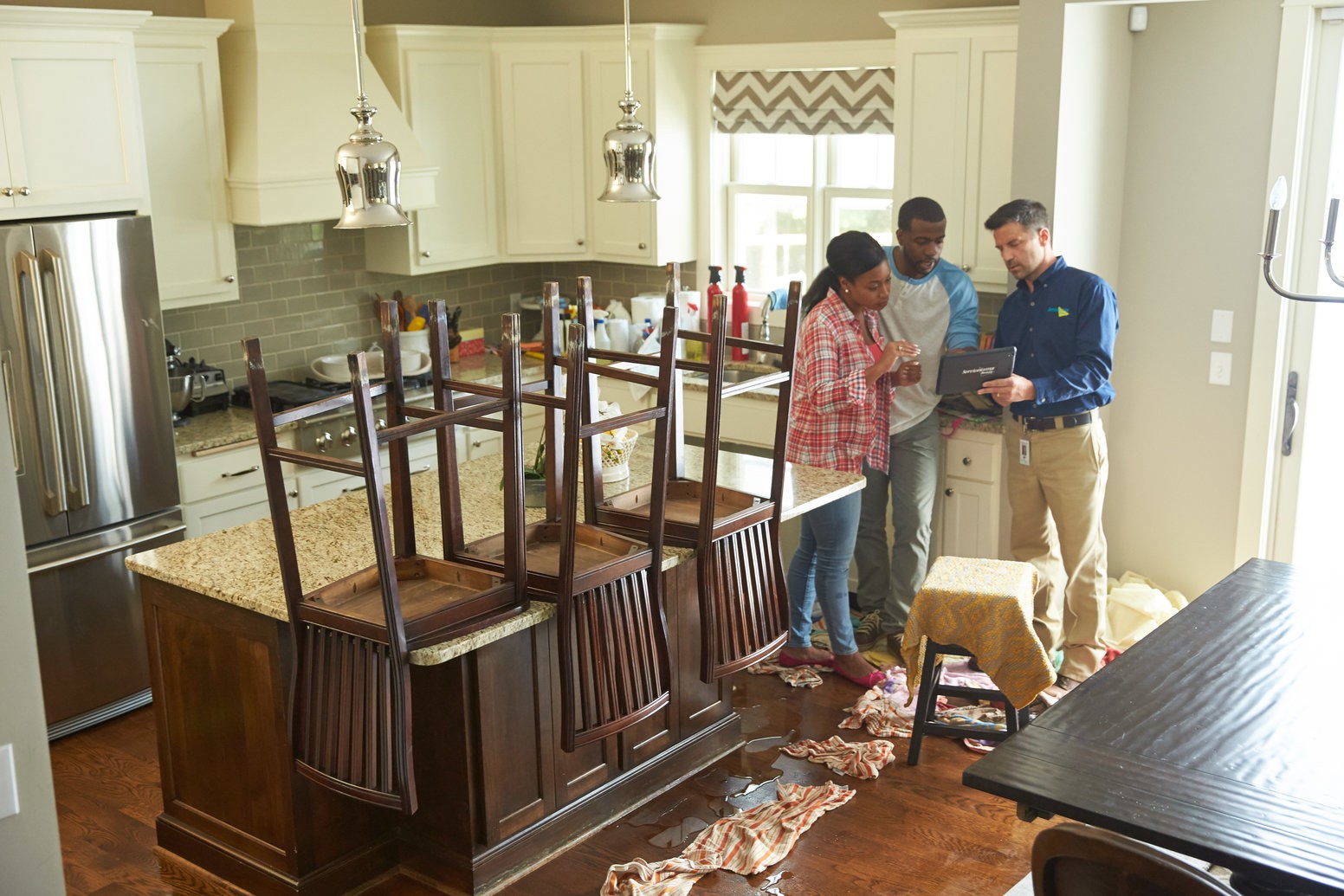 What Is a Water Restoration Technician?
In connection with a water damage restoration team, the water restoration technician works to eliminate water damage to your home.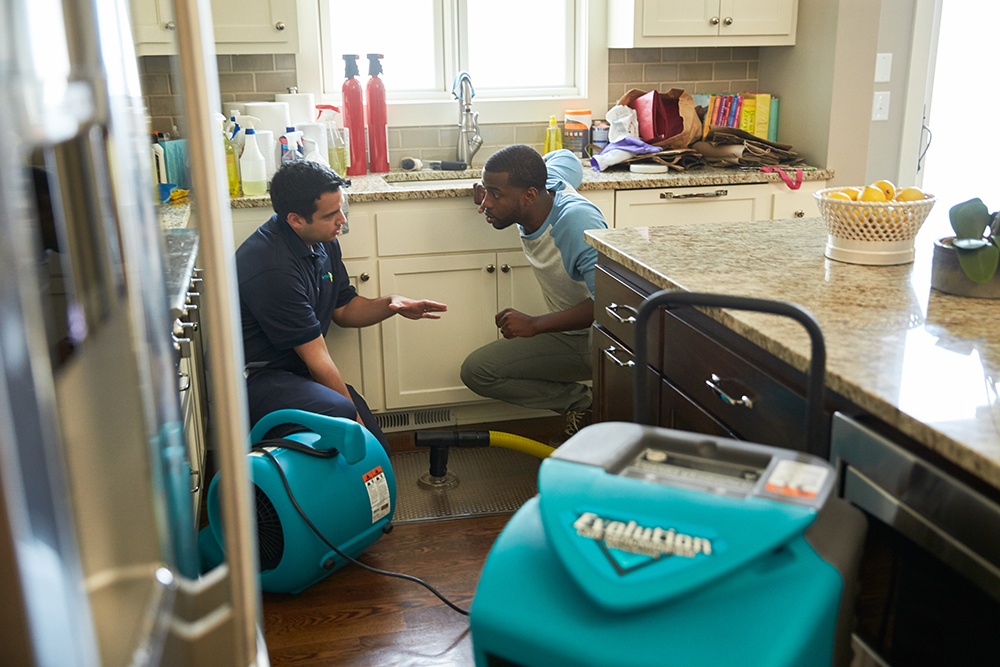 No matter what the damage is, whether it is burst pipes, flooding, or any catastrophe that has to do with the water, they come in to help you clean up the mess.
These specialists work hard to remove and dry the affected area as best as they can.
Once they have done that, they then salvage any of your stuff. They utilize their experience and education to identify what types of water damage your home has been exposed to.
What Type of Water Damage Is There?
Though you may not realize it, there are different types of water damage, such as sanitary water, greywater, and black water.
Each of these is treated differently and has a different level of severity when it comes to the actual damage to your home.
This technician will be able to identify and assess what you need to do with this knowledge.
How to Become a Water Restoration Technician
Like any other career, there are a couple of different routes you can take to find your way into a water restoration technician career.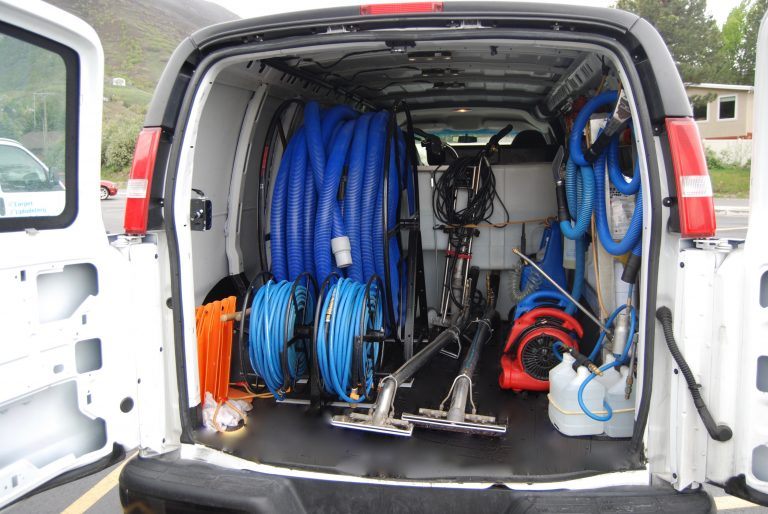 Many companies will hire you straight out of high school, and then they will train you on the job.
As this training goes on, you will then be given access to certification training courses to help further your knowledge when it comes to this discipline.
With these certifications, you will be able to improve your job experience and find better positions.
What About College?
There are, of course, people that actually go to college to begin this career path.
If this is the route you're going to take to get into the business, then you will want to look for a college that offers this major. But it is not necessary as you can get into the field with a simple high school degree or GED.
Skills Needed as a Water Restoration Technician
Of course, first and foremost, the water restoration technician must have a basic understanding of the skills associated specifically with this field.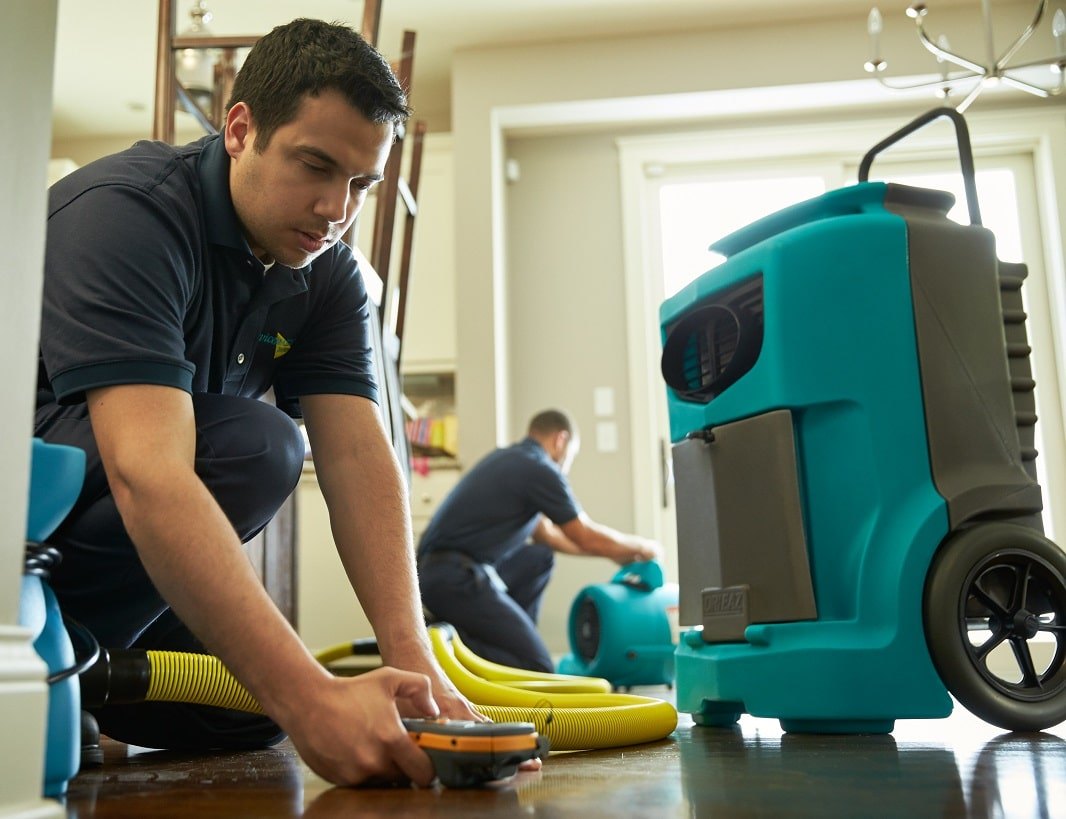 This includes understanding the difference between mitigating and extracting water, the operation of specialized equipment, and cleaning and drying the affected area.
But other than the technical skills, the water restoration technician should also be able to work professionally and have exceptional personal skills.
In addition, these technicians need to adapt at a moment's notice and communicate well with both their teammates and customers.
Knowing Modern Techniques and Technology Is Important
Like any other home repair or renovation discipline, there will be the use of plenty of tools.
Most of them will be the basic hand tools and power tools, but there are specialized pieces of equipment that a water restoration technician will need to learn.
How Much Do They Make?
The salary for this job ultimately depends on your experience and the company you work for.
For those companies that have established themselves and have a reputation, they tend to offer great hourly wages. These wages will, of course, increase as you add years to your experience.
Of course, if you have certain certifications attached to your resume, this may elevate the pay rate even more. Typically water restoration technicians earn between $14.00 and $20.00 an hour.
This job, though, often comes with extra hours, and that means overtime as well. So that will mean that you make a good chunk of change.
How Do You Increase Your Income?
In the end, as long as you keep developing your job skills in this field, you will be able to continue to raise your wages and yearly income.
It is not unheard of for water restoration technicians to make $60,000+ a year.
Why Choose this Career?
There are many jobs that you can choose to pursue when it comes to anything having to do with home repair or construction.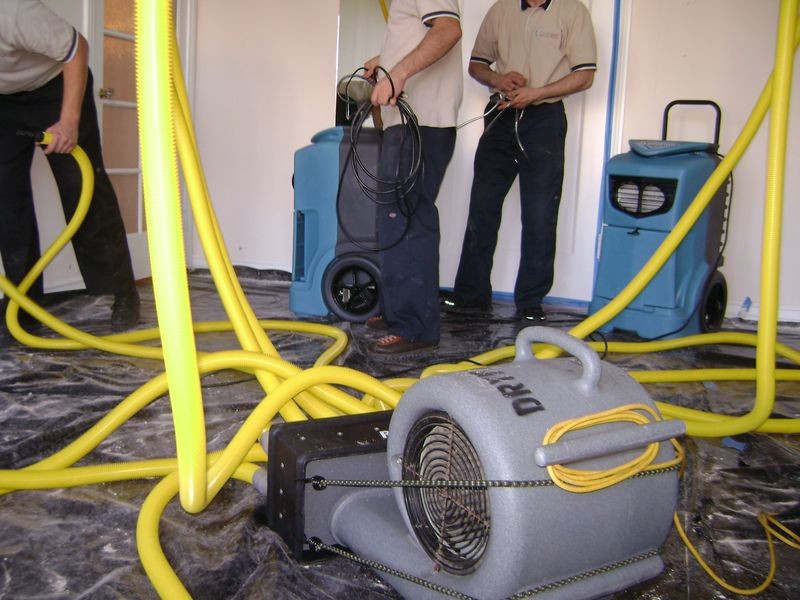 But the restoration portion of this business seems to grow every year, which means that there is job security in this field.
For those individuals that love working with their hands, the projects that come with this discipline are right up your alley.
On top of that, if you really enjoy working with people and being able to problem-solve, then becoming a water restoration technician is a good option.
On-the-Job Experience
This is also a great career if you like to learn on the go because most of the training will be done on the job.
That, coupled with the fact that you will be helping people protect their homes and save their belongings, makes this a real customer service-oriented career.
Duties and Responsibilities
The main duties and responsibilities of a water restoration technician are vast.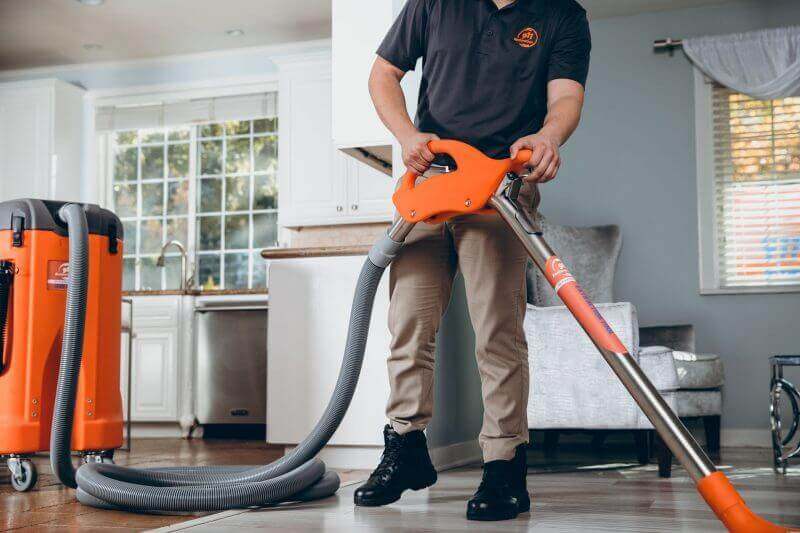 These responsibilities start with the ability to assess damaged property so you can determine what can be saved. After that, you are responsible for cleaning and storing those damaged properties.
Then comes the hard labor, which includes removing or replacing materials that have been damaged and then handling the drying and removing mold.
Along with that, you will be in charge of making sure the structural features have been sanitized and meeting all personal safety standards.
There Is a Level of Customer Service Skills Needed too
Of course, on top of the actual experience-driven duties and responsibilities, there is a level of one-on-one customer service skill that is necessary.
In this job, you will be training others when it comes to job specifications and invoices.
You will also be dealing with customer complaints and any other customer service duties required of you.
Needed Qualifications
In order to qualify even to be trained as a water restoration technician, there are several qualifications you need to meet beforehand.
The first of those, of course, is the bare minimum to have a high school diploma or GED, as we have mentioned above.
After that, there is certification, but then you also need to have a good level of physical fitness. This is because you will be lifting and moving heavy objects as well as working long hours.
Having a good level of fitness key. It is also crucial to have strong communication skills as well as listening skills.
You Need a Good Grasp of Handling Tools
Of course, there are other things like being able to read blueprints and having good math skills that you need.
But when it comes down to it, one of the most important things is to be able to use hand and power tools properly.
Who Needs this Work?
You might be thinking that this job probably is something that is not needed very often. But the fact of the matter is that this category of home repair actually encompasses many different factors.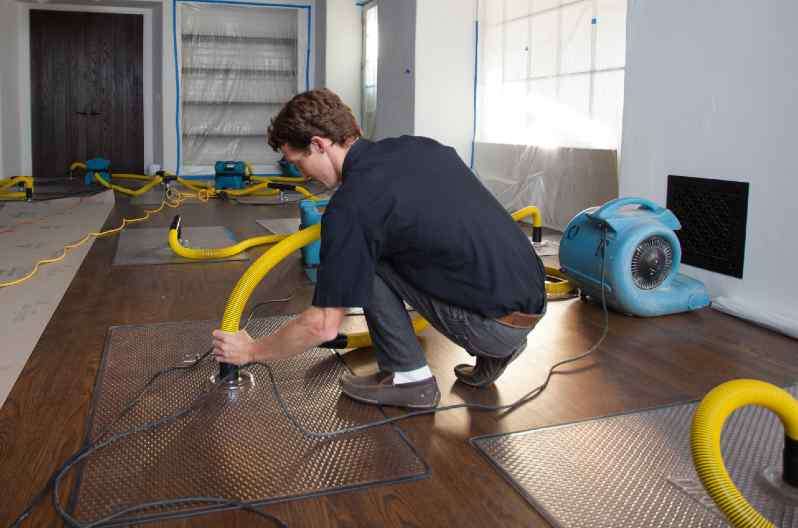 The most common reason that homeowners might need your assistance is when plumbing bursts.
Of course, there are also instances where fires can cause water damage from the firemen's hoses.
When this happens, these homeowners will want to save as much as possible and ensure no bacteria or mold is left behind to grow.
What Type of Homes Can You Work in?
In truth, you can work in any type of home or even a commercial setting.
Any place that can have water damage may at some point need a water restoration technician.
This can include homes and apartments as well as retail complexes and even government buildings, to name a few.
Where to Find Water Restoration Jobs
When it comes to finding water restoration technician jobs, there are plenty of avenues you can choose.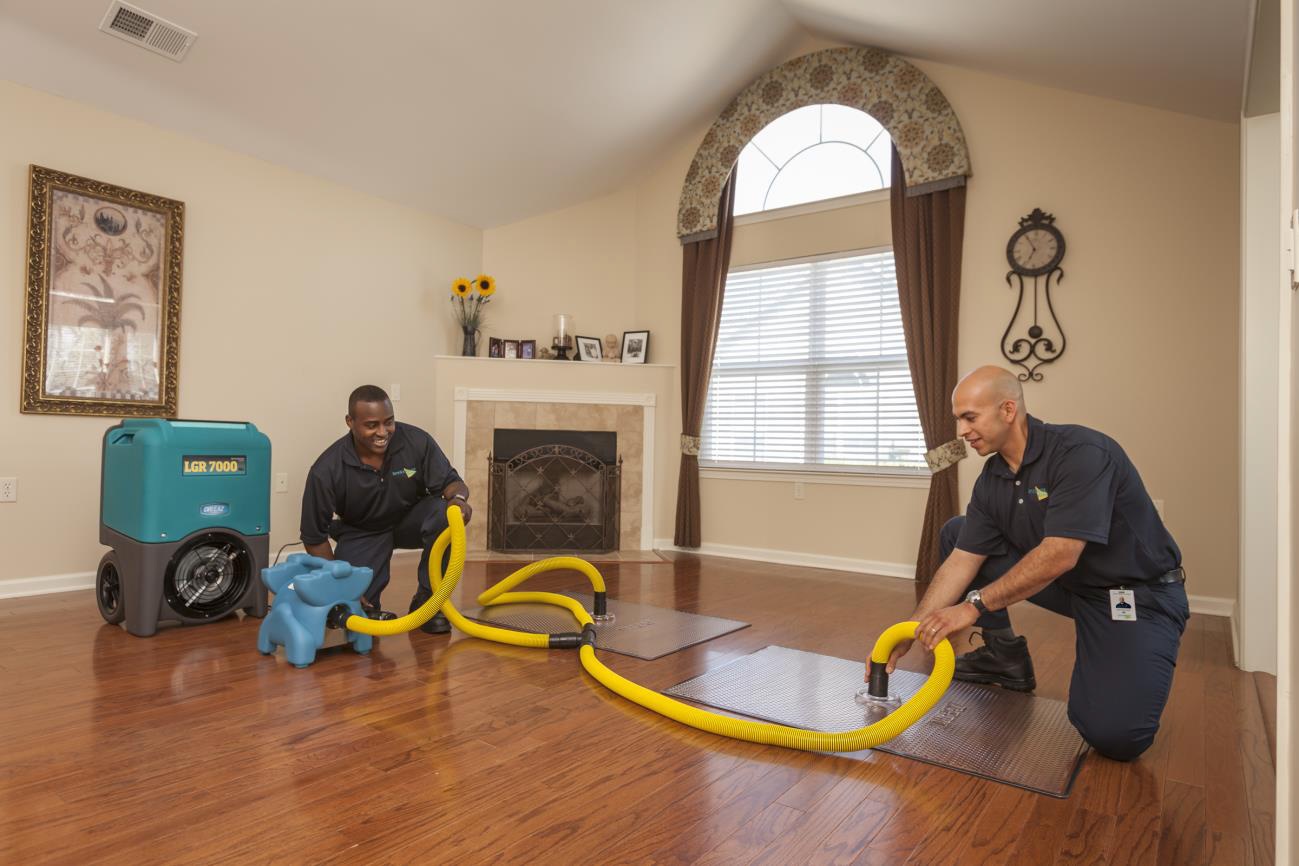 Of course, the first and probably the most utilized are job boards like Indeed. On these boards, you would just search up the job title and then go from there.
Another way to go would be to search up through Google water damage restoration companies in your area.
Once you have a list of them, you can then begin to send out your resume or even head out to the company headquarters and see if they are hiring.
Is There Any Other Way?
You might also look into job fairs or conventions that are designed for the home repair and renovation industry.
Here you may be able to find companies not only within the city you are living in currently but other areas that are looking for your skills.
Are Water Restoration Jobs Hard to Find?
The truth is though this is an in-demand field, it is a relatively new field.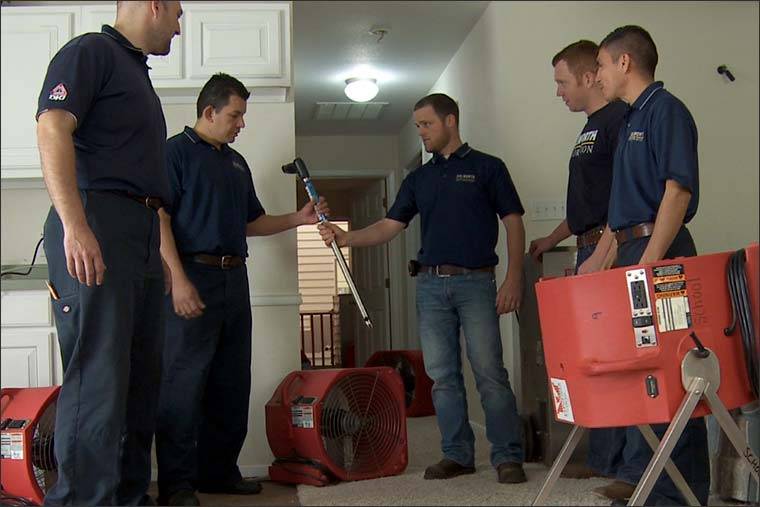 The fact that it relies on unpredictable emergencies makes it one that isn't always as consistent as other positions in the home restoration industry.
Typically when it's a small water damage emergency, most homeowners don't necessarily think of calling a specific technician.
In fact, most of the time, technicians are only called when the property has been severely damaged like saved by a flood. Otherwise, they tend to rely on their friendly neighborhood handyman.
What Factors Contribute to Difficulty Finding a Job in the Field?
Along with that, most of the time, if it's a major emergency, homeowners tend to reach out to their insurance provider or plumber before they head straight to a water restoration specialist.
This may be why it is a growing industry, and you may have to do a lot of legwork to find open positions.
Summary
So there you have it. If you're looking to become a water restoration technician, I hope that all the information above has helped you along your path.
Even with the challenges you may experience finding a job, the career is quite rewarding.