Joining a volunteer program for the Amazon rainforest can open up your world. It is not an easy journey, but there is something to learn from every stage, from researching your options to living in an unfamiliar place.
While applying for a volunteer job, I realized how badly nature needs its stewards to step up now. The deforestation and fire trend in the Amazon rainforest is spiraling.
Volunteer organizations are working double time and seeking further assistance. If you want to find out how you can help, here are the things I learned from the application process and the different volunteering opportunities you can choose from.
The State of the Amazon Rainforest
Living with a Native Community
Becoming a Wildlife Volunteer
Tree Planting and Beyond
Telling the Story of the Forest
Get Up Close with Exotic Animals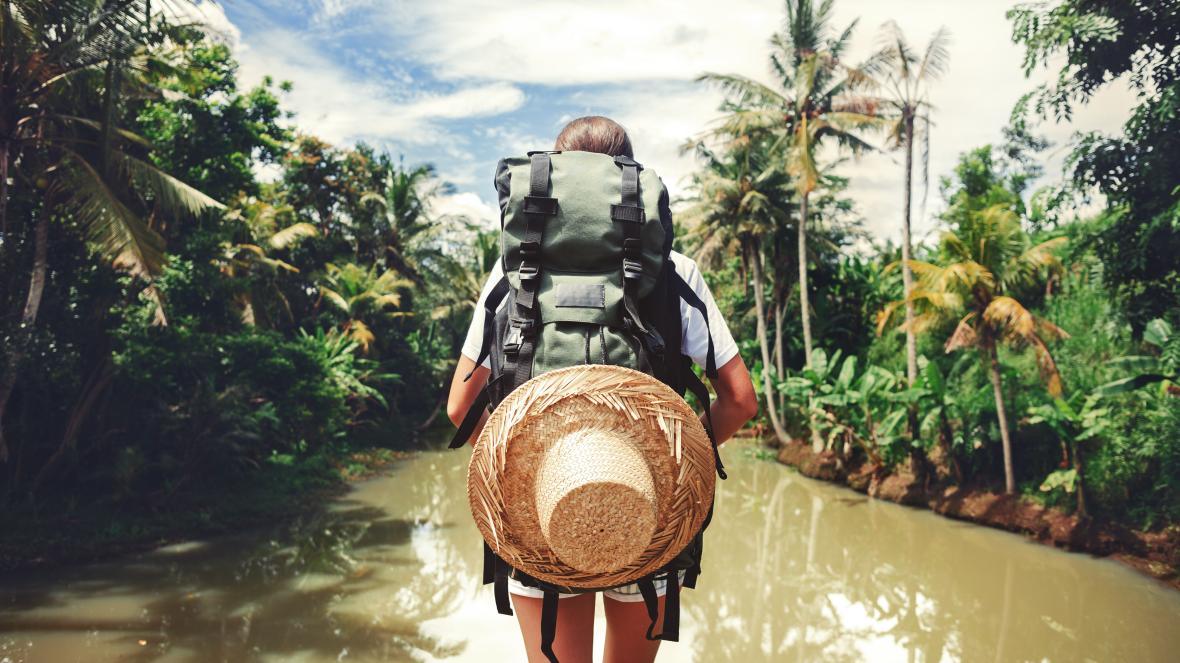 The State of the Amazon Rainforest
The Amazon rainforest, according to scientists, is on the cusp of destruction.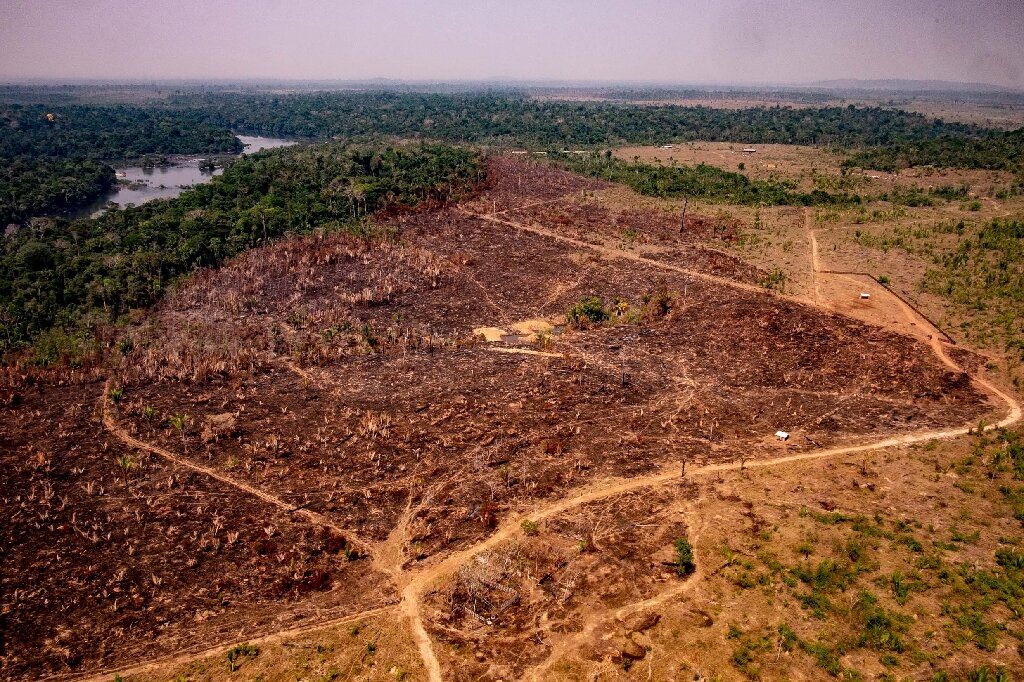 A study I found suggests that 21% to 43% of the Amazonian landscape will disappear by 2050. Human disturbance has severely damaged Amazon's ecosystem.
Some of Amazon's lush habitats have been flattened by the construction of roads, dams, and plantations. Forest degradation does not only lead to species loss and biodiversity decline.
It also affects the lives of different indigenous communities in the Amazon. Entering a volunteering program is a chance to save them and the rest of the rainforest.
Where to Find Volunteer Work
I stumbled upon hundreds of job openings for volunteer projects in the Amazon rainforest on Volunteer World. Other non-government organization (NGO) options for volunteer work in Amazon Rainforest were SOS Amazon, SOS Amazon Fund, and NAPRA — Support Center for the Amazonian Riverside Population.
You can also check out ISA — Socio-Environmental Institute, IPAM — Amazon Environmental Research Institute, and Doctors Without Borders.
While looking for volunteer work, I learned that every program is unique. Fees, requirements, and responsibilities vary. Evaluate your skills, schedule, and resources, so you can choose the program that fits you.
Living with a Native Community
I came across Peru Peru Volunteering while looking for a volunteer program that involves interacting with native tribes and immersing in their cultures.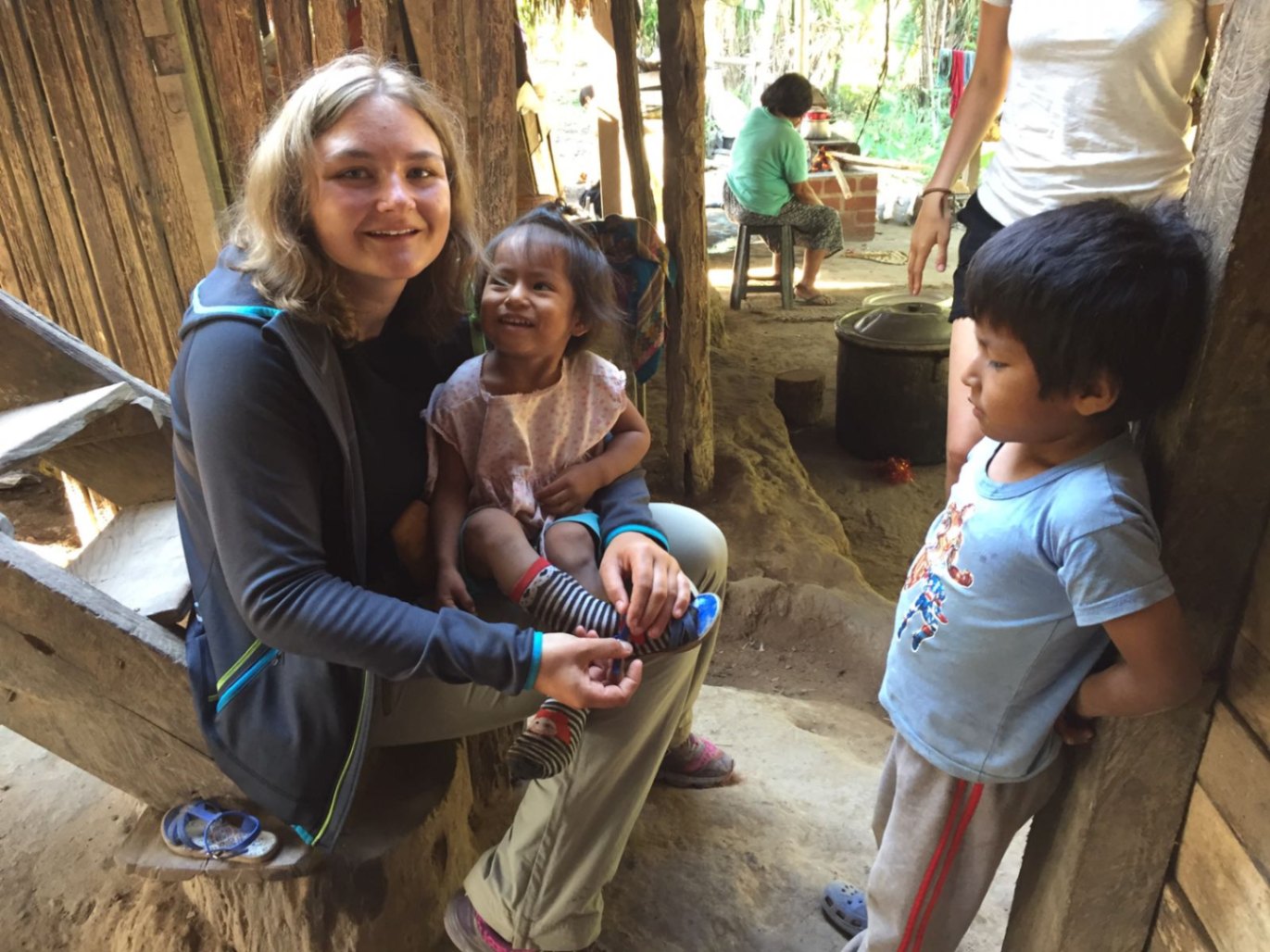 Under their program, I'll get to live with a small native community of the Ashaninka tribe for several days. The community consists of 12 families living on a small mountain about 20 km from the city of Satipo, Peru.
They are looking for volunteers who can help develop the social skills of children. The everyday routine includes teaching them about hygiene, music, and computers and playing with them.
What also excites me is I can help with community work, like farming, hunting, and fishing. During free time, volunteers can explore the natural beaches and take boat tours to see wildlife. They can visit Satipo's churches, food markets, parks, and restaurants.
How to Apply
You must be at least 18 years old to apply for the program. You must be fluent in English and know some Spanish. To apply for the program, you will have to undergo a criminal background check and submit a resume and a copy of your ID or passport.
There are no restrictions when it comes to nationality, but the program is looking for someone who can socialize with kids. This is perfect for me because I am fond of children and can adapt to basic living conditions and the tropical climate.
The minimum stay, which is four weeks, costs $800, while the maximum is 50 weeks and costs $7,500. The fee covers accommodation, food, and Internet access. You're in charge of your own plane tickets and travel insurance.
Becoming a Wildlife Volunteer
Another volunteer job that I'm interested in is wildlife caretaker for Rarek or Rainforest Awareness Rescue Education Center.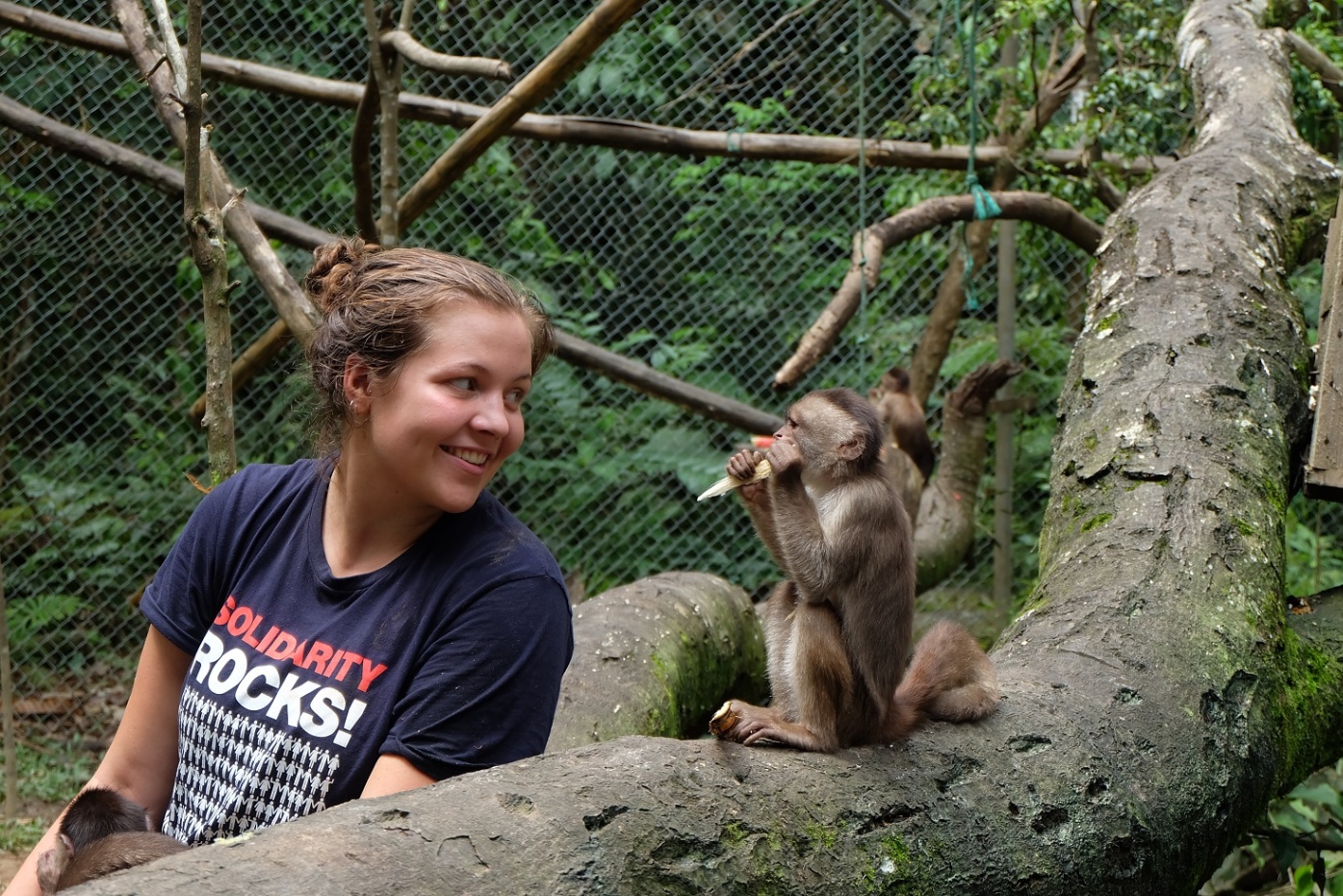 If you have a deep love for animals like me, this is an opportunity to help in saving and rehabilitating them. Rarek's wildlife conservation program is caring for animals that were rescued from illegal traffic or hunting.
Volunteers will travel and work with the staff, authorities, and ecological police. A typical day involves preparing the food for animals, feeding them, and administering their medications.
You may be instructed to observe animals and perform tasks that will improve the areas where animals live. When there is no work, you can hike, swim, and do sport fishing.
How to Apply
I'm glad that my schedule won't be a concern because the program welcomes volunteers any month of the year. If you're interested in applying, note that you must be at least 18 years old.
Apart from the ability to speak English, your love for animals is what the program will look for. If you're staying for one week, the fee is $420. For the maximum stay of 24 weeks, it's $6,720.
Your breakfast, lunch, and dinner for the whole stay are covered by the fee. You'll get to sleep in rooms with bunk beds and fans and use facilities with electricity all day.
Tree Planting and Beyond
If you have a green thumb or simply prefer planting activities, I recommend Iracambi Research Center's Forest for Water Program.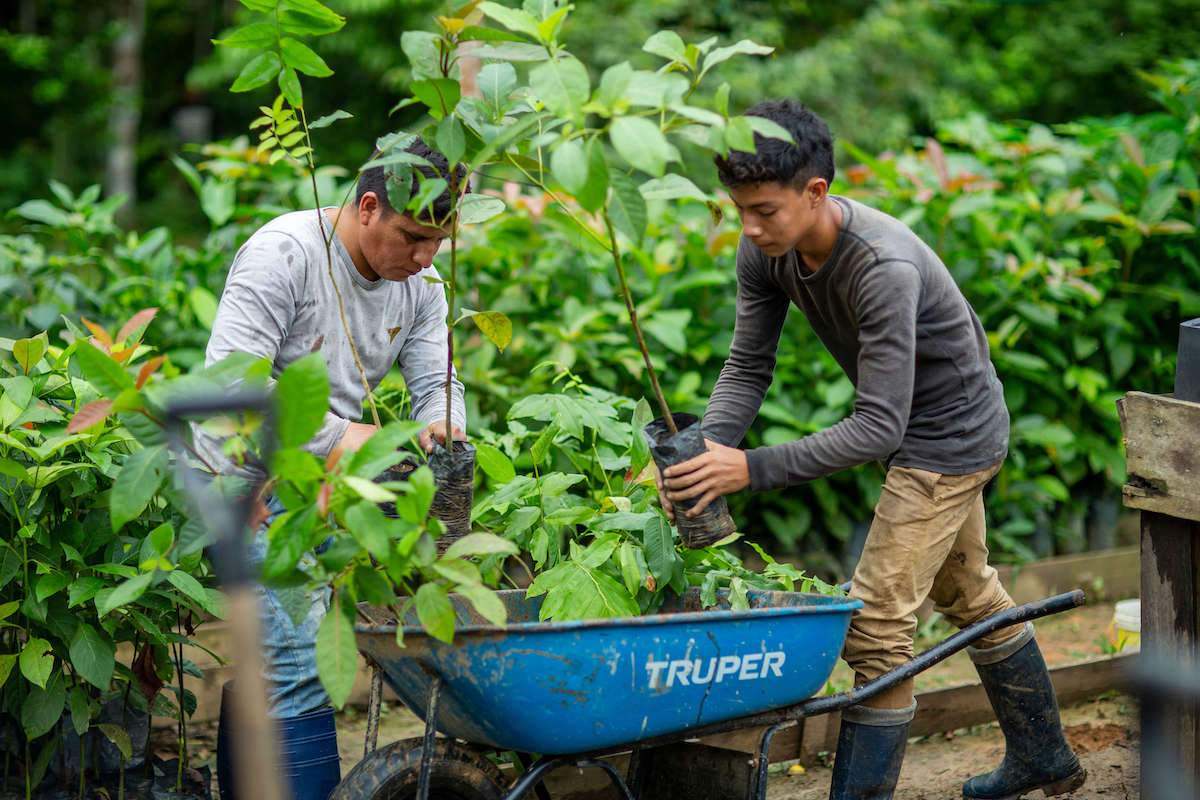 You'll get to plant native and productive tree species in Brazil's Atlantic Forest, one of the world's top biodiversity hotspots. The Forest for Water Program aims to improve farm incomes, restore soils, and strengthen water sources.
Expect to work with diligent farmers and rural producers at the Research Center. They'll teach you about reforestation, plant biodiversity, and sustainable living.
What makes the program exciting for me is each day will be different for volunteers. The job does not only revolve around planting. It may require them to maintain forest trails, teach English to children, and participate in workshops on yoga and medicinal plants.
How to Apply
To apply for this volunteering work, you don't need a degree in agriculture. Just be sure you are at least 18 years old before the program's start date and can speak English.
The staff is looking for someone who has a sense of adventure. Volunteers may be asked to handle tools and adapt to different climatic conditions.
You can stay for a minimum of two weeks ($494) and for a maximum of 24 weeks ($5,646). These fees cover your accommodation as well as food and beverages.
Telling the Story of the Forest
Creatives like photographers and filmmakers can join Iracambi Research Center's ongoing projects that need visual content.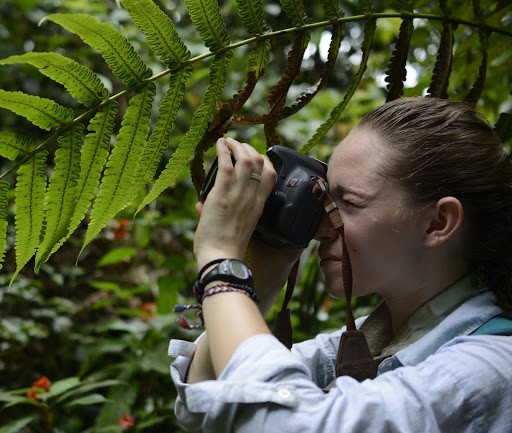 If you're not skilled in directly handling animals and green jobs, this opportunity is perfect for you. Your job is to tell the story of the forest through your creative medium. You will be the voice of the animals, plants, and the rest of the forest.
Whether you're a graphic artist or a video editor, you are in charge of documenting the challenges, progress, and realities taking place in Brazil's Atlantic Forest. You'll also help the NGO with its marketing and fundraising activities as well as school visits and workshops.
My favorite part of the job is the chance to soak in the breathtaking sceneries of mountains, rivers, and waterfalls around the area. You get to climb mountains, meet the local community and attend their festivals, encounter wild animals, and experience the beaches of Rio de Janeiro.
How to Apply
While the program sounds like an adventure, it comes with a responsibility. You must be at least 18 years old and able to speak English.
Prove your skills in taking and editing photos, videos, and other types of visual content. Throughout the program, you may be asked to develop stories and share them online. You might be able to produce short films too.
The cost of a two-week stay is $420 while a 24-week stay is $4,800. Volunteers will be given accommodation and access to the dining hall, classroom, field lab, and forestry and agroecology plots.
Get Up Close with Exotic Animals
Want to take your love for animals to another level? Be a part of South America Inside's volunteer project in the Bolivian Amazon Jungle.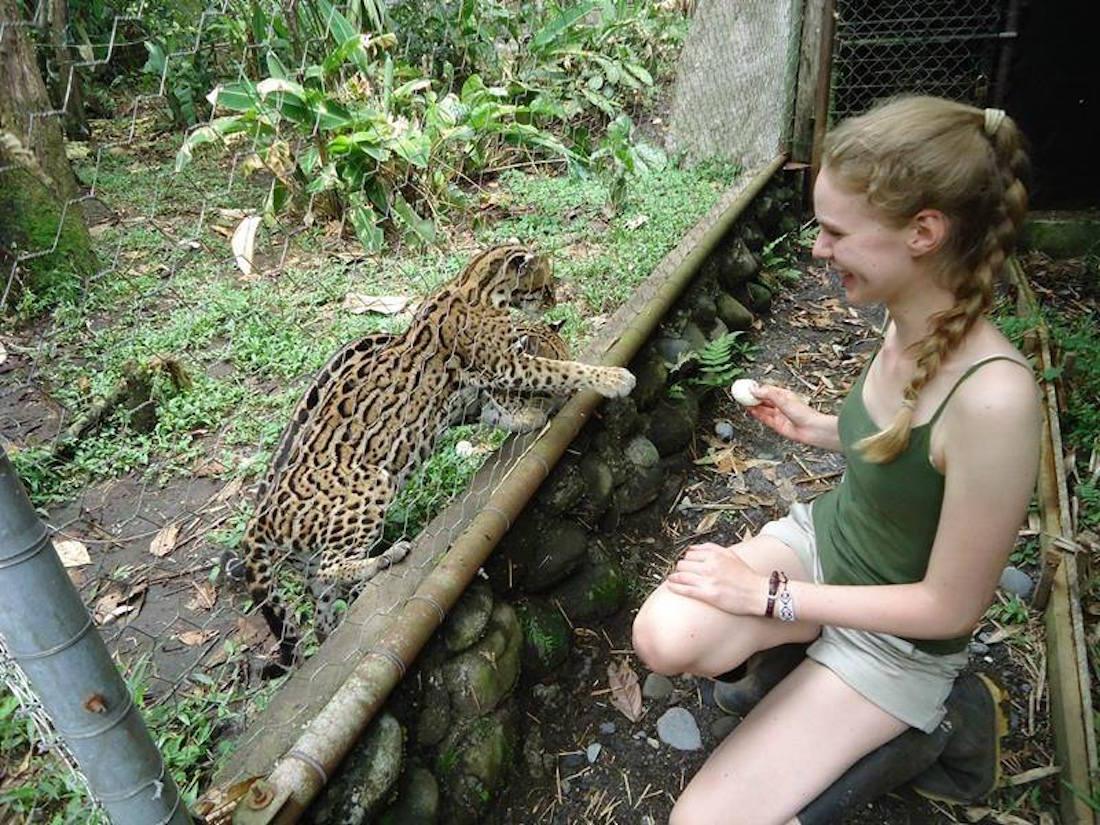 I can imagine waking up every day to see around 500 animals of 30 different species. At the animal rescue center, you will work with veterinarians, scientists, and volunteers.
The volunteer's task is to feed animals and to ensure their safety and wellbeing. During your free time, you can enjoy wildlife watching and hiking and learn about Bolivian indigenous and rural villages.
How to Apply
Only volunteers who are 18 years old and above can apply to the program. You must be able to speak Spanish or English.
You'll be charged $365 for a minimum stay of two weeks and $370 for a maximum stay of 24 weeks. The fee includes accommodation, food and beverage, and the entire placement process except for flight tickets and travel insurance.
Conclusion
I look forward to joining a volunteer program for the Amazon Rainforest because I know that it will get me out of my bubble. Volunteers must equip themselves with the necessary skills in order to accomplish their work and produce results.
When you volunteer, you're not just embarking on an adventure. You're helping to save the world's largest tropical rainforest from reaching its tipping point.