Learn About the Job Opportunities Available at Tri Counties Bank
Tri Counties Bank was established in 1975, and it is an entirely owned subsidiary of TriCo Bancshares whose headquarters is in Chico, California. Tri Counties Bank is a business that provides an exclusive brand of customer service and solutions offered through the traditional stand-alone and in-store branches of their bank in locations throughout North and central California.
The bank provides a unique banking system for all its customers, and it offers an easily accessed banking services via its advanced mobile and online banking platform, California society branches, nationwide network coverage of more than 32,000 ATMs, and banker that are available to customers' needs by phone, 7 days a week.       
More About Tri Counties Bank
Tri Counties Bank is an excellent place to work according to many of its workers. The bank is on the lookout for some standout qualities in its employees, so if you are someone who wants to make a difference rather than belong somewhere, then Tri Counties Bank is a great place for you to work.  To stand out, you have to be a go-getter who is ready to go the extra mile to make sure things happen. The company has been able to reach a milestone achievement of over $6 billion as a financial institution through its approach called 'service with a solution.'
Are you new to banking? The bank has a great program that trains you to use relevant tools in the industry. So, no matter the position you are about to apply for, the bank will make sure that you are well equipped before you start working.
The bank offers a variety of services from online business banking, to business debit cards, Treasury management services, merchant services, and many other related services.  
The Benefits of Working at Tri Counties Bank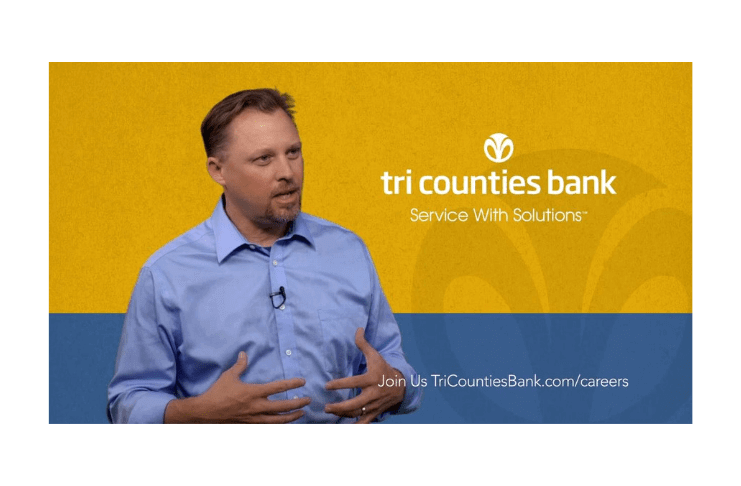 Tri Counties is an excellent place for any employee to work because of the benefits attached to working with the bank. At Tri Counties Bank, their employees enjoy good welfare benefits. Like the majority of the American workforce, employees of Tri Counties Bank rely on their employer to foot a part of their health plan responsibility like taking care of a large part of their health insurance premiums.  You will enjoy health insurance, dental insurance, life insurance vision insurance, long-term disability insurance, accidental death and dismemberment.
How to Apply for a Position at Tri Counties Bank
There are numerous positions that you can fill at Tri Counties Bank. There are positions such as senior banker/ personal banker, operations control and project manager, relationship manager, call center supervisor, home mortgage specialist, commercial credit underwriter, financial advisor, IT expert, and many other positions.
Applying for a position at Tri Counties Bank is quite straight forward. First, you have to be on the bank's website from where you navigate to the career section. On this Page, you will see a list of the current job opening and another option that says view current job openings. As soon as you click any of the available job openings, you will be redirected to another page where you will need to sign up for an account. After sign up, you can proceed to apply for the job opening online.