The hustle culture has always ingrained in me a sense of dedication and hard work. I hustle in order to get more money on the side. While this has taught me the value of productivity, I find that this comes at the expense of other priorities.
I believe that Sidekicker is here to change the game. Sidekicker makes it possible for me to find temporary jobs and gigs online that fit my desired needs and schedule, all the while letting me apply for only the jobs I want to do.
Individuals, like me, who want to find temporary jobs online should definitely explore Sidekicker. Learn more about what this platform has to offer and how to look for side jobs using this website in the article below.
Sidekicker – What Is It?
Key Features of the Platform
Resources That Help
Creating an Account on Sidekicker
Searching for Jobs on the Go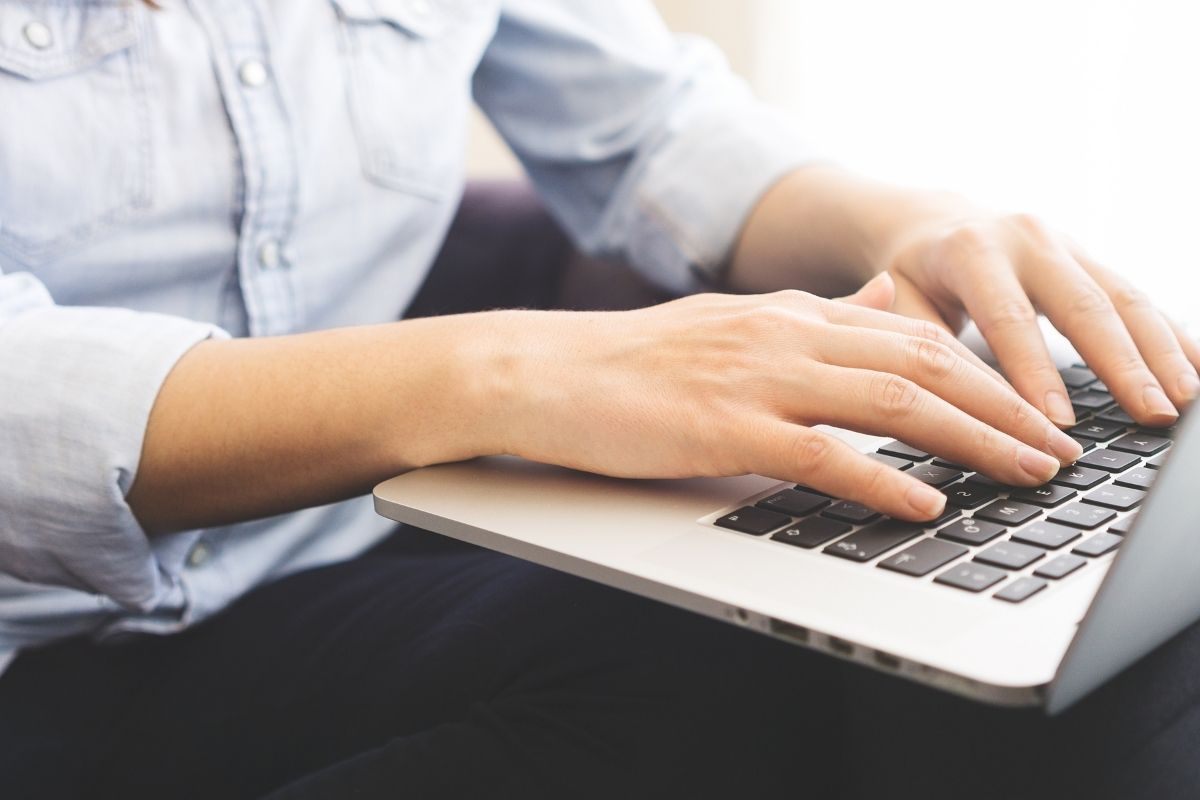 Sidekicker – What Is It?
Sidekicker is a job search platform that helps me and other people who need temporary jobs and casual labor gigs across several industries. I think of this platform as an interactive website that takes match-making to a new level.
What I discovered was that this platform sends interesting job opportunities straight to my phone. In turn, I can simply choose the ones that I want to work on.
Thankfully, there are tons of industries that are looking for roles to be filled, giving me numerous options to pick from.
Sidekicker is based in Melbourne, Australia, so it makes sense that its current focus is only on Australia and neighboring New Zealand. As of writing, I find it astounding to discover that the platform has helped around 15,000 individuals, called Sidekicks, find work opportunities.
Why I Choose to Use Sidekicker
One of the reasons I opted to use and explore Sidekicker is to have more control over the job roles I can apply to. While there are unlimited opportunities out there, I love that I can get matches and options that I can choose from instead of the other way around.
Besides having more control, I also value the ease and convenience of job hunting that this platform affords me. I can do everything on my computer and my phone without having to leave my home to look for or apply for jobs.
Of course, I find it worth mentioning that there are tons of resources available on the website, something which is greatly helpful for job seekers like me.
Key Features of the Platform
Control is one of the biggest factors as to why I use Sidekicker and this is also one of its key features. I can choose when I work, the type of work or side gig I do, and how much I'll be working. This means that I can pick the number of hours I need for the week rather than being told what's needed.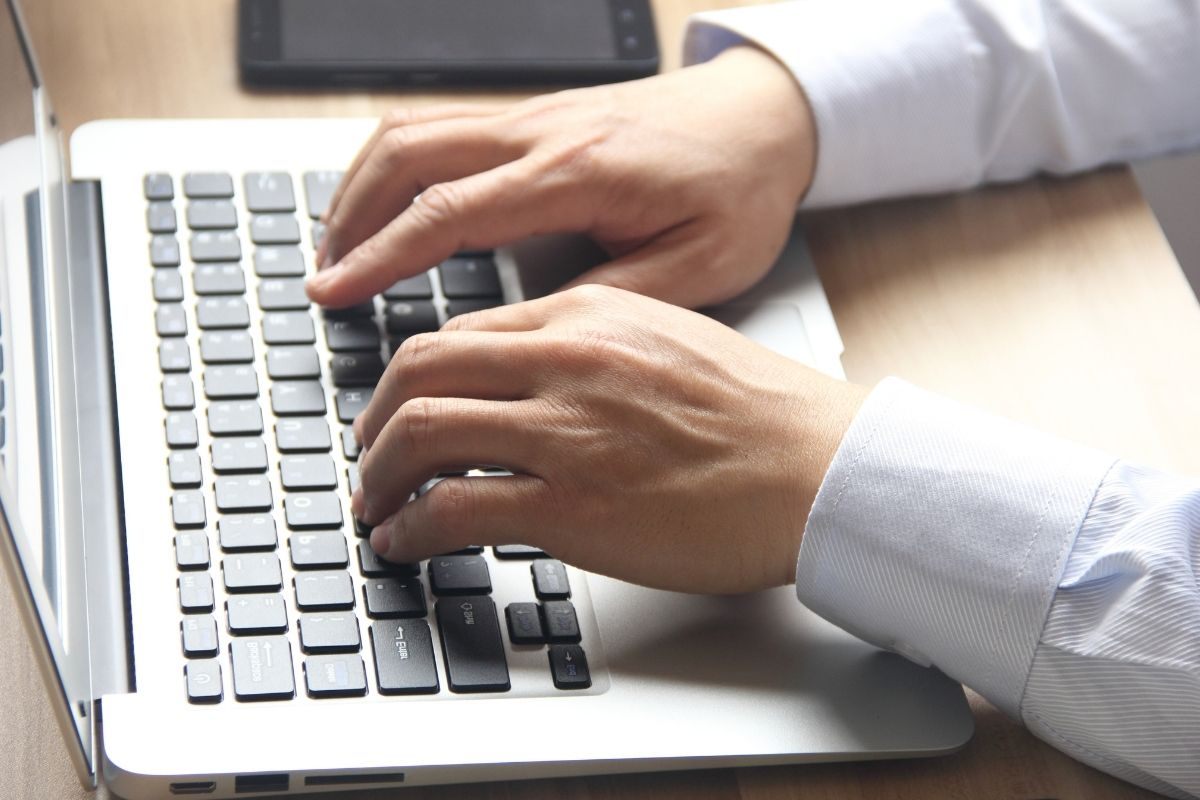 In line with this, I love being sent opportunities right on my mobile phone and having the power to choose what job roles I want to take on. As I have said, I think of this platform as a matchmaker of sorts where I can either apply or pass on the said opportunity.
I also love the transparency that comes with using the platform. The job details and the corresponding payment for the job are already outlined for applicants like me to see, giving a clearer view of what I can anticipate while on the job.
What's more, I appreciate being seen and treated as a Sidekicker employee rather than a contractor. Sidekicker ensures that fair wages are paid and that they are transparent every step of the way, even providing me with a timesheet
Various Industries Covered
There are a total of seven different industries covered and supported by Sidekicker. These include the hospitality industry, events and exhibitions, business support, warehousing and logistics, promotions, aged care, and horticulture.
Within these industries, however, I discovered that there are hundreds of thousands, if not millions of hours and jobs available for the taking.
There are various roles within these sectors that I can find, allowing me to explore my skills and interests at the same time.
Resources That Help
Apart from the aforementioned aspects, I find it worth sharing that Sidekicker has a wealth of helpful tools and resources that significantly aid job seekers through their journey. One of these is the business blog. This section touches on industry insights, as well as tips and trends for finding temporary staffing and work.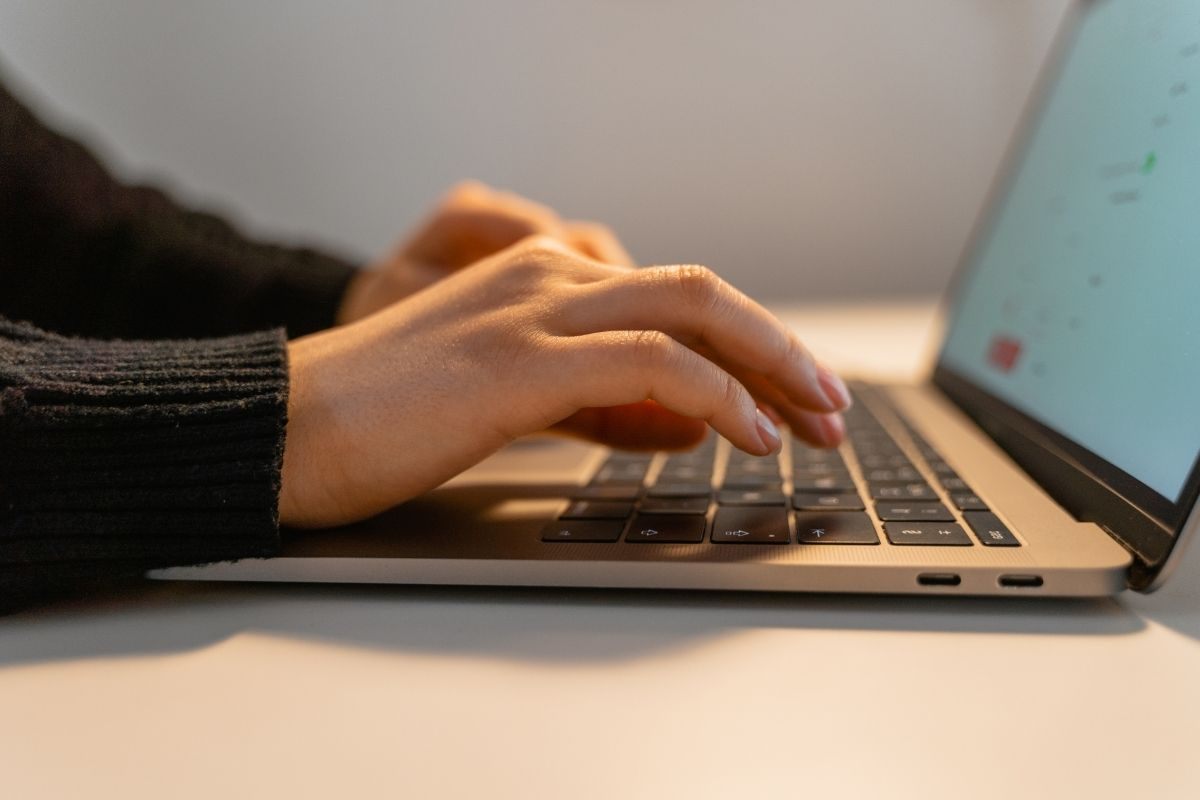 Some of the more recent and relevant articles I have seen on the website include the steps employers are taking in response to the pandemic, what it takes to understand the gig economy, as well as the difference between casual and temporary staff. There are numerous articles on the website that touches on other aspects, too.
I believe that businesses and employers will take delight in the case studies section. After all, these center on customer case studies and the companies that have great successes in scaling their ream and platform in different parts of the country.
Some of the firms that have made waves here and have had relevant case studies that others could learn from include Uber, American Express Openair Cinemas, Mansfield's Propagation Nursery, and DoorDash to name a few.
Advice Section Straight from Users
There is also an advice section on the platform that I find extremely helpful, especially as the answers come directly from the Sidekicker team.
The articles I have read on this page mainly revolve around how to become a Sidekick, learning the ins and outs of the payment system, how to complete shifts, as well as tips on how to stay safe while working the shifts.
Some articles are geared towards businesses and employers. I noticed that their section touches on how to make payments to Sidekicks, as well as how to get started using Sidekicker and how to set up their business accounts.
Creating an Account on Sidekicker
The application process is pretty straightforward because I just need to complete the online application form. Some information the platform asks for includes my email address, name, age, address, and mobile number.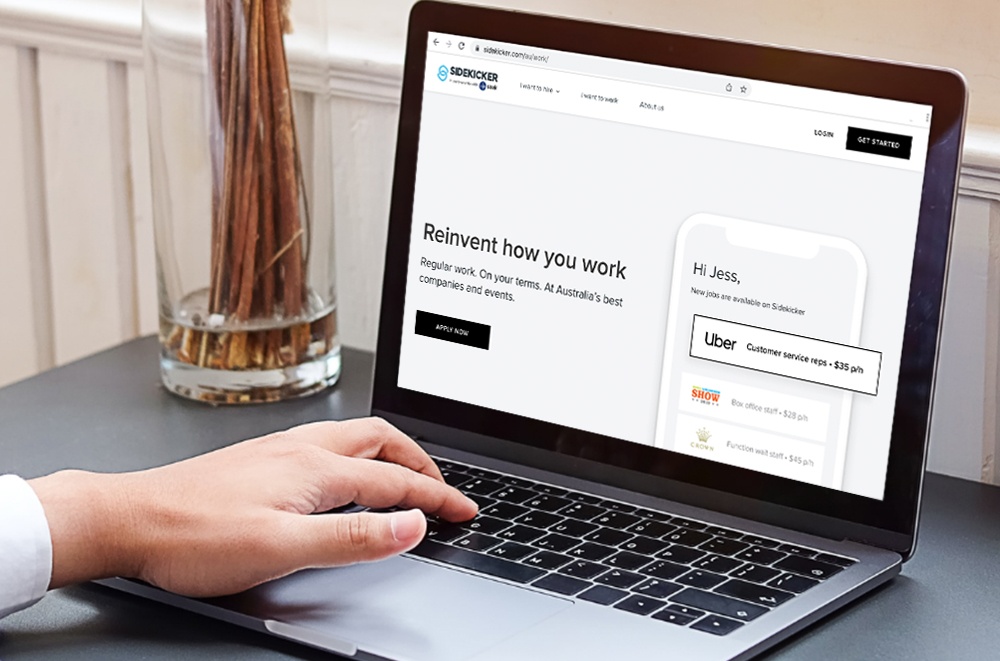 Applicants also need to provide an overview of their experience, as well as the types of opportunities they are interested in, which can help Sidekicker find suitable options.
Candidates are also subjected to an interview and a brief onboarding process.
Once accepted, I can start setting up my profile, which the platform will use to connect me with numerous opportunities.
The Sidekicker Onboarding Process
This process can be tricky, as applicants need to pick a schedule from a list of slots made available by Sidekicker. Individuals who are employed full-time or have other responsibilities will have to make time for this stage of the application.
The platform provides a list of requirements for onboarding. Some of which are a complete profile, a Right to Work check, and other similar qualifications. Making sure that these things are in order before going to an onboarding session can ensure that the process goes smoothly.
After this, I can access the mobile application, which offers a lot of convenient features for job seekers.
Searching for Jobs on the Go
To truly make finding temporary jobs much more convenient, Sidekicker launched a mobile application for iOS and Android users that is downloadable through respective app sources. It is designed to help candidates manage their accounts.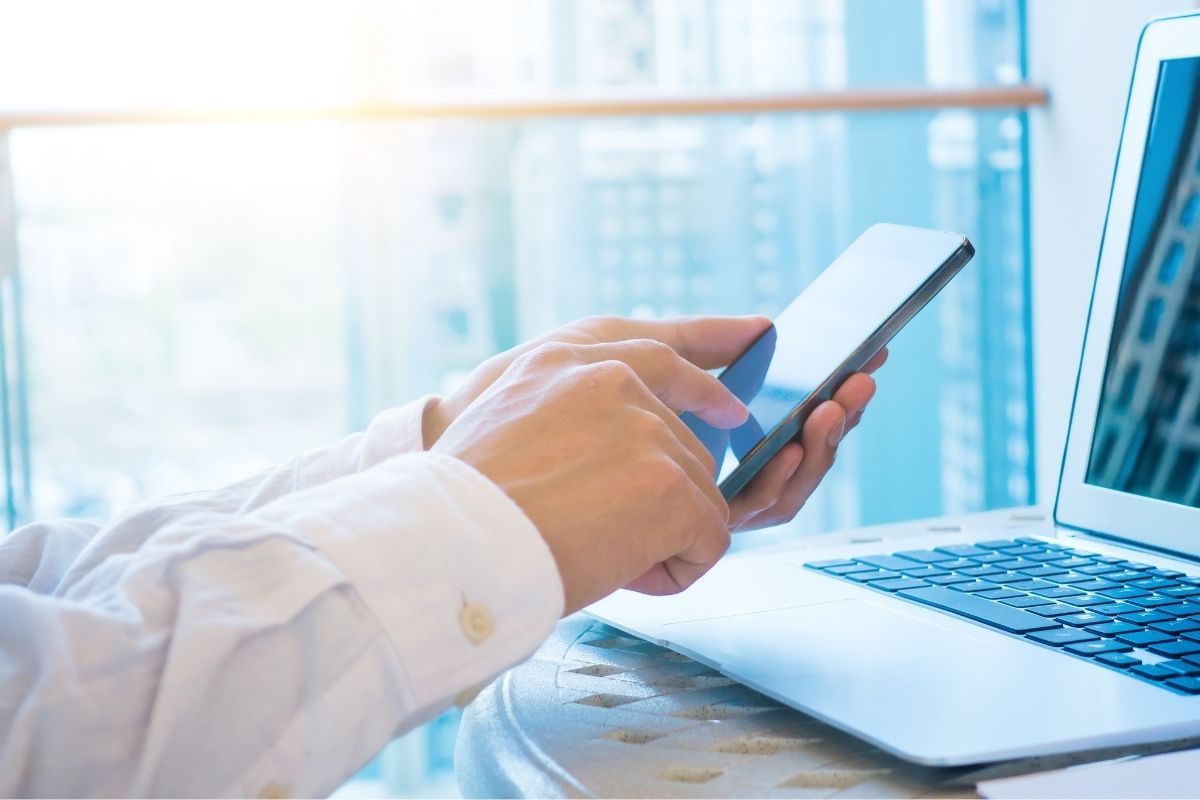 It is important to remember that applicants need to receive an invitation from SIdekicker from their employer before they can use this app to find and browse jobs. So, once given access, I can find, access, apply, and manage jobs using this app.
I receive opportunities through the app, after which I can review and apply for jobs I am interested in. These prospects come from a wide variety of industries and companies, giving me a diverse range of options.
This job is only available for workers and not for employers and recruitment managers. Individuals who want to use Sidekicker to hire people for a position should visit the website to get started.
Tips for Fully Utilizing Sidekicker
The platform has made everything easy for individuals who pass the application process. To find jobs, the trick is to always check out opportunities sent by Sidekicker.
This way, I do not miss jobs that I like and I can go ahead and apply to them. I found it useful to always check my inbox and notifications.
Aside from this, I try to write a short but compelling message for prospective employers. Keep in mind that a statement is required to tell hirers why you are a good fit. The key is to be straightforward, while also showing individuality.
The Bottom Line
Sidekicker is a great platform for individuals looking for side jobs and gigs. With its meticulous screening process and guaranteed opportunities, I found it a great option even for people with full-time jobs or school.
References
iOS –
‎Sidekicker: Worker app on the App Store

Sidekicker – Sidekicker – Reinventing casual and temporary staffing
online application form – Sidekicker