For graphic designers, one of the most important things that can help them land a job or score a gig is their portfolio. This enables them to show off their skills, range, and experience in an accessible and easily verifiable manner.
Because of this, professionals need to make sure that they create a solid portfolio that enables them to show prospective employers or clients that they deserve to get the job. The question that many designers might have would be, "What are the best portfolio websites for graphic designers?" Here are some options.
Portfoliobox
Graphic designers should consider using Portfoliobox, a website builder that is committed to giving artists a place to let the world see their work. This platform is a cost-effective and low-maintenance option for individuals who love efficiency in all aspects.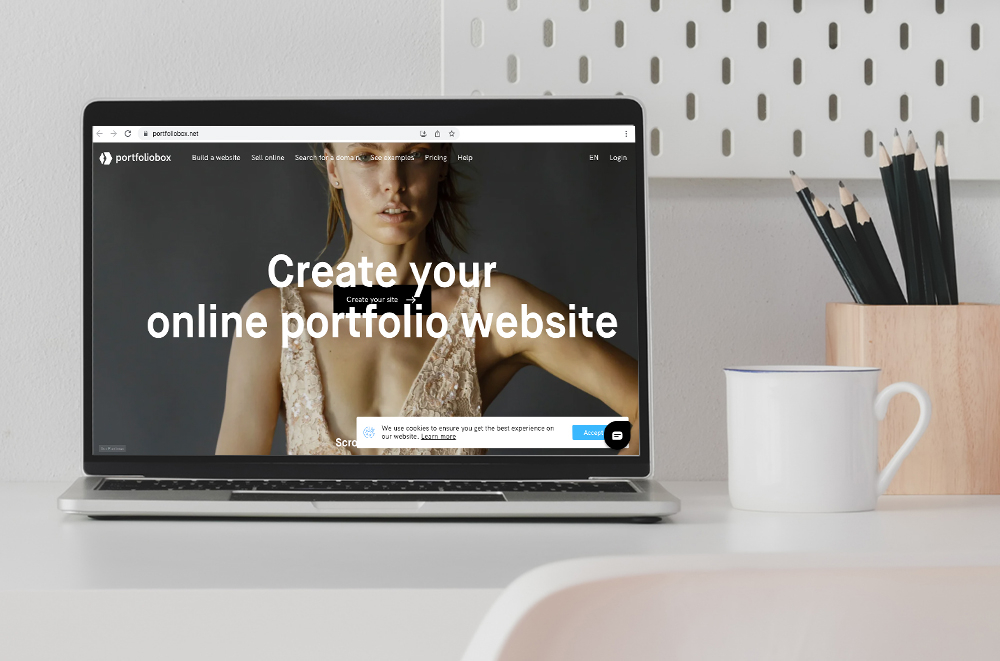 Plus, it is easy to use as they can conveniently add pages with a few clicks. One of the things that make it desirable for many users is the superb customer support, which makes it easier to get assistance should they encounter any issues with the website.
A unique function of Portfoliobox is the Find Creatives feature, which lets recruiters, potential clients, and other users look for talents within the platform.
Carbonmade
Those who want to experience a premium platform before deciding to pay for it should consider Carbonmade. This site offers a free trial run of its full services for a certain period and without the need to input users' credit card details.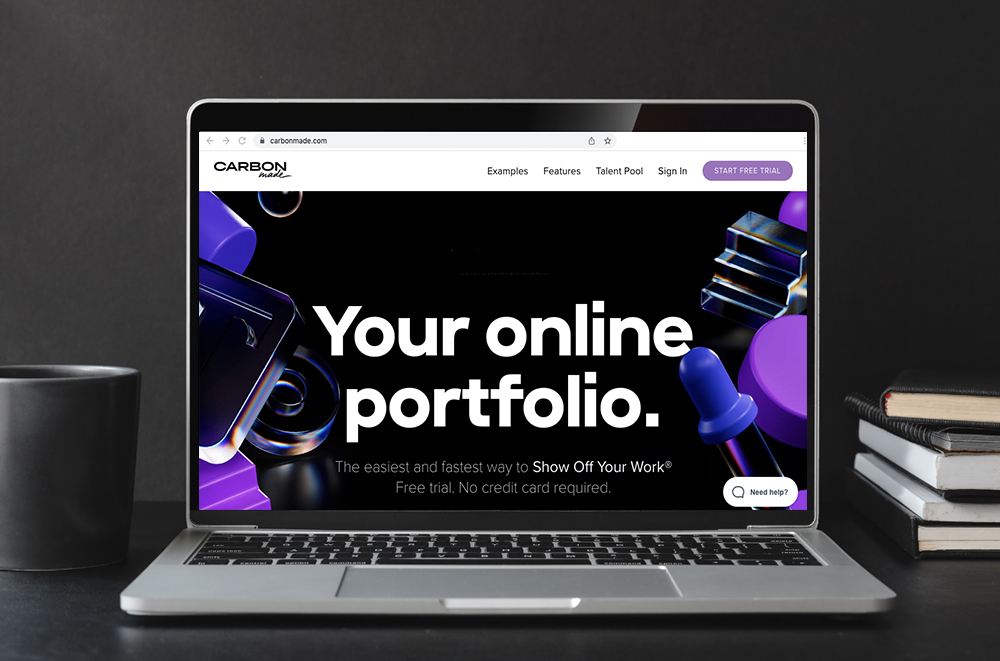 This is favorable because it helps avoid unexpected charges just because users forgot to remove their card details before the trial ends. Nevertheless, the free trial is limited, so those who want to get full and unlimited features should consider paying for a subscription.
As a portfolio platform, it lets people do a lot of customization to their collection including modifying the layouts and visual themes. The Before and After feature lets users compare the raw design to a more polished view with minimal interruptions.
Cargo
Another option with a free trial offer is Cargo, a portfolio creator that is quick and easy to use. Users just need to register and start designing their folio. An account gives users access to select features complete with the service's library of images, fonts, and templates.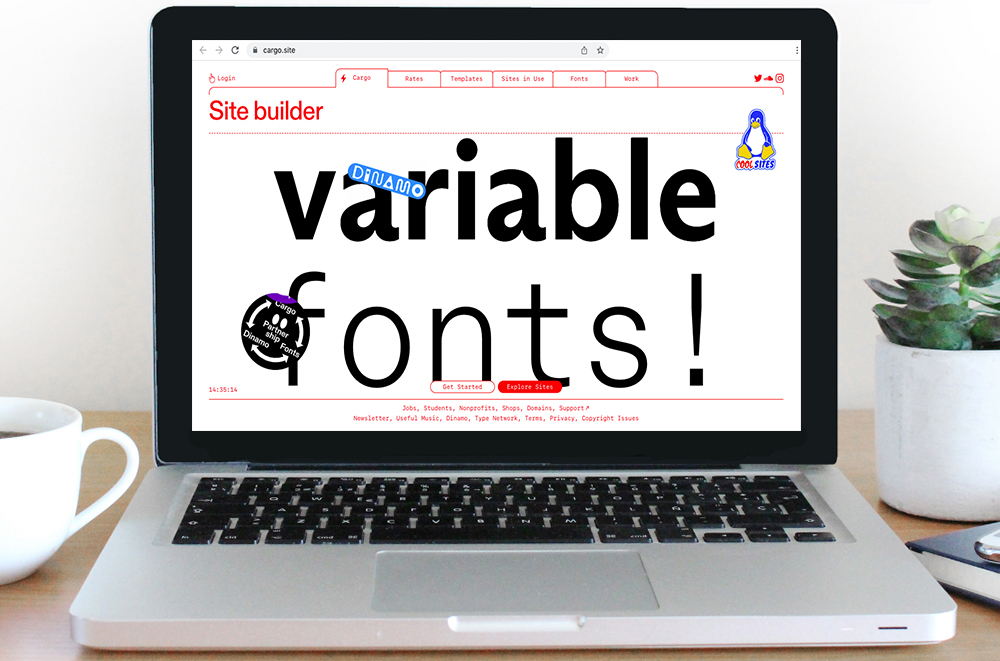 What users need to remember is that the free trial can be restricting, especially as it only lets them create three pages and 12 projects. Individuals with extensive experience and background might find this unfavorable, so the best way to go is to upgrade their accounts.
Premium offers include more customization and projects. Those who are hesitant about paying for a portfolio site should know that the primary attraction to this site is its ease of use, along with the variety of templates to choose from.
Fabrik
Fabrik is another portfolio website for graphic designers. This platform is one of the newer ones out there, which makes it a fresher choice. Individuals who want to show their willingness to try something new can definitely use Fabrik to do so.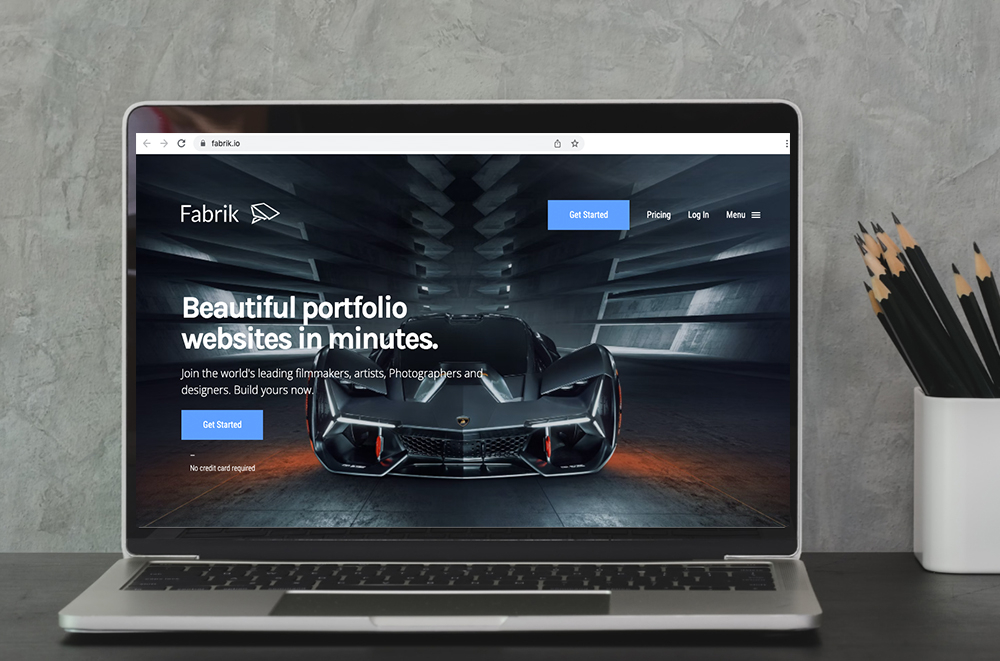 Some of the classic portfolio features are present in this platform. Users can upload all kinds of projects on the website, even audio and video. Then, they can personalize the website to truly make their portfolio their own.
What many interested individuals should know is it offers a limited free trial period, which lasts up to 14 days. This gives them the ability to use premium features, which will no longer be available once the period is up.
Jimdo
For individuals who simply want an optimized site where they can post their works, Jimdo is the best choice. The basically builds the portfolio itself, so designers can focus on picking the right creations to include on the website. This makes the task pretty quick and easy.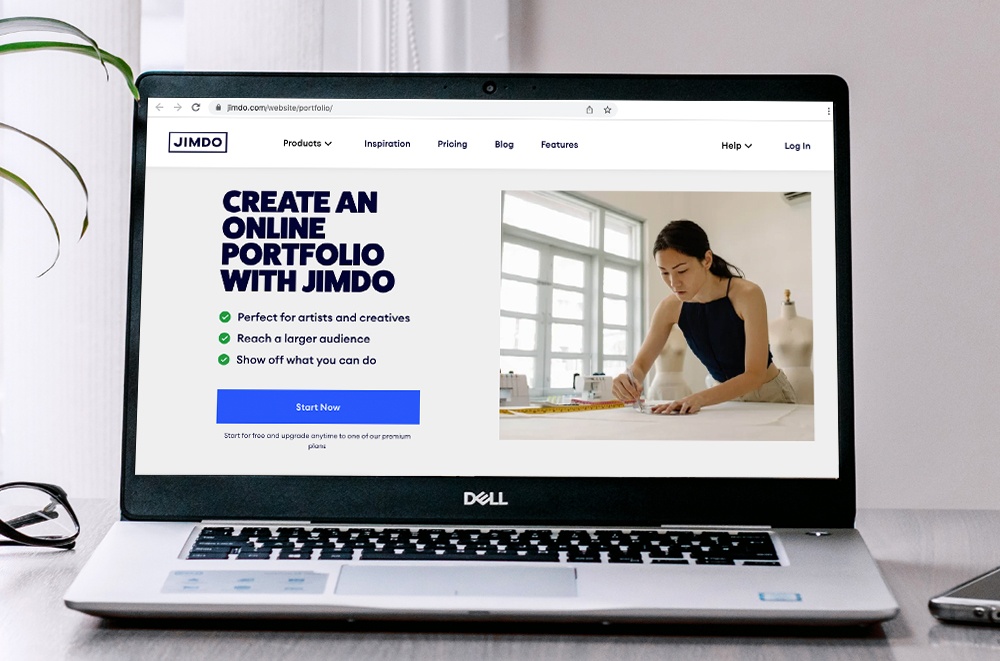 Those who pay for a paid plan will be able to fully access Jimdo's features. The main feature of this site is the extremely simple method of creating a showcase website for graphic designers at a minimal cost.
The drawback about this is that it has minimal customization functions, which limits users' abilities to personalize the portfolio. Nevertheless, the website is a beginner-friendly way to create a collection of works, so it is one of the best choices out there.
Dribbble
Those who prefer a high-tier feel should take a look at Dribbble. This site is dedicated to artists who offer high-quality work and clients who prefer working with individuals who are guaranteed to provide excellent results.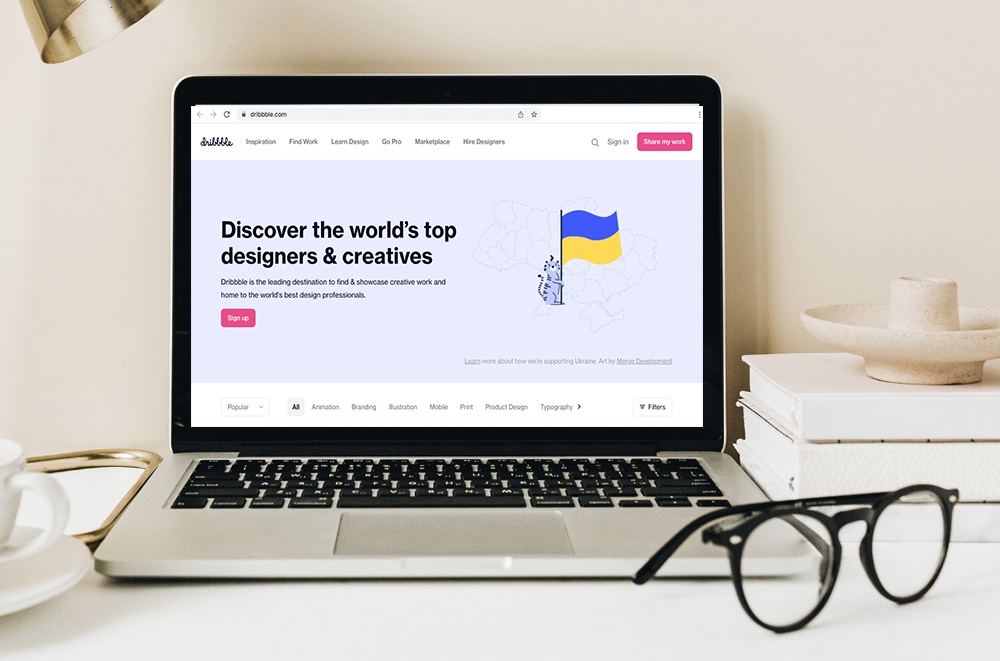 A free account gives users the ability to upload their work, which they can slowly establish enough to qualify for a designer account. They need to apply to be upgraded and if they pass, they can access more worthwhile features.
Users can also use the Find Work section to look for opportunities. Most gigs on this platform are high-paying, making it a truly preferable platform. Moreover, the search function even makes it easier to find the right posts.
Dunked
For many designers, the most important part is spending time and effort on creating their works, which they can show off in their portfolios. This is why they look for platforms that offer a stylish look with minimal need for tinkering.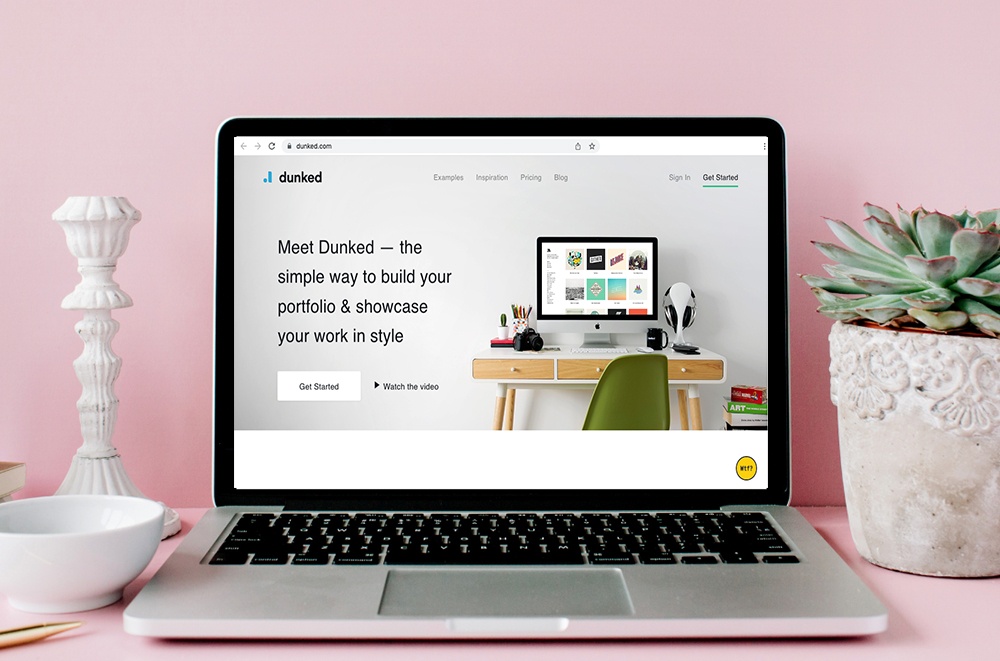 Dunked is one of the best options for this. Its main pull is to offer a way for artists to highlight their creations in a manner that looks professional, presentable, and visually appealing. It offers different types of templates through a 10-day trial.
What users need to remember is that while simplicity is its goal, some of them might feel that the designs are too simplistic. Nevertheless, this website is worthy of being included in the list because of the overall ease of use.
Behance
Most graphic designers automatically go to Behance as a default because it is one of the most popular portfolio websites out there. It has millions of users who make up the community, along with its dynamic and diverse works.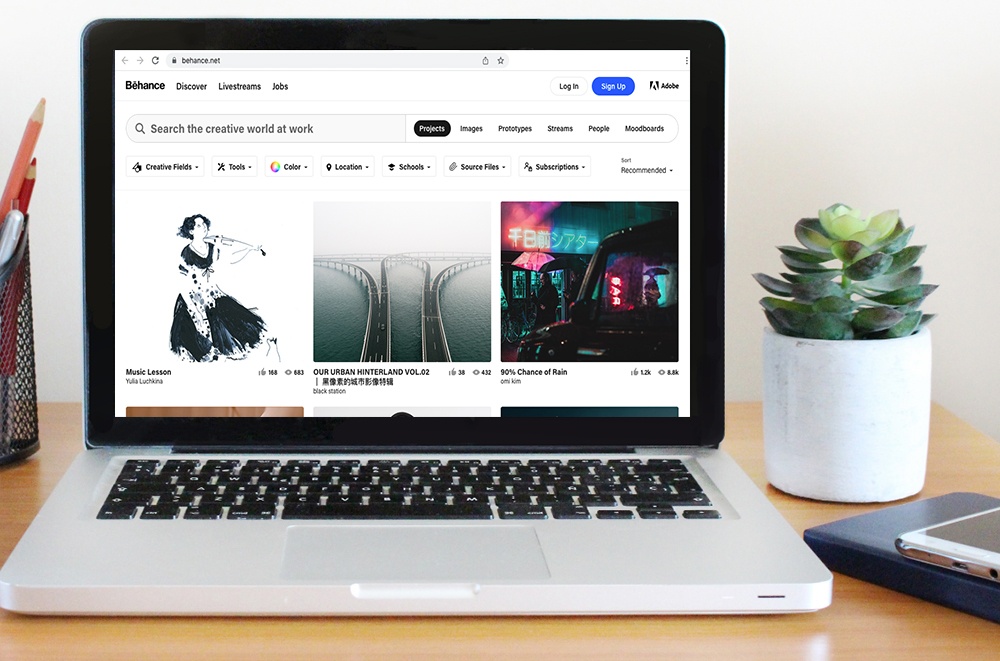 This platform is one of the most intuitive portfolios out there. Users can get everything they need, including the ability to share details about their design, use larger photos, and customize the layout, style, and appearance of their folio.
Another great thing about this website is it comes with a listing board for individuals looking for jobs, commissions, and gigs. Plus, those who want to get in touch with people sharing the same goals and talents can use the networking feature of Behance.
DeviantArt
Since its beginning, digital artists and designers have used DeviantArt to showcase their works. The website is considered the biggest art gallery online. Users can also interact with other people within the same industry and with the same talents, skills, and interests.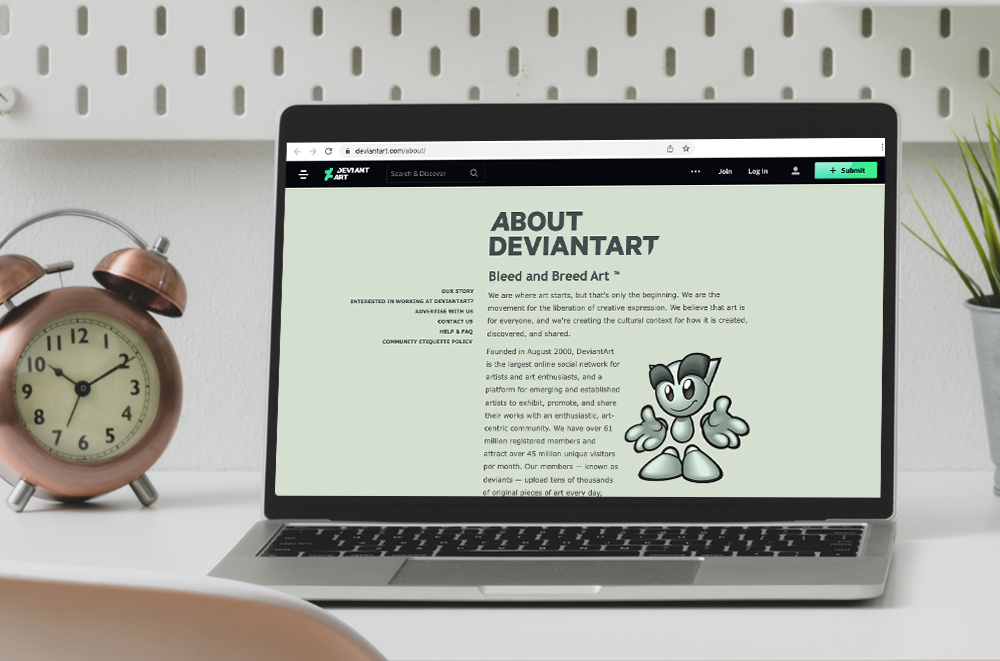 This is a great thing for artists as it is designed to serve as a place where artists, called deviants on the website, can share their art. The platform requires minimal setup as they can simply upload their creations, which can be viewed under their own profiles.
Users can upload all kinds of projects such as 3D art, illustrations, and all kinds of designs. While it offers a networking feature, graphic designers just need to submit a link to their profile to serve as their portfolio.
Adobe Portfolio
It comes as no surprise that Adobe has a portfolio platform offering, especially as it is known as one of the biggest software solutions companies in the world. This service lets users create responsive websites to showcase their works in a single or multi-page setup.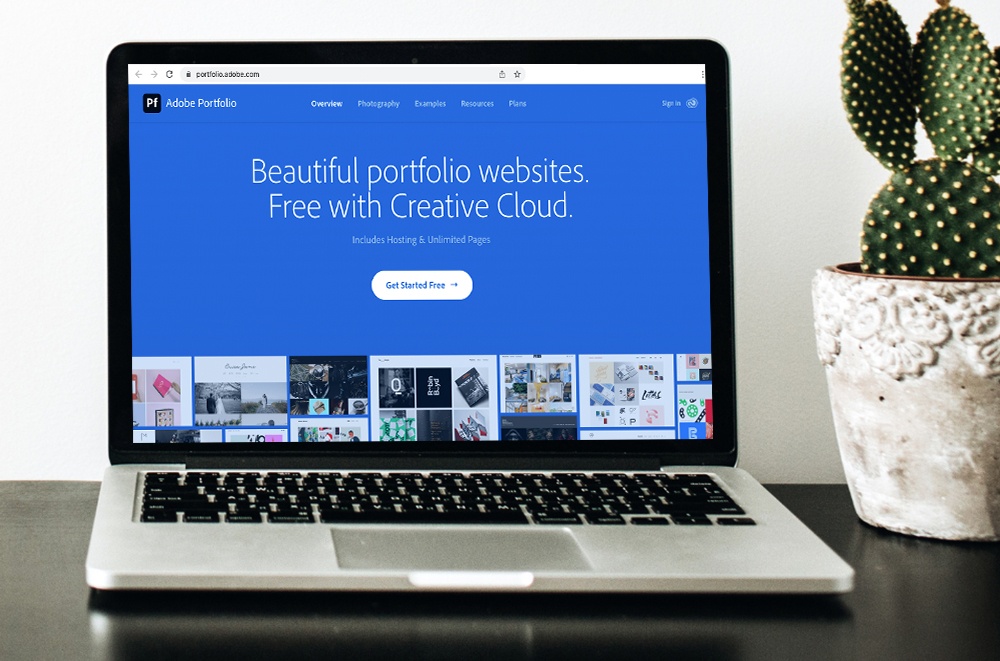 This paid option offers premium features that every designer will definitely love. It comes complete with a homepage, collection section, contact page, and other pages they want to include. The best part is that it supports integration with Behance, so users can simply import their projects.
Adobe Portfolio supports access to Creative Cloud, so designers can get a hold of their photos from Lightroom, fonts from Adobe Fonts, and other similar services.
WordPress
Those with technical knowledge of how websites work and skills to implement such features should consider using WordPress. This is not a dedicated graphic design portfolio, but a website-creation platform that offers more versatility and adaptability.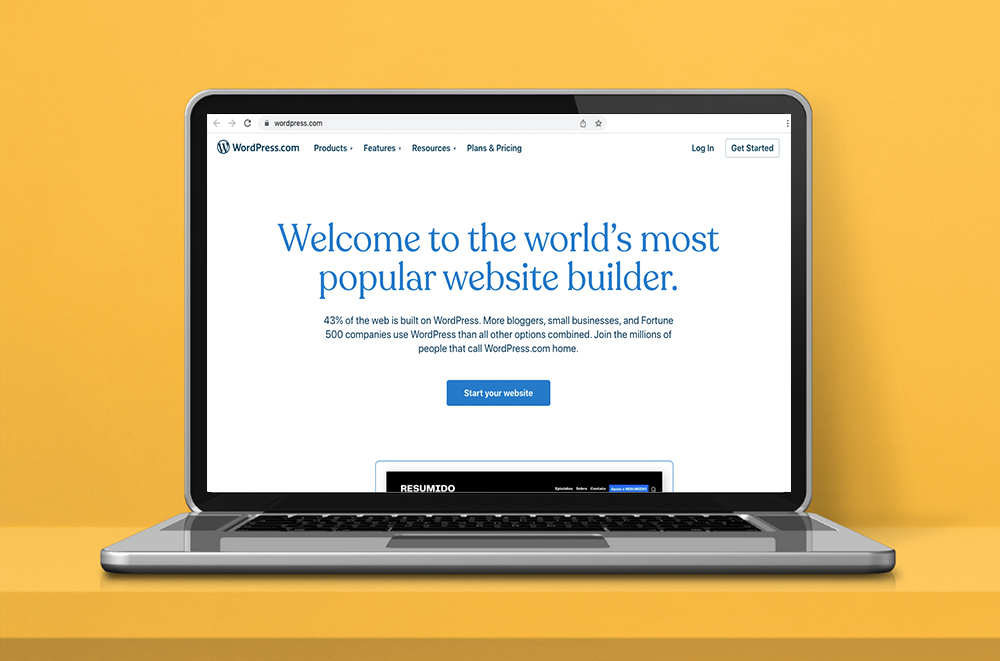 Graphic designers can create a website with a .wordpress.com suffix for free, or with a .com suffix for a price. No matter what they choose, they get an entirely customizable website. They can tailor the name, appearance, layout, and format according to their preferences.
Having free rein on their portfolio may sound too intimidating, but the good news is that the platform offers high-quality templates that can contain their work with minimal effort. The downside is that this can lead to their folio becoming similar-looking to others.
The Bottom Line
The right platform can help users show their best work. With this list of the best portfolio websites for graphic designers, they can make the most out of their skills, experience, and existing creations.
References
Jimdo – Create an Online Portfolio | Jimdo
Portfoliobox – Portfoliobox – Portfolio Websites | Online Portfolio Builder