With the flourishing of technology and other advancements that come with it, it comes as no surprise that digital and online magazines have drastically risen in popularity. While many people still enjoy the look and feel of printed magazines, these online counterparts definitely offer more convenience.
Online publications make it easier for readers and the public to gain access to content. They also have a much more global reach, which is why many companies and even agencies out there have been interested in entering the market with their own online magazine business.
The online magazine business may still be relatively new for some individuals, but thankfully, this guide will help even those who are unfamiliar with the industry to successfully permeate and bring about an online publication that's one for the books.
What Is an Online Magazine Business and How Does It Work?
Start by Defining Your Niche
Figure Out the Content and What Your Magazine Will Revolve Around
Formulate a Business Plan
Get a Domain Name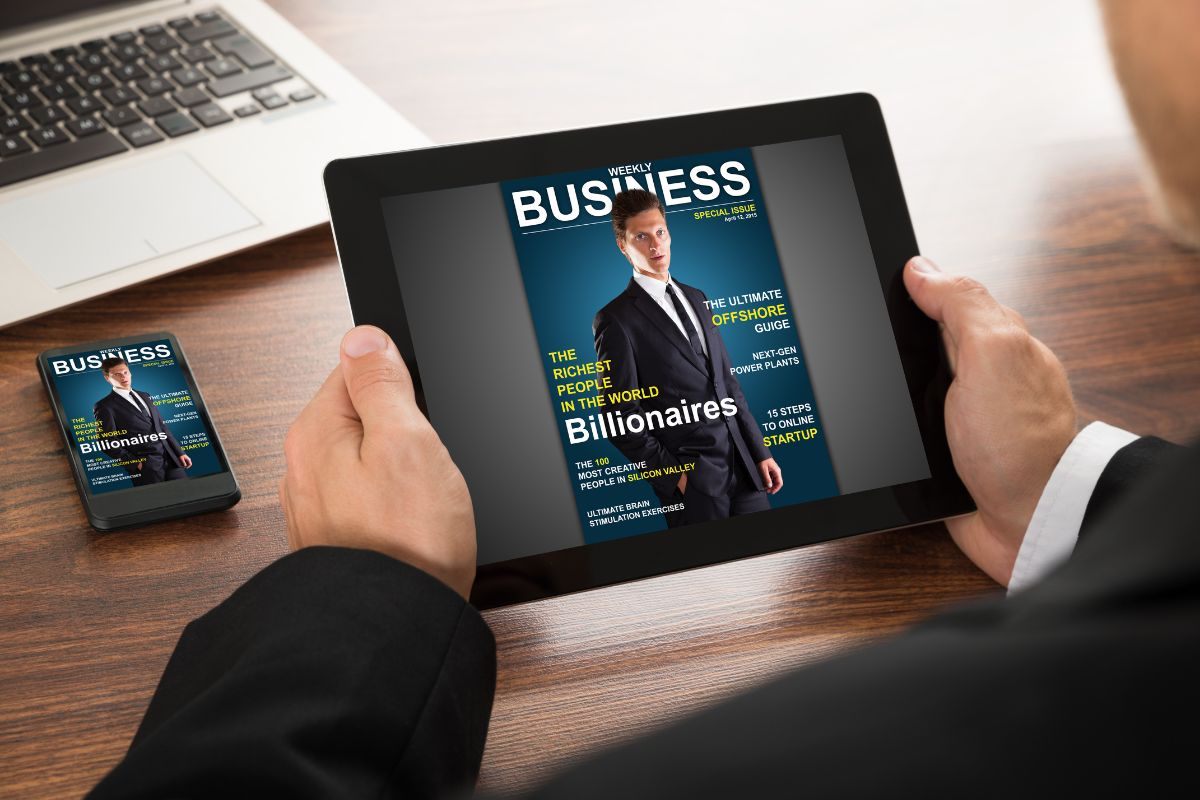 What Is an Online Magazine Business and How Does It Work?
An online magazine is simply a digital publication or magazine that can be accessed and read online. Although the platform is hosted and distributed on a digital scale and platform, this particular approach still anchors itself on traditional magazine features, mainly through its editorial content.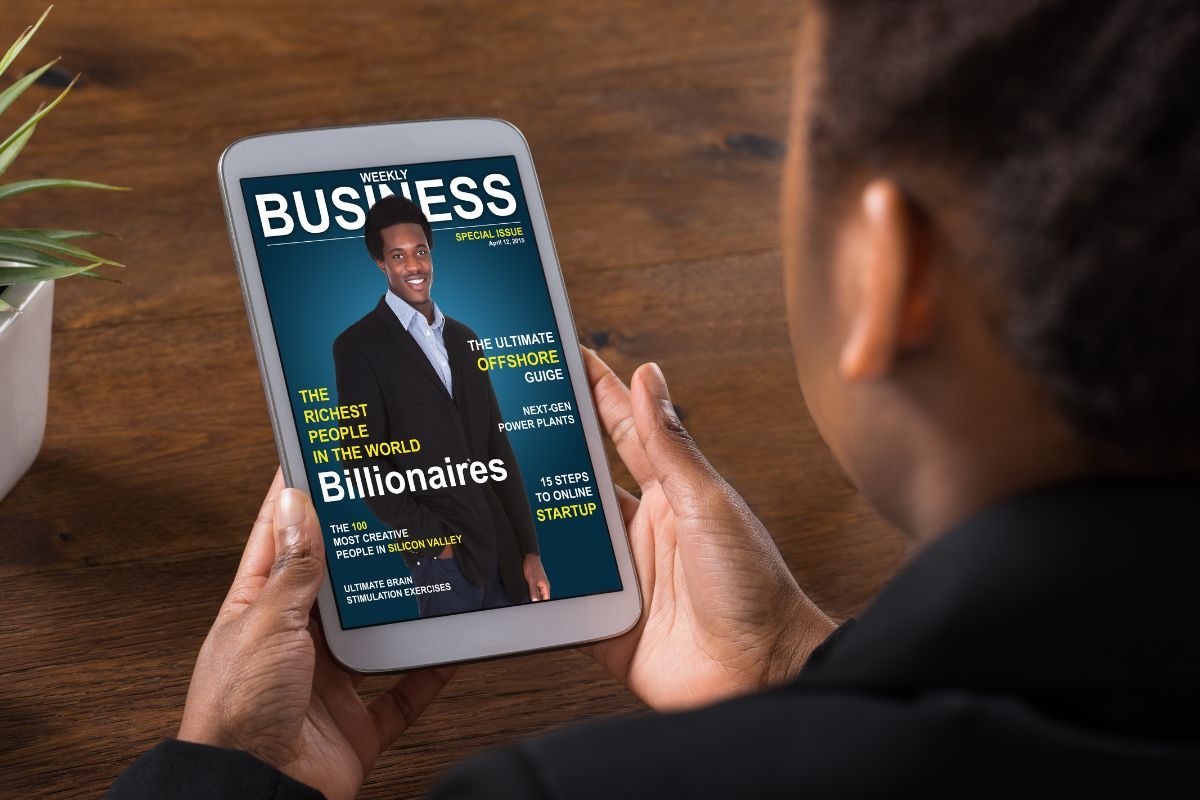 Online magazines work by providing readers and audiences access to a magazine format with the use of technology.
These can be posted using slide shows and with shorter content to keep readers engaged. Such content can be accompanied by links, high-resolution images, audio, video, and many other types of multimedia.
Despite these changes, the online magazine business seems more lucrative than traditional publishing because it can explore various ways to generate revenue. This could be through affiliate programs, subscription programs, click-per-pay methods, mailing links, and the like.
Reasons to Make the Move Online
One of the reasons many individuals and businesses are moving their publications to a digital platform is that they can reach a wider audience throughout the world. This is particularly important for those who have a loyal following but don't have easy access to materials.
Another reason why many companies and individuals are switching to this medium is that they can produce more flexible content without losing the interest of their target audience. In relation to this, the production also does not incur as high of costs since it does away with printing and or the need for paper.
What makes online magazines good for business is that they can gain a deeper understanding of audiences and readers, particularly as it comes with metrics that can track reader engagement and topics and areas of interest, to name a few.
Start by Defining Your Niche
The online magazine business isn't new at all, so a few key players are already in the industry. While this may be quite intimidating for new businesses, interested individuals who want to penetrate the scene should start by defining their niche and to whom they intend to cater.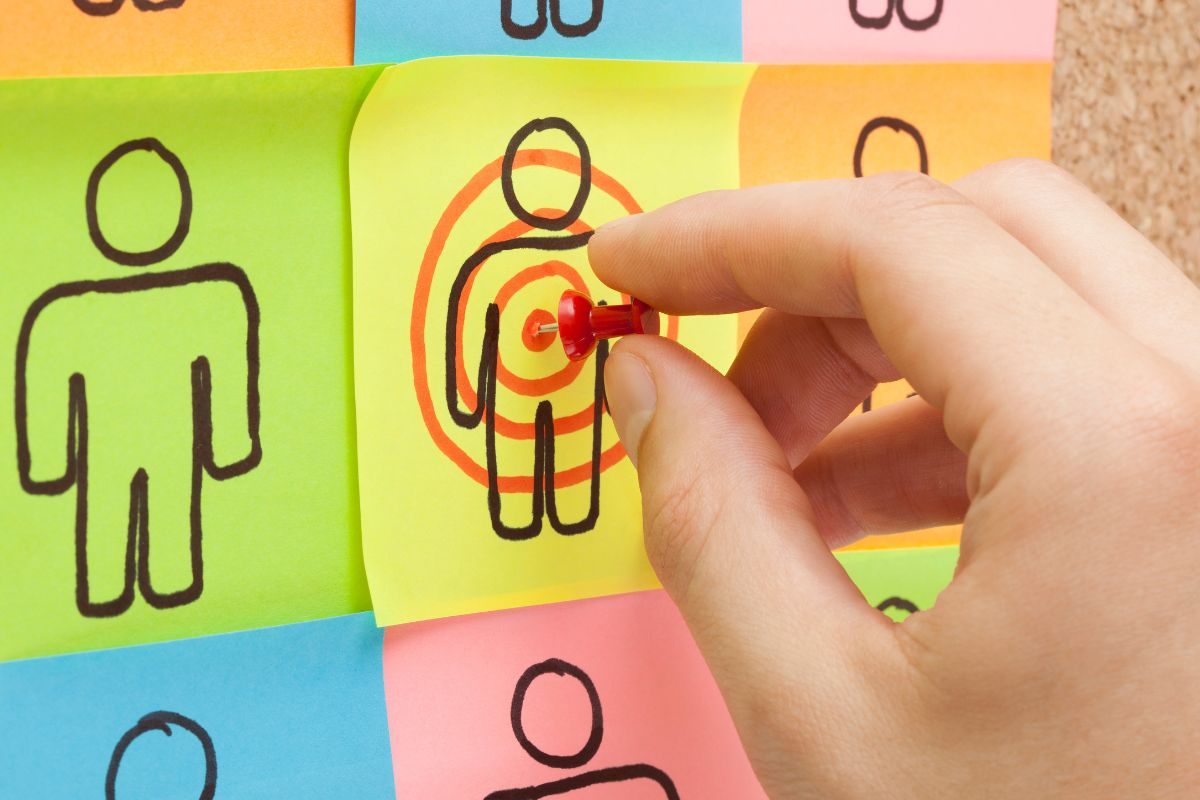 Whether it's fashion, food and drink, interior design and architecture, or lifestyle, this business invites prospective startups or interested groups to determine what they want to focus on. This also helps them determine how their online magazine will be different from the crowd.
Those who already have an existing business will most likely easily determine what their online magazine will be like, especially if it is an offshoot of their business. Once individuals have identified this, they can start establishing the vibe of the magazine and the topics they aim to cover.
Apart from these, individuals and companies should take the time to visualize how their online magazine will be presented, the editorial content and route they want to venture into, and the mobile experience they want to present to readers.
Identify the Type and Structure of Your Online Magazine
There are different types of online magazines out there. Digital magazines, online magazines, magazine subscription apps, and flipbook-style magazines are just some of these examples.
Those opting for a purely online magazine business should figure out the direction they wish to move toward. Think, for example, about whether the online magazine will cover different topics or simply a particular area.
Besides this, it would be helpful to identify the type of format the magazine will be published in online. There are some online magazines that can be read through the web, while there are some that can be downloaded and accessed through PDF formats.
Figure Out the Content and What Your Magazine Will Revolve Around
Content is king across the board in a highly digital and technological age. While aesthetics are all the rage, online magazines would not be able to sustain their readership without useful and interesting content for their audience.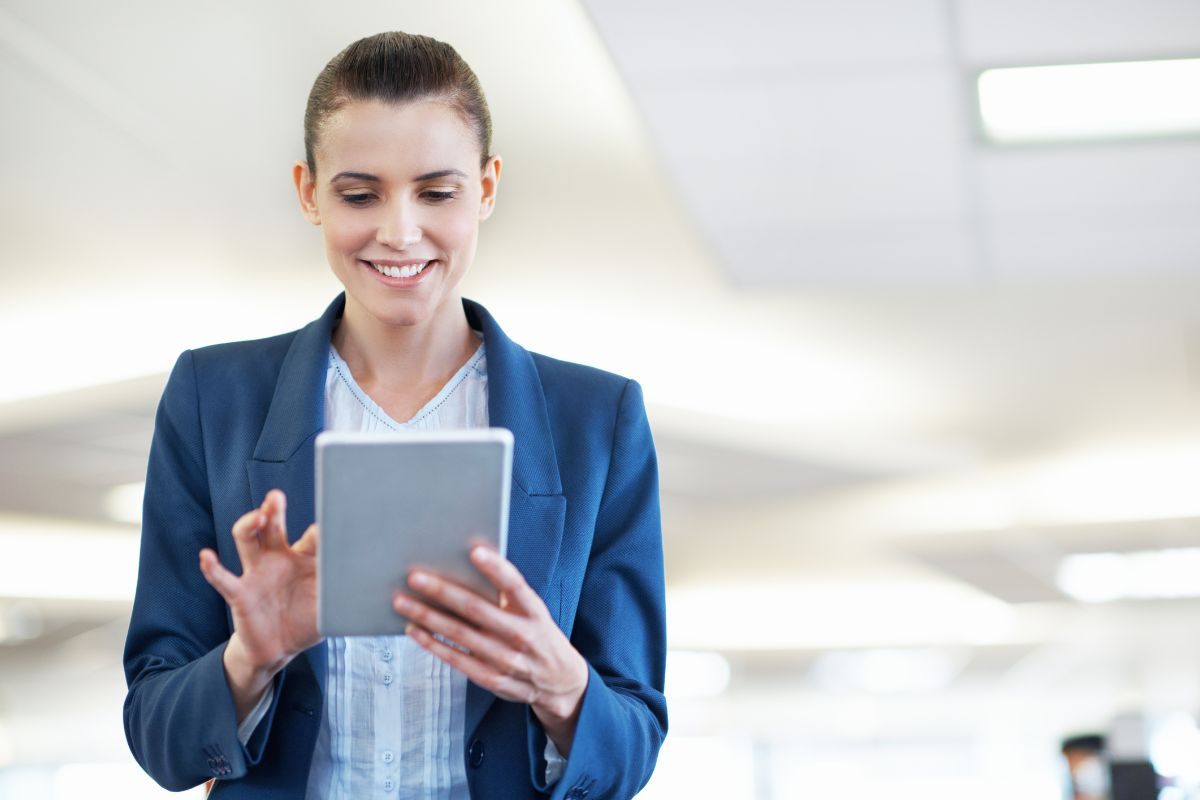 To determine the content that will be rolled out for the issue and for the succeeding launches, a team should come together to outline.
This should include what they aim to bring into the world and what readers and audiences are looking for in that particular niche.
By delving deeper into such topics, online magazine businesses or startups can gain a fuller understanding of the brand's identity and how they could better communicate what they want, all while filling in a gap in the market.
Conduct the Necessary Research
Speaking of finding relevant topics, it's important to conduct market research on the topics that audiences are excited to hear about. This way, the aspiring online magazine business can determine if there is a market that awaits for what they have to offer.
Through thorough research, the business can also anticipate the interest levels of audiences. Bear in mind, however, that this is a continuous cycle, especially as trends in the field or the particular niche tend to vary over time.
Constant adaptation is key to remaining relevant and sustaining the interests of the public through the online magazine business. Taking the time to look over the landscape and evaluate other brands' offerings and competition will help the business stand out from what's already being covered.
Formulate a Business Plan
Once the basics are already covered, it's high time to develop a business plan or model to determine the trajectory of the online magazine business. This will help serve as the foundation that grounds the whole approach and will guide the objectives and goals of the brand.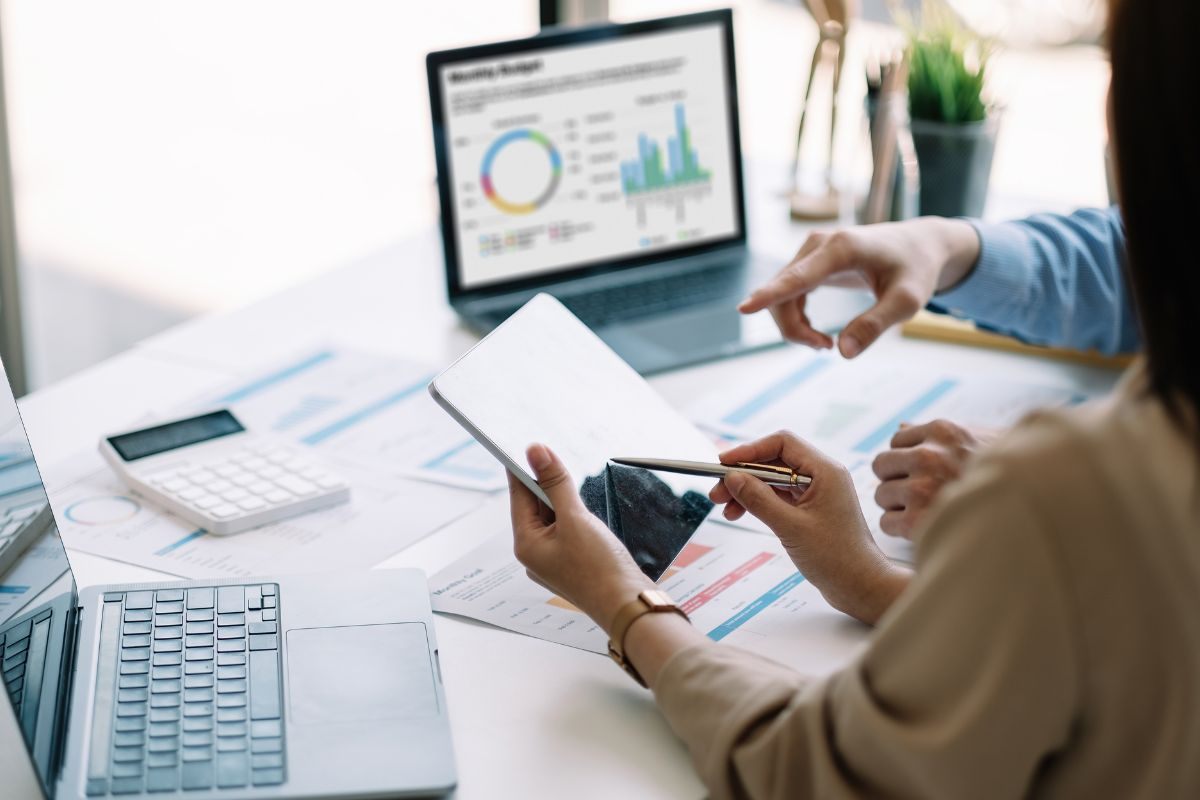 Some of the things that have to be covered during this include the mission statement, a description of the magazine and what it is about, the topics it will cover, and the target readers and audiences. This should also cover how the issue will be funded at first.
Of course, as a business, this online magazine should be able to generate money over time, and this largely depends on advertising and marketing. There are many avenues to explore, whether it's putting personalized ads, selling through subscription services, deciding on a paywall, or affiliate marketing.
Find the Right Tools and People for the Job
With a business plan in place, it's time to get the ball rolling and jumpstart the online magazine business. However, the people and the tools should be at the core of this, which is why it's imperative to start there.
Build a team that can effectively and efficiently handle not only the workload of the online magazine business but also one that understands it and can deliver every single time. With content being a crucial factor, having an editor and a team of writers is a must.
On top of this, having a graphic designer to help direct and illustrate the look of the magazine is also imperative. This should all be coupled with the help of a website engineer who ensures that the online website is running smoothly.
Get a Domain Name
After establishing a business proposal and a team, make sure to give ample time to choose the domain name as well. This should reflect the online magazine name as this is the brand and the very identity of what has been created by the team.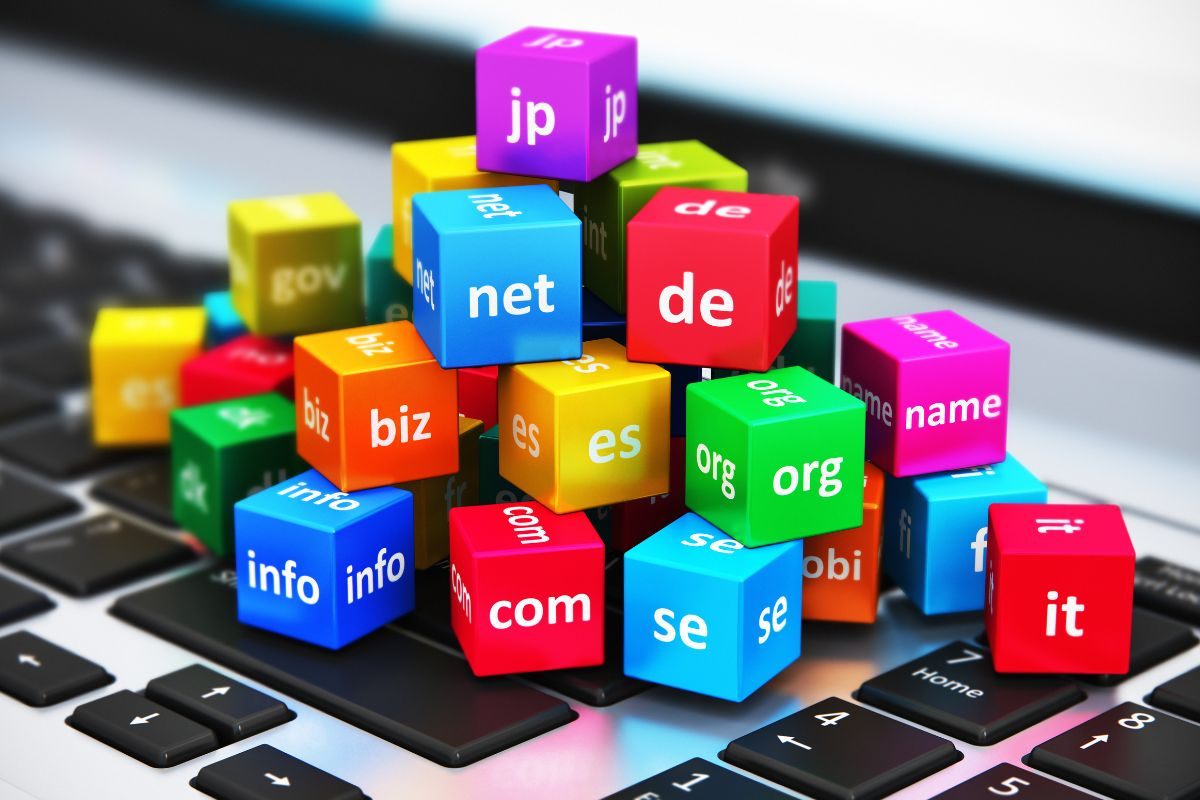 There are different domain name registrars available, each with its own competitive prices and packaging.
As such, doing research as to what best fits the need of the brand and of the online magazine company is a good idea. You will also need to make sure that the budget won't be compromised, as some domains can be very expensive.
Start Engaging with People Through Published Content
Last and most importantly, start writing and getting the content published in the online magazine. By digitizing the magazine, the company is not only able to reach a wider audience, but also establish authority and carve out its presence within the niche.
Speaking of establishing authority and online presence, an online magazine must have a successful launch to stay relevant.
To make the company or brand known, cross-posting on various social media channels can give the audience a teaser of what they can expect.
The Takeaway
Building and starting an online magazine business goes beyond just content and aesthetics. By carefully planning out every step and aspect of the business, interested individuals and agencies can change the way the publishing industry works and engage with more readers along the way.