There are some people in this world that are passionate about helping others and making a difference and want to make a career out of it. But trying to look for volunteer work or full-time and part-time jobs at nonprofit organizations can be a challenge.
Unlike ordinary corporate and government jobs that you can easily find on job boards and other job search services, you may rarely encounter job posts about positions in nonprofits unless you have a network of people working in this sector.
Fortunately, I discovered a website that is dedicated to connecting nonprofit organizations with people who want to work with them. In this article, I will talk about the Idealist platform, its features, and how to use it. If you want to know more about the website, continue reading below.
About Nonprofit Organizations and How They Differ from Companies
Getting to Know the Idealist Organization
Idealist for Job Seekers
Costs of Posting a Job on the Idealist Site
How to Create an Account to Post a Job on Idealist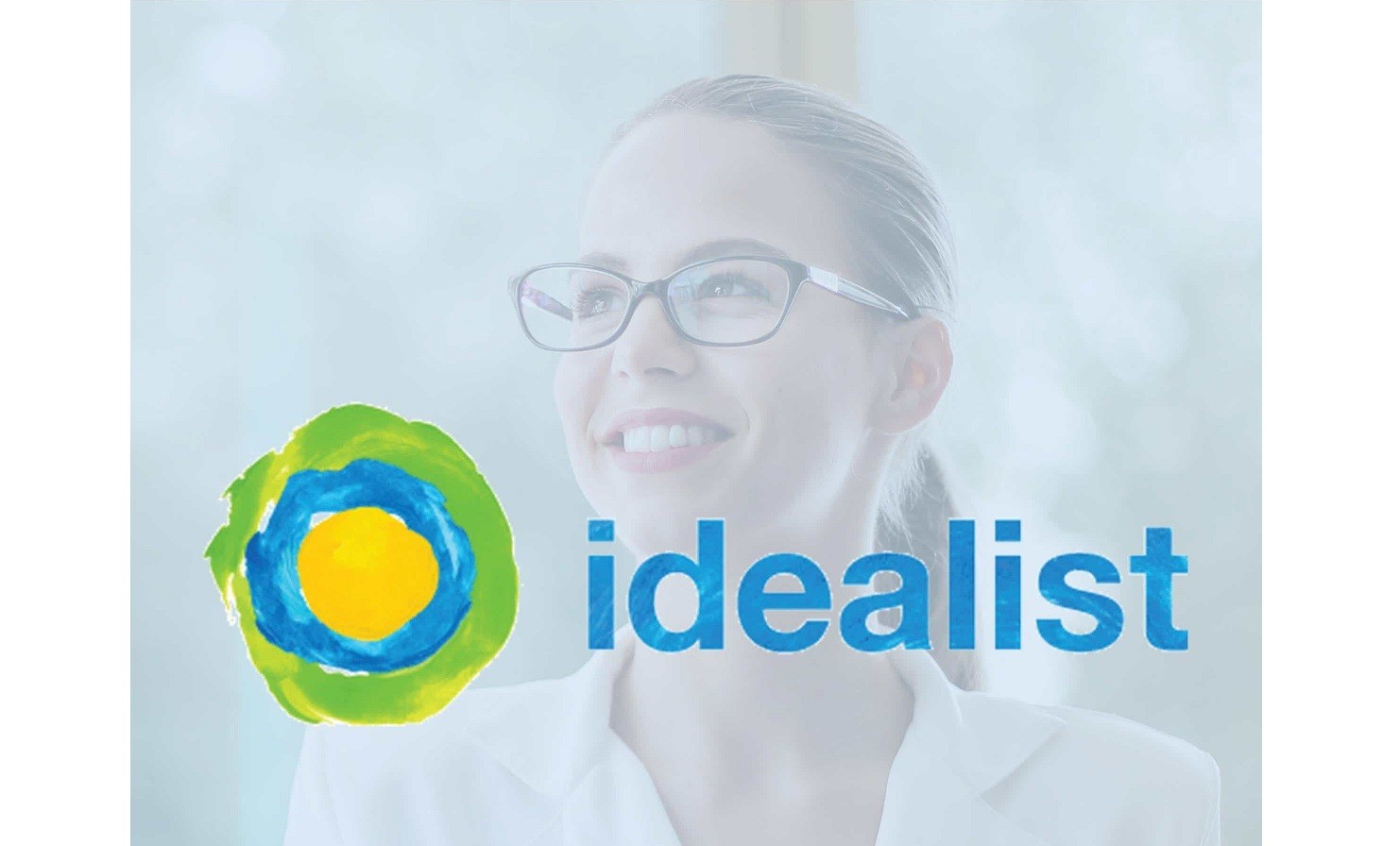 About Nonprofit Organizations and How They Differ from Companies
Also known as not-for-profit organizations or nonprofit institutions, nonprofit organizations are legal entities formed and operated to benefit the public and the society. They are unlike businesses which are created to generate profits for its owners and investors.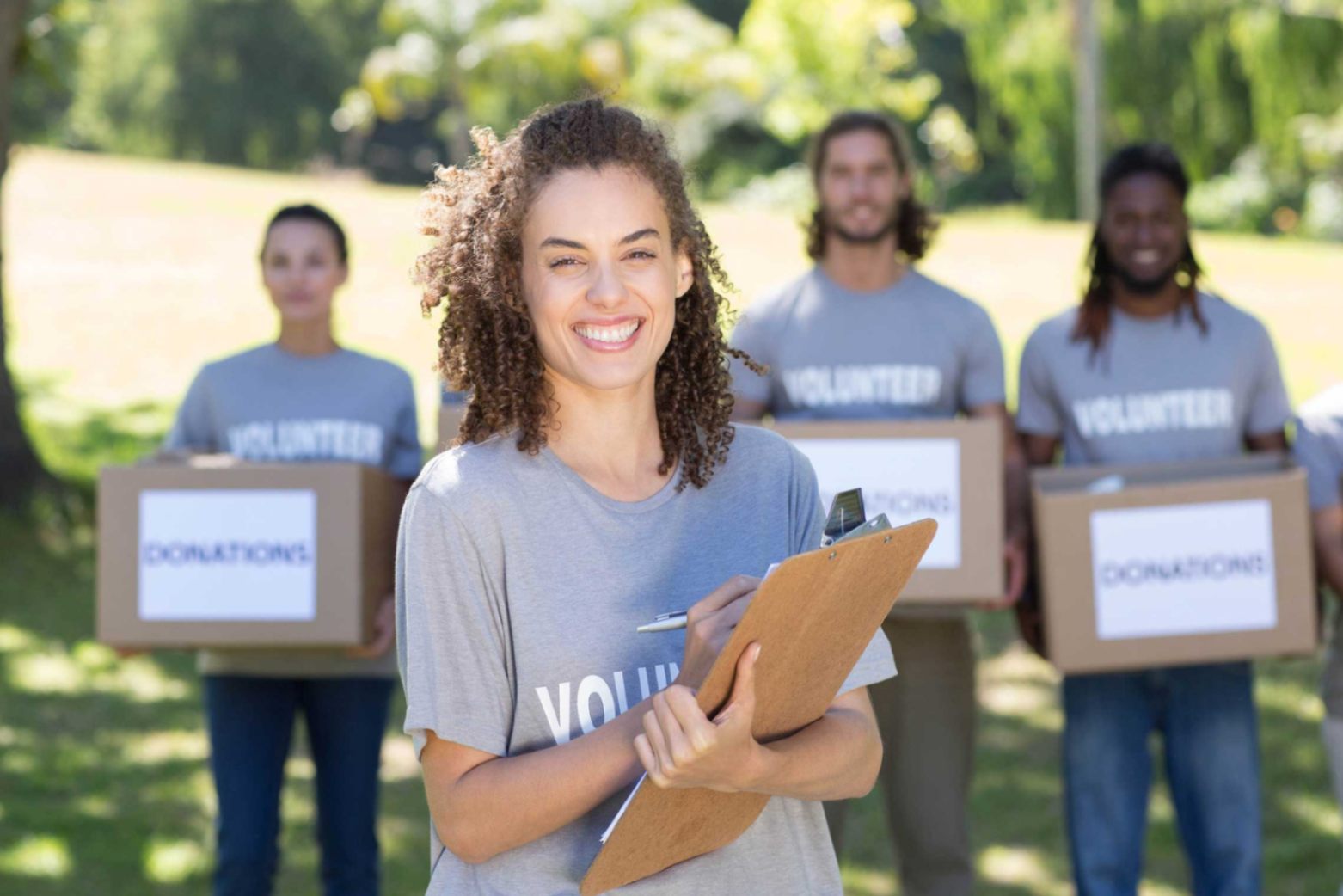 Any revenue that a nonprofit organization makes beyond its operational expenses are committed to its purpose or advocacy and not to any private individuals or groups. Examples of nonprofit organizations are schools, social clubs, business associations, and consumer cooperatives.
Nonprofit organizations operate based on the ideals of accountability, transparency, and trustworthiness as they are held accountable by the community, their donors, program recipients, volunteers, and founders.
They may also seek to be tax-exempt or even receive tax-deductible contributions.
Similarities between Nonprofit Organizations and Businesses
While businesses and nonprofit organizations differ in their operating philosophies, one being driven on profit while the other is driven by a cause, both are managed similarly. Despite the misconception that nonprofits are run by volunteers, they actually hire full-time employees to work for them.
Nonprofit organizations also operate in a fiscally responsible manner, managing their income from grants, donations, and services, as well as their expenses. They ensure that all salaries are paid and services to their beneficiaries are provided.
However, nonprofits are facing competition from public and private businesses expanding into the public service industry. This has caused pressure on some organizations, forcing them to shift their focus to sustainability and growth.
Getting to Know the Idealist Organization
Idealist is a job search website that only lists work associated with nonprofit organizations. The site is managed by Idealist itself, a New York-based nonprofit organization founded in 1995 that aims to connect similar organizations with people who want to volunteer or work for them.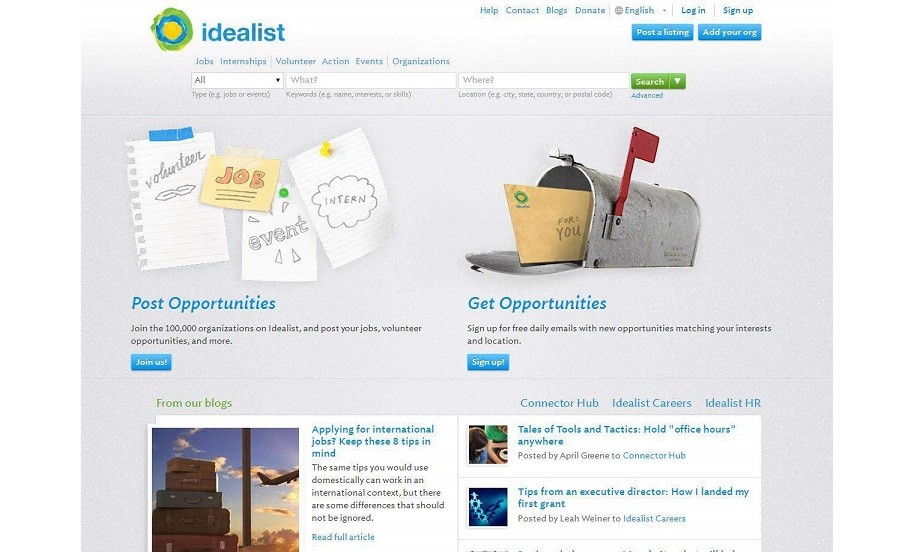 Since its inception, Idealist has been able to connect tens of millions of people with over 130,000 organizations worldwide. Through the website, it has posted hundreds of thousands of internships and volunteer work, as well as millions of job vacancies at nonprofits.
The nonprofit has also held over 250 graduate school fairs and created a grad-school directory in order to assist people looking to advance their career in nonprofits.
According to Idealist, its mission is to create a world where all people can live free and dignified lives by connecting people, organizations, and resources.
How Idealist Came to Be
Idealist, also known as Action Without Borders, was founded by Ami Dar, who was born in Israel but was raised in Mexico and Peru. While hiking in the Andes, he pondered his life's purpose and came up with the idea of Idealist based on the goal of connecting people who want to do good.
In an interview with The Wrap in 2014, Dar said he wondered what would happen if people across countries worked together to find ways to close the gap between good intentions and actions.
He launched the Idealist website in 1996 to serve as a database where nonprofits can post. A Spanish language version of the website, called Idealistas.org, was introduced in 2001 while the French version, Idéaliste.org, was launched in 2003.
Idealist for Job Seekers
The Idealist website is a great resource for people who want to volunteer or work in the nonprofit sector. Since people looking to wok in this area usually have a particular social issue that they want to be involved in, the site's search filters are very useful, versatile, and easy to understand.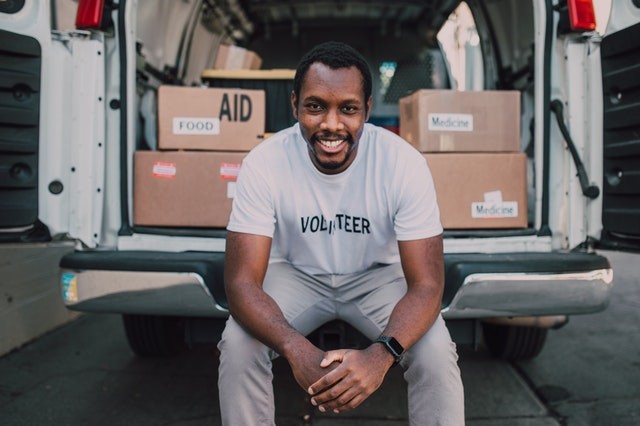 Since Idealist is a global organization, job searches can be done based on geographic location or topic. You may even search for a specific organization using its name if you have one in mind.
Since it also includes volunteer work, Idealist implements a careful screening process before groups can post on the site.
With the current global health crisis still ongoing, volunteers and job seekers may also opt to search for virtual work on the site. The most common virtual jobs available on Idealist are web development, graphic design, database management, proofreading, and translation.
Notable Features of the Idealist Site
As I mentioned earlier, the website has several search filters that you can use in order to trim down the number of results that you would need to sift through. You can either search by organization name, job function, job type, location, and industry, or filter results based on skills required and experience level.
Another great feature of the job search site is its notifications tool. People who are interested in working for particular organizations can mark them and Idealist will send them email alerts when the organization posts an open position to the site.
On the home page of the Idealist website, there are tabs for jobs, internships, volunteer work, organizations, grad schools, mutual aid groups, and its blog. Clicking on these tabs will take you to a page where you will find the most recent posts about that category.
Costs of Posting a Job on the Idealist Site
While volunteers and job seekers are free to use the website, organizations have to pay a fee for posting internships and jobs on it. However, volunteer posts are free of charge. Listings on Idealist are live for 30 days following approval and posting.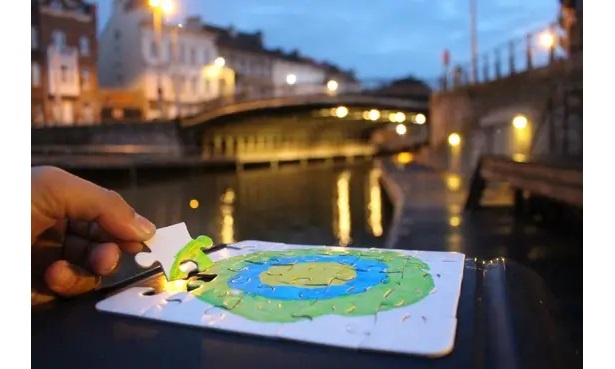 Nonprofit organizations and government agencies  have to pay $25 to post internships and $105 for job postings while consultants and recruiters are charged $35 and $135, respectively.
On the other hand, social enterprises and companies with social impact positions pay $45 for internship roles and $195 for job postings.
Idealist offers credit packs that can be used for multiple postings. Credit packs come in 10, 20, 50, 100, and 500 job credit variations. Purchasing a credit pack is much cheaper compared with paying for individual posts, particularly for groups that post multiple listings.
How to Create an Account to Post a Job on Idealist
To post a job on the website, go to the home page and look for the For Organizations tab on the upper right corner of the screen and select "Post a Listing" from the drop-down menu. You will need to be logged into an Idealist account in order to proceed.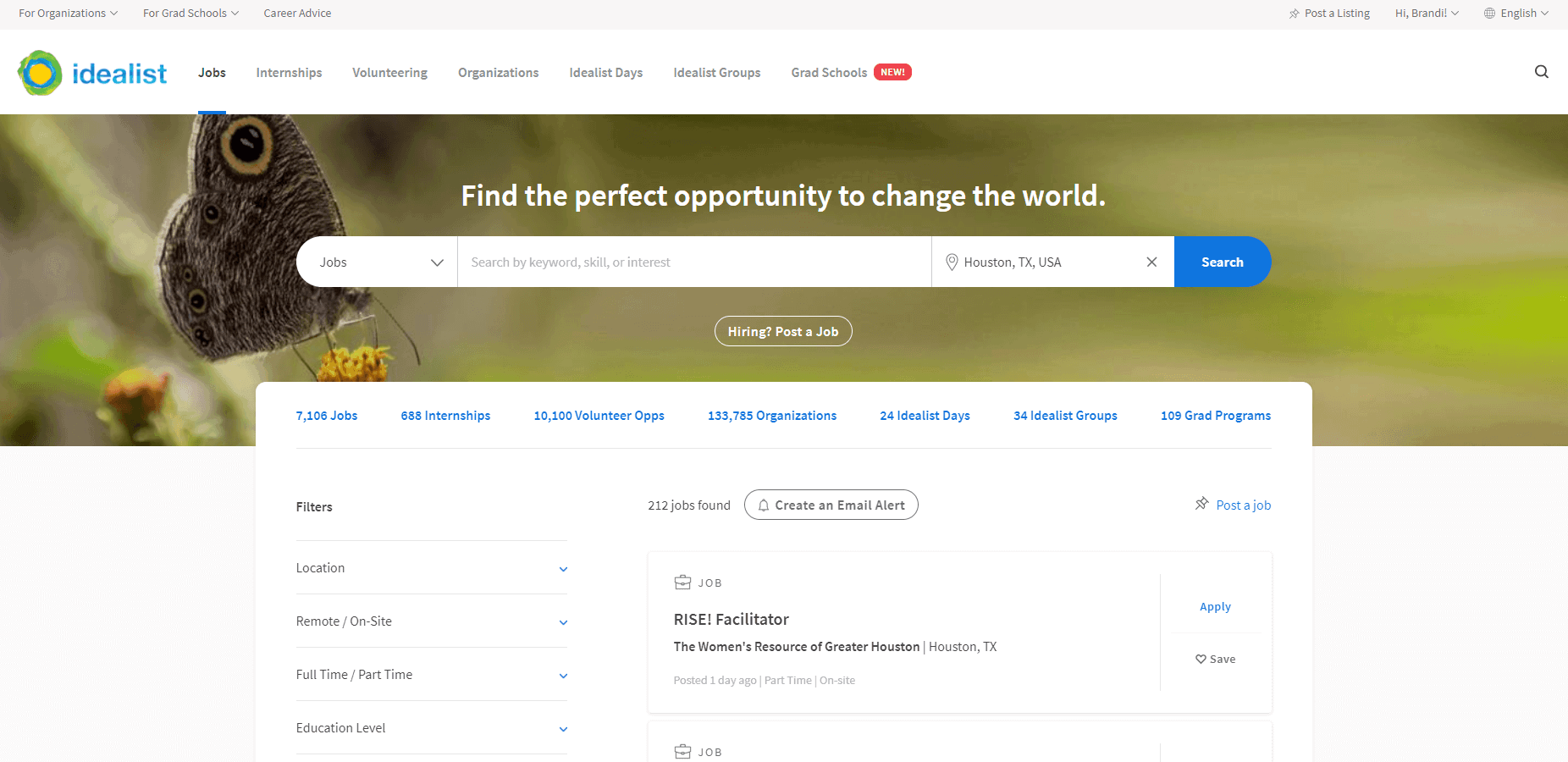 If you don't have an account yet, you can use an existing Google or Facebook account to instantly sign up or click on the sign-up option and provide the relevant details.
Once you've created an account, you will also need to create a profile for your organization. Click on "Create an organization" and provide the required details.
Posting a Listing
As soon as the profiles are finished and approved, you can now click "Post a Listing" again and provide detailed information on the job or volunteer work that you want to publish.
The more thorough your description is of the roles and responsibilities, the better candidates you will attract.
Make sure that you have enough job credits or pay for the individual job post in order for it to be published on the website and for job seekers to be able to view them.
The Bottom Line
Whether you're looking for volunteer work or searching for a job in the nonprofit sector, the Idealist platform is a great tool to find what you're looking for. While using it, I felt like I was on a typical job board but with results that align with my goal of finding work with nonprofit organizations and social causes. Its overall feel is user-friendly and the tabs and filters were helpful to filter results.
On the other hand, if you're from an organization, posting jobs on the site will be beneficial despite the fees that it requires because of its popularity among job hunters and volunteers in the sector. If you think you will be posting multiple times in the future, I'd recommend that you get a credit pack to save money will on the quest for the right candidates for your organization.