When we talk about online job searches, we immediately think of job boards and employment websites. When professional networking is the topic, we turn to platforms like LinkedIn.
When we talk about career advice, sites like Career Bliss and The Muse come to mind. But what if I told you that there's a platform that combines all of these three elements into one website?
In this article, I will introduce to you Jobcase.com, a platform that is aimed at empowering workers. It provides users with tools for job-seeking and self-improvement, as well as a community they can learn from and rely on.
Get to Know Jobcase
What the Jobcase Platform Aims to Provide
Searching for a Job Using Jobcase.com
Information Provided in Jobcase Job Posts
Sign Up for an Account with Jobcase
The Jobcase App for Android Devices
The Jobcase App for iOS Devices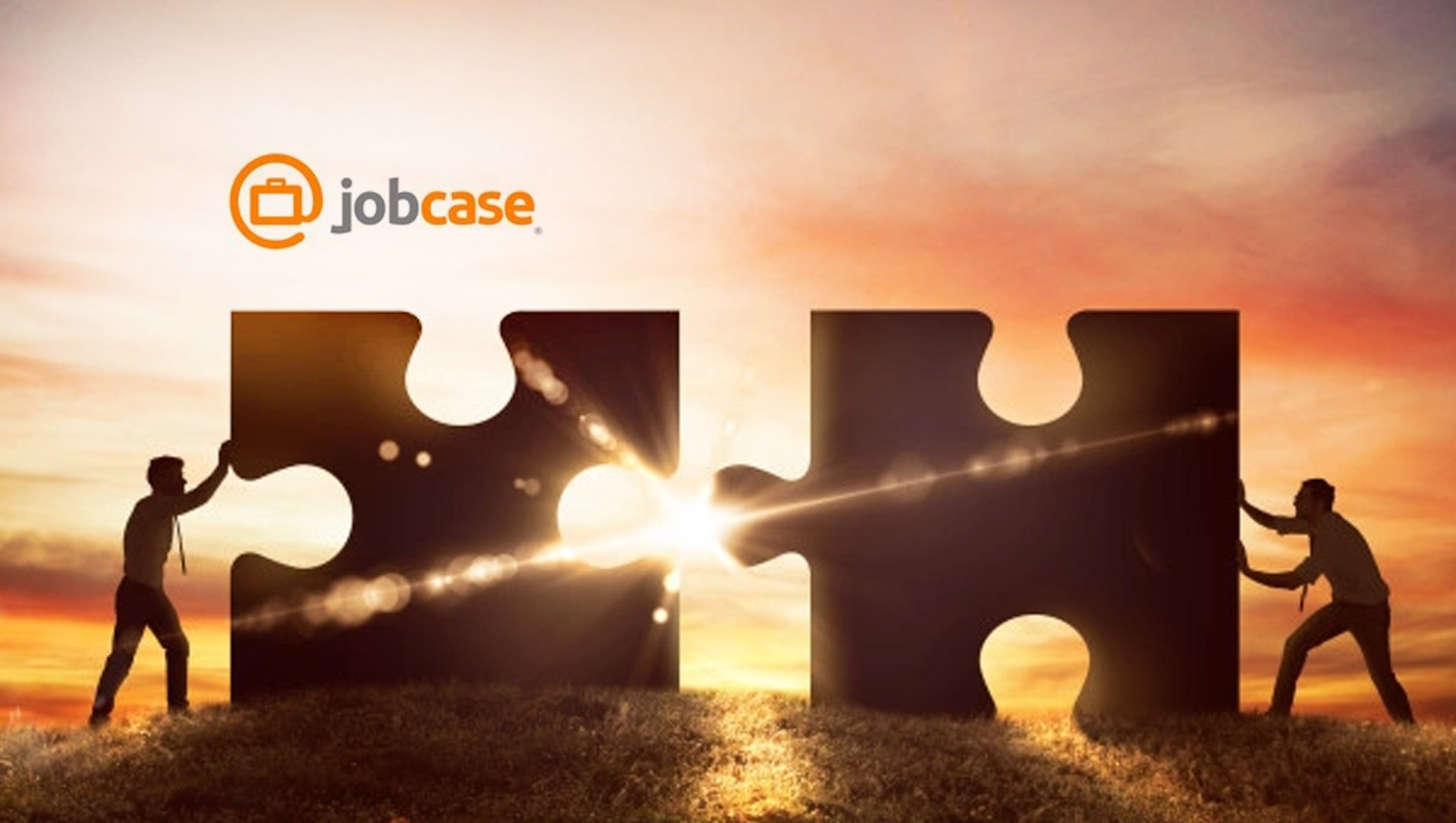 Get to Know Jobcase.com
Jobcase.com is a website that was launched in 2015 by Jobcase Inc., a technology and artificial intelligence company. The website serves as a job marketplace and social platform for job seekers and employees.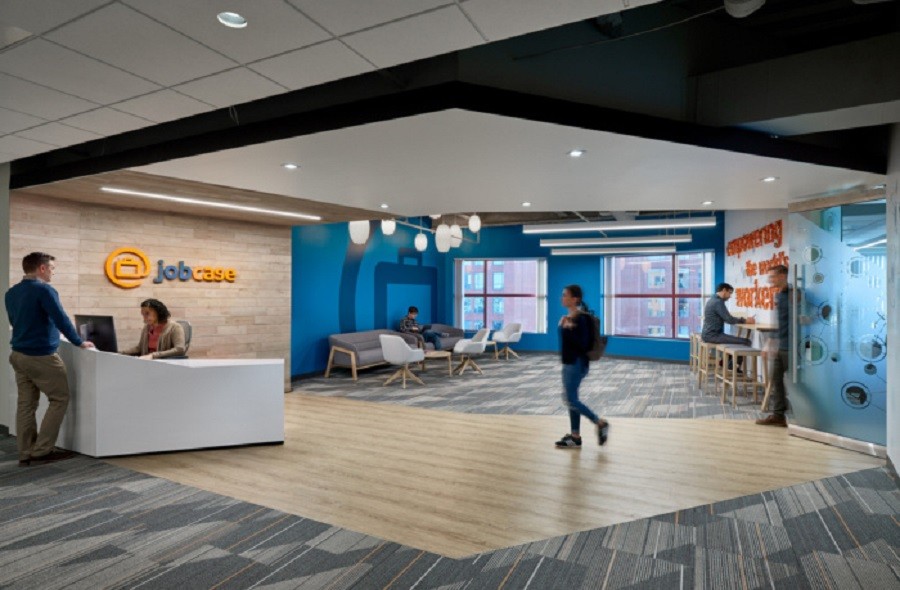 According to the company, it applies machine learning algorithms to the platform to cater to those who were overlooked by traditional job websites. It is affiliated with the MIT Computer Science and Artificial Intelligence Laboratory.
The website features job posts, hiring tips, profiles of work history, and an online community. It integrates with other job sites, including Glassdoor, Career Builder, and Indeed.
Expansion over the Years
A year after its launch, Jobcase already garnered 50 million members in March 2016 and reached 70 million members in February 2017.
That same year, the company raised venture capital amounting to $7 million through a Series A funding round.
After just registering 90 million members in November 2018, the platform was able to reach the 100 million member milestone in February 2019. It also raised $100 million in a Providence Strategic Growth-led growth equity round.
What the Jobcase Platform Aims to Provide
When it launched, the goal for Jobcase was to serve as a social platform to empower workers. It focuses on helping job seekers and employees with the improvement and management of any aspect of their work. life.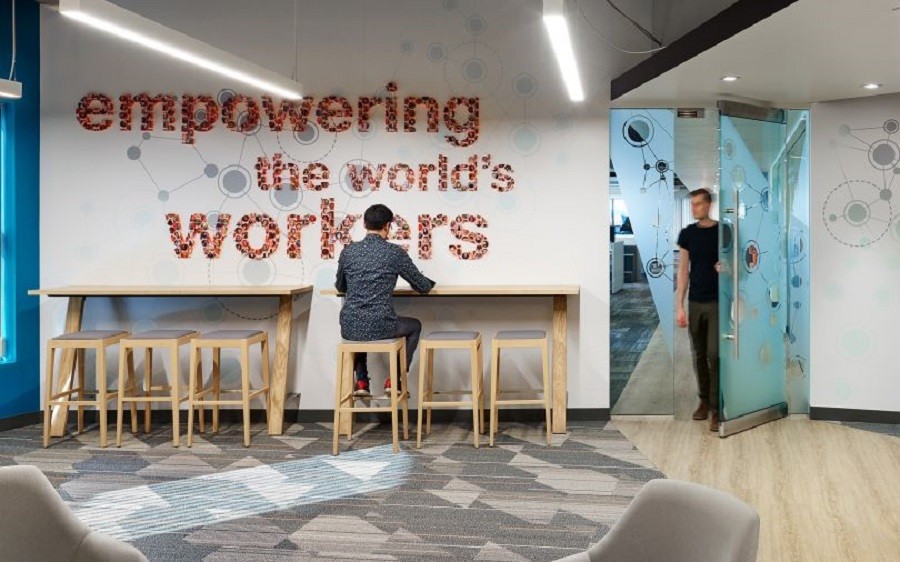 To achieve this, it provides various tools for job seeking and self-improvement, including access to job ads, the creation of an online profile, and resume-builder software.  It also features learning resources that members can use.
Since people thrive more when they belong to a community, Jobcase serves as a place where workers can share their experiences and seek advice, support, and inspiration from other members.
Features of the Jobcase Website
Based on the objectives I mentioned above, the Jobcase website features several tools that employees and job seekers can use. The most basic one is the Jobs section where you will find vacancies from numerous employers.
The platform also provides a Resources section that covers a variety of employment-related topics. I liked how this section is organized into different topics, including the Getting Hired, Popular Workplaces, and Unemployment.
I would describe the Community section as a fusion between LinkedIn and Twitter. It allows Jobcase members to post questions, seek advice from other members, or share their personal work-related experiences.
Searching for a Job Using Jobcase.com
Speaking of job searching, I found the Jobs section of the website to be relatively easy to use when looking for a job.
Immediately after opening this section of the website, I was greeted by a search bar where I could type in a job title or related keywords for the position I'm looking for, as well as the job location.
Hitting the search button took me to a different page where all the jobs related to my search are listed. The results list previews a little information about the jobs, including job title, company name, and the number of days it has been posted.
Using Filters for More Targeted Results
On the left side of the search results page, there are a number of filters that I was able to use to narrow down the results. The first option is to use a filter that will only show remote jobs, which is quite useful for those looking for home-based employment.
There is also a filter for distance based on the number of miles the job is located from me, ranging from 5 miles to 50 miles. The Experience Level filter categorizes jobs that are entry level, mid level, and senior level.
I was also able to filter the results based on how long the vacancies have been posted, the default setting is Anytime. The other remaining filters are Company and Job Sources.
Information Provided in Jobcase Job Posts
Hiring companies can either directly post their vacancies to the website or link existing posts from other job sites or their own websites. When I tapped on a job that's directly posted to the site, details appeared on the right side of the screen.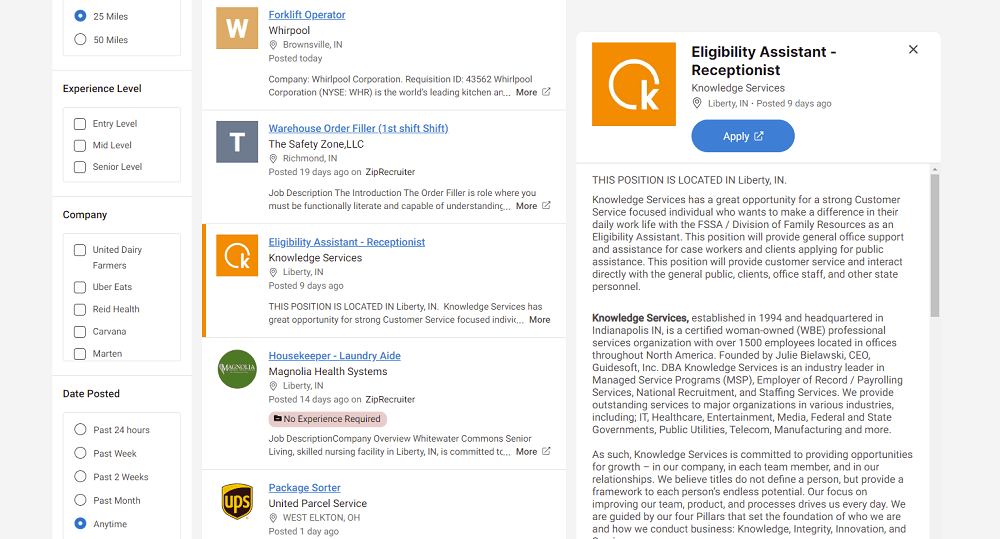 Aside from the details available in the preview, the job posts also include a brief description of the hiring company and a list of the duties and responsibilities that the position entails.
It also identifies the required skills, educational attainment, and experience required to qualify for the position. The posts also mention the employee benefits package as well as other perks that can be enjoyed by those who are hired.
Linking to Other Websites
However, not all entries that will appear in the search results are directly posted on Jobcase.com. Some are linked to other job sites and company websites so clicking on them redirected me to other sites.
Once on other sites, the process of applying for the position will be based on their own process. If the post links to another job site, it may require creating a profile with that platform.
Sometimes, the job posts will redirect to the company's own website. Applicants may need to create an account on the company's careers page to be able to submit a job application.
Sign Up for an Account with Jobcase
To become a member of the Jobcase community, I was asked to create an account on the website. Registration can be as easy as using an existing Facebook, Google, or LinkedIn accounts.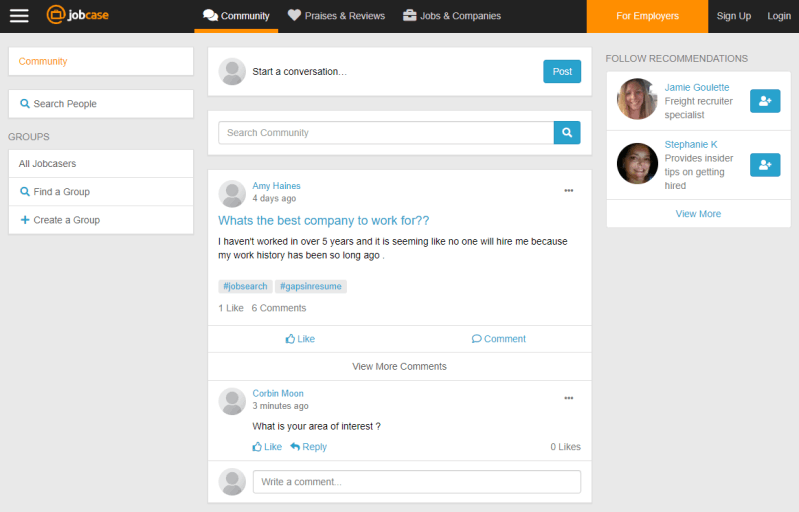 There's also an option of joining by providing your name and email address. You will need to create a password with a minimum of eight characters to complete your registration.
Once registered, profiles of new Jobcase members may now be searched by hiring companies. New members can participate in the online community by posting and connecting with other members.
Completing Your Jobcase Bio
The Jobcase Bio refers to your profile on the platform. When I registered via my Google account, the system instantly recognized my name and email address so I just needed to complete the other details.
I added information on my work experiences, educational background, and the licenses and certifications that I hold. I also listed the skills and traits that I think would be attractive to employers, as well as the volunteer work I've done.
Linking websites, portfolios, and other relevant online presences is also a good idea to enhance your profile. I was also able to upload my latest resume and indicate the job titles I'm interested in and the locations I prefer.
The Jobcase App for Android Devices
The Jobcase platform can also be accessed through the Jobcase app. It is available to both Android and iOS platforms and is free to download and use from the app stores.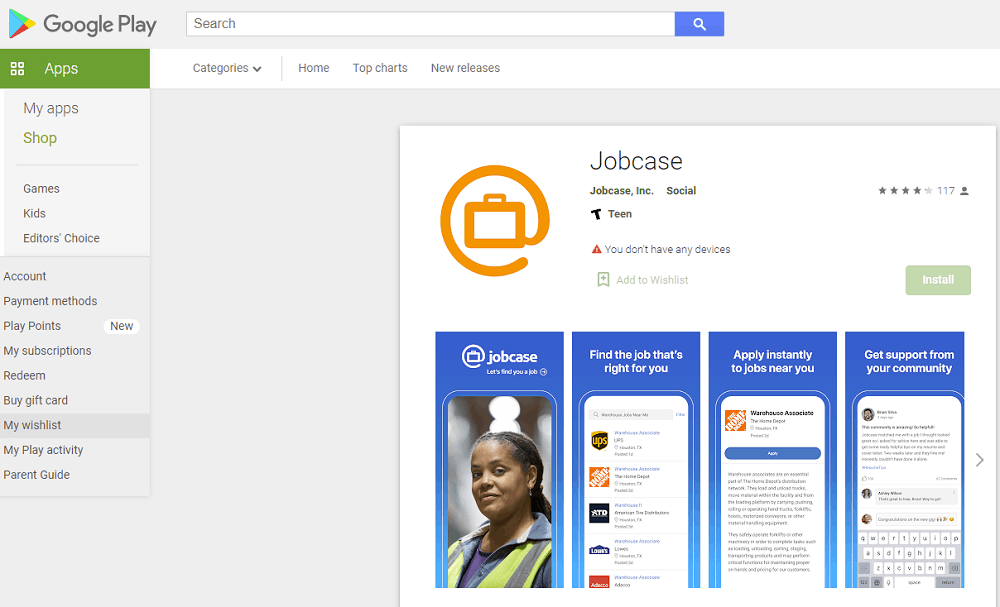 Android users will find the app in the Google Play Store in the Social category under the name, Jobcase.
It has been downloaded more than 10,000 times. This version of the app is currently rated at 4.2 out of 5 stars based on over a hundred user reviews.
Downloading and Installing the Android App
The Jobcase app has a file size of 44 MB and will require your device to run on Android 5.0 and up in order to function properly.
It is currently on version 1.10.3 and was last updated on November 15, 2021.
Download the app by tapping on the Install button and then wait for it to finish downloading all files. Once it's done, the app will automatically begin installation on your device.
The Jobcase App for iOS Devices
Meanwhile, iOS device owners can find the Jobcase app on the Apple App Store in the Social Networking category under the name Jobcase: Find jobs & a better work-life.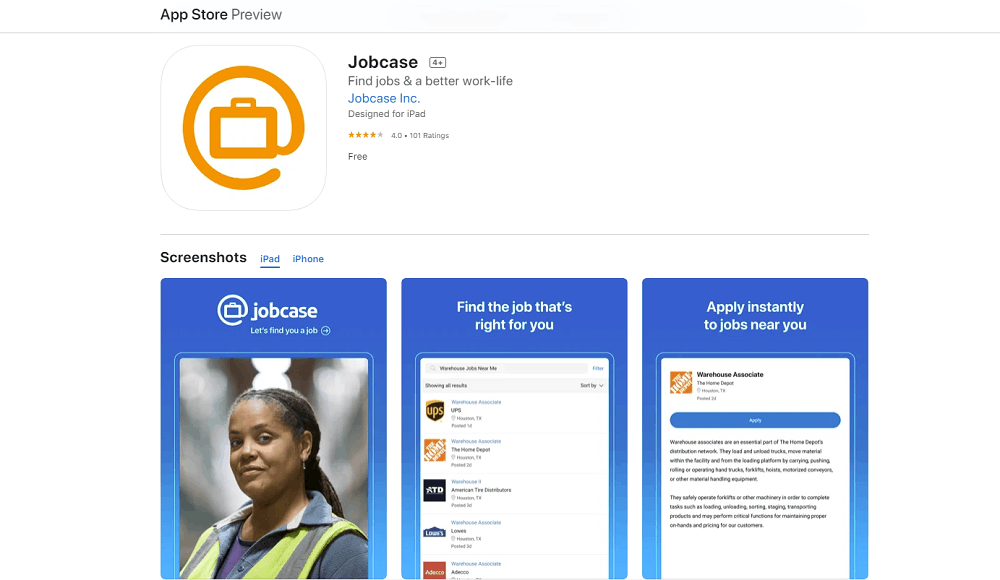 The app is currently only available in the English language. The iOS version of the app has a current rating of 4.0 out of 5 stars based on more than a hundred user reviews.
Downloading and Installing the iOS App
The iOS version of the app has a bigger file size compared with its Android counterpart, requiring 66.7 MB of storage space. It requires iOS 10.0 or later for both the iPhone and the iPod touch.
It can also be used on an iPad running iPadOS 10.0 or later or with a Mac as long as it has macOS 10.0 or later or if it has an Apple M1 chip.
Start downloading the app by tapping on the Get button. Wait for the entire download process to finish and once all files have been downloaded, it will automatically begin installing on your device.
Conclusion
The Jobcase platform is an overall useful tool for all job seekers and employees out there. Not only are its job search features easy to use, but its other resources and community are also things that you won't find on other job sites.
I considerJobcase to be better than the average job board. It is also a social and professional platform where anyone and everyone could improve their careers.