In the medical field, doctors and nurses share responsibilities with other members of the medical team. One of the oft-forgotten members of such teams is medical transcriptionists.
However, these professionals play an important role in documenting treatments, procedures, and different aspects of patient care. I, for one, was amazed at how they contribute to facilities.
To shed some light on what they do, this article will discuss what exactly these professionals are and what it takes to become one.
What Is A Medical Transcriptionist?
How To Become A Medical Transcriptionist
Medical Transcriptionist Work Conditions
Landing A Medical Transcriptionist Job
Where To Find Medical Transcriptionist Jobs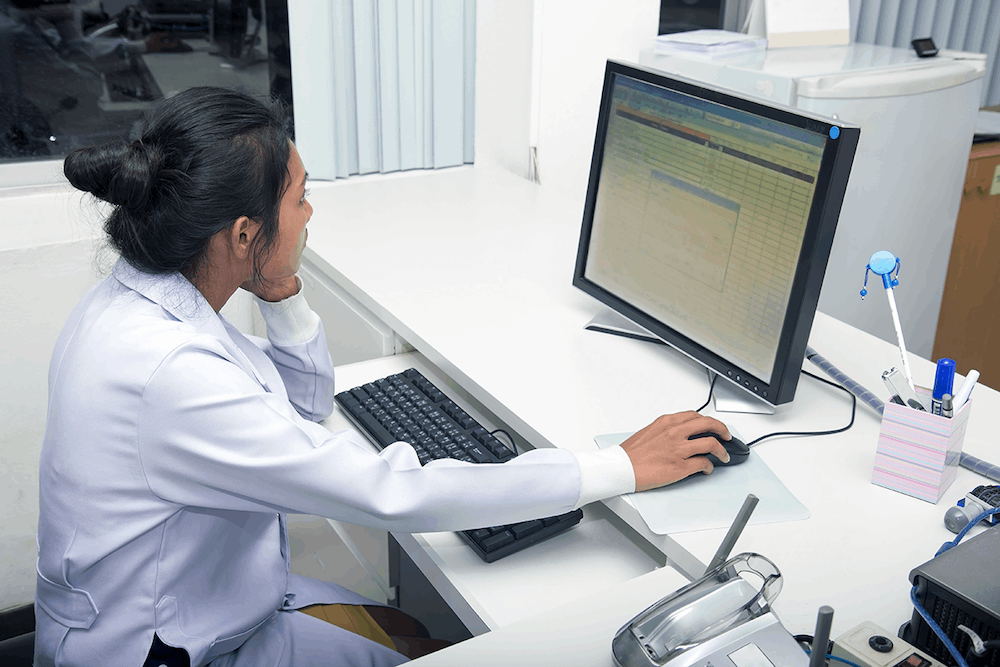 What Is A Medical Transcriptionist?
This job is pretty laid back as medical transcriptionists usually work alone in an office in front of a computer, listening to recordings and transcribing what they hear. They typically use computers and other writing tools to transcribe dictations.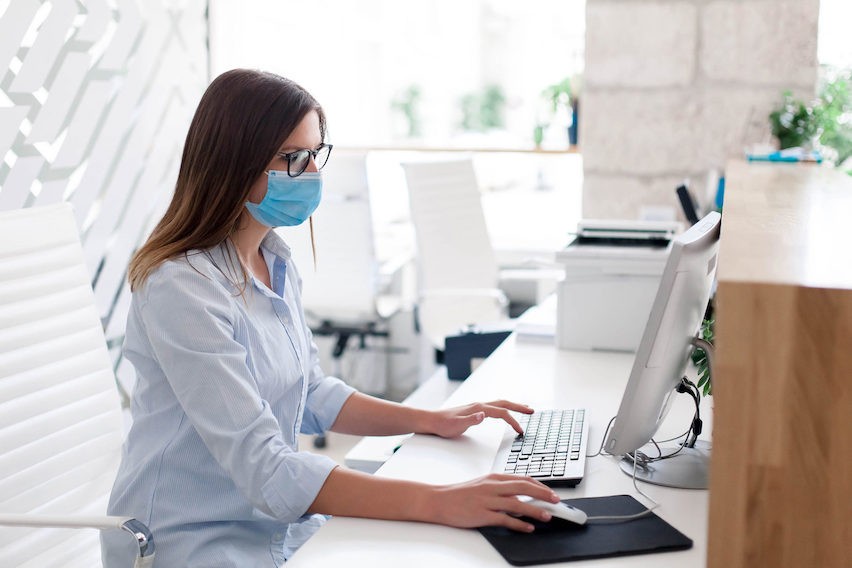 Their responsibilities include interpreting and transcribing information about patients, including their history, examination notes, operative reports, letters, discharge notes, and other similar documents. They can rely on their hearing to transcribe, but they also use medical transcription software.
After the initial transcription, their review and polish the draft, especially if they used an application to aid the transcription process. Then, they identify inconsistencies, errors, and missing details that would be corrected and filled out to keep patients healthy and safe.
They then submit their transcriptions to physicians, who will determine whether the document is fit for approval. Aside from this, they also follow up with healthcare providers to ensure the accuracy of data, follow legal guidelines, enter medical reports into electronic record systems, and perform quality audits.
Equipment Used By Medical Transcriptionists
These professionals typically use office equipment just like what I use. They mostly work with computers and word processing applications when working. When listening to recordings, they often use headsets.
Aside from word processors, they also operate electronic health record systems, where they encode patient details. A transcriptionist would make use of quality speakers or headphones that can amplify the recordings. This will make it easier for them to hear and transcribe the content.
How To Become A Medical Transcriptionist
I want to emphasize that medical transcriptionists are professionals who work in the healthcare and medical field, an area that requires the right knowledge and expertise. This is why individuals aspiring to become medical transcriptionists should pick a path that can help them land this job.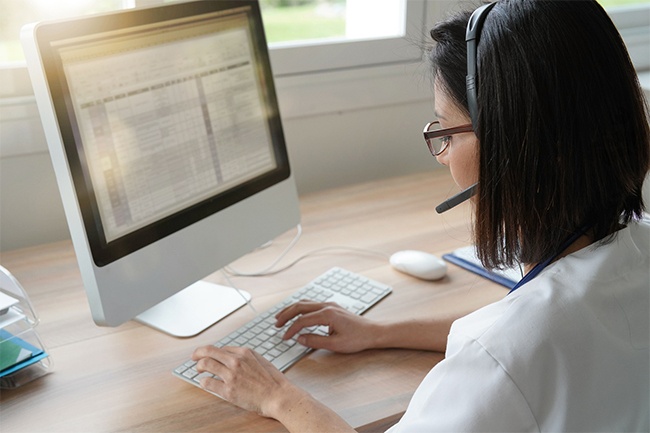 Education is one of the essential aspects when it comes to working as a medical transcriptionist. To get such a job, I would need to finish a post-secondary program focused on medical transcription. Many educational institutions such as universities, colleges, vocational schools, and distance learning programs offer this.
These programs come with an associate's degree, but one-year programs come with a certificate. During the program, I would take various related courses such as anatomy, medical terminology, healthcare documentation, legal issues, and risk management.
While not required, I can obtain a certification from the Association for Healthcare Documentation Integrity as a Registered Healthcare Documentation Specialist and the Certified Healthcare as a Documentation Specialist.
Skills To Develop
Going through an associate's or a certificate program would provide me with the skills I need to do my job effectively. One of the essential skills for this job is listening and note-taking skills, as I would need to transcribe relevant information dictated by physicians.
Usually, notes are taken using computers, so a level of understanding of computers is required, including the efficient use of word processing applications and electronic health record systems. Typing is also an important skill.
An understanding of English grammar is also vital as it aids medical transcriptionists in accurately transcribing dictations and recordings. Other essential skills include time management and critical thinking.
Medical Transcriptionist Work Conditions
They typically work in a quiet office to hear the records. These professionals are not only enclosed in an office, especially when assigned to a more specialized case. During such assignments, they could work with a team and be deployed in locations where their skills are needed.
I found it interesting that they can also work from home, particularly those assigned to transcribe recordings. Aside from the office, field, and remote work, they could also be in hospitals and laboratories.
This work is full-time, which means that they need to complete 40 hours per week. Their hours could be outside of the typical work hours, depending on their schedules. However, they can also work overtime in special cases.
Salary Expectations
Working as a medical transcriptionist, I could earn an average of $15.27 per hour or anywhere within $7.25 and $28.95 per hour. The Bureau of Labor Statistics reported that the median annual wage for these professionals in May 2020 is $35,270 or between $21,790 to $55,220.
Professionals in different types of facilities earn different salaries per year. Those in medical and diagnostic laboratories earn $42,070, while those in the state, local, and private hospitals earn $40,810. Working in physician offices and administrative and support services can earn them $36,860 and $29,730, respectively.
Working overtime can also give them more earnings. Likewise, I would bet they earn more if they are assigned graveyard or night shifts.
Landing A Medical Transcriptionist Job
Becoming a medical transcriptionist does not only require knowledge about medicine, relevant education and experience, and skills. Let's say I already have all the requirements needed to land a job. The next important question is, where do I look for jobs?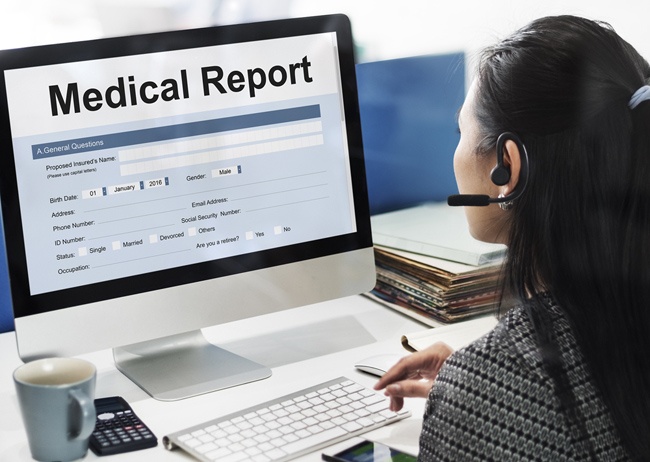 To answer this question, let me outline the different types of establishments that medical transcriptionists work in. According to BLS, 37% of all professionals in the United States work in administrative and support services, while 26% work in offices of physicians.
Meanwhile, 18% work in the state, local, and private hospitals, 4% are self-employed, and 2% are in medical and diagnostic laboratories.
Given this data, I would say that aspiring medical transcriptionists could expect employment opportunities in these sectors. Self-employment is also an option for those who want to establish a more independent practice.
Looking For Jobs
When looking for jobs, it is best for aspirants to look to the Internet for answers. Those who want to get employed at their dream facility could visit the facilities' websites to check if it has openings for medical transcriptionists. Getting in touch with the company is also an option.
However, one great resource for employment opportunities is job hunting sites. These websites have thousands, if not millions, of employers who post listings on the platform, giving job seekers a wide variety of options.
Where To Find Medical Transcriptionist Jobs
This is where it gets tricky. Say I go on my browser to look for job-hunting websites. The results will be a mix of articles about the best job search engines on top of the actual websites to give me access to job advertisements. The key to finding the right job using these websites is to use the most popular, comprehensive, and personalized search engines.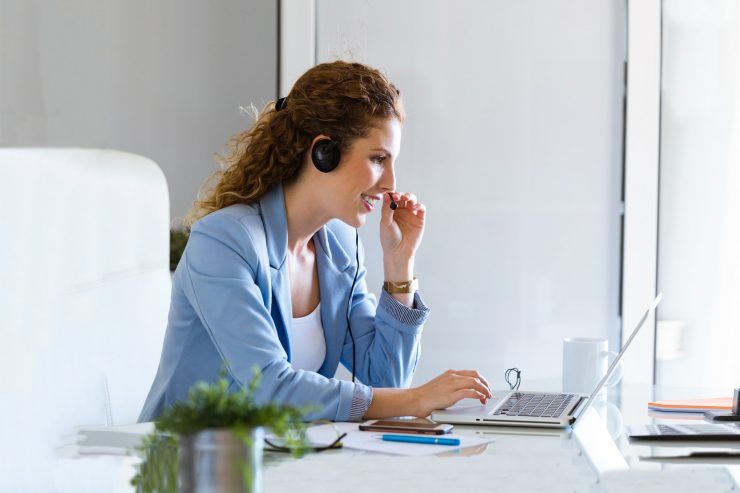 In terms of popularity, Indeed is my best. It carries millions of job posts, and I sort through it all to find opportunities. This site has all kinds of ads, from the more standard call for a medical transcriptionist to a more particular requirement for a verbatim medical transcriber.
GlassDoor is also a great option as it gives me information about the job opening and the job, industry, and company. It offers ratings for compensations and benefits, culture, and values, career opportunities, and work/life balance.
Lastly, Monster offers opportunities in different locations. Currently, it has openings for companies in Texas, Florida, Michigan, Arizona, and North Dakota. Some of the titles include calls for medical transcriptionists, medical scribes, and ophthalmic scribes.
Using Online Platforms Effectively
These platforms can help me land the best job for me, but only if I use them correctly. The best way to do this is to explore its features. Let's take a look at the search bar. It lets me search for the job title I am looking to land. However, most sites offer advanced search, which allows me to add more specifics.
One of the most common customization features is location. I can enter a particular state to narrow the search to show job openings that are in that place. I can also enter the salary range I want to see, the status level, company size, and many more.
If I want to work from home, I can also indicate this option on some websites, particularly GlassDoor. Other options include seniority labels, specific companies, company ratings, and industries.
Conclusion
Medical transcriptionists are a way for aspirants to work in the medical field in a more flexible setting, whether office-based, in the field, or remotely.
With increased familiarity with what the job entails, aspirants can start pursuing this career from the very start.