Looking for a new job can be a daunting and overwhelming task. There are so many things to consider and different ways to go about it, and it's easy to feel lost. But don't worry!
Here are 10 great tips to help you get a job and take the first step toward a new and exciting career.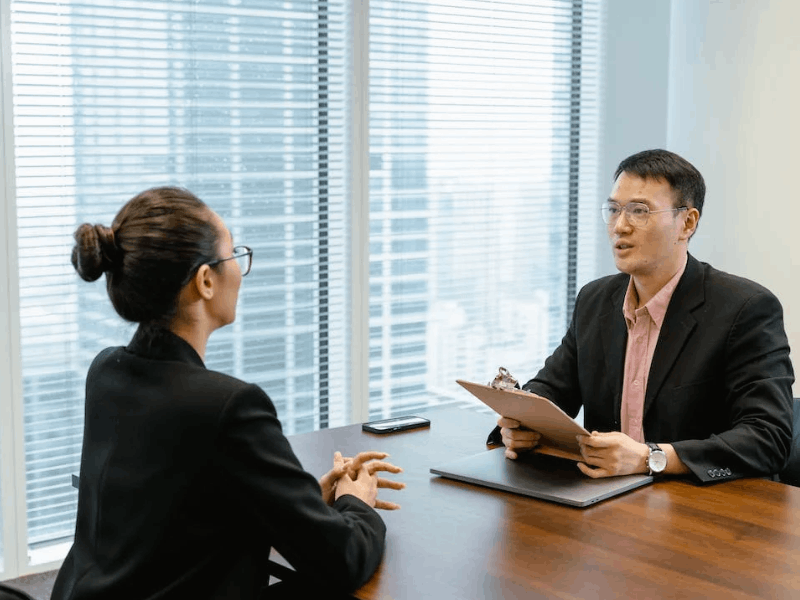 Conduct Research on Your Industry
When looking for a job, it's important to research and consider potential industries and job roles that align with your skills, interests, and career goals.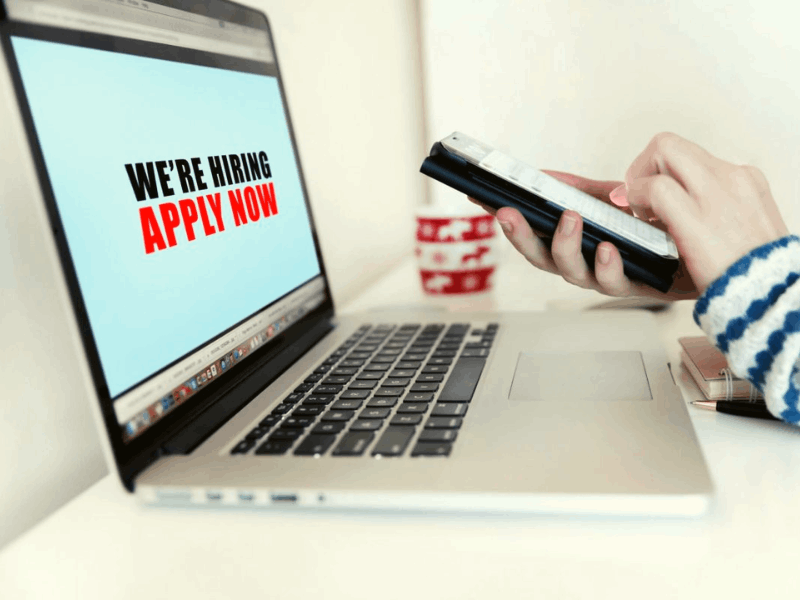 There are many different ways to research potential industries and job roles.
Talk to people in your network who work in industries or job roles that interest you. These people can provide valuable insights and advice about the realities of working in a particular field.
Read industry-specific publications and websites. These resources can give you a better understanding of the industry's current state, as well as potential job opportunities and career paths.
Attend industry events and networking with professionals in your field of interest. These events can provide valuable insights and connections and may lead to job opportunities.
Research job titles and job descriptions for positions that interest you. This can help you understand the specific skills and experiences typically required for certain roles and whether they align with your background and career goals.
By researching and considering potential industries and job roles, you can identify opportunities that are a good fit for you and focus your job search efforts in the right direction. This can increase your chances of finding a fulfilling and rewarding job.
Utilize Your Network
Networking is an important part of looking for a job, and as the saying goes, "it's not what you know, but who you know". By networking, you can get to know people in your industry or field of interest and build relationships with them. These relationships can lead to job opportunities and good advice or help with the job hunt.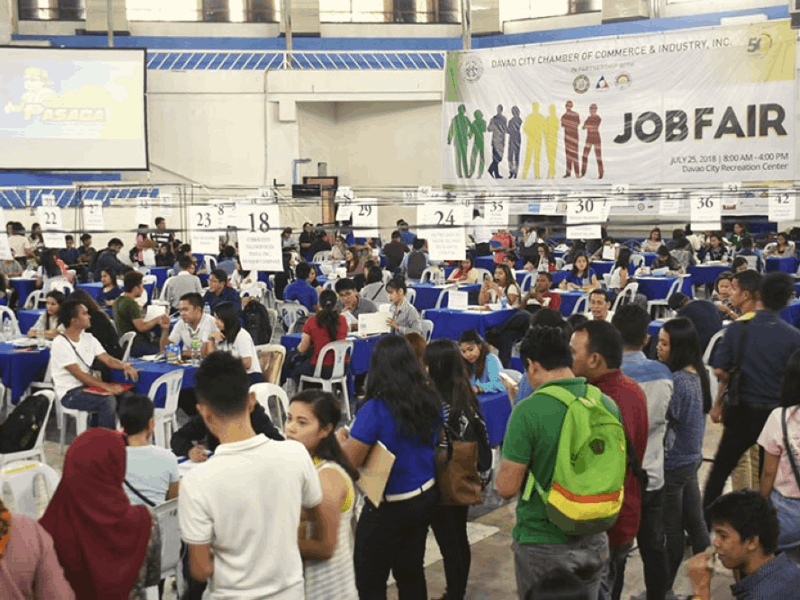 One of the best ways to make connections is to go to job fairs and gatherings where employers and people looking for work can discuss job openings and career opportunities. Job fairs are a great way to learn about different companies and industries and meet people who might hire you.
Another way to meet people in your field is by joining professional groups like trade associations or networking groups. These groups often organize workshops where you can meet professionals in your field and talk with them.
Use Job Search Engines
Online job search websites and job boards are great resources for finding job openings that match your skills and interests. These websites allow you to search for jobs based on specific criteria, such as location, industry, or job title, and they often have a large database of available positions.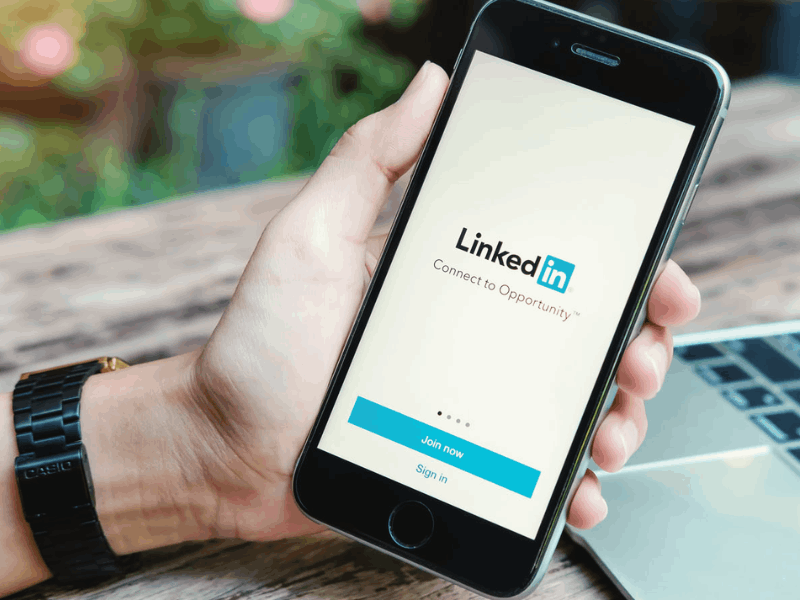 Some popular online job search websites and job boards include LinkedIn, Indeed, and Glassdoor. LinkedIn is a professional networking website that also offers a job search feature. Indeed collects job postings from company websites, job boards, and newspapers. Glassdoor is a job search website including company ratings and pay data.
Online job search websites and job boards can be a convenient and effective way to find job openings that match your skills and interests. It's important to be proactive, regularly check these websites for new job postings, and tailor your job application to each company and position.
Expand Your Skills by Doing Freelance Work
Temporary or freelance work can be a valuable way to gain experience and build your resume, especially if you are just starting your career or are looking to transition into a new field. Temporary or freelance work allows you to take on short-term assignments or projects and get a taste of working in a particular industry or job role.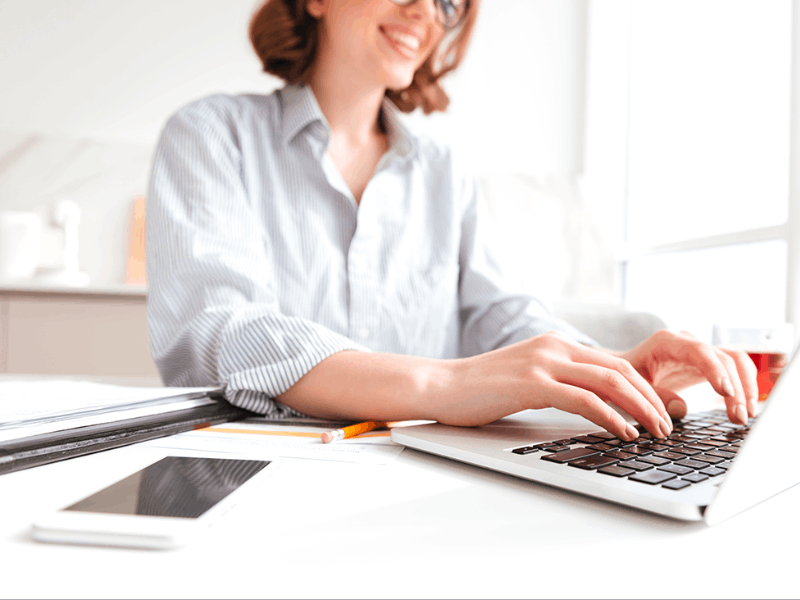 A temporary or freelance job can help you develop industry connections. Temporary work allows you to get a variety of experiences and network with professionals. Long-term, these contacts can lead to work chances. These connections can be valuable long-term and may lead to other job opportunities.
In addition to providing valuable experience and connections, temporary or freelance work can also be a flexible way to earn an income while looking for a more permanent position. It can provide a sense of purpose and structure while you are in between jobs and help you gain confidence and skills that will be valuable in the long term.
Be Proactive and Don't Hesitate to Follow up
Being proactive and following up after applying for a job is an important step in the job search process. It shows that you are interested in the opportunity and are willing to take the initiative to pursue it.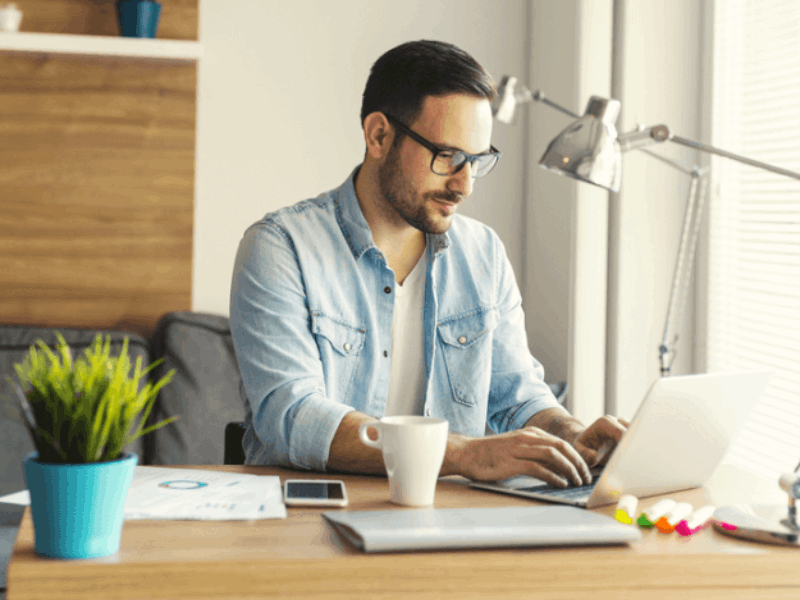 If you have applied for a job and haven't heard back, it's okay to send a polite email or make a phone call to inquire about the status of your application. This can be especially important if you are applying for a competitive or highly sought-after position, as it can give you an edge over other candidates.
When following up, it's important to be professional and respectful. Make sure to thank the employer for considering your application and express your continued interest in the opportunity. It's also a good idea to include any relevant updates or accomplishments that may have occurred since you submitted your application.
Tailor Your Resume
Make sure your resume is current and fits your desired job. Your resume should show your skills and experiences clearly, concisely, and correctly. Make sure to talk about your accomplishments and any education or training that is relevant.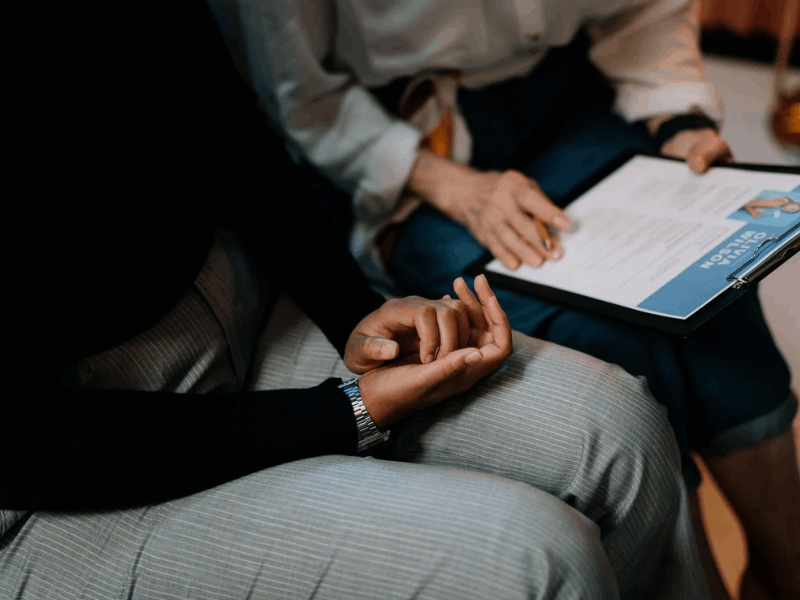 The best thing to do with each job application is to tailor your resume to the job description. Recruiters and hiring managers like to see that you understand their ethos, tone, and overall language and can speak it. This means that your resume should use their specific jargon.
Your experiences should match the job's requirements, and sometimes you'll need to highlight or even leave out certain skills and experiences. Always check your resume twice to ensure there are no spelling or grammar mistakes.
Prepare a Customized Cover Letter
This might sound like a lot of extra work, but you don't have to write a new cover letter for each job application. But each cover letter you send should show that you're interested in the job you're applying for. For each type of job, you can make a basic cover letter template and mark the places where you'll change the information to fit the job.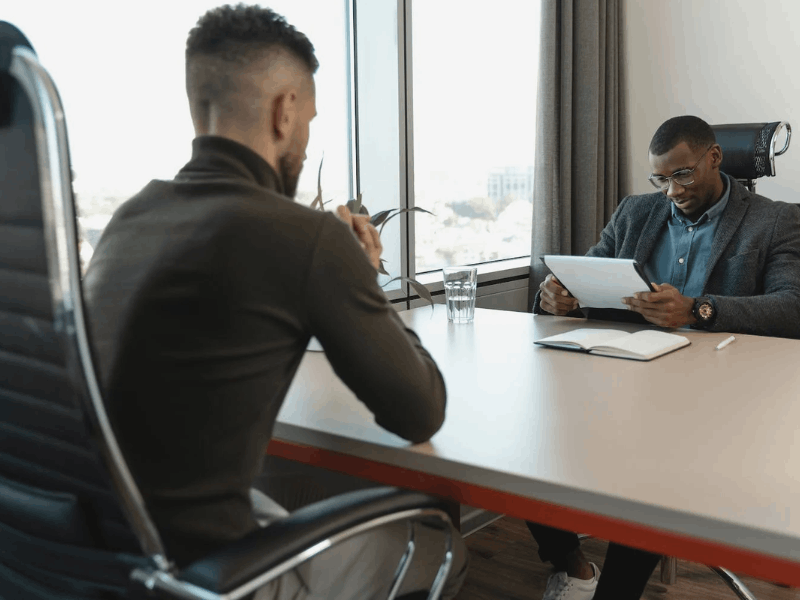 With a customized cover letter, you can introduce yourself to the employer and say why you want to work for that company and in that position. It allows you to show off your best skills and experiences and explain how they fit the company's needs and goals.
This is especially important if you are applying for a competitive or highly sought-after job because it helps you stand out from other candidates and shows that you are a proactive and motivated applicant.
Practice for the Interview
It's helpful to remember that an interview is a two-way street. It may seem like you're trying to show an employer how valuable you are, but it's also a chance for you to figure out if the company and job will be a good fit for you. Preparing for an interview can help you feel more sure of yourself, which will help you show yourself in the best light.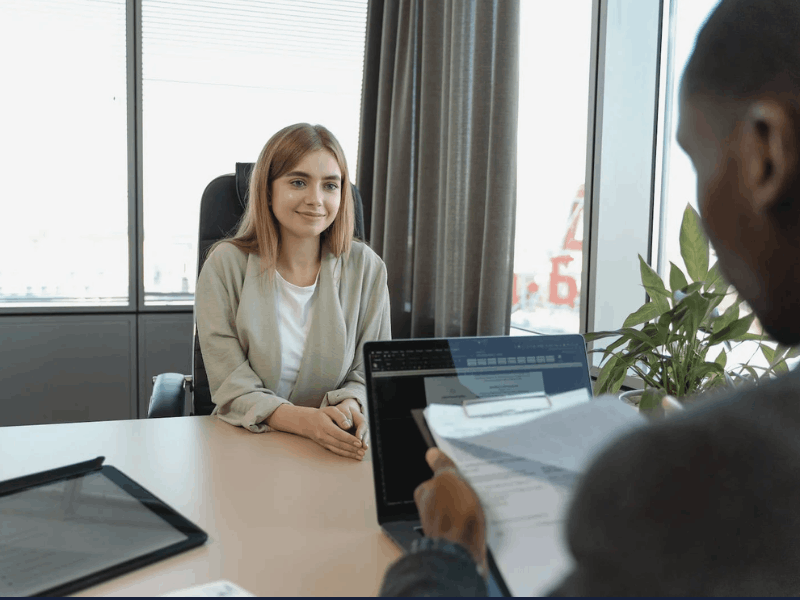 To get ready, you might want to write down or say how you would answer the most common interview questions. Think about the job's duties, the skills you'll need to do the job, and the questions a hiring manager might ask to see if you're a good fit. There may be more than one interview for the job.
This could mean practicing interviews with friends or family or working with a career coach or mentor. The better your chances of getting the job, the more at ease and sure of yourself you are during the interview.
Don't Be Afraid to Negotiate Salary and Benefits
After receiving a job offer, you should now discuss compensation and perks with the company. Make sure your compensation expectations are reasonable by researching comparable companies and positions on sites like Glassdoor.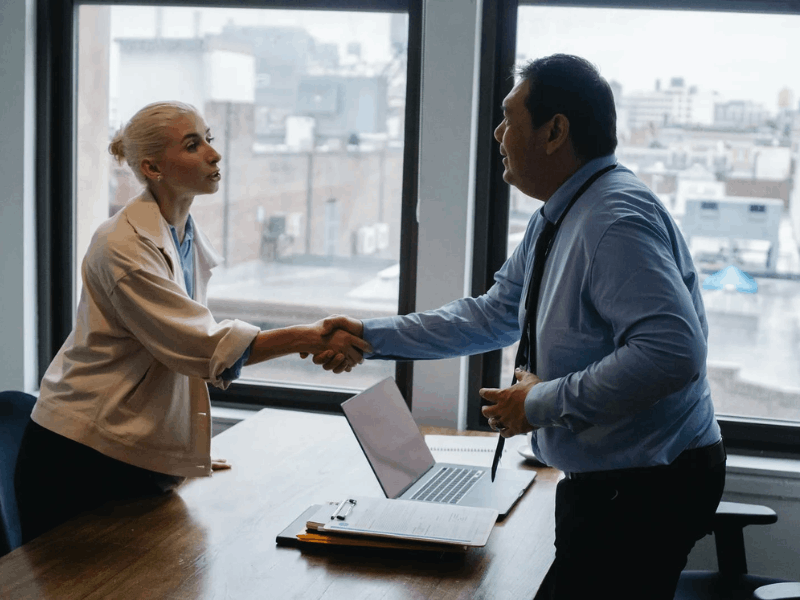 Negotiating higher pay or better perks is acceptable if you're offered a job but aren't satisfied with the offer. Most job offers include compensation information in the letter outlining the position. If you're unsure how much to ask for in salary and perks, a safe bet is to ask for 10 to 20% more than what they initially offer.
In most cases, all employees will receive the same benefits from the company. However, there may be some variation in things like year-end bonuses, signing bonuses, and paid time off (PTO). Before accepting a position, ensure you've done your homework and asked any pertinent questions of the recruiting manager.
Be Flexible
The job search process can be unpredictable, and it's important to keep an open mind and be flexible as you pursue your career goals. You may encounter unexpected challenges or roadblocks along the way, and it's important to adapt and adjust your plans as needed.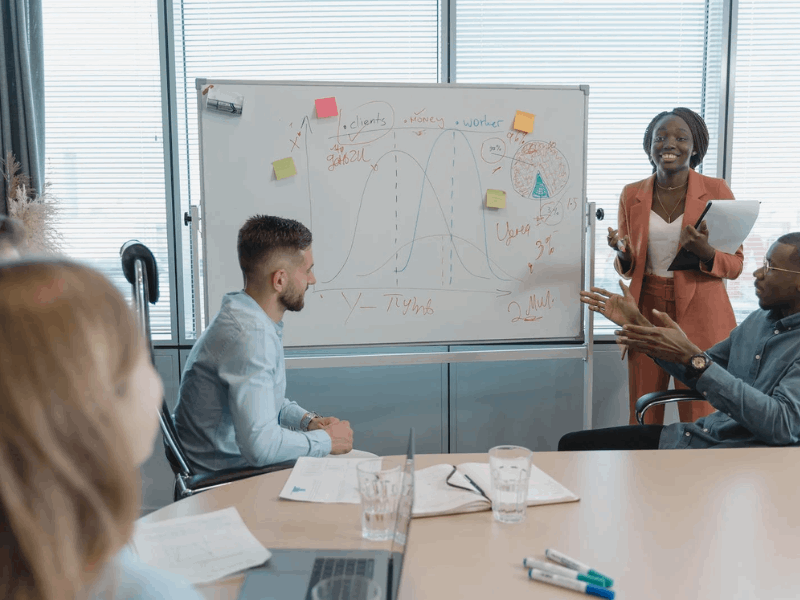 For example, you may apply for a job that seems like the perfect fit, only to find out that it has been filled or that you are not the right candidate. Or, you may have to consider a job outside your preferred industry or location. It's important to keep an open mind and be willing to explore different options and opportunities, as they may lead to exciting and unexpected career paths.
It's also important to have a positive attitude and persevere through the job search process. It can be easy to get discouraged, especially if you are applying for many jobs and not getting a lot of responses. But with determination and a positive outlook, you will eventually find the right fit.
Conclusion
When looking for a job, there are some things you can do that will help you stand out from other applicants with similar education or work experience. By following the tips above, you can increase your chances of finding a fulfilling and rewarding job.