Getting hired after graduating from college may be one of the most challenging phases of a person's professional career. As a result, some graduates accept the first job offered to them without considering the potential impact this decision could have on their careers.
To avoid this, I found Handshake, an online platform that focuses on finding the right jobs for college students and graduates.
In this article, I will talk about Handshake as a company, its online platform, and its features, as well as how to use it to land the right job. To learn how to find the right job out of college, check out the article below.
The Post-Graduation Job Search
Get to Know Handshake
Examine the Features of the Handshake Job Board
Discover How Handshake Works
About the Handshake App for Android Devices
About the Handshake App for iOS Devices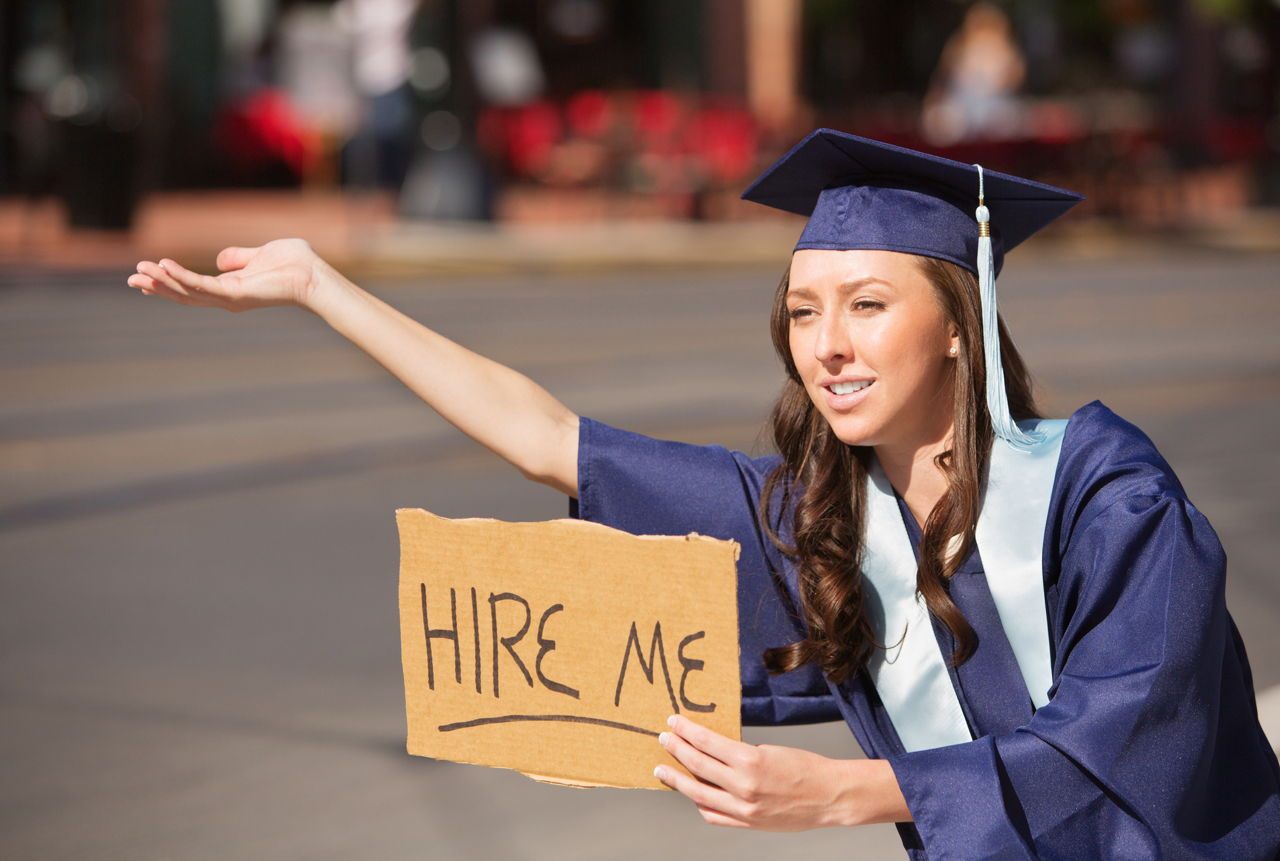 The Post-Graduation Job Search
It seems like getting a job after college graduation is becoming more and more difficult. One reason is that more students are earning degrees every year, and class sizes continue to grow.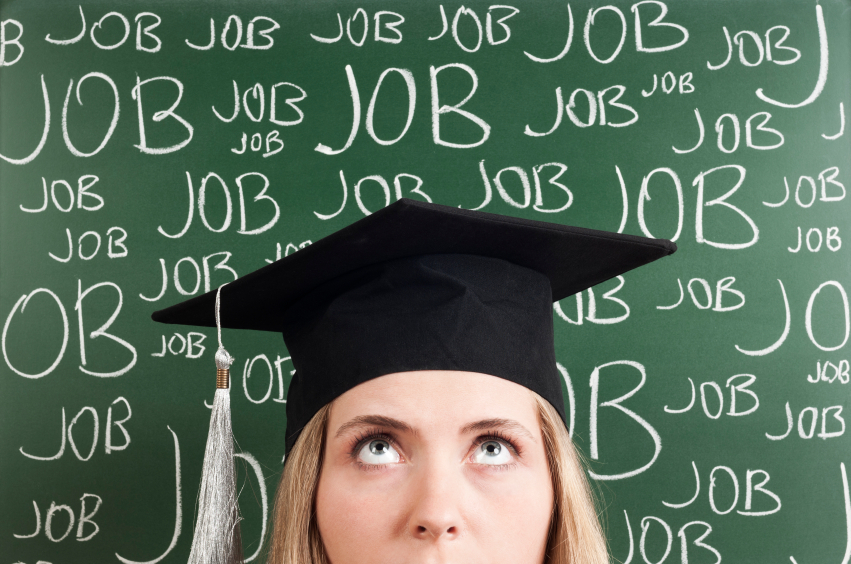 Despite the steady increase in tuition fees, high school graduates continue to enter college. This increase in numbers eventually makes it harder for graduates to find employment due to competition.
The competition for employment may be fiercer in some industries than others, particularly in the technical and medical fields. This makes it hard for students to stand out despite their excellent school performance.
As a recent graduate myself, I was intimidated to begin my job search, knowing how many talented people in my industry graduated alongside me, let alone from other schools!
Other Reasons for Struggling to Find Employment
Besides the competition, there are other potential factors that contribute to the struggle of college graduates and students in finding a job. One of these is the lack of work experience.
Some students do not finish their schooling, and even if they do, many jobs available require work experience making recent graduates unqualified for the role. This becomes problematic as even entry-level jobs require some sort of experience.
Other identified reasons include the lack of valuable skills, low professional networking activity, lack of communication skills, uncertainty with their chosen fields, and lack of follow-up with hiring companies.
Get to Know Handshake
Handshake is an online job board created specifically for college students and recent graduates in the US. It has established itself as the leading early-career community in the country.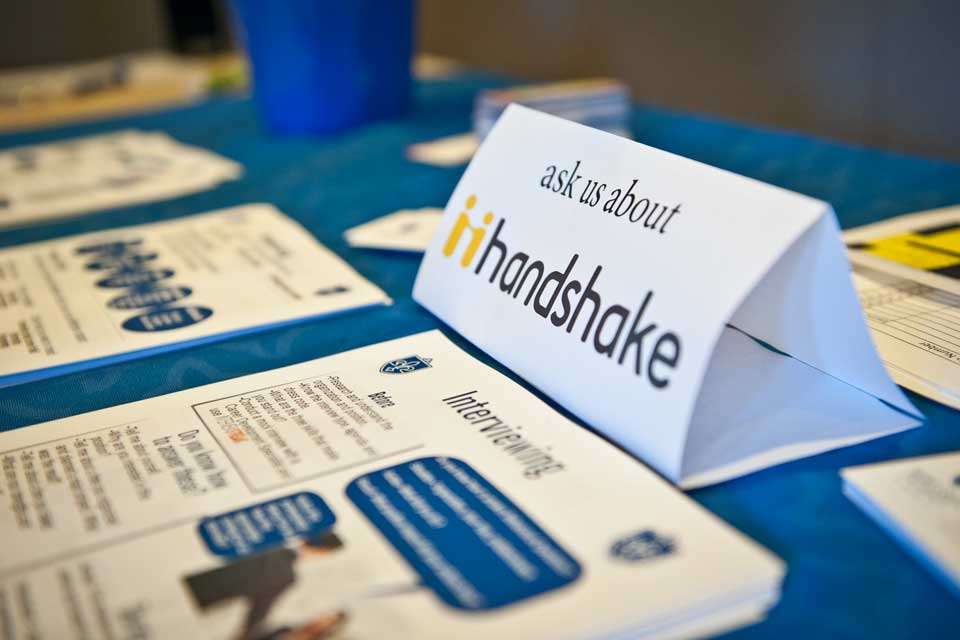 The platform boasts more than 9 million active student users and over 1,400 college and university partners. Handshake also has over 600,000 employers that post job vacancies, including all of the Fortune 500 companies.
According to its founders, Handshake was established to make sure that all college students in the US. have equal opportunities to have meaningful careers.
Finding Handshake was a relief for me, as I knew they could help me make my job-searching post-graduation more comprehensive, organized, and effective.
A Brief History of Handshake
Handshake was founded by Michigan Tech University students Garrett Lord, Ben Christensen, and Scott Ringwelski in 2013 after they found how unequal career opportunities are for students across the US.
They created the Handshake platform based on the belief that it could potentially bridge this gap. In 2015, they were able to secure seed funding led by True Ventures and relocated their business to California.
After several funding rounds, the company grew to more than 200 employees and opened offices in Denver and the U.K. It welcomed its first community and technical college partners in 2020.
Examine the Features of the Handshake Job Board
Since the platform is geared towards college students and recent graduates, Handshake users are able to view job postings from thousands of employers interested in hiring students fresh out of school.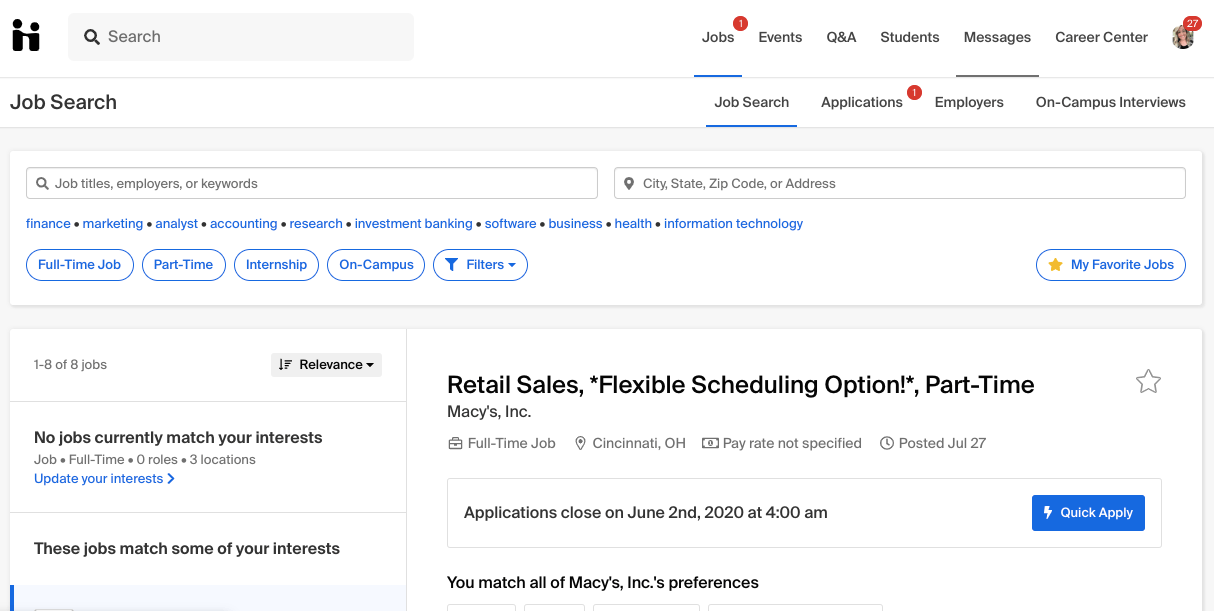 Vacancies appear to students based on how well their profile matches the requirements of the job.
In addition, you can also do a refined search through the platform's different filters, including location and employment type.
Users are able to apply directly for certain positions using the platform with just a few clicks. You may even follow companies that you're interested in to receive updates on future vacancies and events.
Other Features of Handshake
The Handshake website also features events hosted by schools and companies, where users can gain information on job opportunities and career insights, among other things.
The platform also has a blog that offers career tips and advice, such as making the most of internships, learning about company culture, and the importance of professional networking.
Speaking of networking, the Handshake community presents various opportunities for users to connect with recruiters and other students in order to expand their network.
Discover How Handshake Works
If you have bought into the idea of joining the Handshake community, the first thing you need to do is to sign up for an account through the website or the mobile app.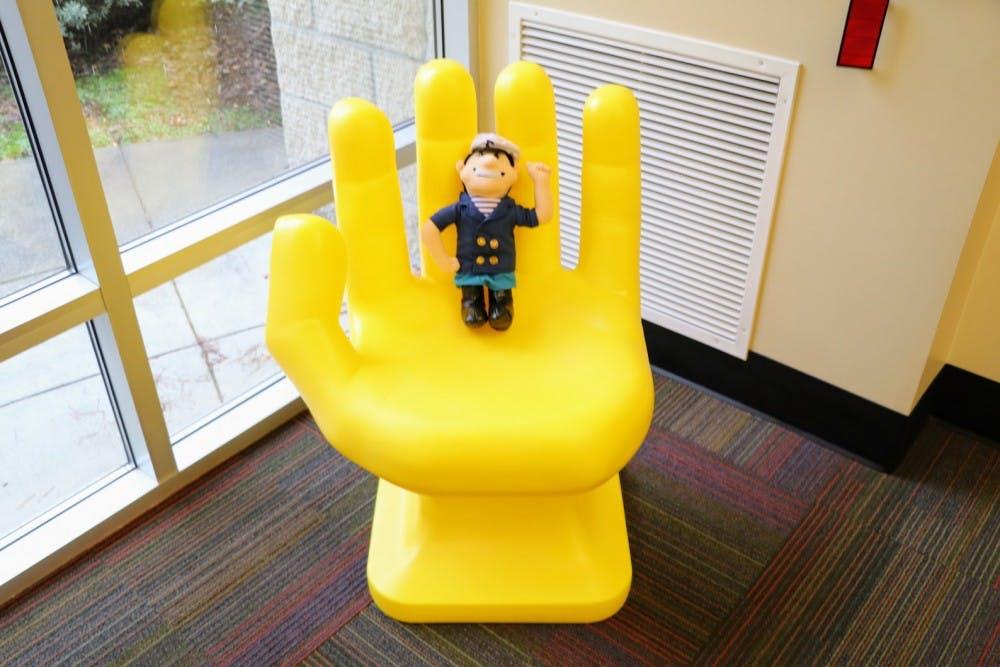 The next step is to create a profile to get personalized job recommendations. Fill out all requested information on your profile as vacancies are shown to you based on how well they match your profile.
Using the platform, you may reach out to employers to learn more about the company culture and the positions. Finally, apply to the role vacancy that best suits your interest and skills.
The personalized job recommendations are a fantastic feature that really helps me to hone in on the available jobs that I would be a good fit for. This means I can spend more time learning about the company and its culture.
Take Advantage of Career Centers
Career Centers are an additional resource that you can capitalize on with the Handshake platform. Each of these career centers was designed based on the college or university where the students are attending or have graduated from.
Through these career center pages, you will be able to schedule appointments with the career services team of your school, as well as register for career fairs and recruiting events held on-campus.
Aside from on-site events, Handshake also regularly hosts webinars via the career centers. Topics include best practices from peers, trends and insights regarding campus recruiting, and product updates from Handshake.
About the Handshake App for Android Devices
While the Handshake website remains to be a great platform, the company has also developed mobile apps to help increase access to its features and promote its ease of use.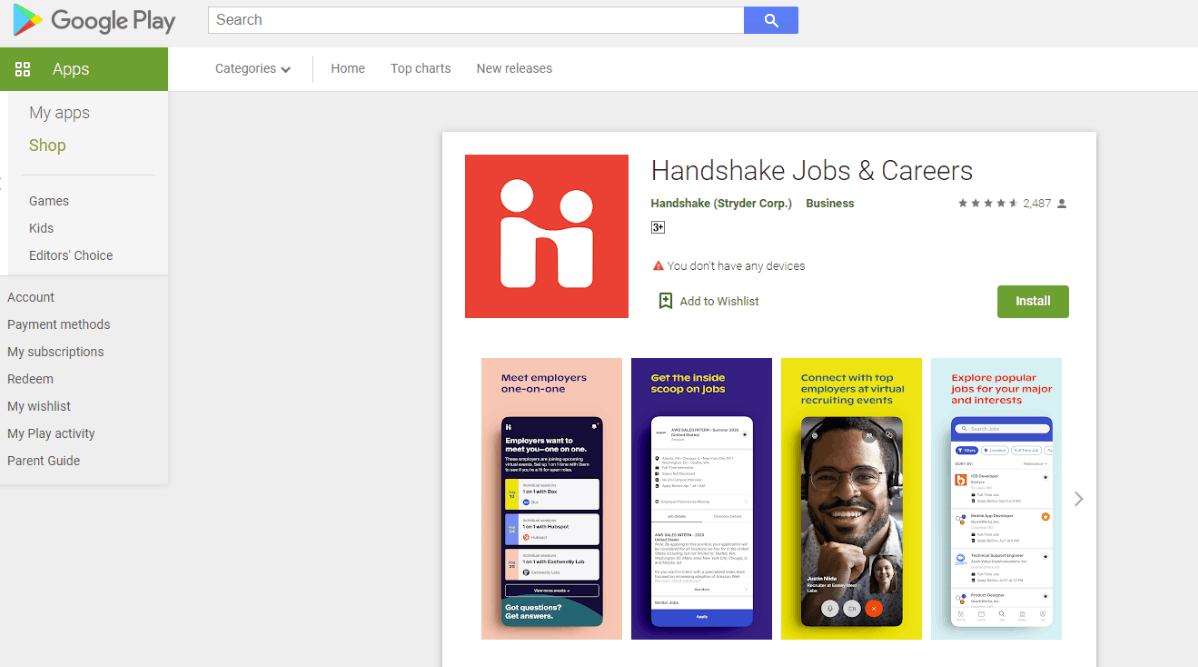 For Android users, you will find it on the Google Play Store in the Business category under the name "Handshake Jobs & Careers". This version of the app has a current rating of 4.6 out of 5 stars based on almost 2,500 user reviews.
Begin the download by clicking on the "Install" button. Wait for the installation to finish and launch it from the app store by pressing "Open" or from your device's app tray.
Downloading and Installing the Android App
The Handshake app has a file size of 70 M.B. and will require your device to run on Android 6.0 and up in order to function properly. It is currently on version 3.2.7 and was last updated on November 9, 2021. The app is free to download and use.
About the Handshake App for iOS Devices
On the other hand, iOS device owners must open their Apple App Store to search for the Handshake app. You will also find it in the Business category under the name "Handshake Jobs & Careers".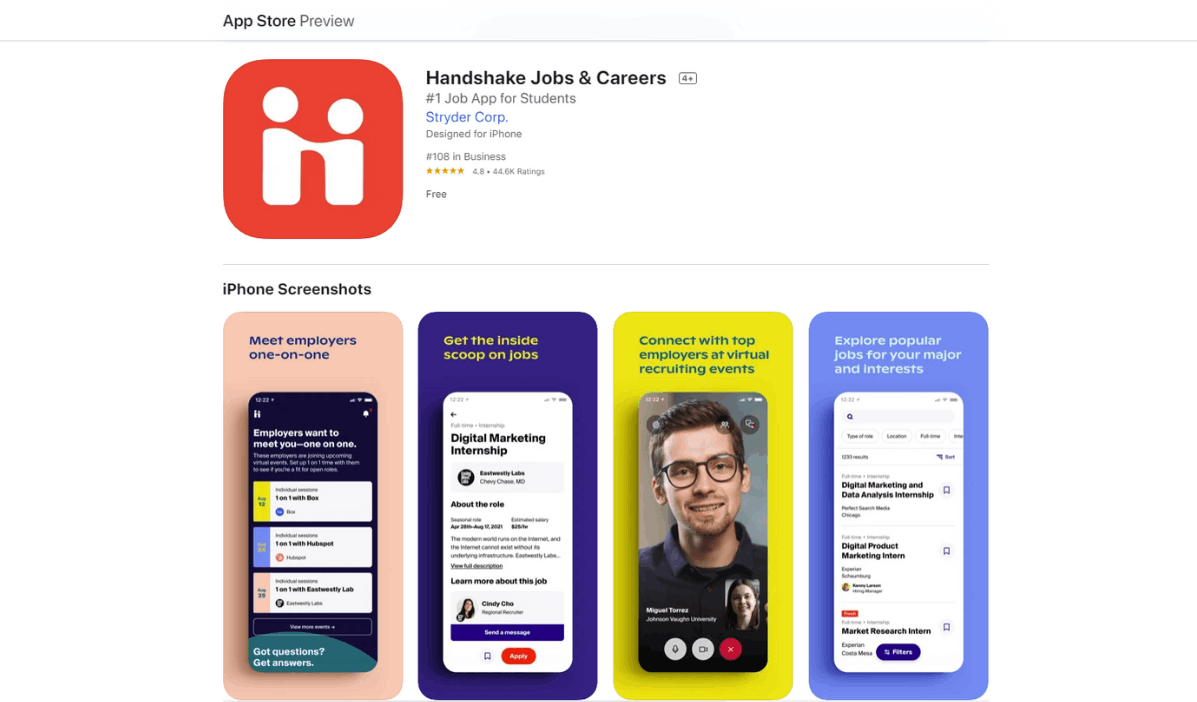 The iOS version of the Handshake app has a current rating of 4.8 out of 5 stars based on more than 44,000 user reviews. You may initiate the download process by tapping on the Get button. Confirm any required permissions and then wait for the installation to finish.
Once completed, you can up the app from the app store or launch it from the app tray on your Apple device.
Downloading and Installing the iOS app
The iOS version of the app requires 47 M.B. of storage space and iOS 14.0 or later for both the iPhone and the iPod touch.
It can also be used on a Mac as long as it has macOS 11.0 or later, or it's a Mac with an Apple M1 chip.
The Bottom Line
Overall, I found the Handshake platform to be a very useful tool for finding the best jobs that suit my skills and education. I truly believe that Handshake could help alleviate the ongoing problem of unemployment and underemployment among college students and recent graduates In the US.
The features of the website, as well as on the mobile apps, are tailor-fit to the needs of its users, particularly the career centers, making it more effective as a job-seeking tool. I recommend all US college students and recent graduates to try out Handshake and see how it can help make finding the right job after graduation much easier.