Eli Lilly promises to make life better for you as an associate by helping you fulfill the individual promises made to yourself, achieve your set goals and aspirations.
A well set foundation is available for you to grow and thrive. Read on to know more about Eli Lilly.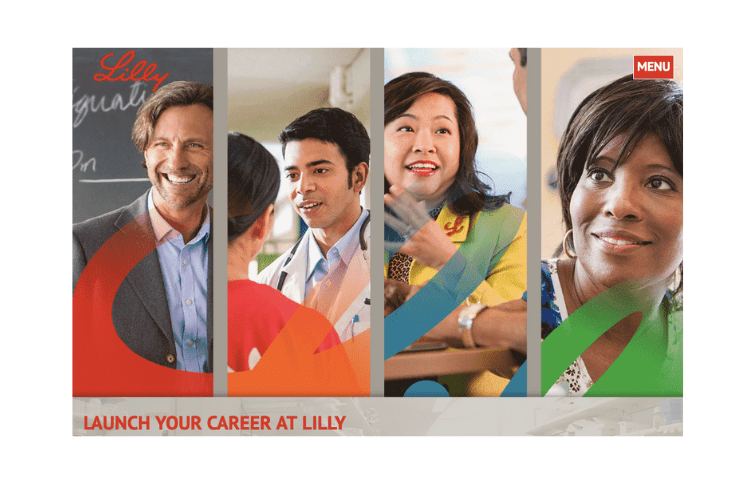 More About Eli Lilly
Eli Lilly and Company as well as its wholly owned subsidiaries are committed to help with individuals with disabilities participate effectively in the workforce and ensure equal opportunity to compete for jobs. If you are an individual with a disability whatsoever and in need of a reasonable accommodation to participate in the application process for positions at Lilly, email Lilly Recruiting Compliance for assistance. This mail is intended for only accommodation request.
Furthermore, Lilly is an EEO/ Affirmative Action Employer and does not discriminate on the basis of age, race, colour, religion, gender, sexual orientation, gender identity, gender expression, national origin… This upholds its value of equal opportunity for all without discrimination of any sort.
Eli Lilly embraces a series of other values which include solving societal issues and strengthening its business. Hence, working with Lilly requires a lot of hard work and consistency. At Lilly, fundamentals of shared value have been brilliantly utilized since its founding in 1876 through its unwavering commitment to developing medicines that make lives better. This shared value has been put into practice in Brazil, India, Mexico and South Africa where statistics of growing diabetes burden that lack the healthcare infrastructure is rapidly on the increase. Also, the shared value leadership Summit is an opportunity for you as an associate at Lilly to think out of the box and make a formidable difference in the company.
A lot of people keep wondering, why Lilly ? Well, this ushers us into the phase of benefits Lilly has to offer to you as an associate.
Benefits of Working At Eli Lilly
Bagging a job as an associate at Eli Lilly comes with series of benefits. Apart from discovering, developing and delivering medicines that help people live longer, healthier, more active lives which associates are legally entitled to. The company strives to support communities and its employees through philanthropy and volunteerism.
Furthermore, the company is filled with talented and motivated professionals who remain committed to the long standing values of this company. These people serve as guardian to new employers tutoring them on the do's and don't of the company, right steps to take and the ones not to take. Mentoring at Lilly is top notch.
How to Apply for jobs at Eli Lilly
Having acquired enough bio data about Lilly and spicing up your interest in becoming an associate. Necessary steps to take must be examined and It should be reiterated that application at Lilly is the easiest and fastest amongst most Companies. This is because the homepage has the search job tab to fill in keyword for your desired job, preferred city, state or zip code and radius. Once, the data is filled in , you get to explore and apply for whichever job you want.
Also, beware of recruitment fraud! Always stick to the Company's official website.