I still remember how I felt like a fish out of water on the first day right after graduation. I had no idea how and where I could find a job in the career world. Graduates today are lucky that job sites like CollegeGrad can easily provide them with well-timed opportunities.
In a few clicks, the gap between college graduates and their dream job gets smaller. According to the Federal Reserve Bank of New York, the unemployment rate for recent college graduates aged 22 to 27 declined by more than half, from 13.6% in 2020 to 6.2% in 2021.
The use of technology in job hunting and applying makes the difference. What makes The CollegeGrad platform unique is it guides graduates through all stages of the job search process. Read on to learn more about what CollegeGrad offers graduates.
The Sky's the Limit With CollegeGrad
A Quick Guide to Searching for Jobs on CollegeGrad
Detailed and Informative Job Postings
Applying for a Job on CollegeGrad
Downloading the CollegeGrad App
CollegeGrad's Pool of Resources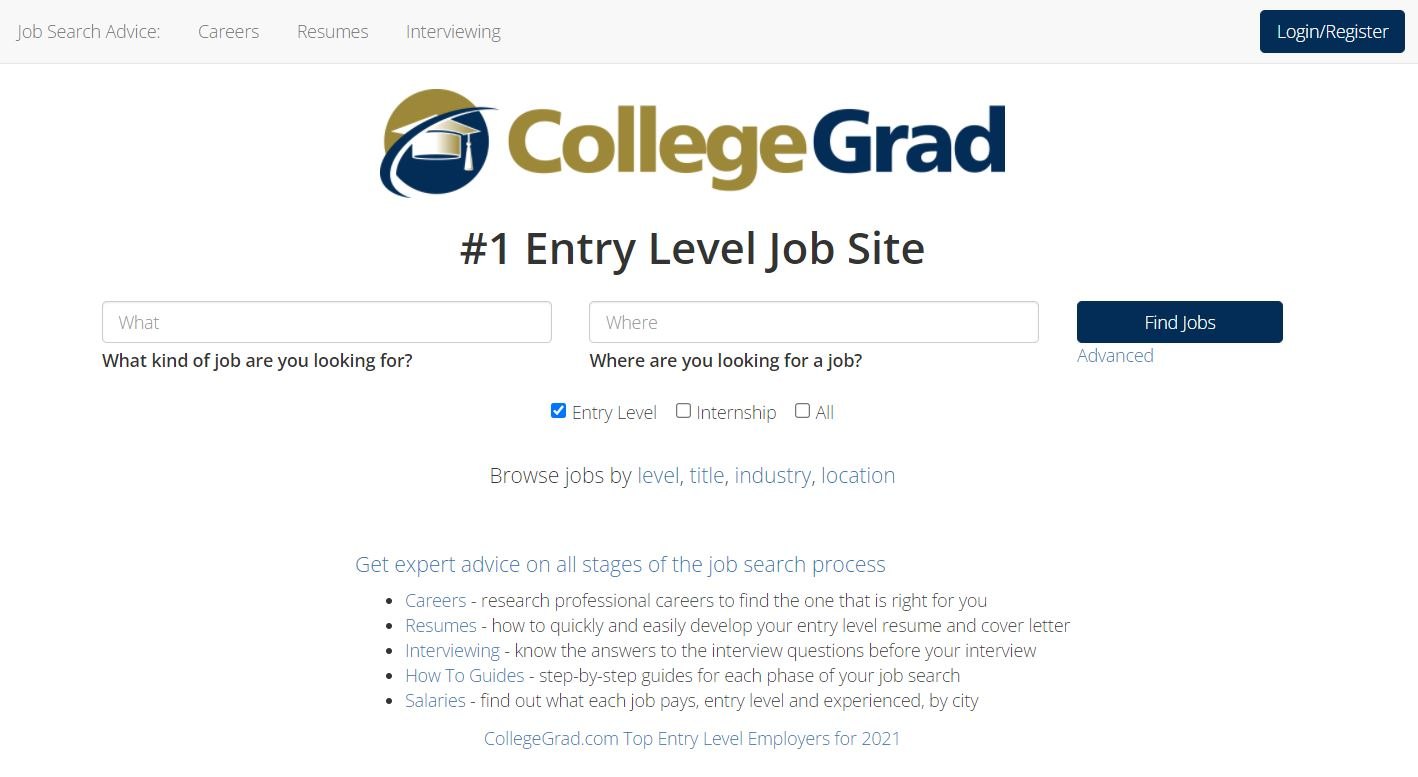 The Sky's the Limit With CollegeGrad
Some graduates grab the first opportunity that comes their way while others dip their toes in the water. CollegeGrad caters to these types of job hunters and more.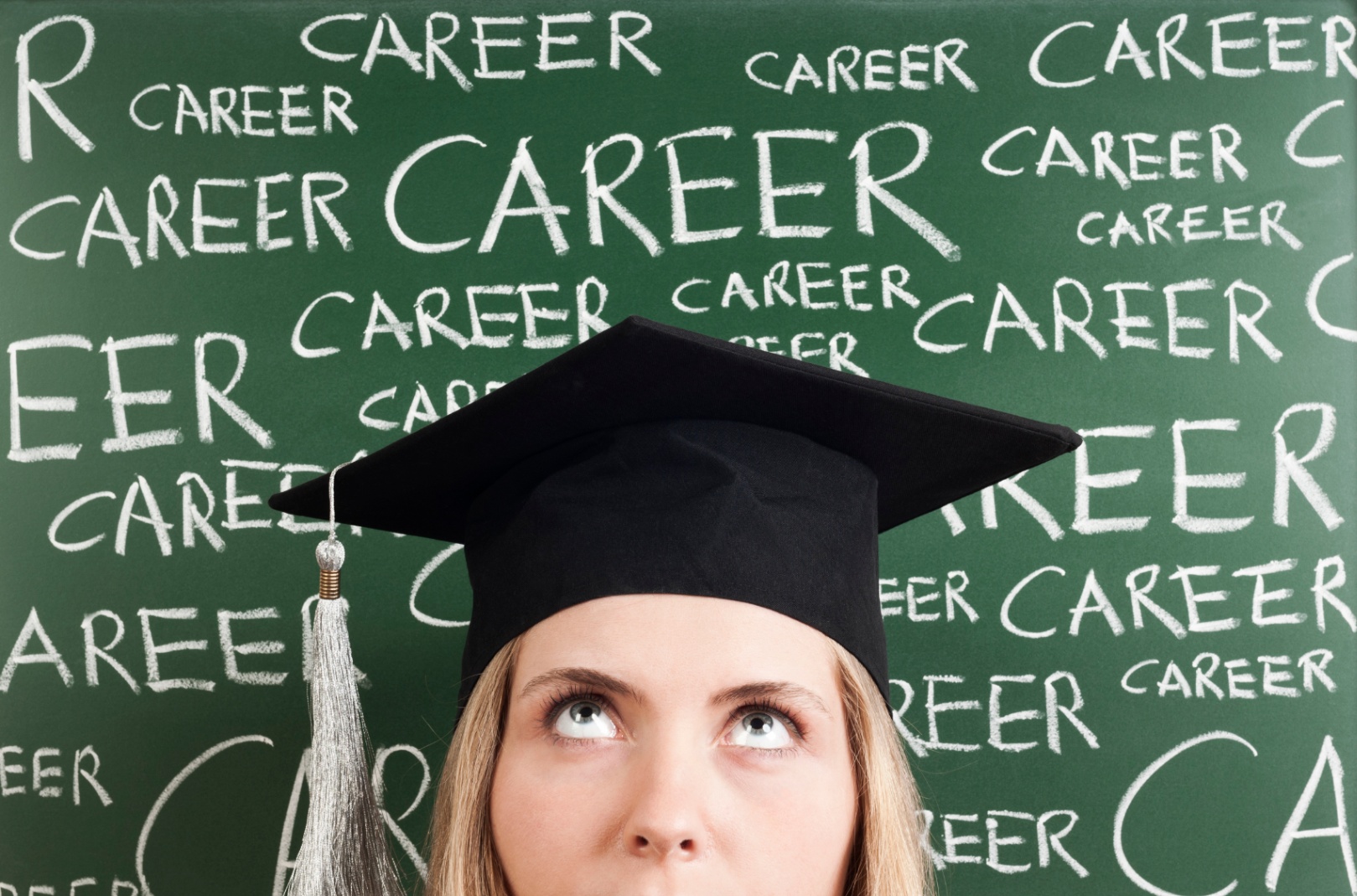 CollegeGrad has opportunities for college students and recent graduates. It takes pride in being the top entry-level job site based on Alexa global rankings.
Founded by Brian Krueger in 1995, CollegeGrad is privately held and privately funded. Its mission is to help college students and recent graduates maximize their potential and reap the benefits of their education and training.
What I like most about CollegeGrad is it does not just offer job openings but also tools, information, and connections to help its users land the job that suits their skills.
Creating an Account With CollegeGrad Worldwide
What makes me trust CollegeGrad more is it has a strong foothold in the global recruitment space.
It has a presence in the US, Australia, Canada, Hong Kong, India, Ireland, New Zealand, Nigeria, Philippines, Singapore, South Africa, and the UK.
To fully enjoy the features of CollegeGrad, you can create an account. Tap the "Login/Register" button. You will be asked to provide just your email address and password.
A Quick Guide to Searching for Jobs on CollegeGrad
The simple and neat layout of the CollegeGrad platform makes navigation and browsing easy and efficient.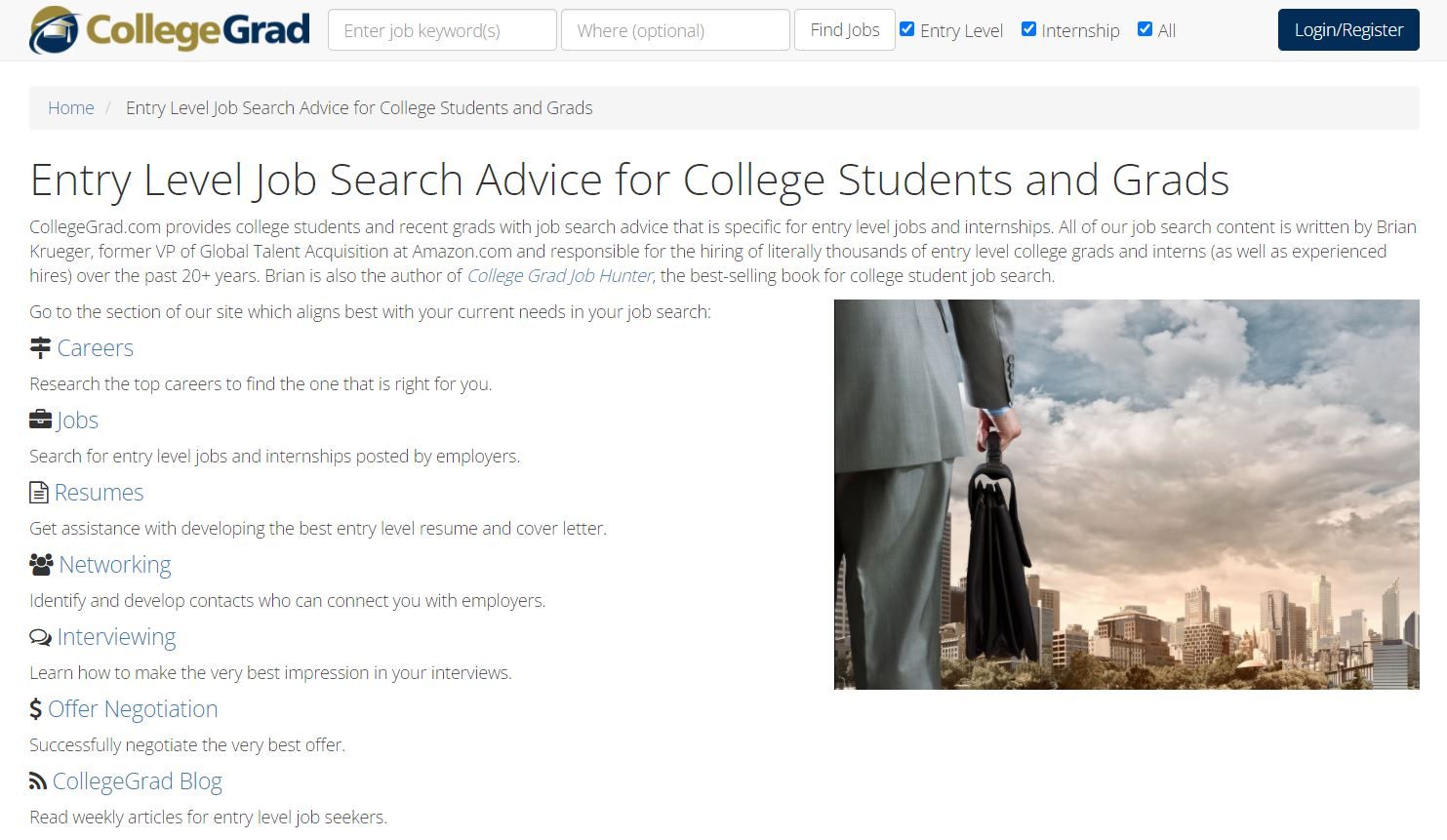 I appreciate that users can browse jobs by level, title, industry, and location. When you click on the level category, you will find the options Experienced Jobs, Entry Level Jobs, and Internship Jobs.
The title category page lists jobs by title. Some of the examples are Entry Level Accountant Jobs, Entry Level Recruiter Jobs, Medical Assistant Internships, Pharmacist Internships, and Social Worker Jobs.
The industry category section presents jobs according to industries and still separates internships, entry-level jobs, and all jobs. The location section categorizes jobs by U.S. state and U.S. city.
Search and Save
I like the search feature of CollegeGrad because it is convenient and customizable. On the home page, there are two search bars – one for the job you are looking for and the other is for location.
If you click on "Advanced," you'll land on a form that will require you to enter information like Keywords, Exact Phrase, Located Near, Experience Level, Posted, and Sort by (Relevance or Date Posted).
Once it is filled out, you can save the search info as your job alert. With this, CollegeGrad can notify you once a similar opening pops up. You can also save preferred jobs if you will not apply yet.
Detailed and Informative Job Postings
While vacancies on CollegeGrad are organized according to certain categories, not all job postings are the same.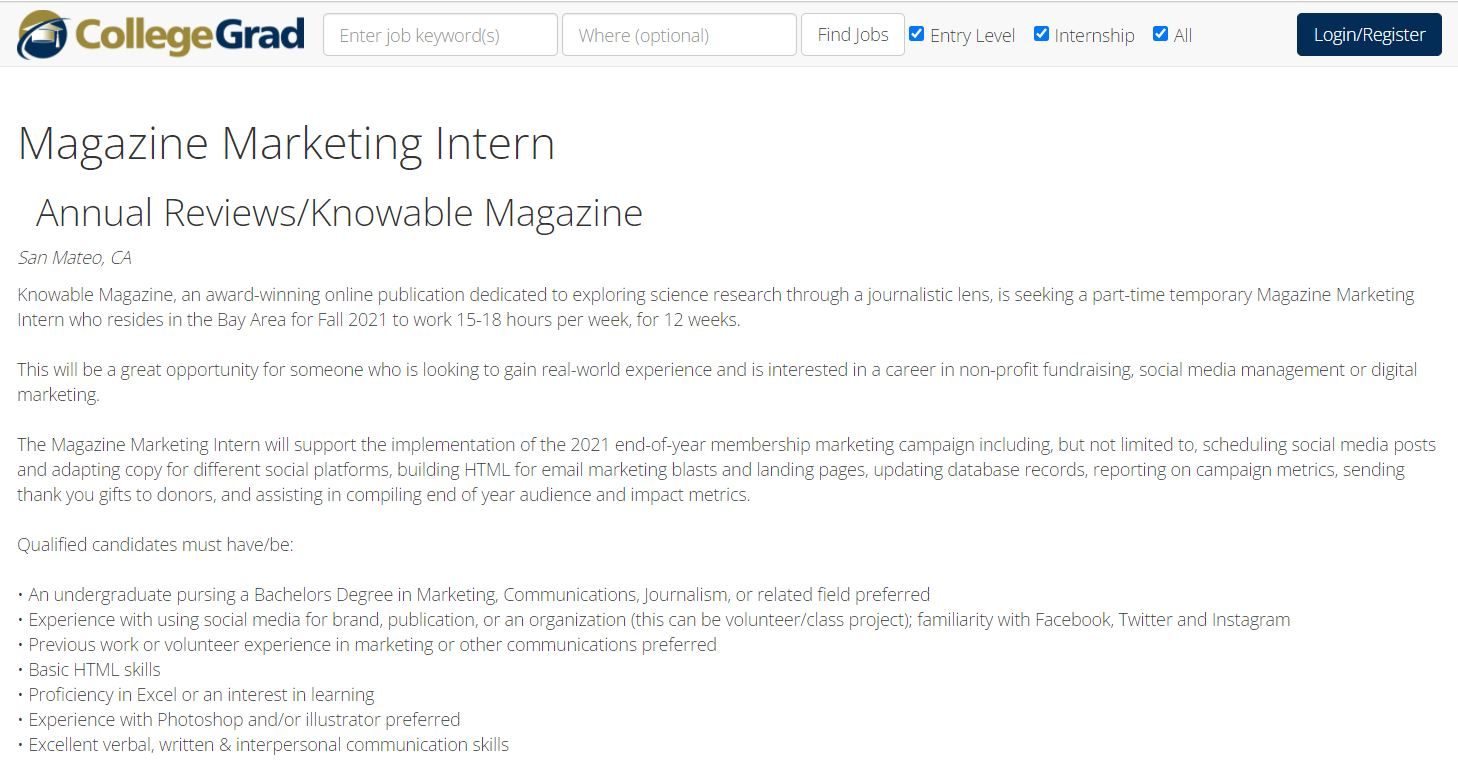 Once you click on a job posting, it will direct you to the original source of the job opening. It could either be the careers page of the website or a LinkedIn job post.
The advantage of this setting is that users are able to verify the legitimacy of the job opening and access more information on the employer.
However, not all cases are like that. There are times when the full job advertisement and requirements appear on CollegeGrad.
A Sample Job Posting
When I clicked on the "Magazine Marketing Intern" job post, it led me to a page on CollegeGrad that lays out all the details of the opportunity.
It states the name of the employer (Annual Reviews/Knowable Magazine) and its location (San Mateo, CA). It is followed by job requirements and information on the magazine.
Interested applicants are encouraged to apply via the link provided on the page or the "Apply at Employer Site" button. The employer also left its contact details for potential queries.
Applying for a Job on CollegeGrad
Since CollegeGrad directs applicants to third-party sites for some job openings, there is no single procedure or a fixed set of requirements for the application process.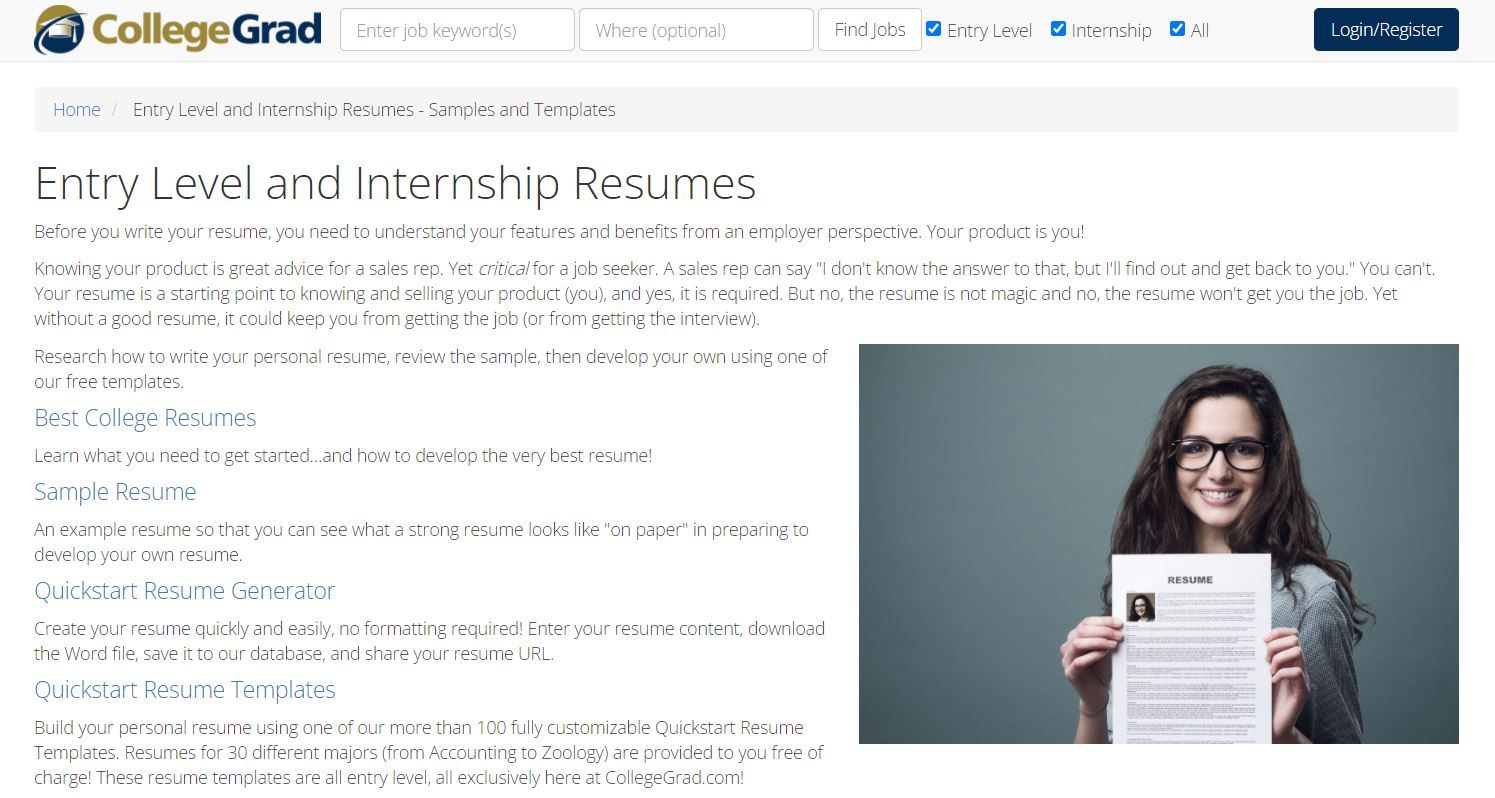 Based on my experience, when looking for a job, applicants must prepare their resume, cover letter, and portfolio.
When applying for a job, make sure you don't just click on the "Apply" button right away as sometimes, employers add specific instructions and requirements to their job postings.
Another important thing to consider is when you get directed to a third-party site, review its privacy policy first as it is different from CollegeGrad's.
Prepare and Polish Your Resume
My favorite feature of CollegeGrad is its resources. Its Resume section is packed with tips, tools, and templates that can help applicants refine their resumes.
On the Resumes page, I can access Best College Resumes, Sample Resume, Quickstart Resume Generator, Quickstart Resume Templates, Free Expert Resume Analysis, Resume Videos, and Best College Cover Letters.
You can also upload your resume to CollegeGrad even if you are not yet eyeing a certain job posting. Simply click on "Post Your Resume" and you only have to fill out a form to complete the sign-up.
Downloading the CollegeGrad App
CollegeGrad also offers a mobile app to make its services more accessible. The content of the app reflects what is on the web version. I can search for jobs by keywords and location. I can also use the advanced search feature to narrow your search.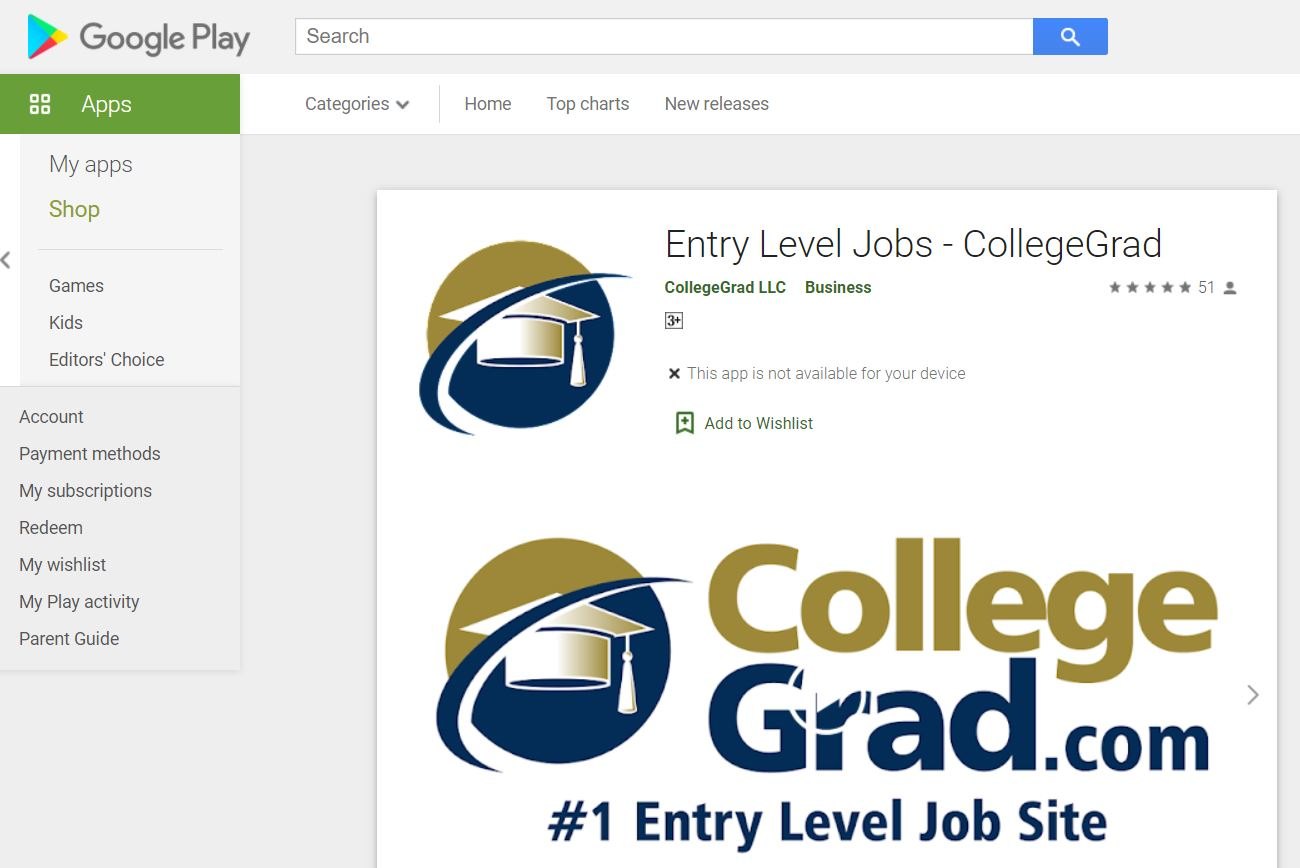 Using the app, applicants can email their job searches to anyone and create job alerts. The app also has a location tool that can present job openings available in a state or city.
Downloading the app is ideal for job applicants who are always on the go and want to avoid any opportunity to be an early applicant to a posted job.
Available to Android and Apple Users
The CollegeGrad app is available on the Google Play Store and the App Store. Android users can search for "Entry Level Jobs – CollegeGrad" on Google Play Store. Make sure it is under CollegeGrad LLC. Once the name of the app appears, tap on it and then click on "Install."
Users of iOS devices should look for the app's name and then press the "Get" button. The app is compatible with iPhone, iPad, and iPod touch with iOS 10.0 or later.
CollegeGrad's Pool of Resources
Apart from its Resume section, CollegeGrad equips its users with practical knowledge, career resources, and competencies to help them gear up for the real world.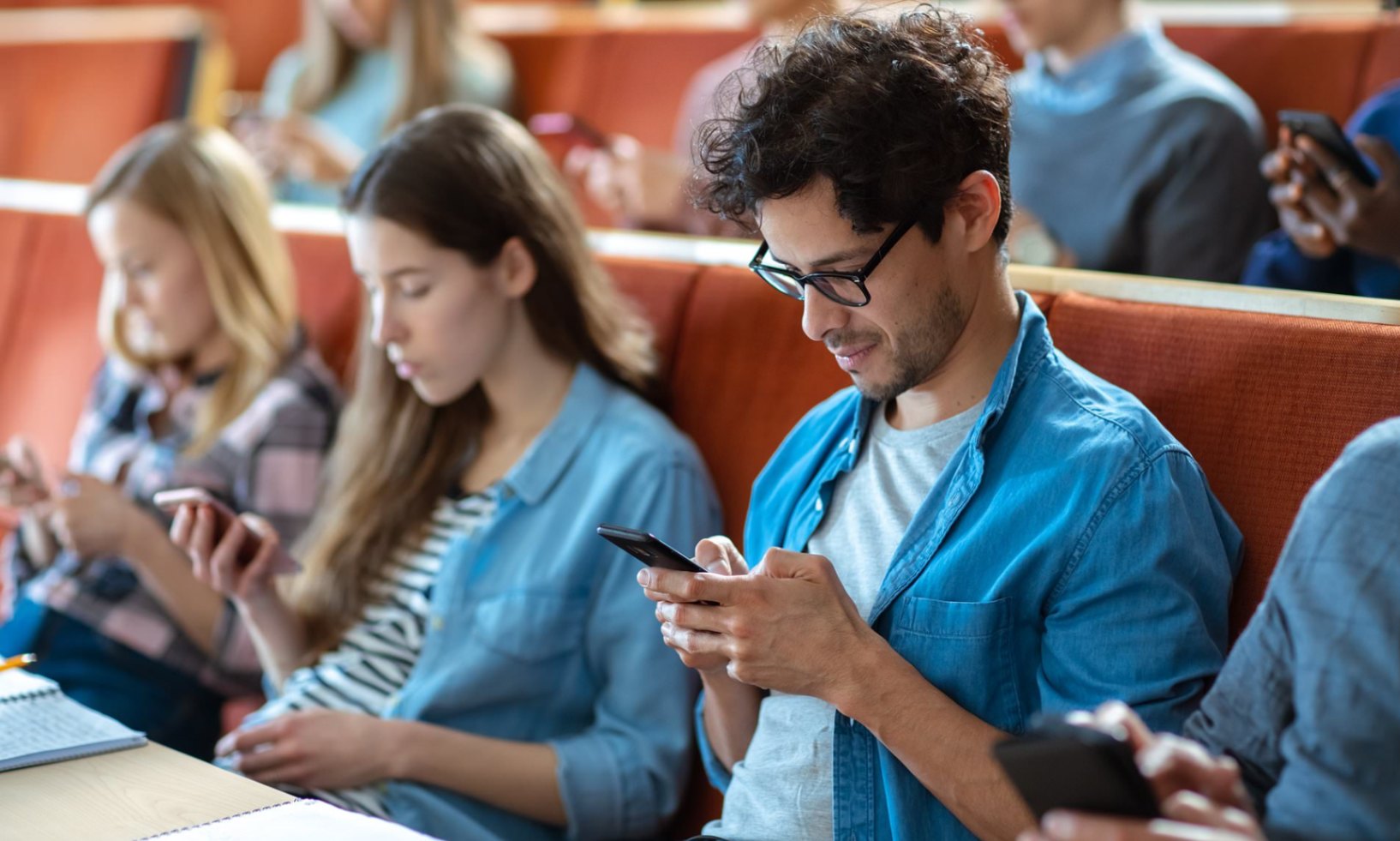 I find the interviewing resources helpful because this is a critical part of the job application process. The Interviewing page displays sections like Competitive Interview Prep, Job Interview Articles, and Interviewing Videos.
To me, what stands out here is the Job Offer Negotiation resource. It advises new graduates on how to negotiate, make decisions, evaluate job benefits packages, and understand job offers.
The page titled "'How to' Guides for Moving your Job Search Forward" consists of tips for getting an entry-level job, writing a resume objective, and acing interviews.
Surveying Salaries
I was surprised by how comprehensive and functional the Salaries section is. It presents salary negotiation know-how, detailed career information, salary articles, and salary comparison.
The highlight of the page is the Salary Calculator. It encourages users to enter a job title, their preferred location, and their experience level.
Then, users must tap the "Calculate" button to see the results. CollegeGrad also asks its users to contribute to their salary info by confidentially submitting their job offer information.
Conclusion
It is evident that the CollegeGrad job site leverages technology and understanding of its market. Its straightforward interface and functions can reduce the worries and uncertainties that come with finding your first job.
Picking the best opportunities in a sea of jobs is an overwhelming challenge, but CollegeGrade creates a practical and friendly path for college students and new graduates through its features and resources. CollegeGrad can help you land your dream job post-graduation.